Celebrate Learning
Math Movement is Back!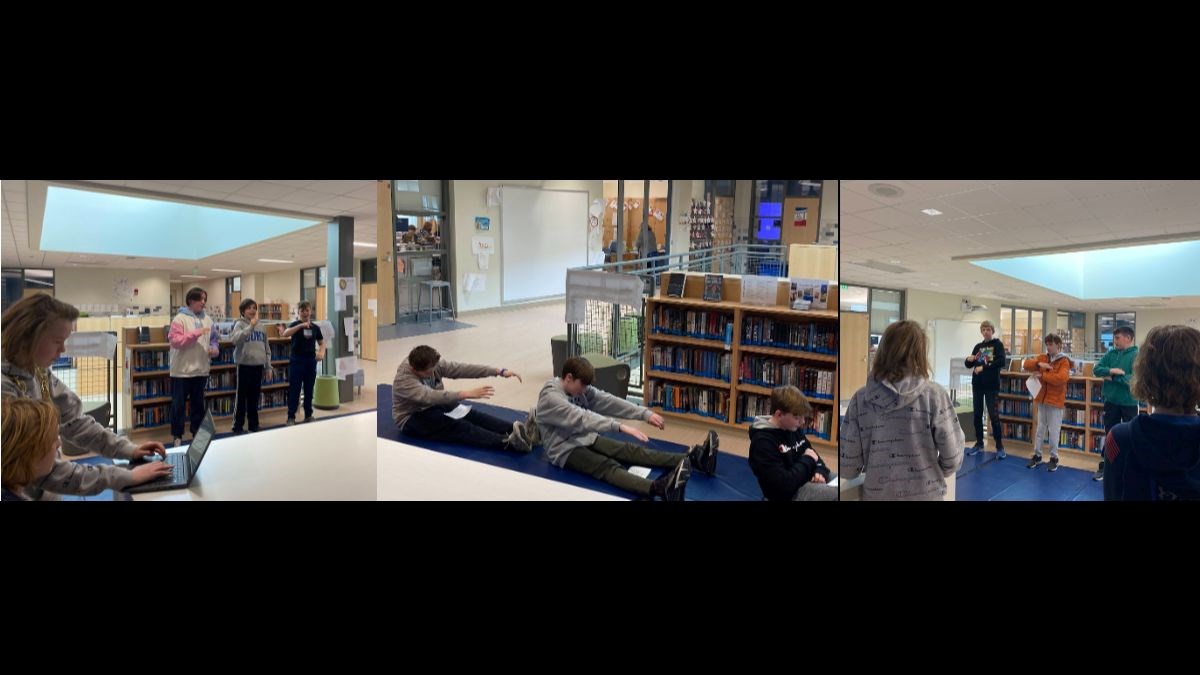 CAPTION: Students in math class perform for their peers
After exploring the rules and application of inequalities, math students created movement sequences to reinforce and show their understanding of the symbols. Presentations were active and engaging for both the performers and the audience of their classmates. All of the students had the opportunity to work collaboratively to share their understanding with their peers. Presentations included everything from signing, music, rowing the boat, and tumbling. Although the presentations were diverse, all students were able to show their understanding of the content through this engaging learning experience.