Student Life
The Jenkins Journal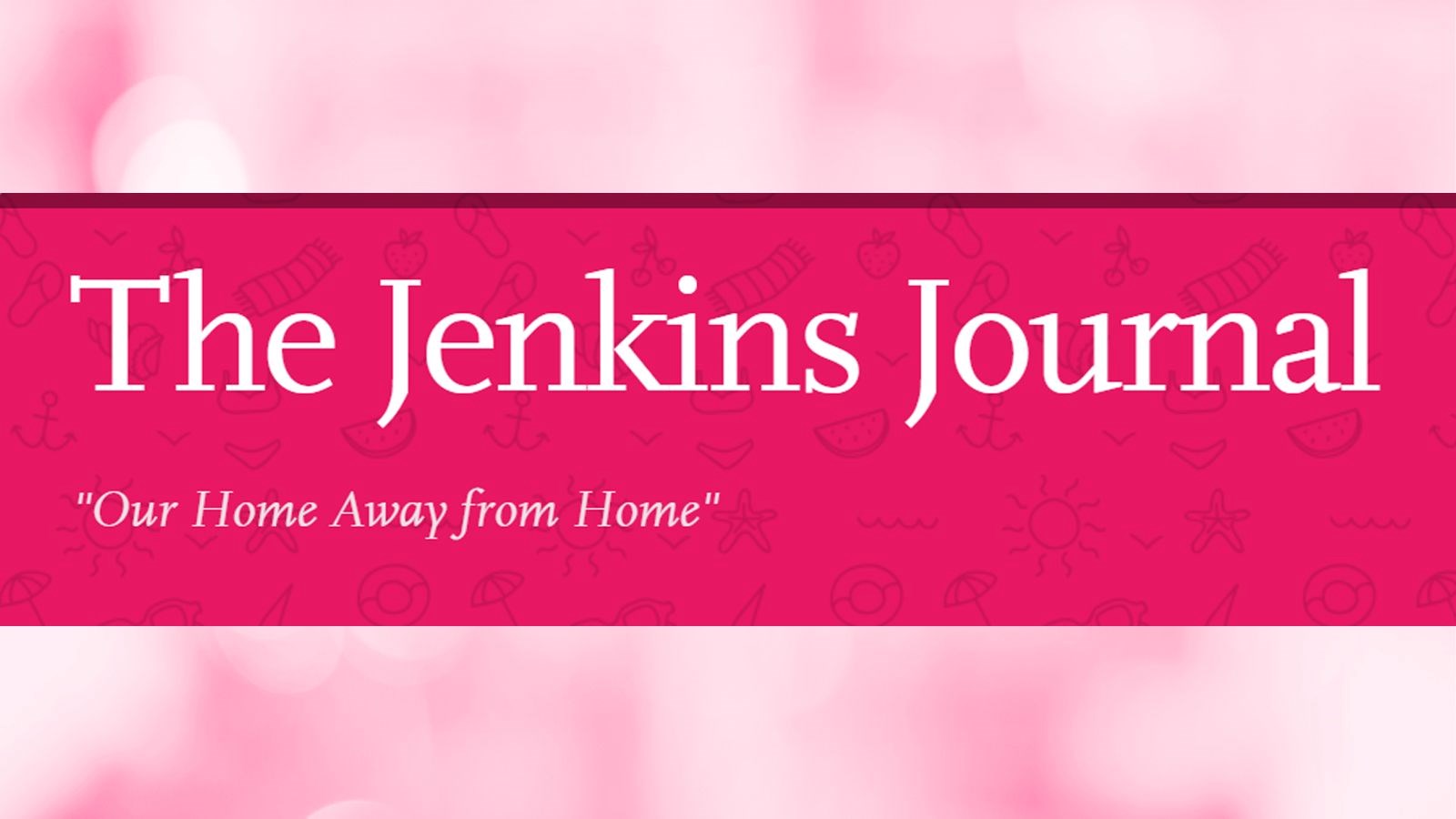 Dear Jenkins Family,
Thank you to our staff, students, and parents for celebrating the opening of this school year with our Expectations Night on Wednesday! It was a welcomed sight to have our families back into the school and visiting with teachers and classmates.
As we gear up for the school year, staff teams have been assessing all students in reading and math to gather benchmark data to track student progress. This information is also used to qualify students for support from our reading and math specialist(s). Your child's teacher will share this information with you throughout the school year.
We are working hard to make our new website and app the best "one-stop shop" for all the information you need about our school and upcoming events. The content is searchable, and the app's settings can be customized to your preferences for push notifications. Bookmark our website https://scit.org/jenkins and download the app to stay in the know about upcoming events such as Picture Day, Walk-to-School Day, and Book Fairs.
Over the next several weeks, you will see communications promoting the annual PTO Boosterthon Fun Run on Friday, October 21. Our goal is to raise $24,000 for student experiences (such as extra field trip funding for all grade levels and in-school cultural enrichment programs) and two large, mobile touch screens for school presentations and assemblies. The Fun Run is the primary fundraiser for our PTO this school year and extra care has been given to making this event inclusive and team-oriented for our children and families. The theme this year is "Grand Land Adventure" and all students will participate in this fun event and receive a free t-shirt.
Most sincerely,
Mary Oldach, MEd
Principal, Jenkins Elementary School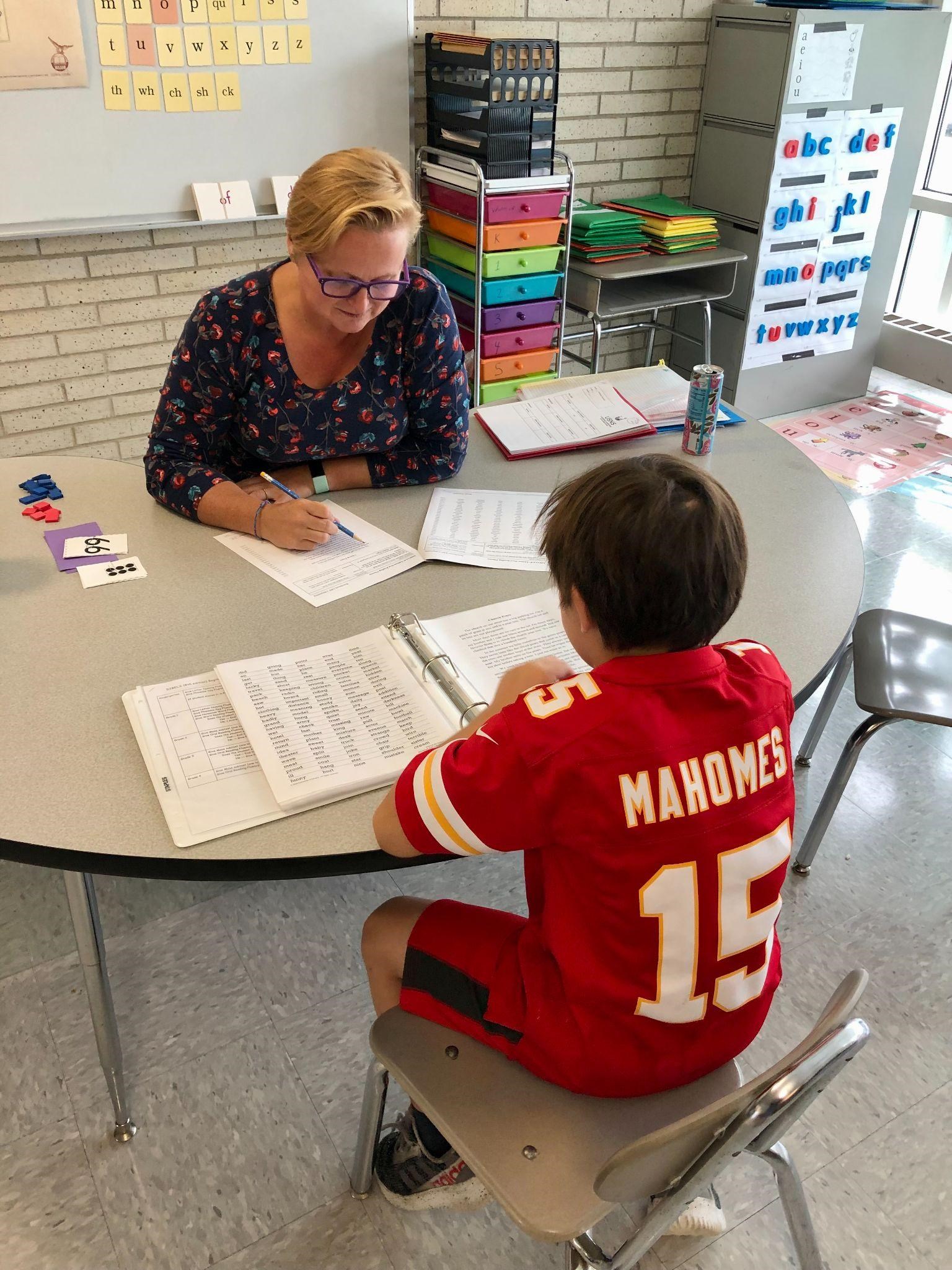 Ms. St. Onge administers a reading assessment as part of our all-school benchmark process to track student progress.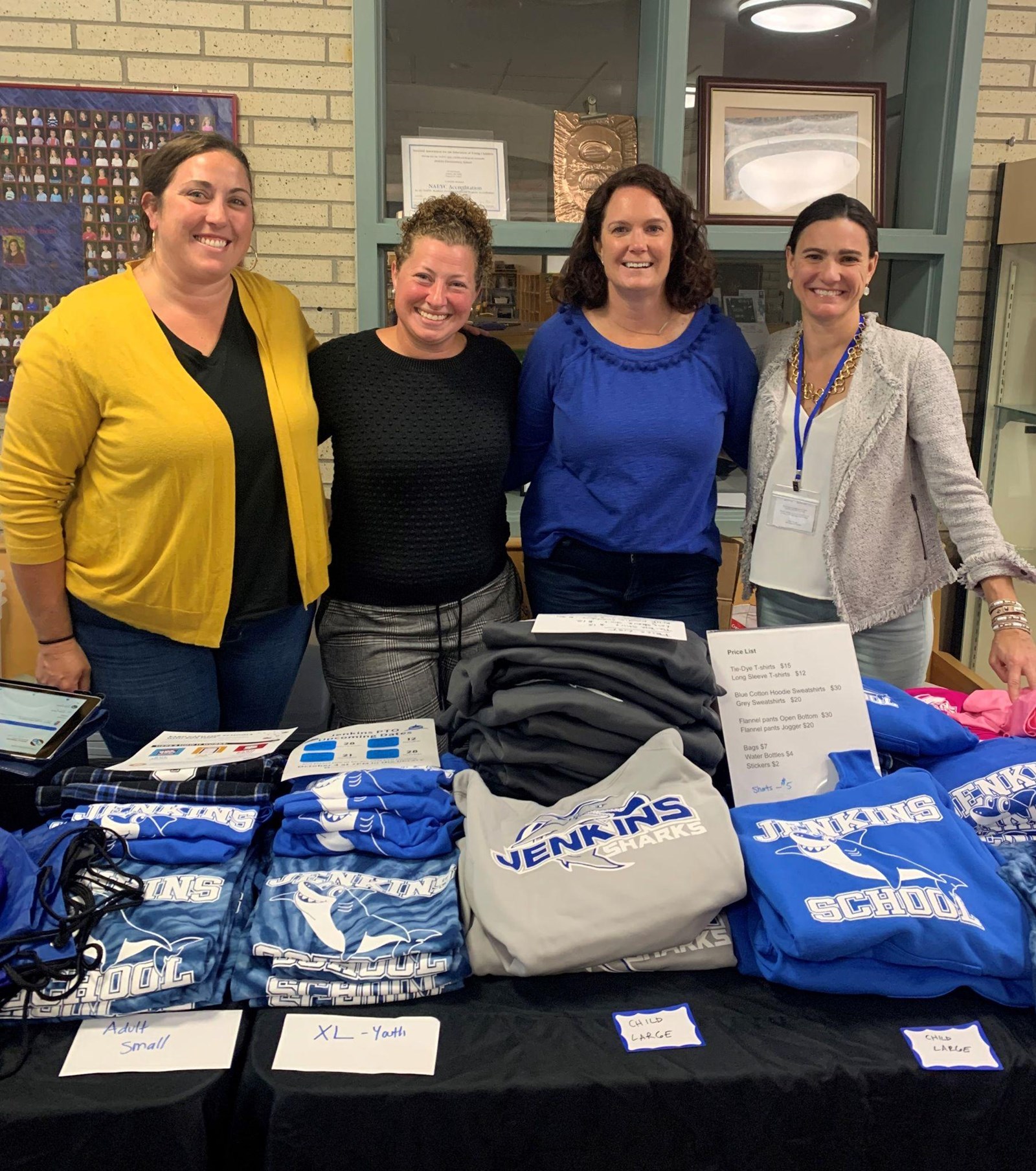 Jenkins gear was selling fast thanks to PTO volunteers Cara Williams, Jenna Tibbetts, Kelly Paszamant, and Landin Goff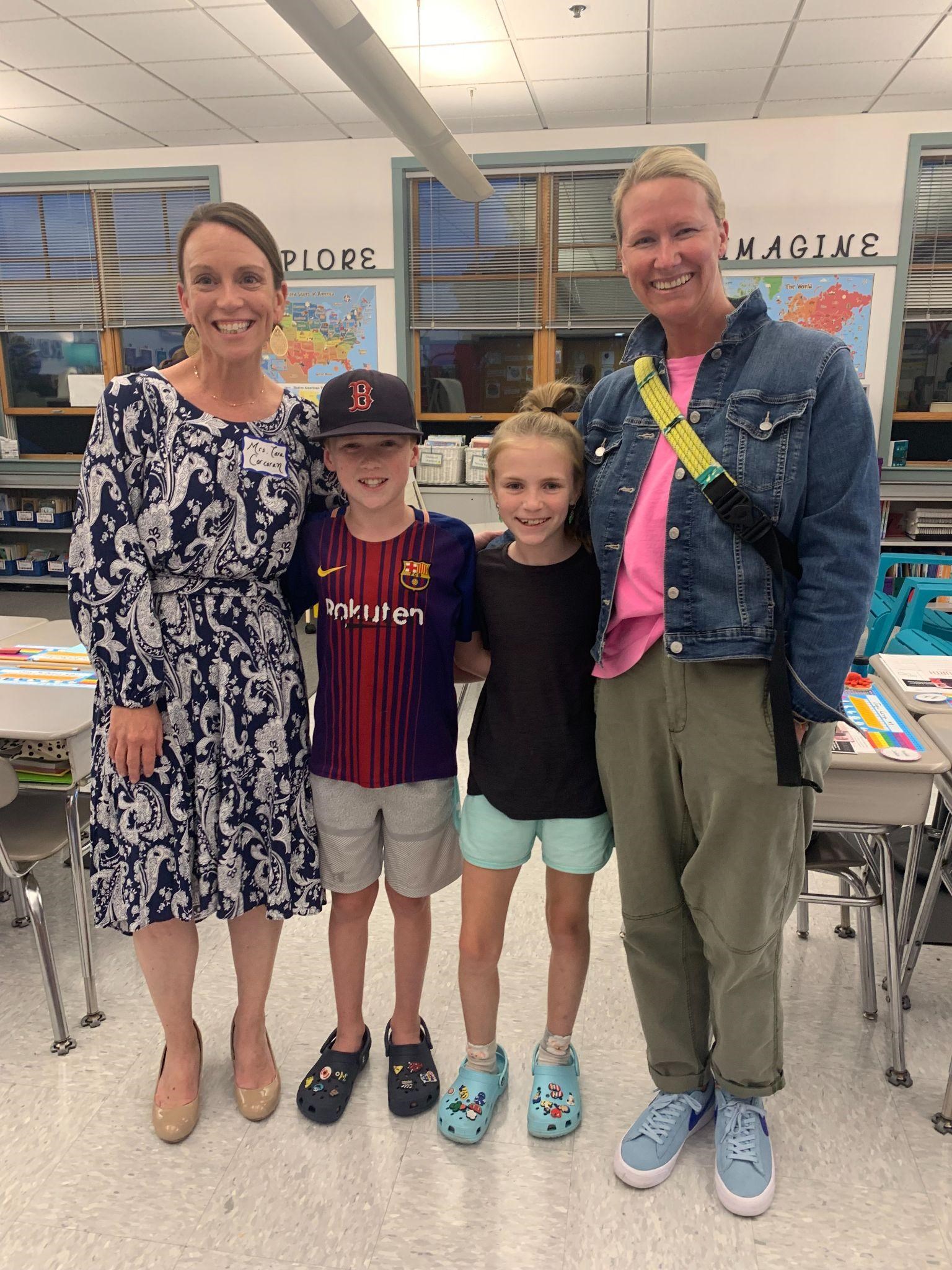 The Maguire family visits Mrs. Corcoran's fourth-grade classroom.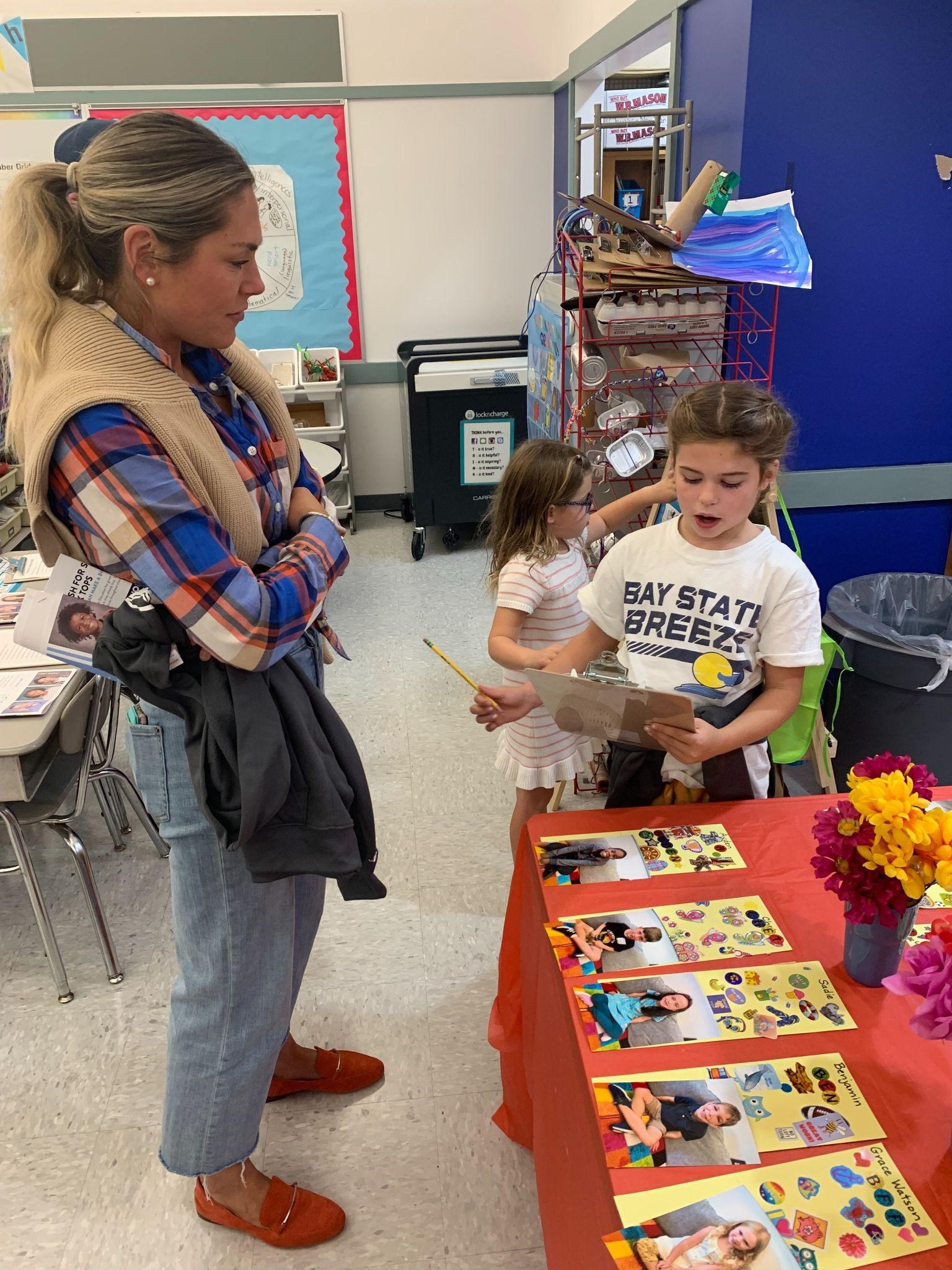 Emily explains the "book Buffet" to her mom in Mrs. Johnson's second-grade classroom.
Kindergarten students in Mrs. Crehan's class are getting to know one another and building relationships by saying a classmate's name and then passing the Hoberman Sphere to a new friend in their group.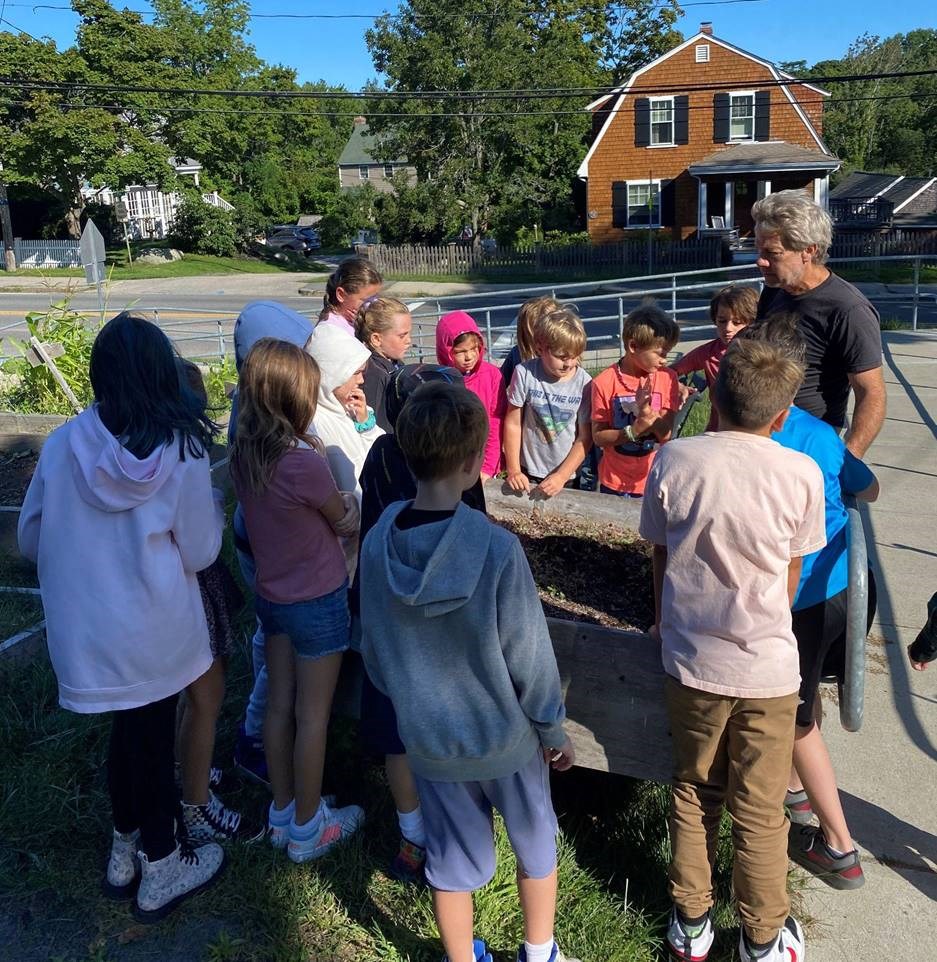 Third graders visited the Jenkins garden for a lesson on planting radish seeds with Jon Belber from Holly Hill Farm. The radishes will be ready to harvest in October! Thank you to the PTO for funding these learning experiences with Holly Hill Farm right in our own backyard.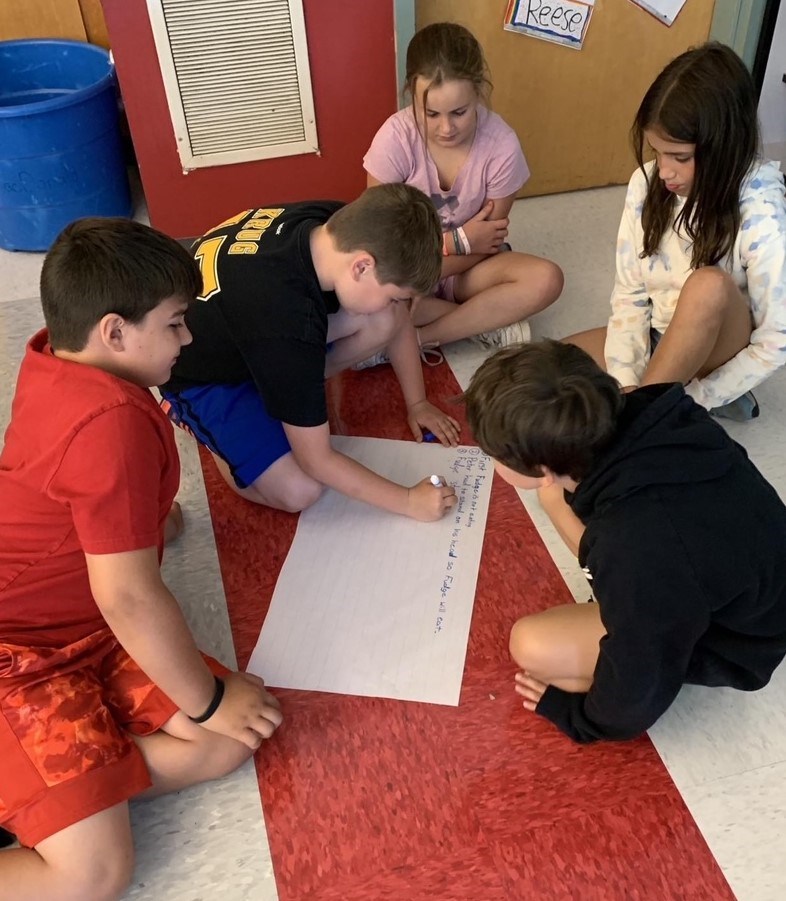 Students in Mrs. MacDonald's fourth grade are reading Tales of a 4th Grade Nothing by Judy Blume. They worked together in groups to write a summary of a chapter highlighting important plot events.