Shout Outs
Celebrating 20+ Years of Dedicated Service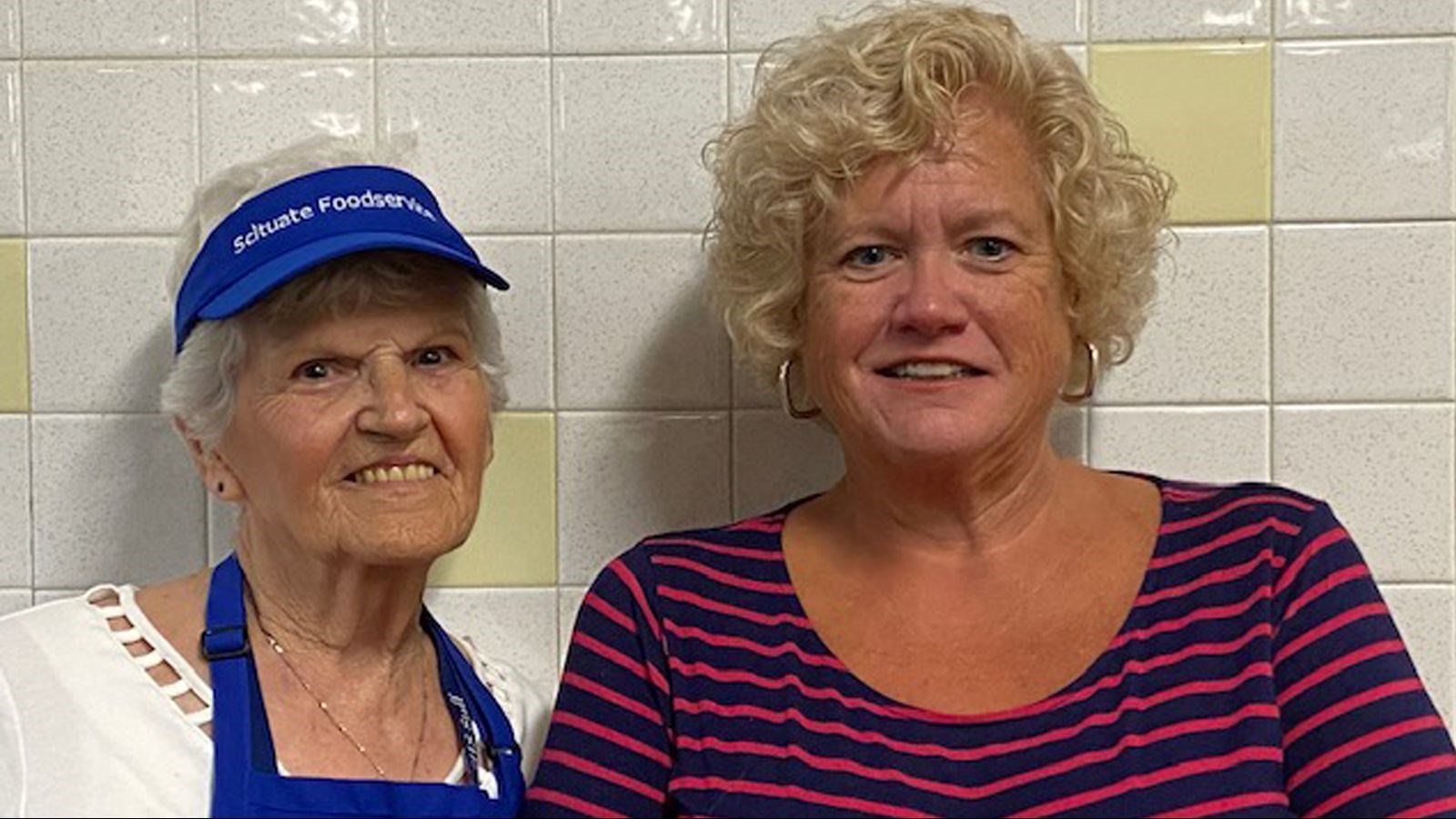 Congratulations to food services staff member Elizabeth Dwyer, who has been with Scituate Public Schools for 30 years! Custodian Jane Bulens and Family Consumer Science Teacher Jenn Wade-Baker are also being celebrated for 20+ years of service in the district! In each role, these women have impacted so many students and staff over the years, making connections and supporting others through their roles.
According to Ms. Wade-Baker, the most impactful part of her job has been "The relationships we have with children that go beyond the high school, and having the rest of the department members as a team -- we truly are a family."
Whether Lizzie is greeting students or staff, serving lunch, or preparing a special soup or sandwich for the day, all of her work is done with love and laughter.
Jane is a helping hand throughout the high school, and she is so supportive when things pop up and she's asked to respond; she is always willing and able to lend a hand.
Congratulations to our family members, Ms. Dwyer, Ms. Bulens, and Ms. Wade-Baker!