Student Life
SHS Sailors News 11/11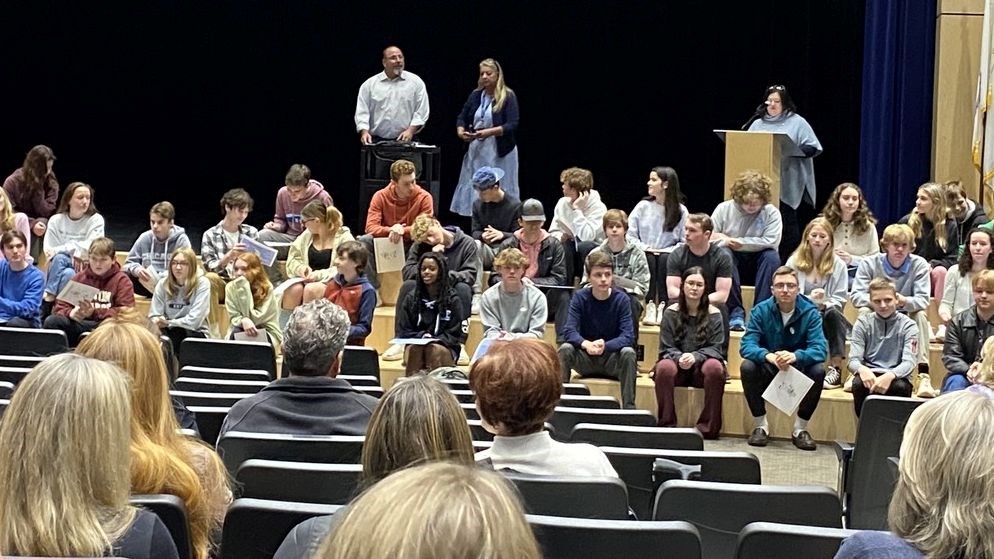 SAILabration Honors Q1 Students and Staff
Wednesday, we gathered to celebrate our students and staff for displaying actions and behaviors that exemplify the core values of Scituate High School: Serve, Achieve, Invest, and Learn.
What does SAIL look like? Here are a few examples of why student and staff were nominated this quarter:
"One student's positivity in biology is seen by everyone in the room. His excitement is contagious."
Anther student "invests her time to make others feel welcomed in the school."
This teacher "makes SHS a better place to be with her generosity and kindness. Her sense of humor is a bright spot in my day."
And finally, this student's "enthusiasm and positive energy at the "This is our house" event was contagious and brave. It is students like this one that give me hope for positive change in and around our community."
And the list goes on…
Every accomplishment being recognized builds a positive high school culture that brings our community together. We have to pause and take the time to acknowledge when students and staff are serving, achieving, investing, and learning at Scituate High School. Congratulations to the 100 students and staff who earned recognition!
Credit for Life Fair Boost Financial Literacy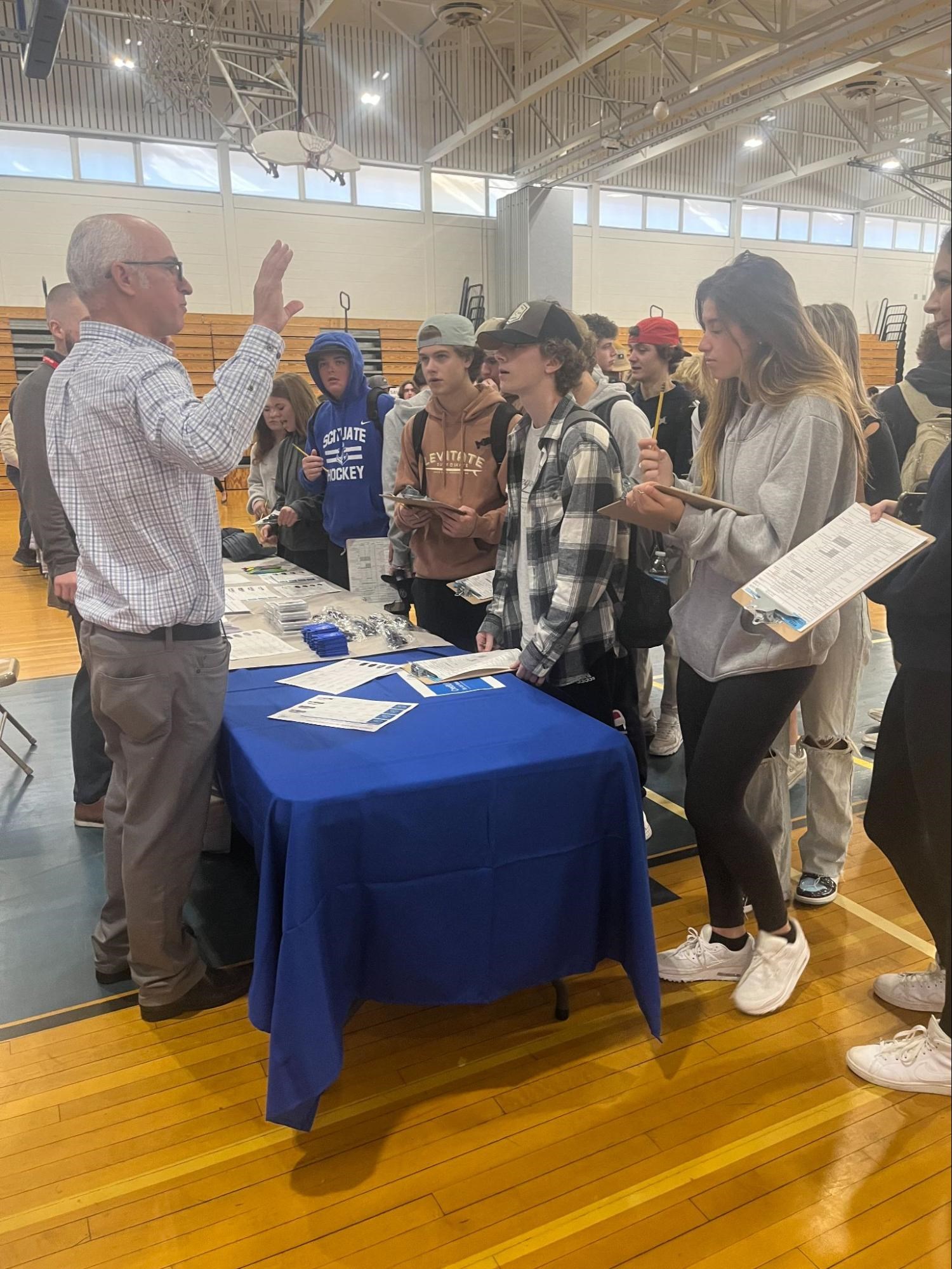 The second annual Credit for Life Fair successfully boosted the financial literacy skills of the junior class. With business partners joining SHS staff to help students through a budgeting simulation, the event helps students understand the importance of money management and finances from a real-world perspective. It offers a reality check for life beyond high school. This event will provide students with skills to help them understand financial responsibilities – to be able to plan, budget, and save for the future.
Homecoming Week Success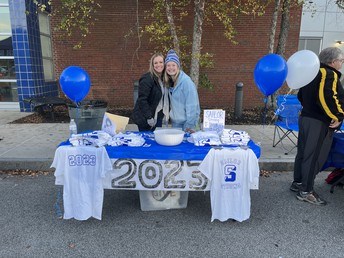 Homecoming week was a huge success, with spirit week during school, home athletic events, the well-attended second annual block party on Friday and the Homecoming dance on Saturday. The Student Council and Student Government class committees collaborated to bring a fun-filled week to the school community and did a great job planning events to make sure we were able to build a positive school culture and boost spirit through the week.
At the dance Saturday, the winners of the first-ever Outstanding Senior Sailor event were named. Lilly George and Danny Thompson claimed the top spots, after being nominated by teachers and voted on by the senior class. In her nomination, one teacher said of Lilly: "Lilly is an exceptional student. She is always willing to help out her classmates, often putting their needs before her own. She takes on the responsibility of leadership roles wherever she is." Another added, that Lilly has "Incredible school spirit, extremely high academic achievement, and is just an overall just a great person!"
Teachers who nominated Danny shared that "Danny is an outstanding senior sailor because of his overall character and willingness to help others" and that he "is a role model for students and athletes, and is considered a leader among his peers." Other finalists included Logan Dunn, Rebecca Grozier, Victor Bowker and Devin Mankewich. Congratulations to everyone for being recognized for the first year of this award.
Thank you to the students and staff who worked so hard on building positive traditions here at SHS. Your work does not go unnoticed behind the scenes, and we appreciate all you do!
Important Dates
11/13 Power of Prevention Conference- Scituate FACTS
11/11 No School - Veterans Day
11/14 Caregiver Coffee Hour 8:30 a.m. in the PAC Lobby
11/14 Freshman Mentors visit Homebases
11/15-16 Math MCAS Retakes
11/18-19 Fall Drama Production
11/19 Craft Fair to benefit SHORE
11/21 Winter Meet the Coach Night
11/23 Half Day High School- No Lunch
11/24-25 Thanksgiving Recess
11/28 ASVAB Test Administration
For the most up-to-date information, please visit the SHS Sailors calendar.