Celebrate Learning
Graduation Pathways Spotlight: Business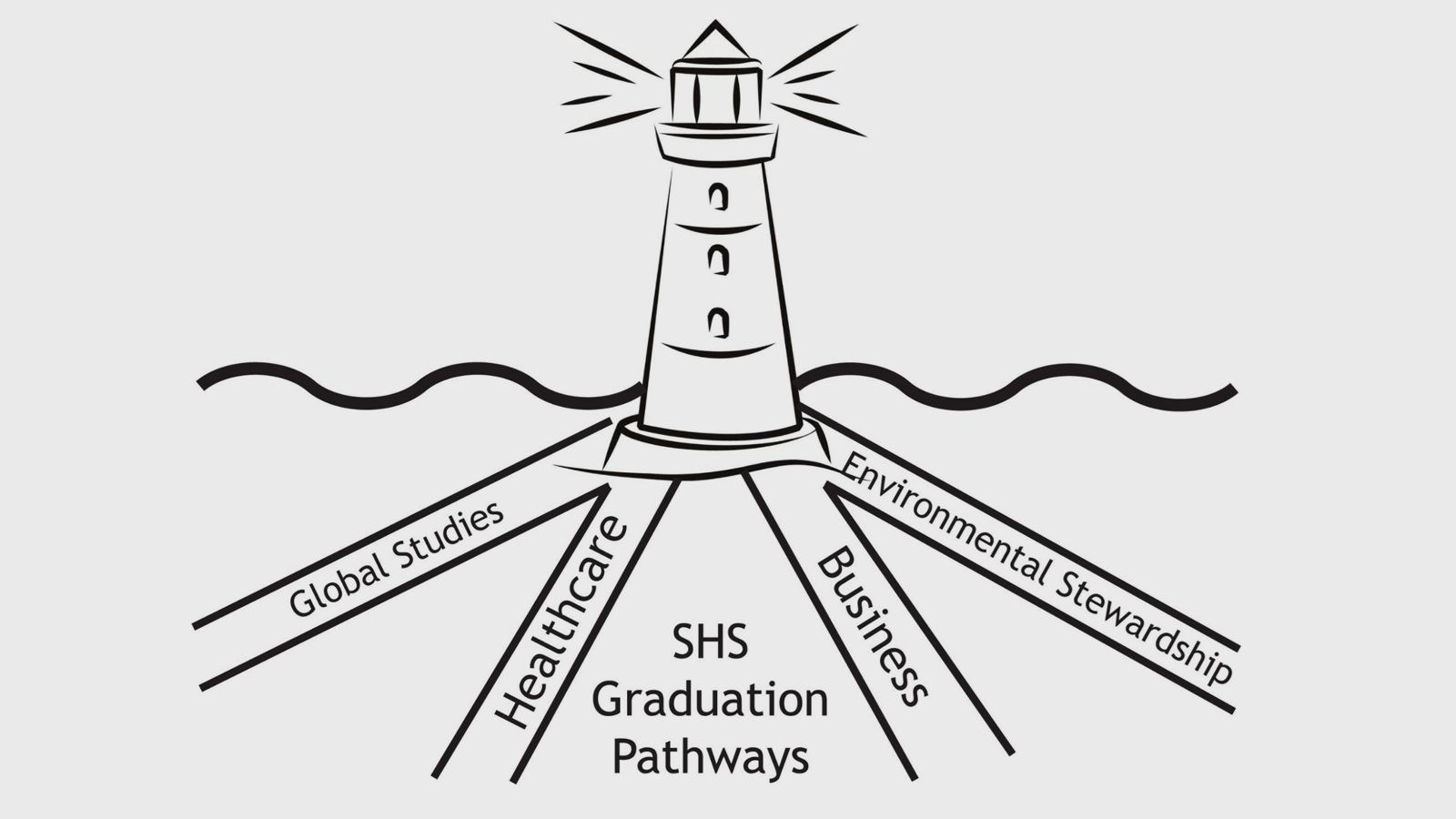 The Scituate High School Pathways Program is designed to link post-secondary college and career exploration with specific coursework, extracurricular, work-based, and service opportunities in order to build complementary academic as well as essential skills and experiences. Students will experience authentic learning opportunities in structures within our high school that are designed to connect student learning to a broadly-defined industry sector that is in demand in our regional and state economy. Participation in this kind of pathway contextualizes student learning, engages students in their high school experience, and can lead students to opportunities for meaningful careers in a relevant industry sector upon their completion of needed postsecondary education and training.
Pathway Spotlight: Business
The Scituate High School Business Pathway will build on 21st-century skills by fostering communication, collaboration, and critical thinking. Designed with a progression of relevant and real-world activities in mind, students will gain an understanding of an array of business operations. Business Pathway participants will explore the advantages and challenges of entrepreneurship, and will be prepared for future academic, business, and professional endeavors. While in its early stages, there are already 25 students signed up to pilot the Business Pathway criteria. In fact, there are two senior students ambitiously pursuing the designation of early adopters as they are determined to have a future in business. Below are the Business Pathway program pilot criteria.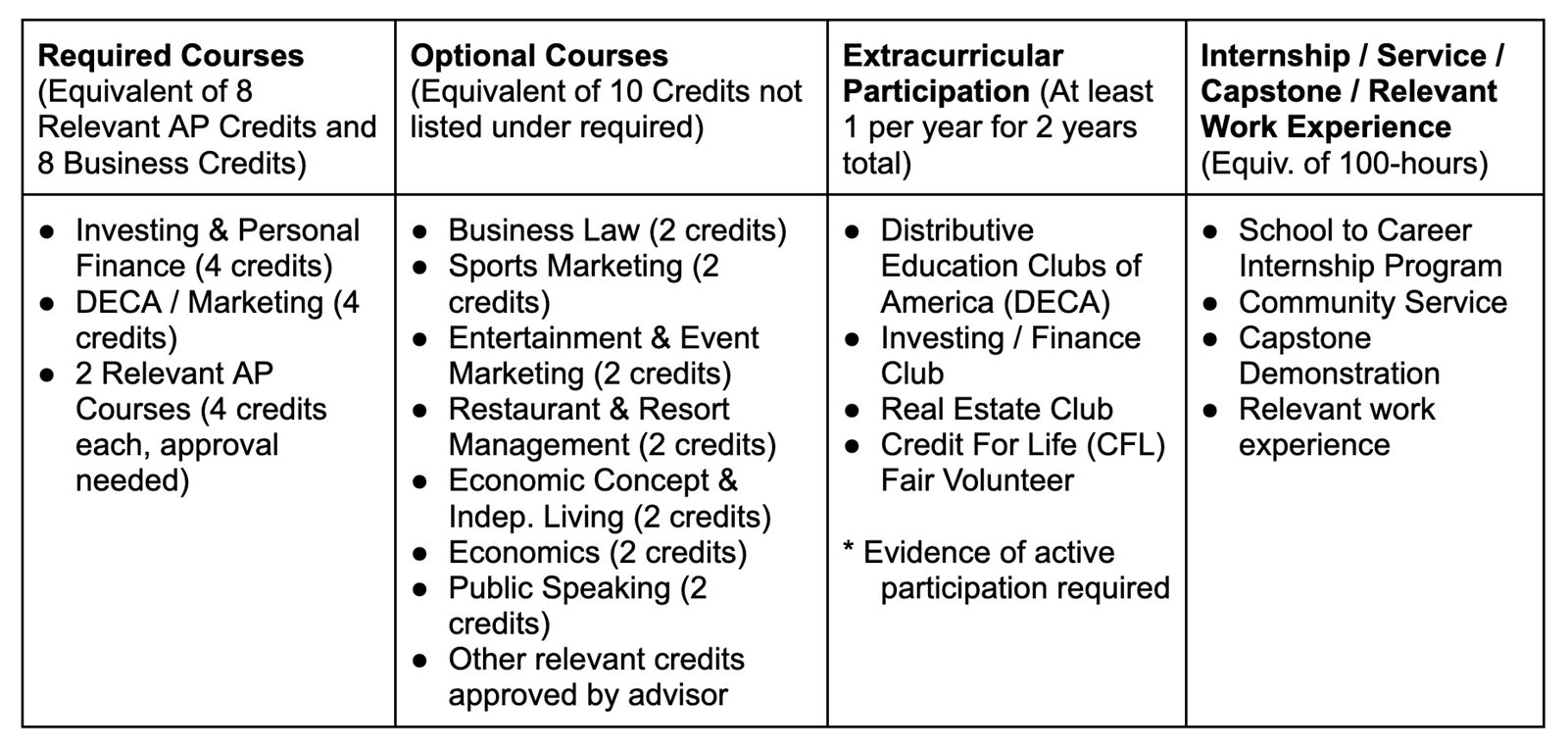 Business Pathway Benefits
Students to participating in the SHS Business Pathway program experience the following benefits including:
Challenging and engaging classes rooted in interdisciplinary, project-based learning
Real-world problem-solving relating to personal finance, investing, marketing, law, entrepreneurship, and more
A correlation to college disciplines as well as entrepreneurial endeavors
Building connections with local businesses
Presentations from business industry guest speakers and internships opportunities
The ability to earn designations at competitions such as DECA
An excellent way for students to differentiate themselves for colleges and/or potential employers
Recognition / Distinctions For Pathways Students
Each graduating senior that meets the pathway standards will be recognized in several ways upon their commencement from Scituate High School:
A special notation will be put next to the student's name in the Commencement program;
A form of distinction (i.e. decal or sticker) will be placed on the student's official diploma;
The student's transcript will include a notation that the student has graduated with Pathway Distinction, as many post-secondary educational institutions look favorably upon applicants with a record of demonstrated success;
The student will wear, along with his/her Cap & Gown, a Pathway Distinction cord, which will be presented to the student at the Senior Awards ceremony;
Furthermore, students may qualify for relevant honor society designations and/or be better positioned to earn scholarships or awards.
SHS Business / DECA Program Award Winners - 2022
Sign Up
To discuss this opportunity further, please connect with Mr. Ranieri.
If you are a student interested in being part of the Business Pathway program, please complete the Google Form