Announcements
School Counseling Update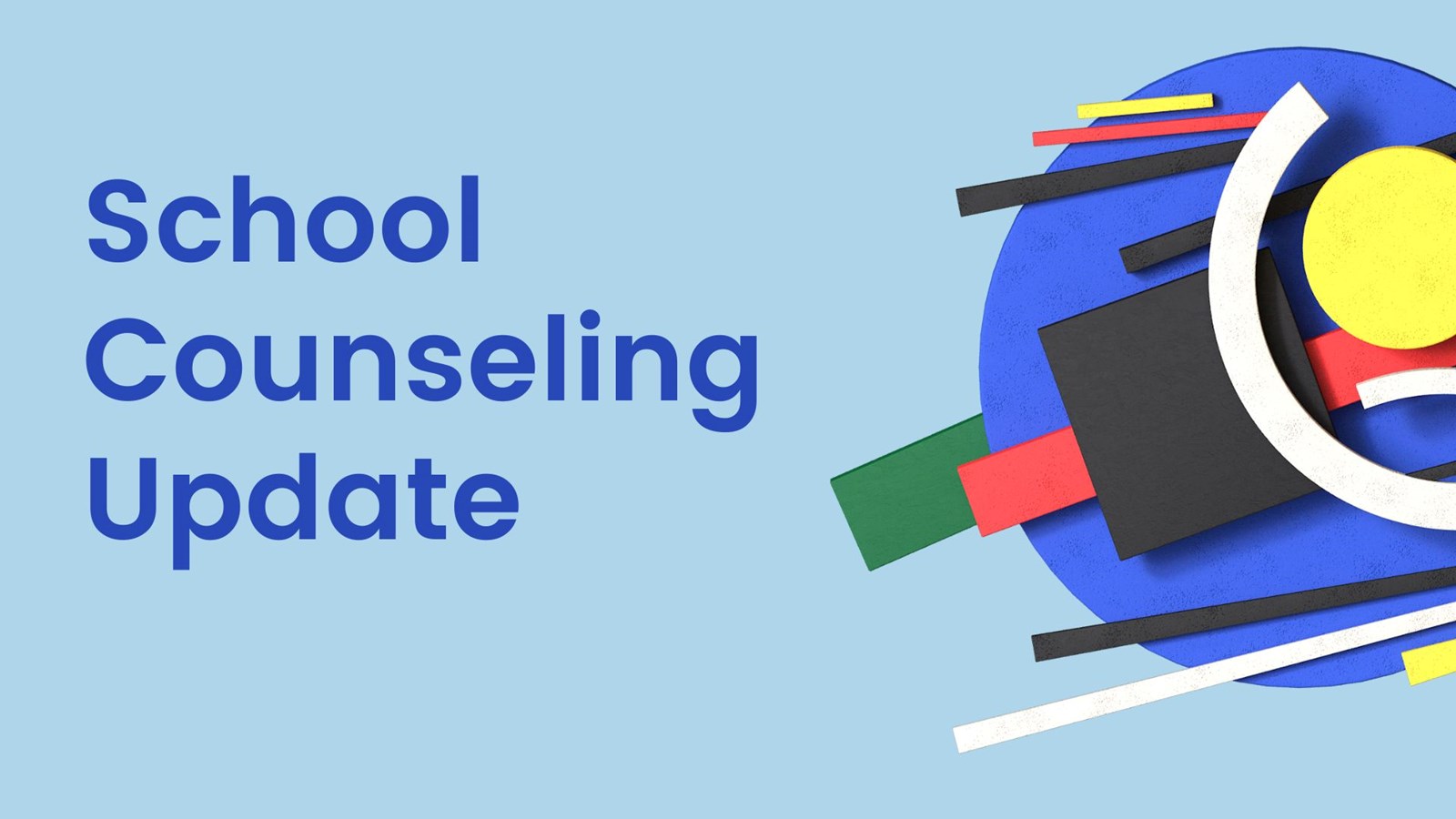 FAFSA
The 2023-24 Free Application for Federal Student Aid (FAFSA) launched on October 1. New and returning students who plan to attend college between July 1, 2023, and June 30, 2024, should complete the FAFSA form as soon as possible.
Massachusetts resources, including links to regional organizations and events that can help students and families complete the form, are updated continuously here: https://www.doe.mass.edu/financialaid/
In addition, the U.S. Department of Education has helpful tips, such as:
ASVAB
The ASVAB (Armed Services Vocational Assessment Battery) will be offered again this year on Monday, November 28, 2022. Students in grades 10-12 are eligible to participate. Please note that results are not shared with military recruiters.
College Testing Preparation Opportunities
The School Counseling department has teamed up with Revolution Prep to provide opportunities for students and families.
PSAT/NMSQT, Now What?
PSAT results can be a valuable tool to inform ACT/SAT preparations – if you know how to use them. So instead of throwing that score report away, bring it to this session where they will cover how to use your PSAT/NMSQT results to identify not only whether to take the ACT or SAT, but also how to build your student's best plan for success.
Wednesday, December 7, 2022, 7:30 pm -8:30 pm (Live Online)
Live, Online SAT and ACT Practice Events
Saturday, January 28: SAT practice exam: 9:00 am – 1:00 pm (Live Online)
Saturday, January 28: SAT practice exam: 12:00 pm – 1:00 pm (Live Online)
Saturday, January 28: ACT practice exam: 9:00 am – 1:00 pm (Live Online)
Saturday, January 28: ACT practice exam: 12:00 pm – 1:00 pm (Live Online)
Register Now
Please visit the Scituate High School's Revolution Prep page to access and register for the events!
Interface Referral Service for Mental Health Providers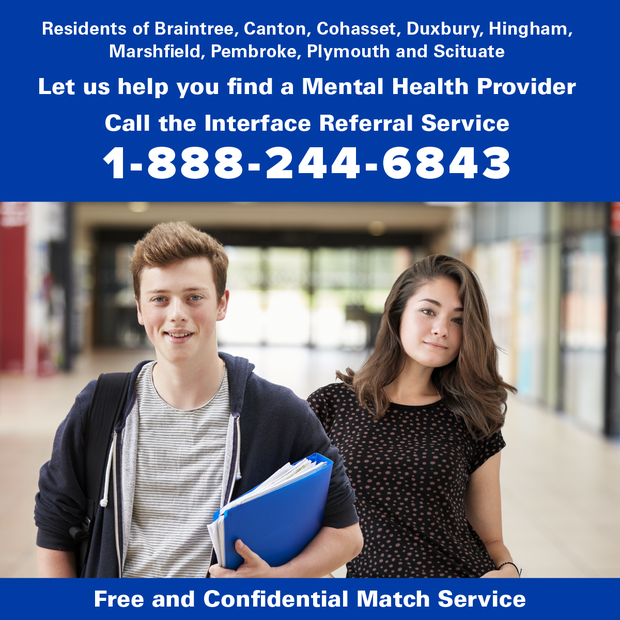 How does it work?
Intake: Call 1 888 244-6843 between 9:00am-5:00pm, Monday through Friday. Plan for 15-20 minutes. When you call, you will speak with a Master's Level clinician to complete a confidential intake. You will be asked for some basic contact information about yourself or your family member, such as type of insurance, your availability to meet with someone, and general information about what you are concerned about. You may make special requests, such as proximity to home, provider ability to provide remote counseling (telehealth services), or gender preference of providers.
Making a match: INTERFACE will begin to search for a match by utilizing a tailored search process to find the service you have requested. Within a few days, you can expect to hear back with an update on the status of their research.
Providing matches: Within two weeks (usually less), INTERFACE will provide the following information for one or more counselors/providers: the provider's name, credentials, location, and phone number. You will make your first appointment directly with the counselor.
Following-Up: INTERFACE will follow up in a few weeks to see if you have been able to connect with the counselor(s), and if so, how it is going. INTERFACE is committed to supporting you until you feel you have found a successful match.
Closing a referral: Once you have found a successful match, INTERFACE will close the referral process with you. However, if you need additional support in the future for other referrals or if the match does not work out for some reason, please know that you can always call again.