Student Life
Wampatuck Wave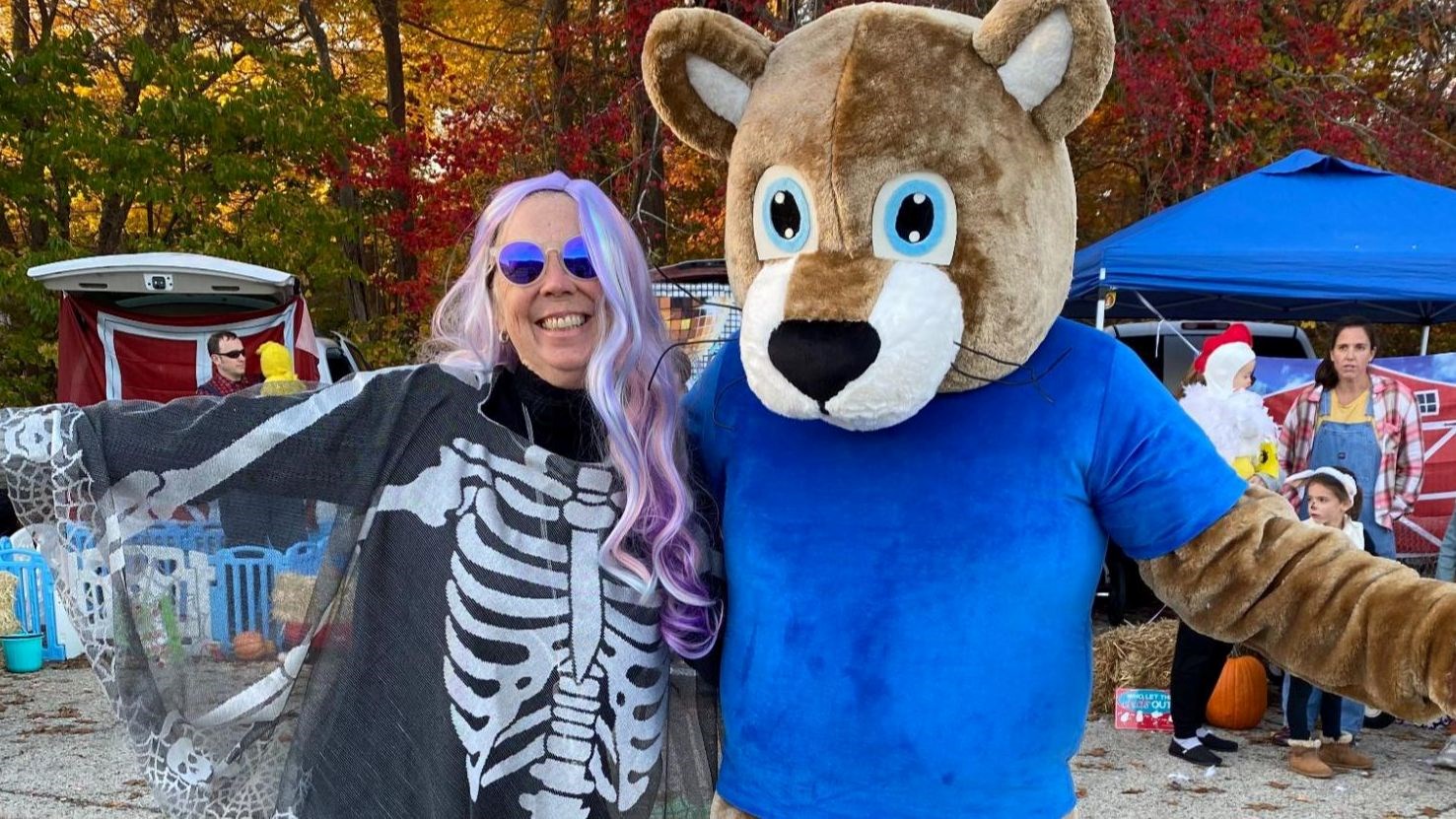 Caption: Mrs. Edgren and our mascot, Wampatuck Wildcat, at the Fall Festival.
Wampatuck Fall Festival
I want to take this opportunity to thank the PTO for hosting the Wampatuck Fall Festival. This was a wonderful Wampatuck community event that included hay rides, trunk or treat cars, a blow up corn maze, games, crafts, and food. It was attended by well over 300 people and took place on a picture perfect fall evening. We look forward to more events like this in the future.
Caption: The Sigsworth Family trunk or treat dressed as Toy Story.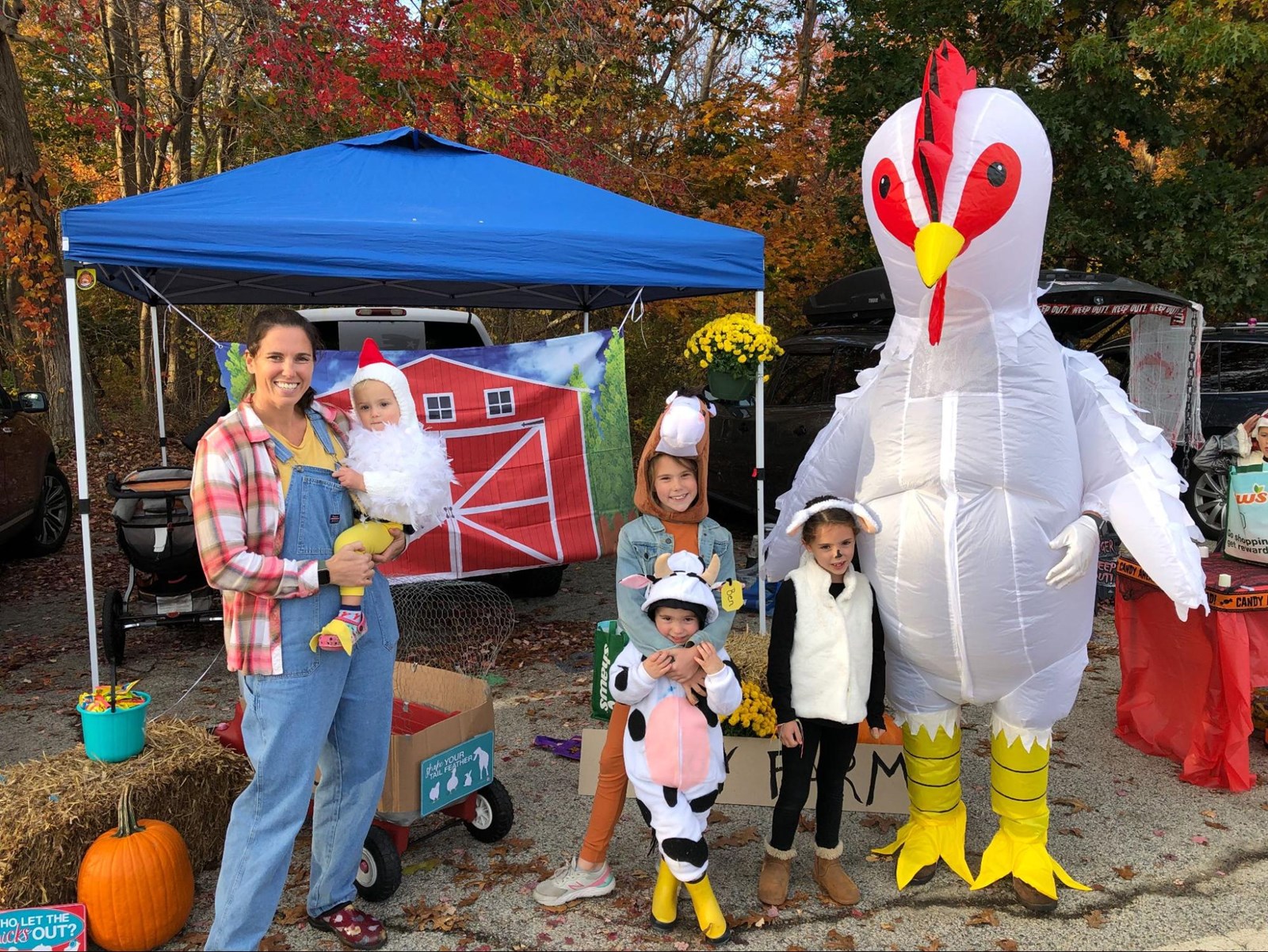 Caption: The Fry Family Farm at the Fall Festival.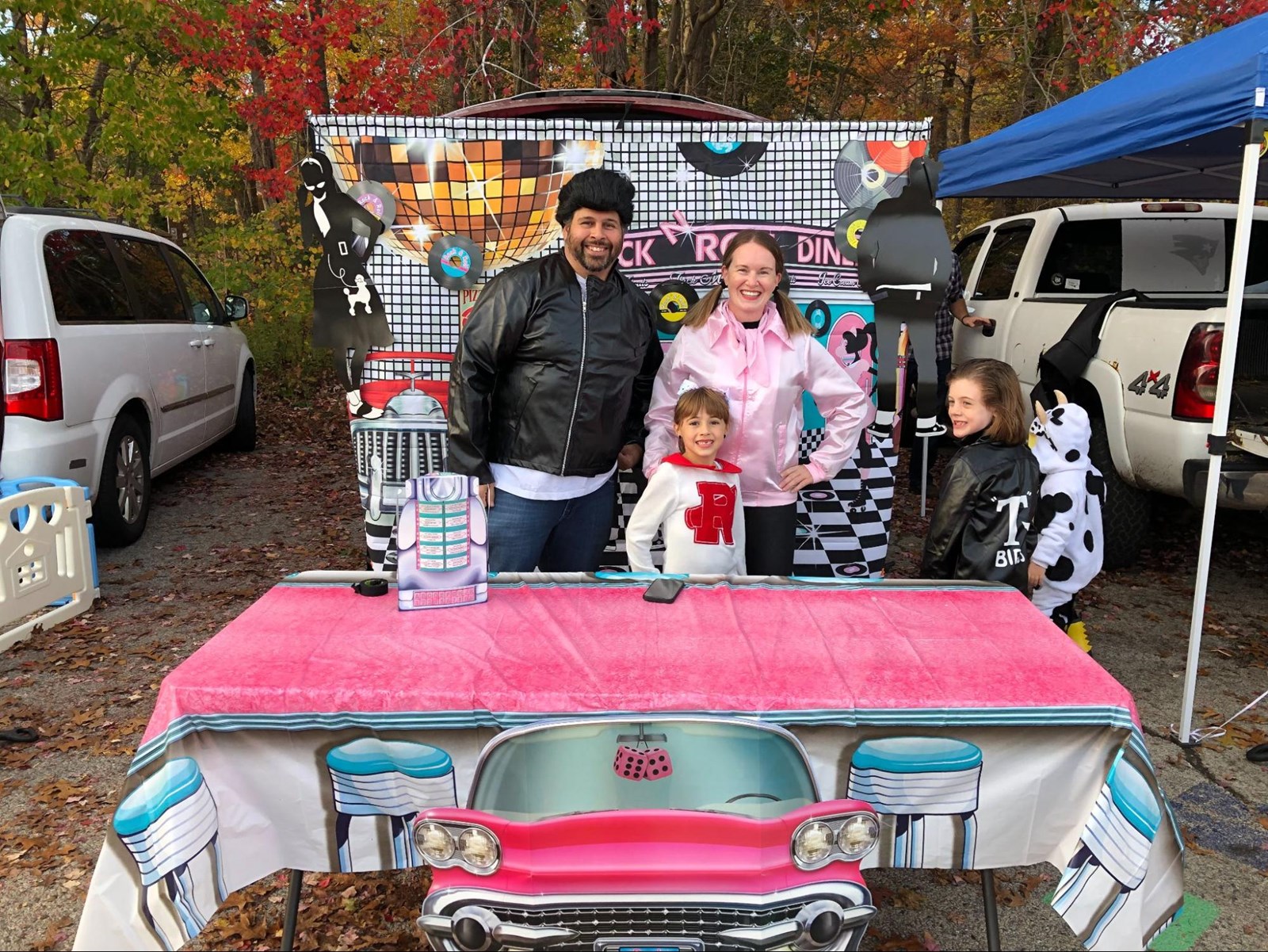 Caption: The Considine Family rockin and rollin to Grease.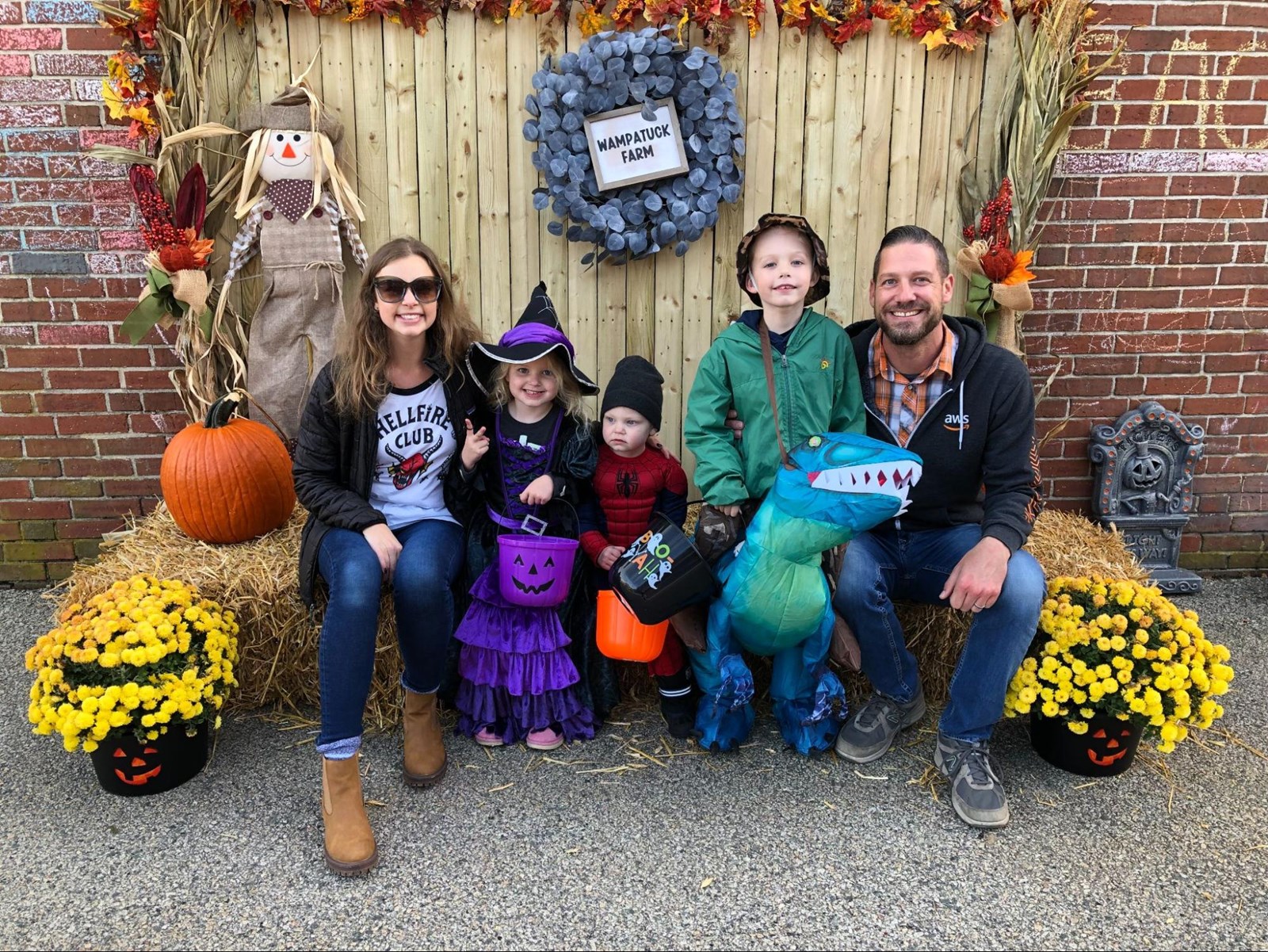 Caption: The Critchley Family enjoying the Fall Festival.
New This Year: Family Engagement Pilot Program
Under this pilot program, twice yearly parent conferences will be replaced with weekly times when educators are actively engaging with parents and caregivers and/or offering additional student support.
Boosterthon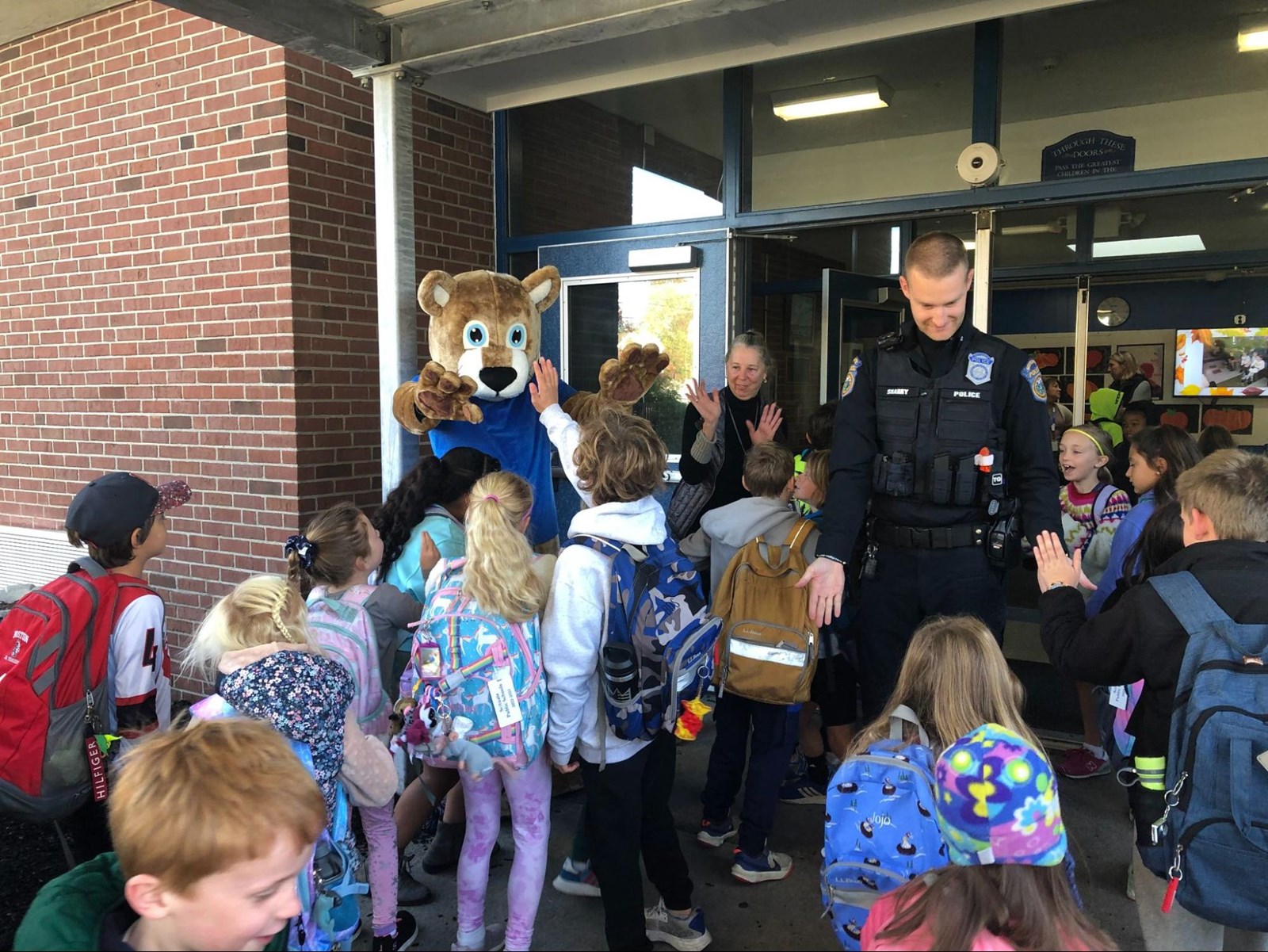 Caption: Wampatuck Wildcat and Office Sharry greeting students on the first day of Boosterthon.
The PTO Boosterthon fundraiser is in full swing. This week Team Leader Anna Banana has been showing videos and talking with all students during lunches on the importance of Gratitude, Stewardship, Bravery, Perseverance, and Wonder. Students are learning these lessons as they go on a Grand Land Adventure through the US National Parks.
Our culminating activity will be a school wide Fun Run held on Monday November 7, 2022.
The money raised during this event will be used to fund enrichment and field trip activities for all Wampatuck/ECC students. Thank you for your support and donations.
Book Character Dress Up Day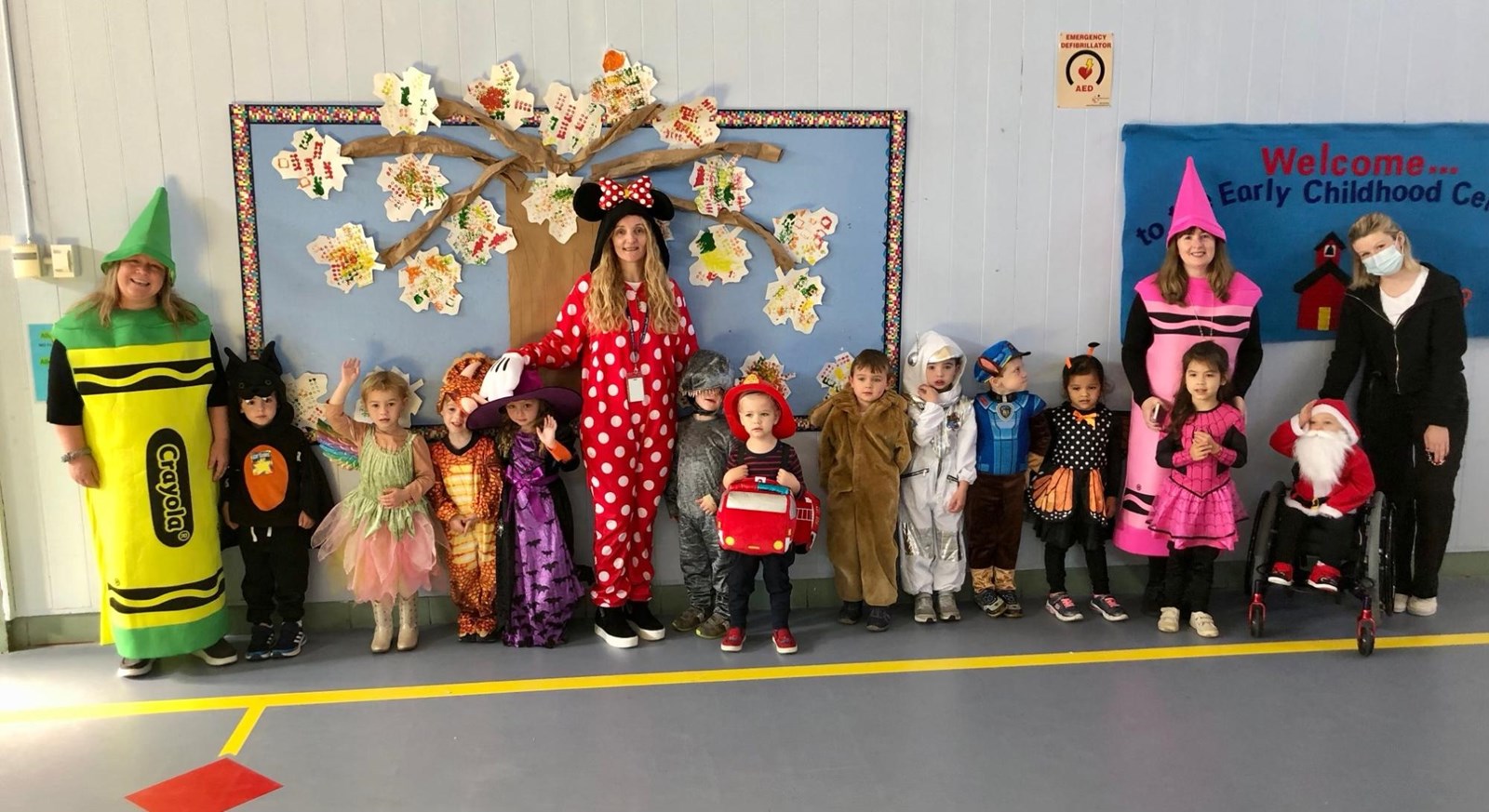 Caption: Mrs. Guimares's ECC class.
Wampatuck and ECC students and staff enjoyed dressing up as their favorite book characters on Monday October 31, 2022. The day was filled with book talks, character comparisons, photos, and fall festival games and crafts. Thank you to all staff and parent volunteers who helped make this day fun for all our students.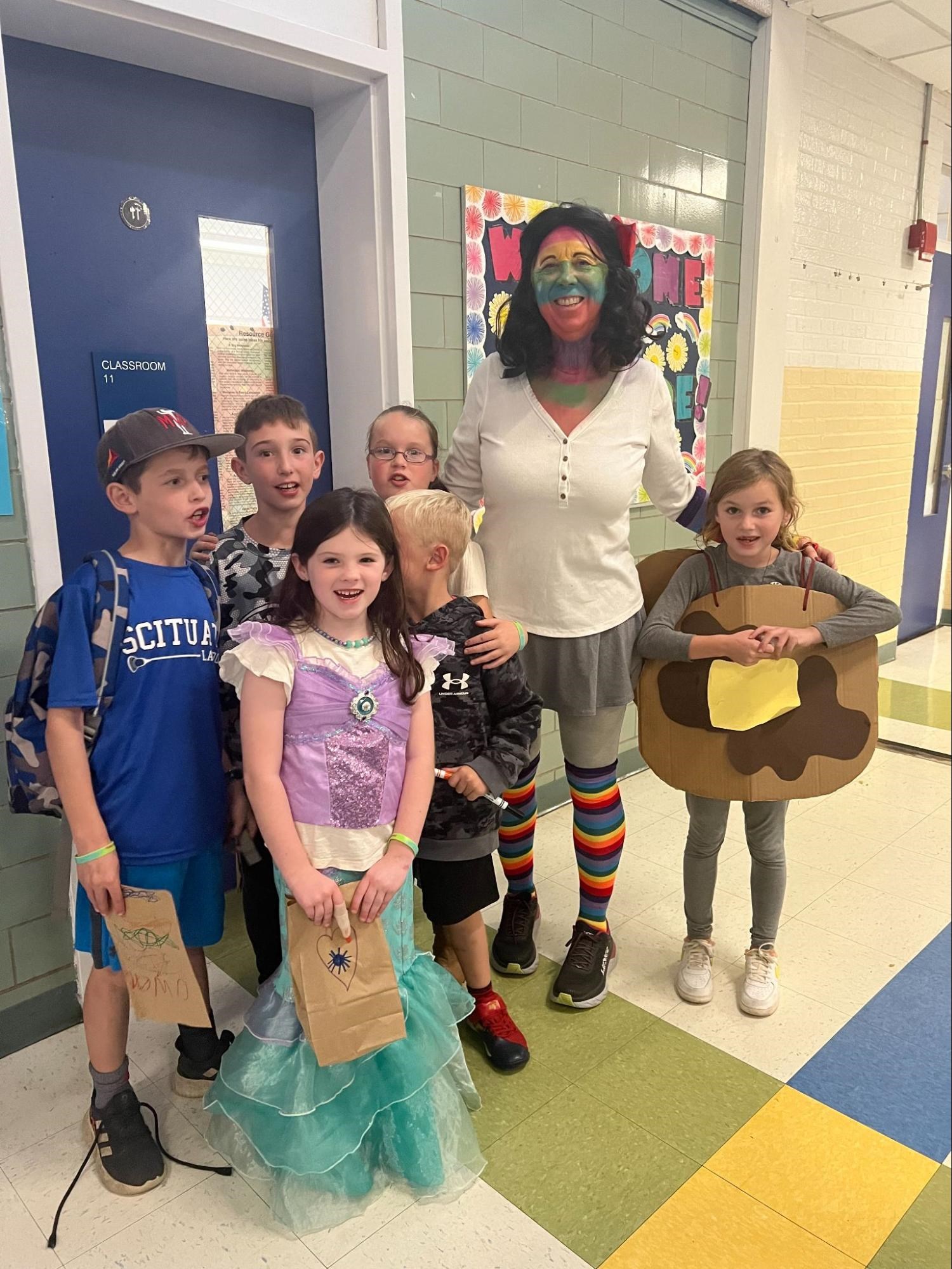 Caption: Mrs. Edgren and 3rd grade students dressed as book characters.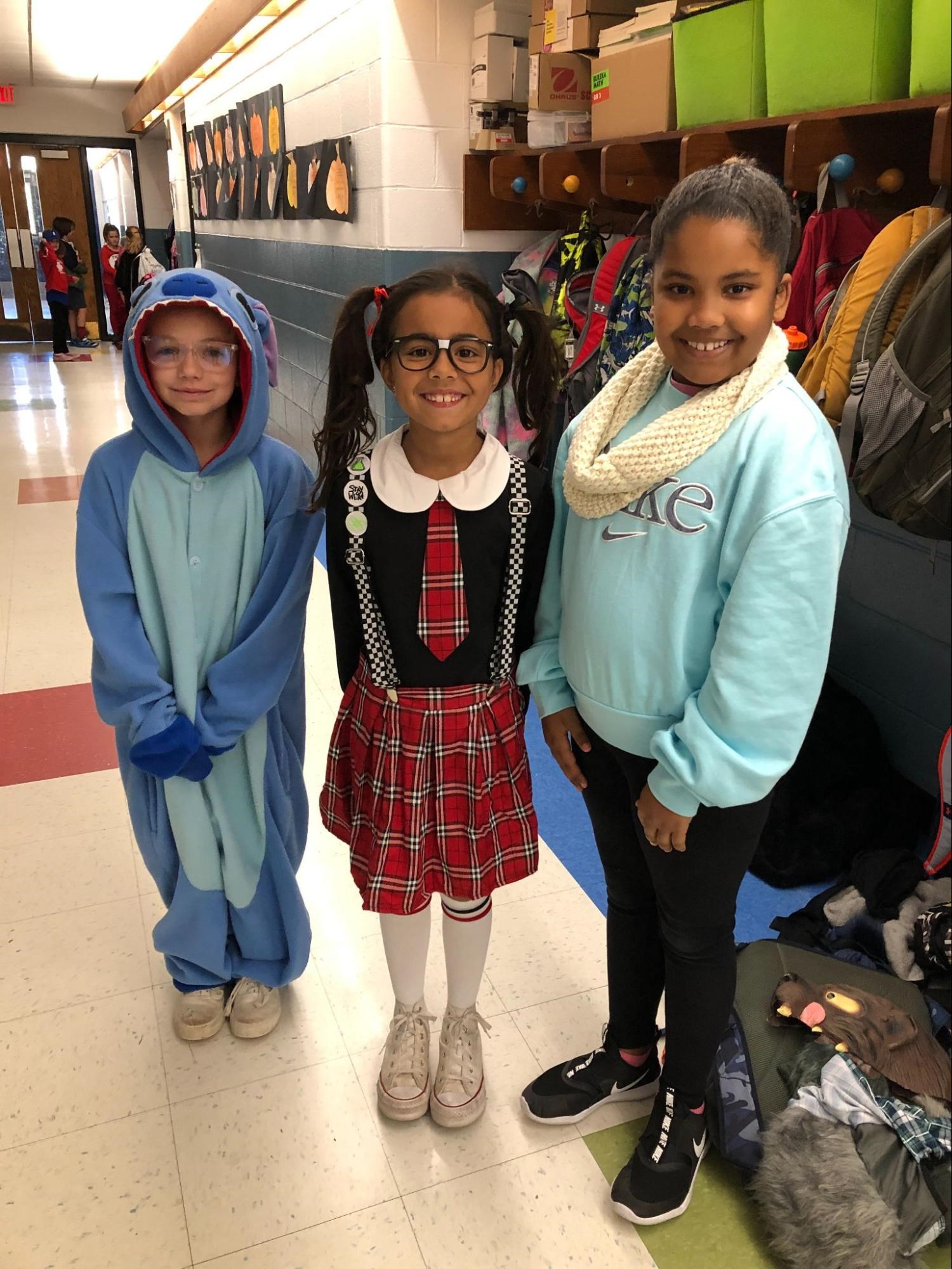 Caption: 3rd graders from Mrs. Burke's class dressed as favorite book characters.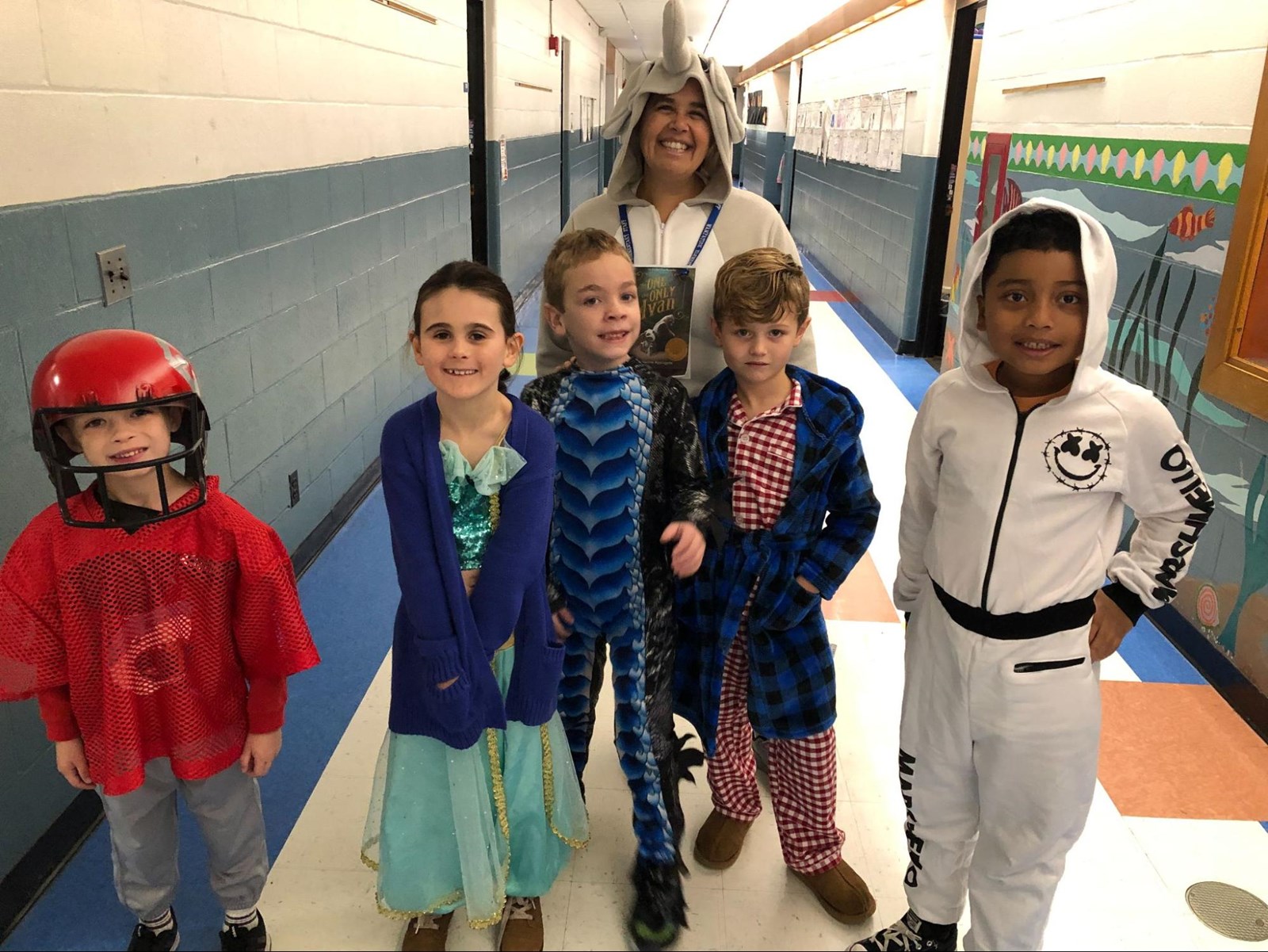 Caption: Mrs. Hatcher with 1st graders from Mrs. Furman's class.
Caption: The kindergarten team dressed as The Day The Crayons Quit.
Lunch Bunch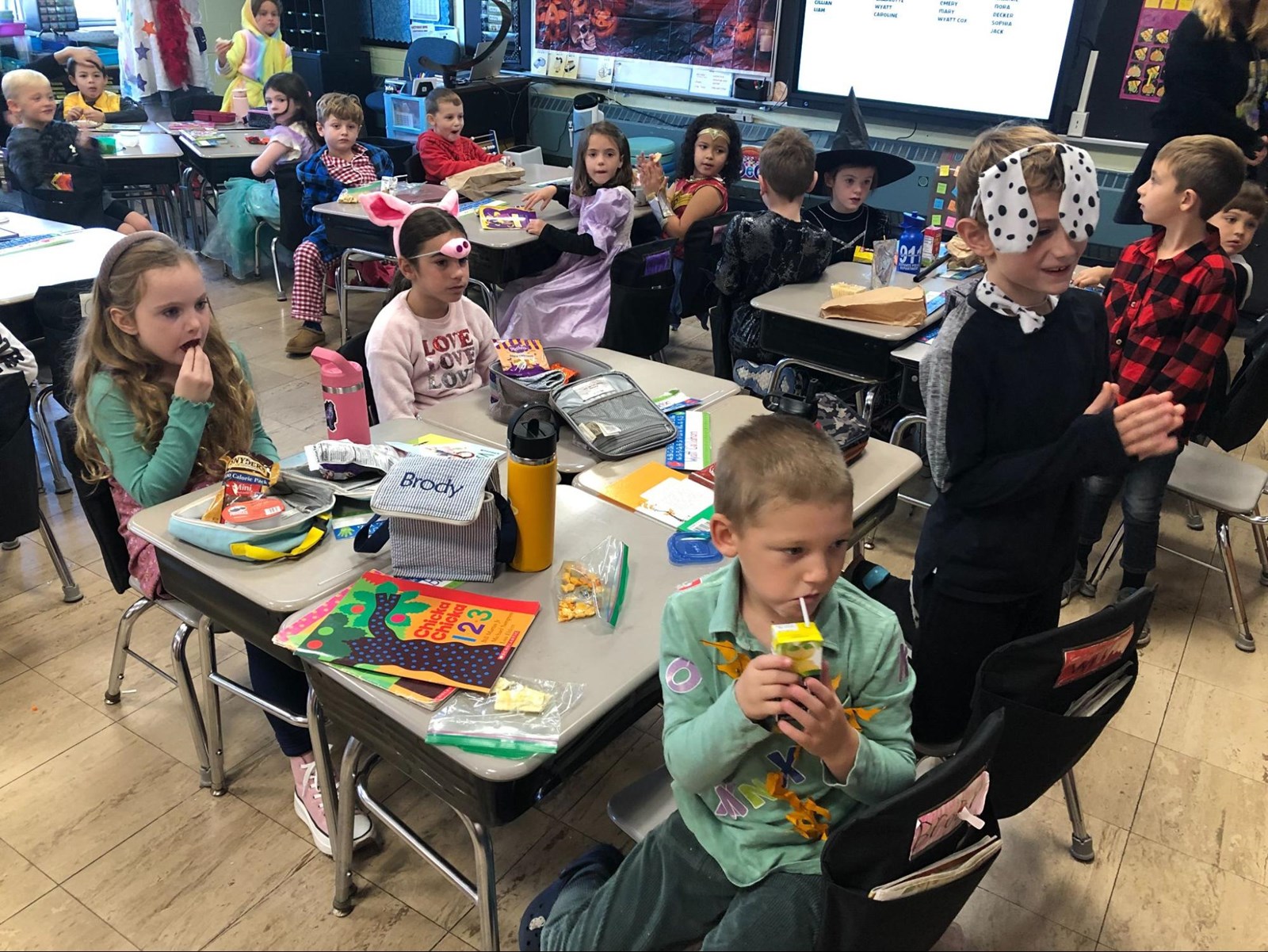 Caption: Mrs. Furman's class enjoying snack on Character Dress Up Day.
As many of you may know, lunch bunches are a time for our counseling support staff and teachers to work in small groups with your amazing children. We often work on emotional needs as well as building social skills. Sometimes these groups can consist of 2 children, and sometimes up to 10. If you do not feel comfortable with your child being pulled for a small group please email Miss Carr at Carr@scit.org as well as Mrs. Edgren at dedgren@scit.org. Thank you!
Important Note From Our District Nurse Leader
Dear Families, We hope you are enjoying the beautiful fall weather we have been having! With fall and winter, unfortunately, comes cold and flu season.
We would like to share this letter with suggestions for preventing respiratory illness that was shared with us by the Massachusetts School Health Unit. Please don't hesitate to reach out to your Family's Health Care Provider, Nurse Leader Kellie Bell, or your school nurse if you have any questions or would like more information.