Student Life
Wampatuck Wave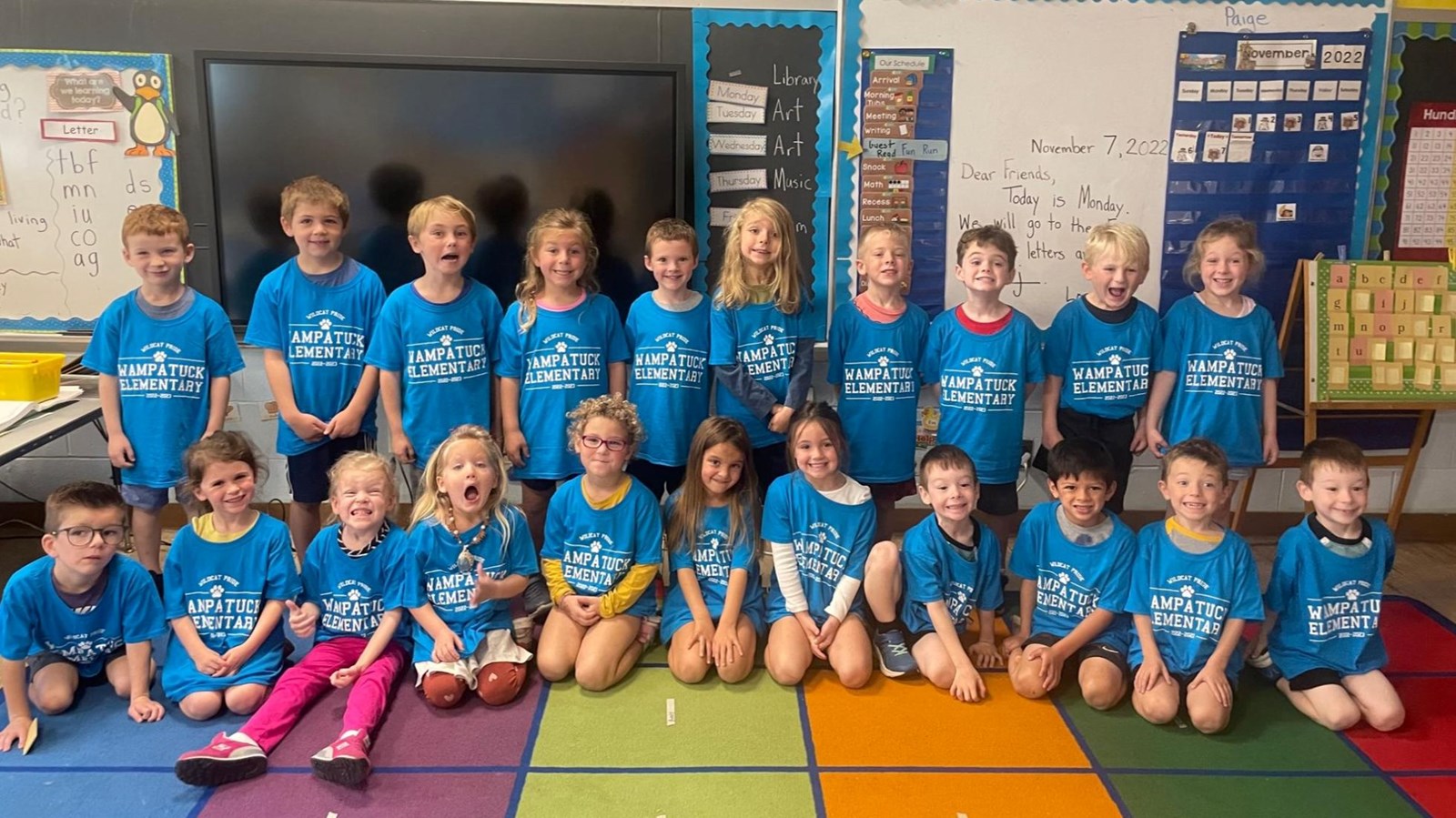 Caption: Mrs. Forcier's kindergarten class getting ready for the Fun Run.
A Message From Principal Riordan
I would like to take this opportunity to wish all Wampatuck families a Happy Thanksgiving. May the holiday be filled with love and good times with family and friends and may you find time to relax and refuel before the next holiday season.
Boosterthon
A huge sailor shoutout to the PTO for organizing and facilitating the 2022 Wampatuck Boosterthon and Fun Run fundraiser. And THANK YOU to all the families that participated. Your generosity is greatly appreciated and will be used to fund many enrichment activities for all the Wampatuck/ECC students and staff.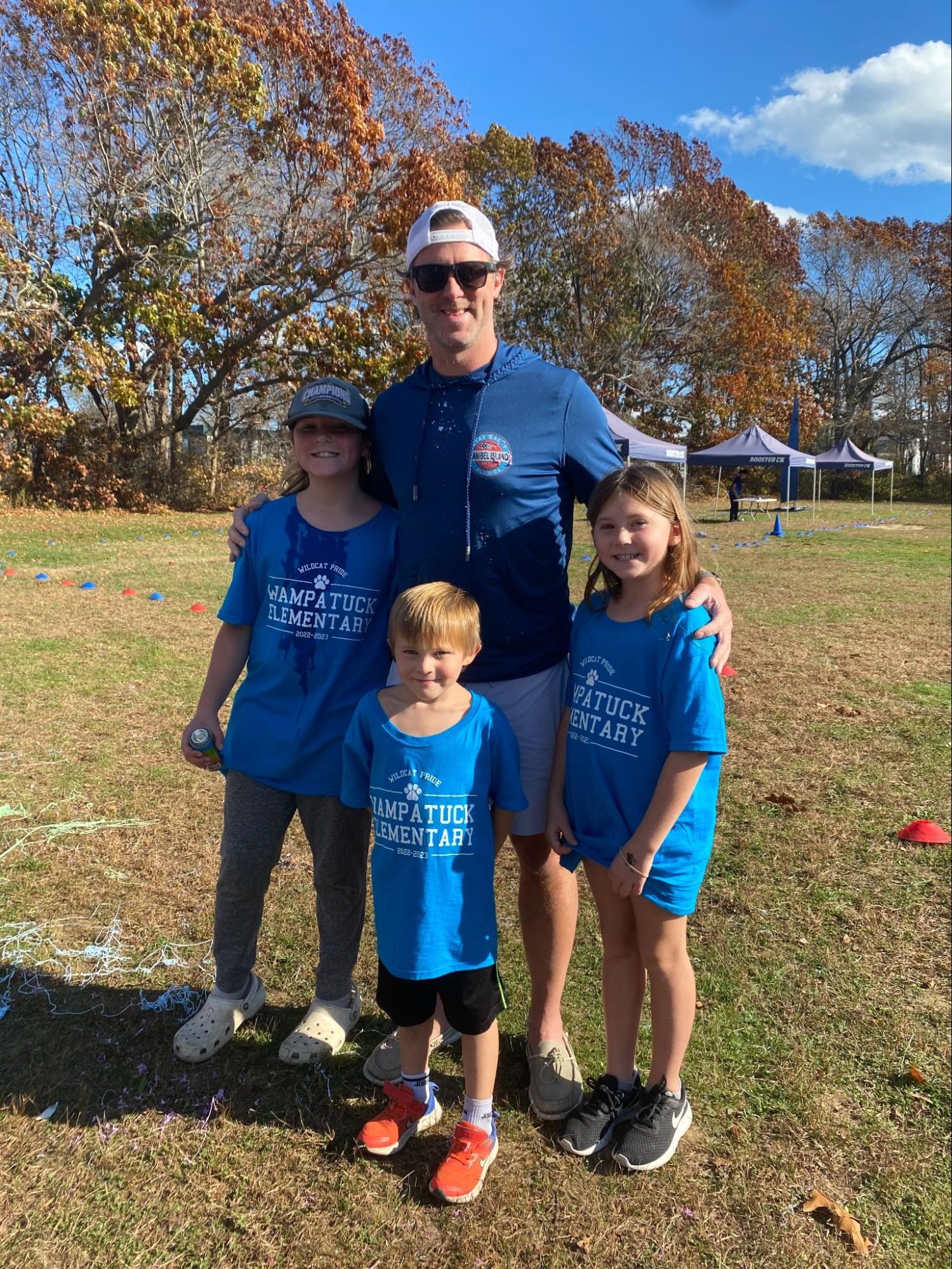 Caption: The Warner family enjoying the Fun Run.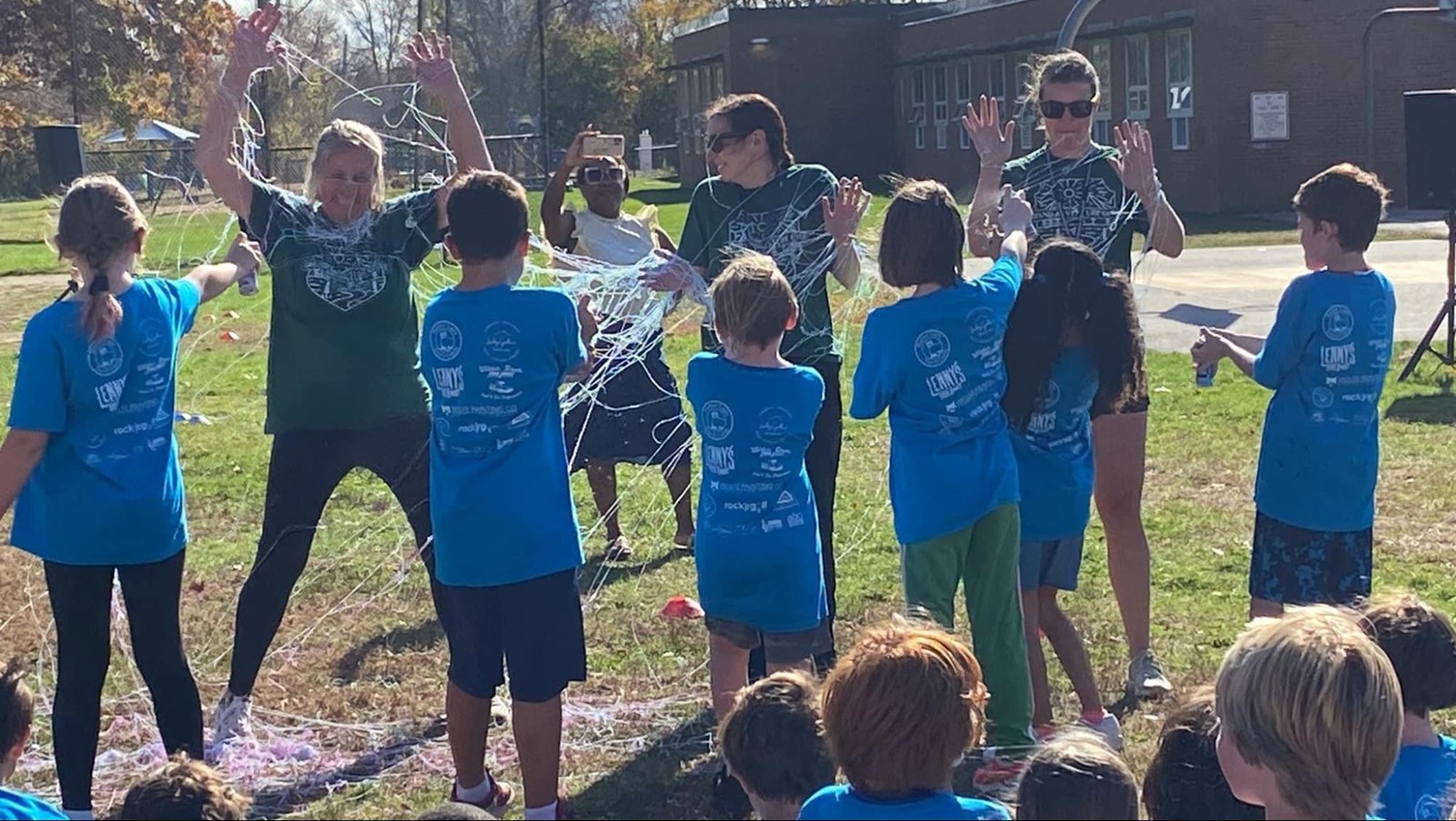 Caption: 4th graders spraying silly string on Mrs. English, Mrs. O'Leary, and Mrs. Maynard.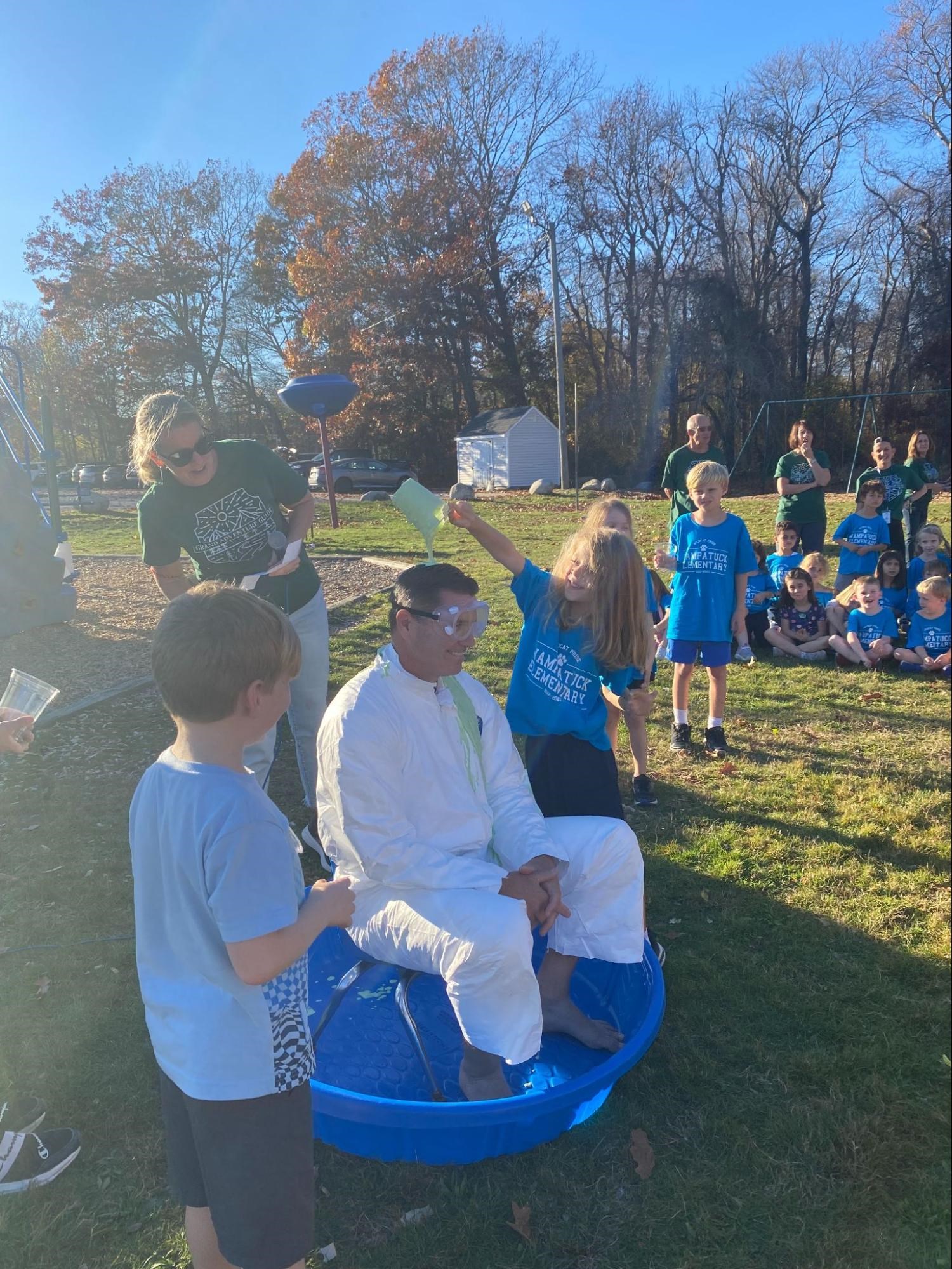 Caption: Cian S. getting a chance to slime Mr. Greene.
Caption: 5th graders taking a water break during the Fun Run.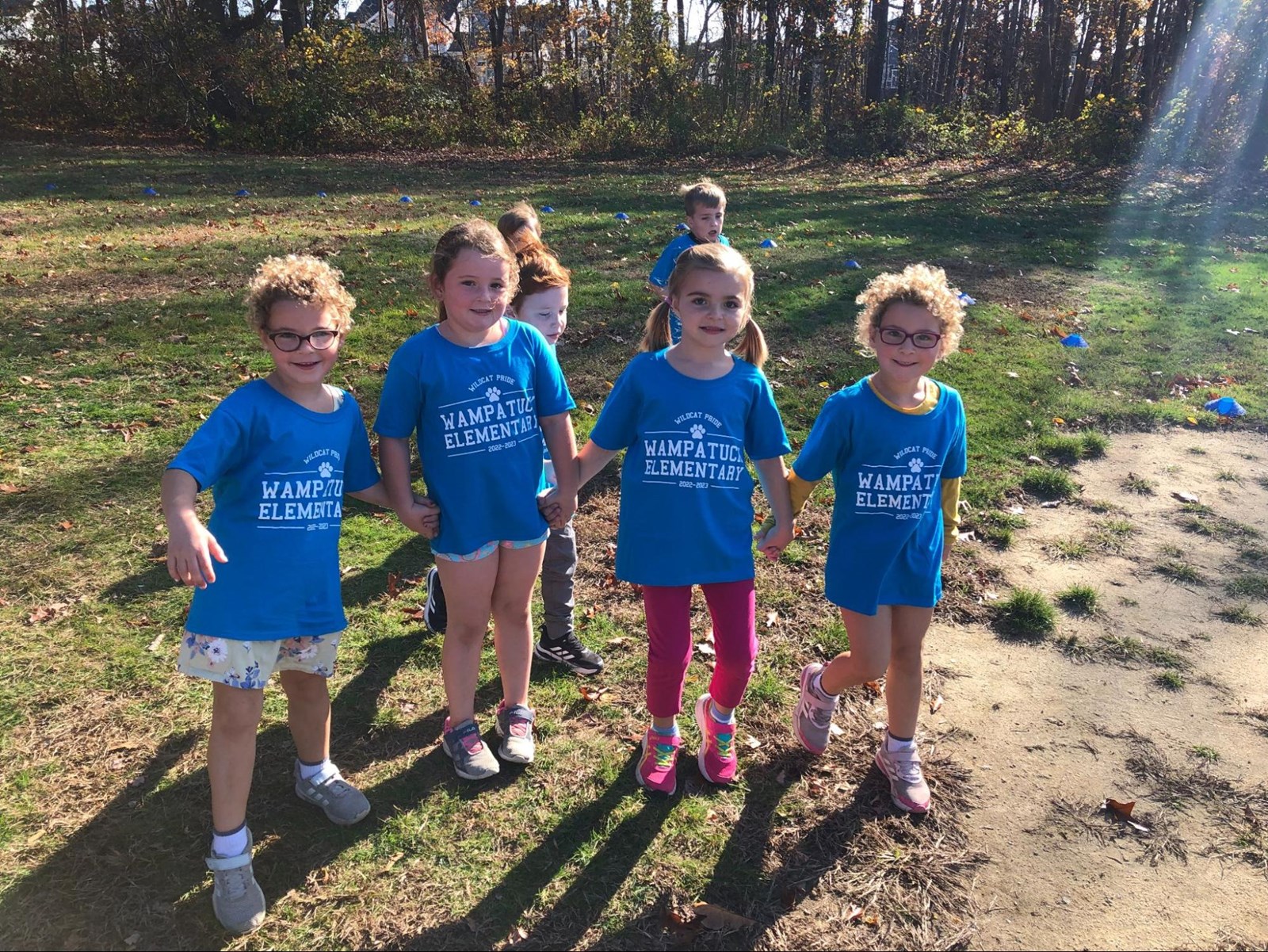 Caption: Mrs. Sheehan's kindergarten students enjoying the Fun Run.
Turkey Trot 2022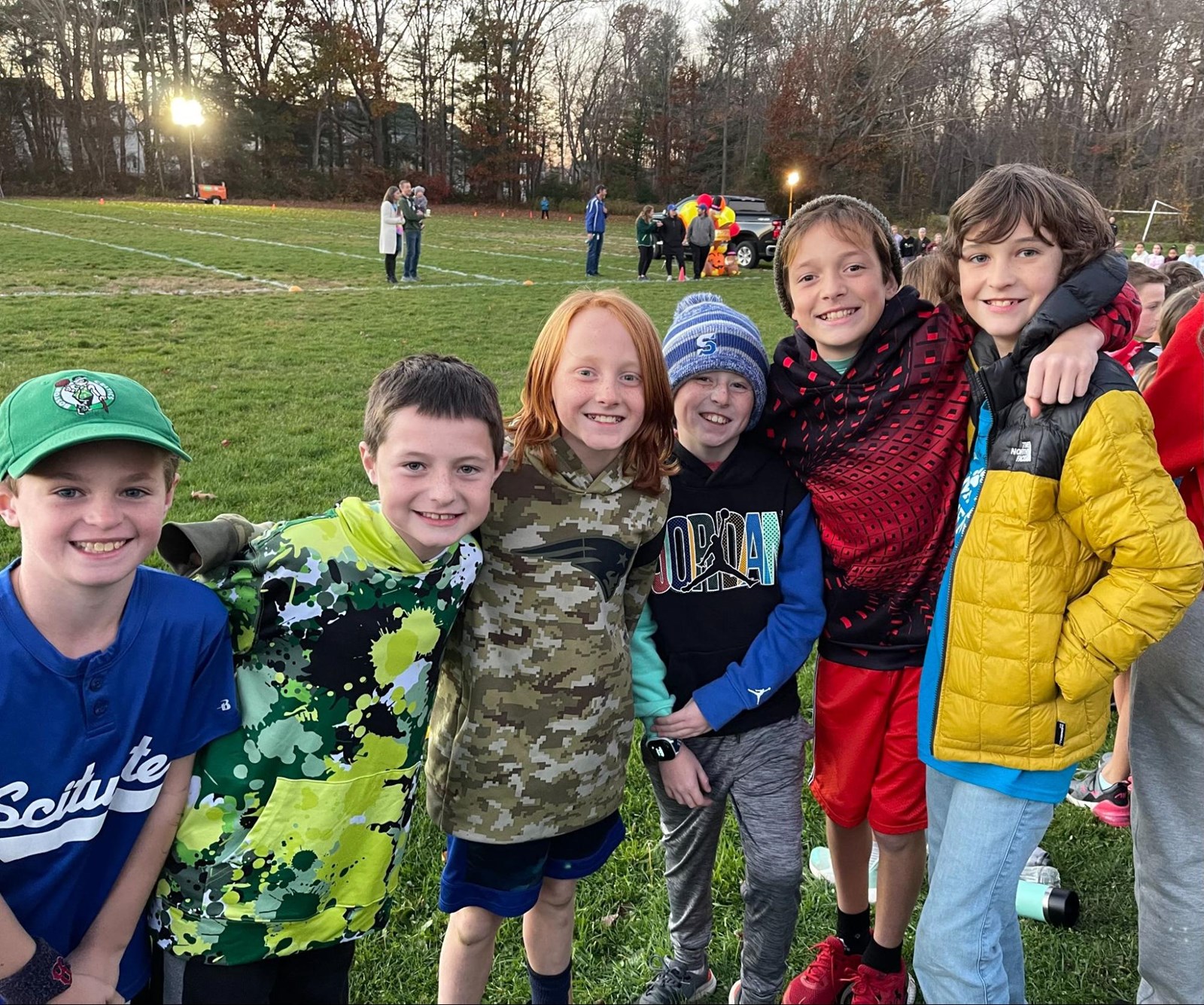 Caption: Wampatuck 5th graders waiting to run in the 2022 Turkey Trot.
The Scituate Elementary Turkey Trot is an inter-school, community-building FUN run event under the lights at Hatherly's Flannery Field that has been in place since 1958!
There were races in which 4th graders ran three laps and 5th graders ran four laps around the sprawling grass field. Race winners for their heat earned a frozen turkey as their prize. Participants showed their community support by contributing canned goods to the Scituate Food Pantry.
This special event was coordinated by SPS Elementary Health & Wellness faculty (Amy MacDonald, Mark Puzzangara, Rob Greene, Kevin Sawyer).
Special thank you's to Kate Pescatore for coordinating the creative turkey wheelbarrow for donated canned goods and Kate Martin and Brynn Nyberg for supporting the finish line efforts. The turnout and support from families, 4th and 5th-grade personnel, and all our elementary principals were amazing!
Congratulations to Wampatuck's own Connor Getchell for placing 3rd in the 5th grade boys run. Congratulations to all the 4th and 5th grade runners!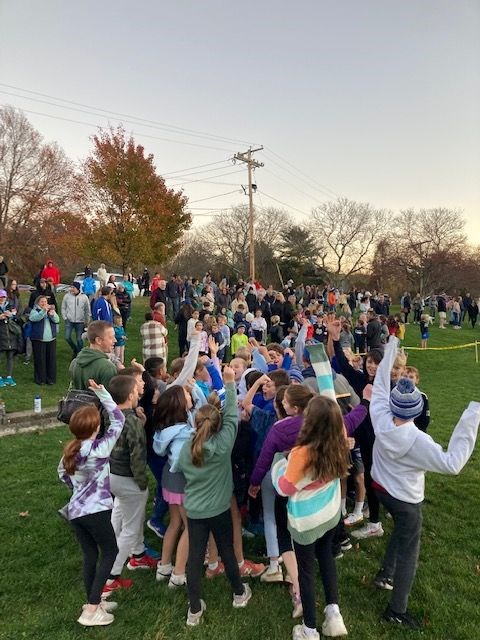 Caption: 4th and 5th graders celebrating after running the Turkey Trot.
Caption: 5th grader Lexie Palmer running in the Turkey Trot.
Veterans Day 2022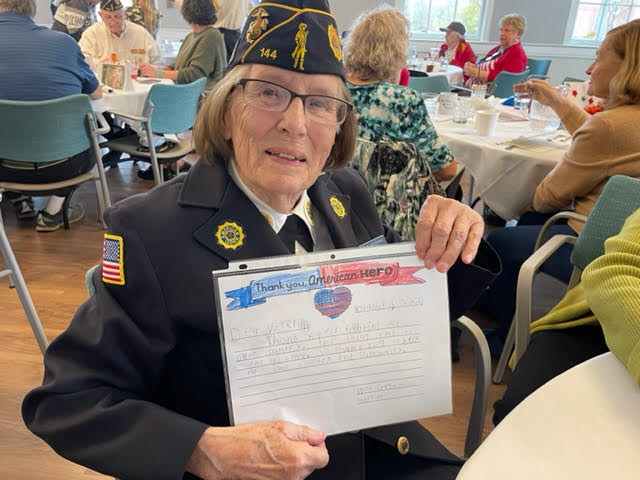 Caption: Veterans reading letters written by Wampatuck 3rd graders during a lunch hosted by the Department of Veterans Services.
The Wampatuck community celebrated and recognized our local Veterans in a variety of ways. Students and staff were invited to trace and cut out their hand with a message of thanks to Veterans. Mrs. Donnelly, art teacher, used those hands to create a beautiful USA flag bulletin board.
Our 2nd graders were treated to a visit from dad and Veteran Colin Sheedy. Mr. Sheedy shared his experiences as a US soldier serving in foreign countries and supporting local communities by protecting schools and neighborhoods. Our 3rd graders wrote letters of appreciation to local Veterans who read the letters during a Veterans Day celebration in Scituate. Thank you for your service!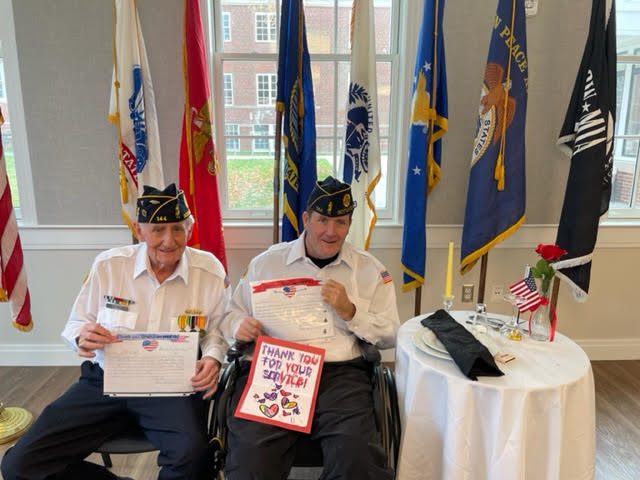 Caption: Veterans reading letters written by Wampatuck 3rd graders during a lunch hosted by the Department of Veterans Services.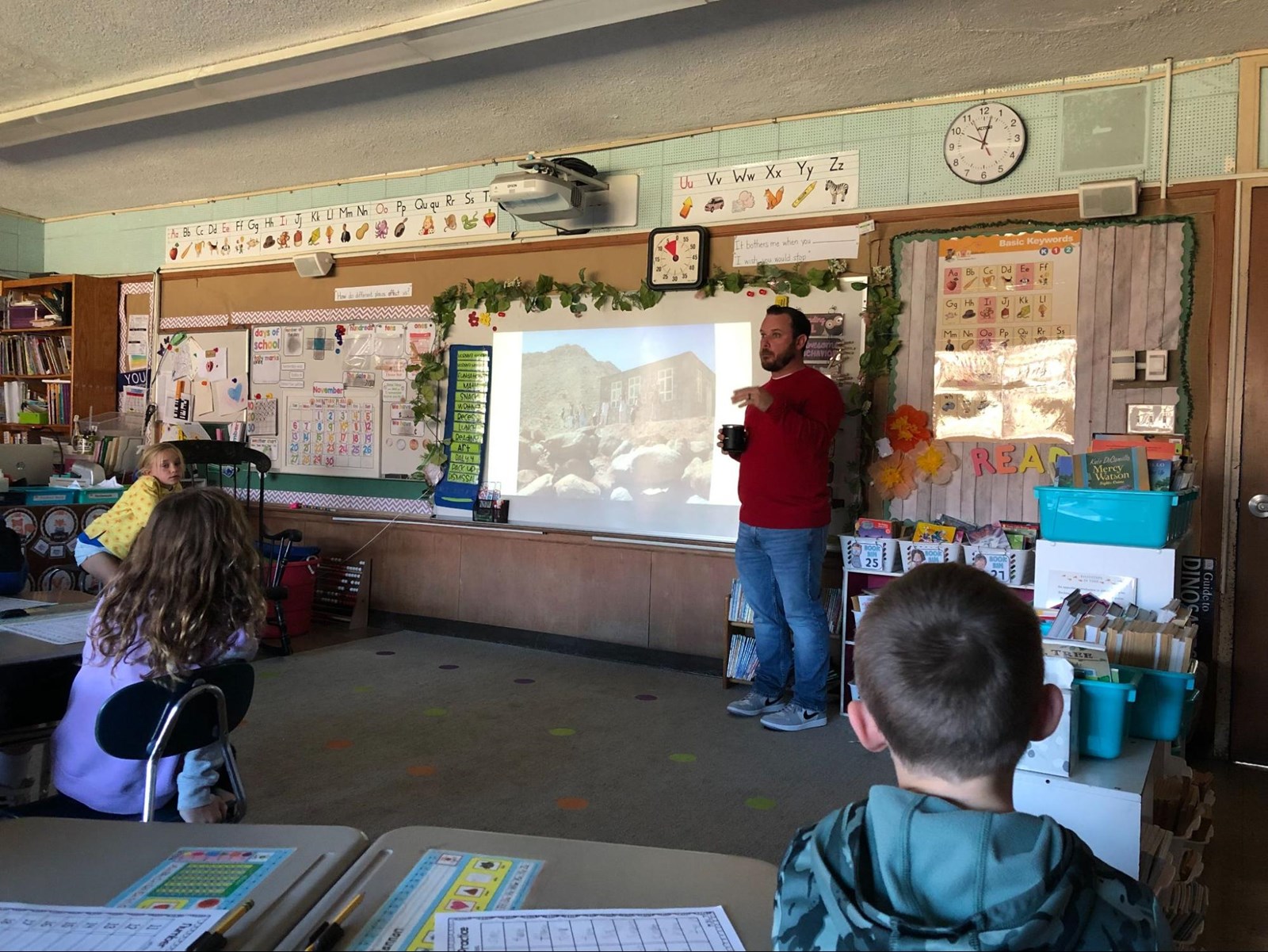 Caption: Veteran Colin Sheedy sharing his experiences serving in the military with 2nd graders.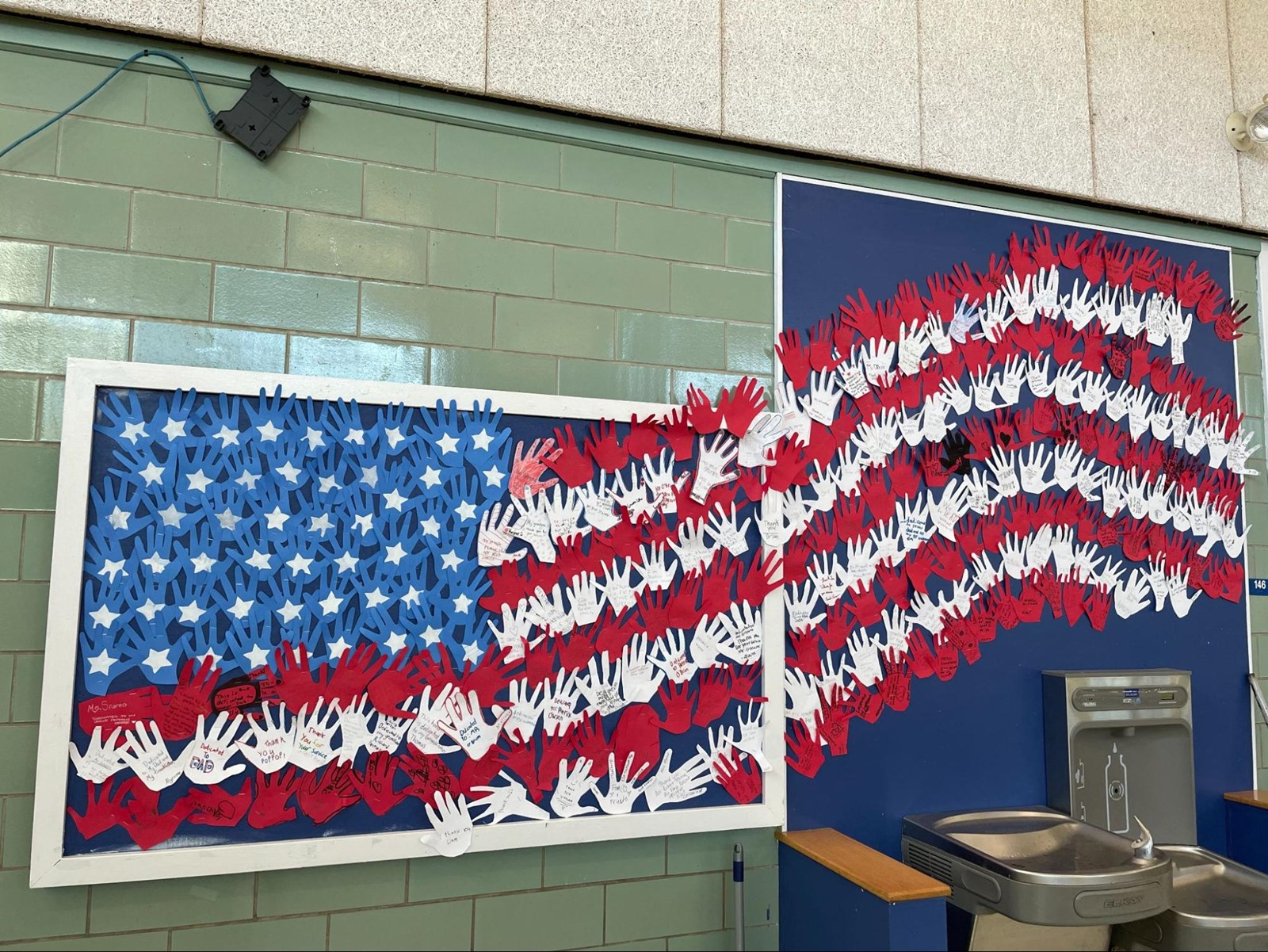 Caption: Flag created by the whole Wampatuck community with gratitude messages for our local Veterans.
ECC Open House 2023-2024 Scituate Public Schools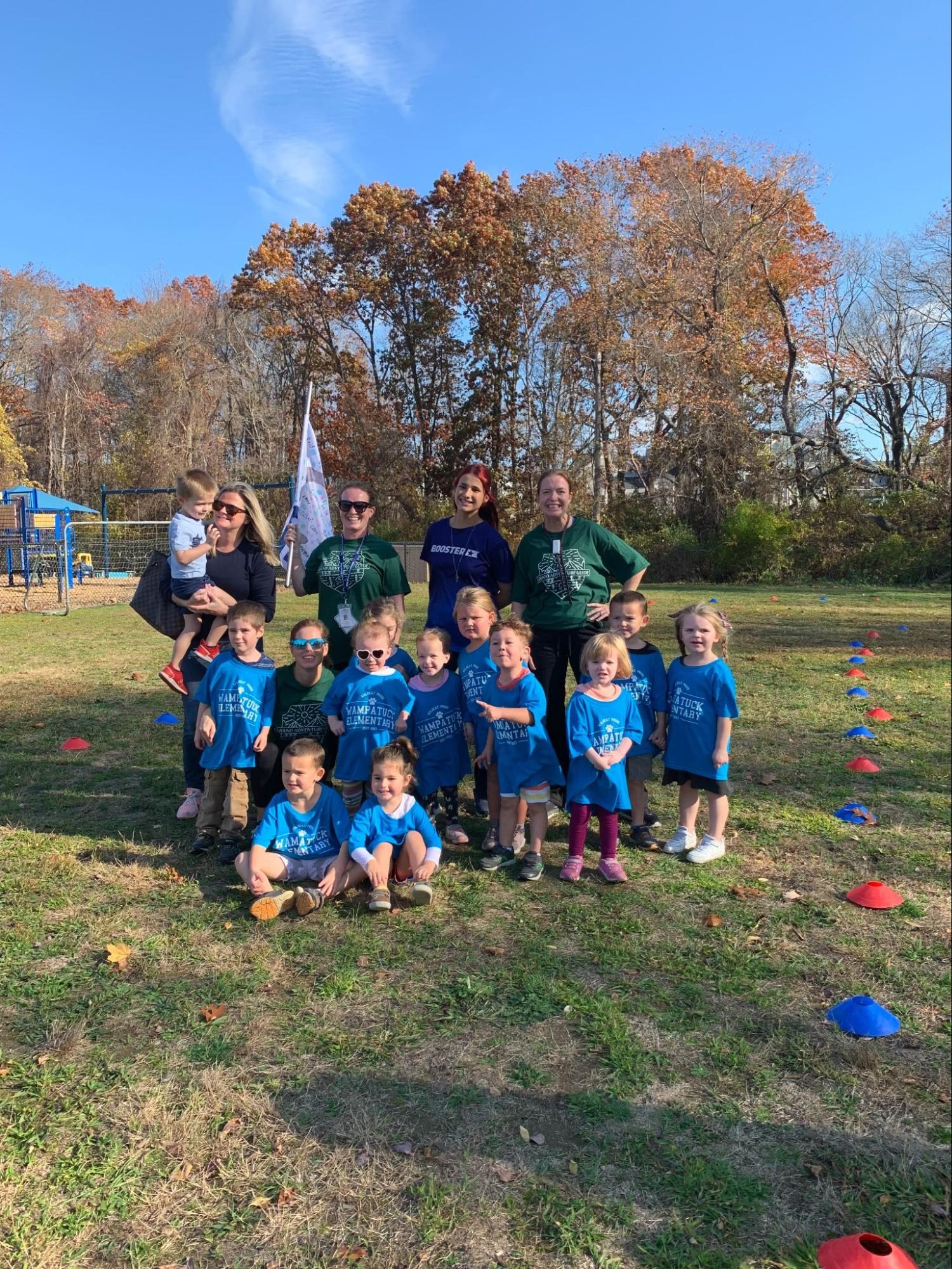 Caption: ECC students and staff participating in our Fun Run 2022.
We invite all Scituate prospective and current preschool families to come and learn about the Scituate Early Childhood Program. This is an opportunity to tour the classrooms, meet the teachers, and learn about the ECC curriculum.
When: Friday, December 16th
Time: 2:00-2:45 pm
Where: Wampatuck School Early Childhood Center 266 Tilden Road
Note: Children entering the Early Childhood Program must be 3 years of age prior to September 1, 2023.
Music Videos
Our musicians have been hard at work producing videos with Mr. Mundt. Enjoy the magic of music as you watch these amazing artists share their talents.
We Need Your Help
It takes the whole Wampatuck community to provide the highest quality education for all our children. The staff depends on the support of our families and caregivers and we appreciate you. A few things have come up that we need your help with.
Any changes in your child's regular transportation require a note to the teacher that morning. We are unable to interrupt teaching time to notify the student of changes unless it is an emergency. Do not rely on emails as the teacher may not have the opportunity to check them once the school day begins. If the teacher is absent, the substitute has no access to the information.
In the event of an emergency, please call the office prior to 3:00pm to ensure that the message gets to your child's teacher in a timely manner.
Cell phones should remain in backpacks throughout the whole day at school. Phones can be distracting and take away from learning.
Gizmo watches can be used for telling time purposes only during the school day. Please don't call or text your child when they are in class learning. If you need to send them a message you may call the office, we are happy to assist you.
In the morning and afternoon the bus loop is for buses only during the hours of 8:30-9:00 and 3:15-3:45. Please do not drop off/pick up or drive through during those times. Safety is a priority for us and we need to make sure the buses can safely load/unload our students.
COVID Tests
If you would like free COVID tests reach out to Peggy Duggan at pduggan@scit.org or your child's teacher. We have plenty of tests and we are happy to share.