Student Life
Wampatuck Wave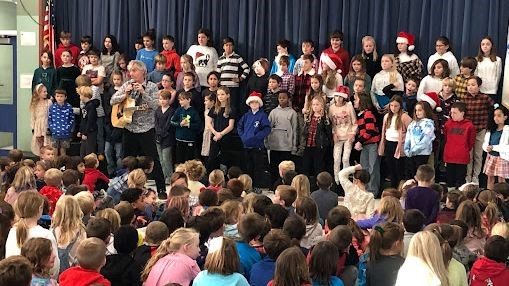 Wampatuck Wave
A Newsletter for Families and Caregivers
December 5, 2022
South Shore Ballet Nutcracker
Thank you to the Scituate Elementary School PTOs for bringing the South Shore Ballet Theater to each of our elementary schools on Tuesday, November 22 for a special performance of the Nutcracker for all students to enjoy.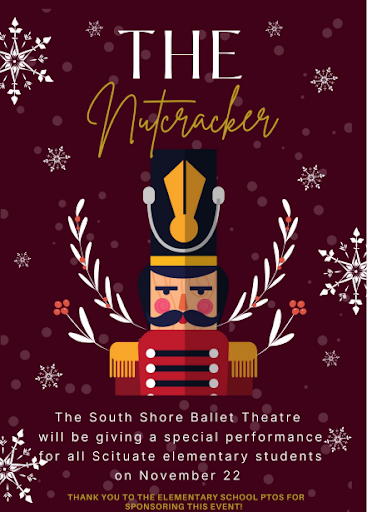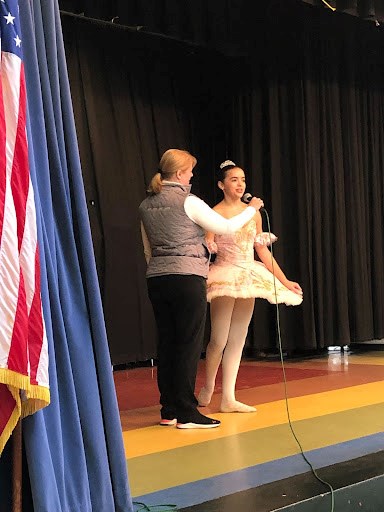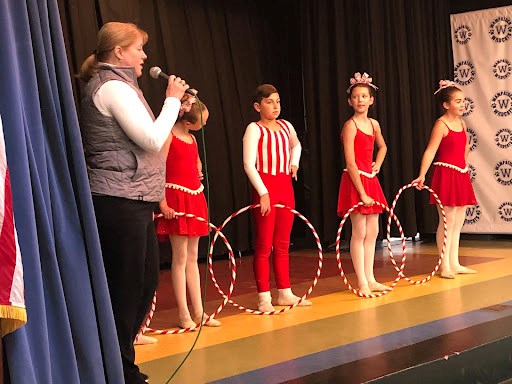 Caption: Mrs. Sheehan's kindergarten students wrote about the Nutcracker performance in their journals.
Winter Concert
Congratulations to our 5th grade band students and 4th/5th chorus students for an amazing performance! On Thursday December 1 they performed for the entire school at Wampatuck and for families at the Scituate High School Performing Arts Center. Suzie Dasilva directed the 5th grade band through three songs and Peter Mundt led both chorus groups singing a variety of songs. The final culminating performance came from the 4th and 5th graders together singing Technicolor. It was a wonderful evening filled with the talents of our aspiring musicians.
Caption: The 4th grade chorus sings for the Wampatuck students and staff.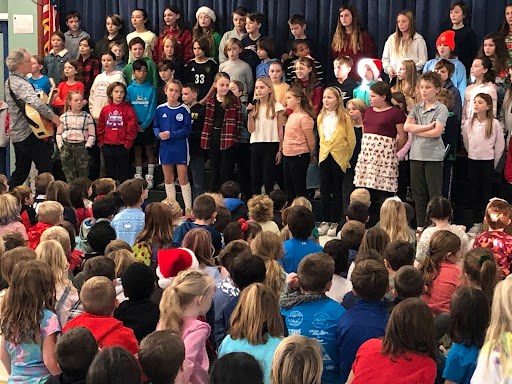 Caption: The 5th grade chorus sings for the Wampatuck students and staff.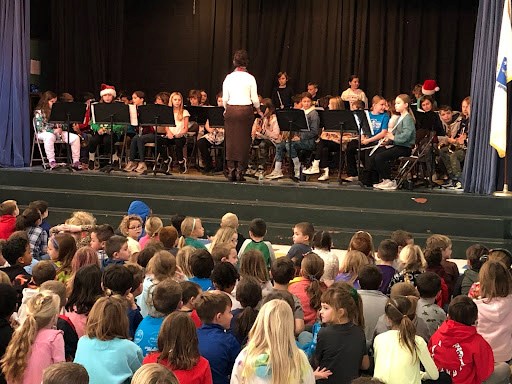 Caption: The 5th grade band performs for Wampatuck students and staff.
What is ST Math?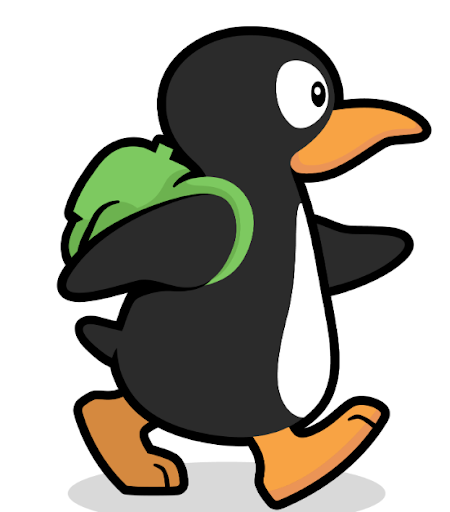 This year all four elementary schools in Scituate adopted ST Math as a supplemental resource for our growing mathematicians. ST Math is a PreK-8 visual instructional program that leverages the brain's innate spatial-temporal reasoning ability to solve mathematical problems.
ST Math's unique, patented approach provides students with equitable access to learning through challenging puzzles, non-routine problem solving, and formative feedback.
ST Math's approach - manipulating objects in space and time - is totally unique. The program starts by teaching the foundational concepts visually, then connects the ideas to the symbols, language, and robust discourse. Why does this approach work so well? Because with visual learning, students are better equipped to tackle unfamiliar math problems, recognize patterns, and build conceptual understanding. Without language barriers, the problem is accessible to all students, regardless of skill level or language background.
ST Math is mastery based, which means students must pass each level with a score of 100% (all puzzles correctly solved) before the next level in a sequence becomes available to them. Each student has their own personalized journey and takes as long as they need to achieve mastery. This ensures that students are building and demonstrating a strong conceptual foundation.
Each month the three classes that log the most time (minutes) on ST Math are given a stuffed JiJi (ST Math penguin mascot) to keep in their class. JiJi carries a backpack which is filled with a small prize for each student in the class. The November winners were Mrs. Burns, Mrs. Tobin, and Mrs English's classes.
Harvest Lunch
Last week students were treated to a Harvest Lunch! Garlic and potatoes were harvested from the Wampatuck garden and served during lunches on Thursday. Students were able to enjoy the fresh ingredients that they had a hand in planting and harvesting. Thank you to Holly Hill farm for supporting this effort.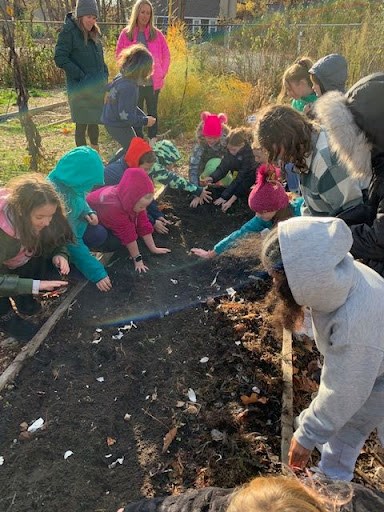 Caption: 4th graders planting garlic with farmer John from Holly Hill.
Caption: Mrs. English's class learns about garlic harvesting from farmer John.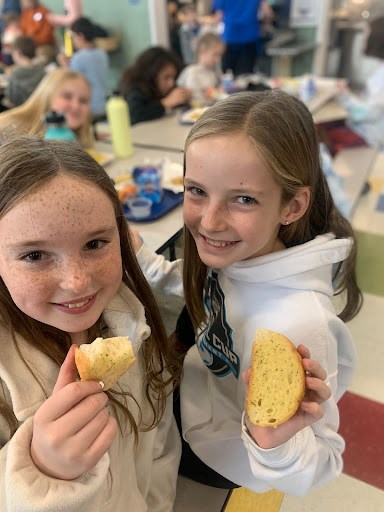 Caption: 4th graders enjoying garlic bread during the harvest lunch.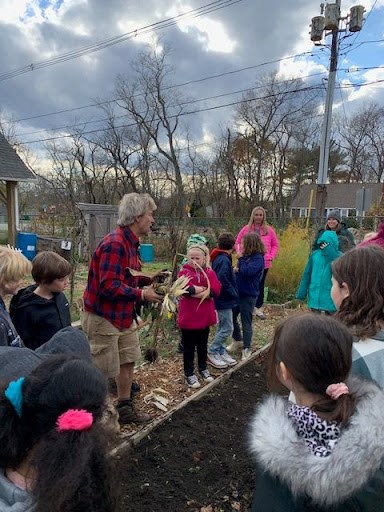 Caption: 4th graders harvesting garlic.
Love, Inclusion, and Trust (LIT) Team
Wampatuck's LIT team is in full swing. Students have been meeting every Monday morning to collaborate and plan opportunities for our school community to grow and become more inclusive. Last week members shared a Native American poem and the history of a dreamcatcher with all students during lunches. It was a great experience for our LIT team members to educate their peers.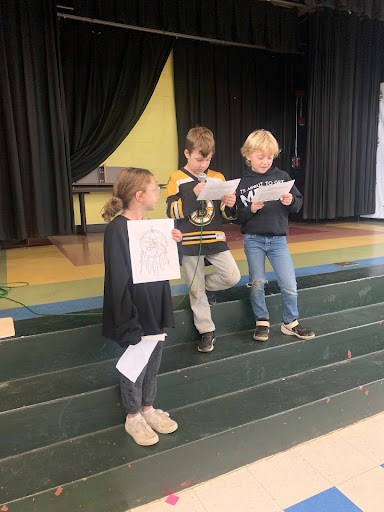 Caption: LIT members sharing the history of the dreamcatcher.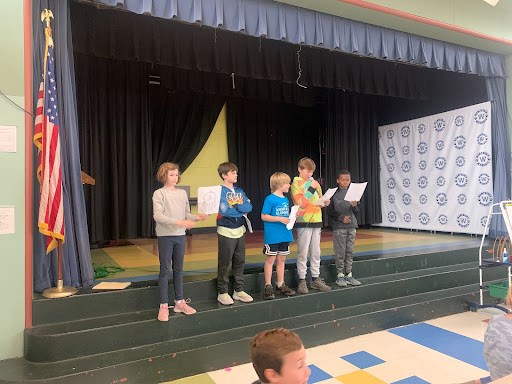 Caption: LIT members sharing the history of the dreamcatcher.
Music Video
Mrs. Sheehan's kindergarten class created this video with Mr. Mundt. Each child had an opportunity to sing a solo and to showcase their musical talents. Enjoy!
Report Cards
Term 1 report cards will be available to view in Aspen on Friday December 9, 2022. If you need help accessing Aspen, reach out to your child's teacher. Reminder: there are no "formal conferences" this year. All teachers/staff have office hours which can be used to meet and discuss your child's academic and social emotional growth.
Holiday/Winter Fair
Join us this Saturday December 10, 2022 from 10:00-1:00 for our annual Holiday/Winter Fair. Families will have the opportunity to purchase raffle tickets, shop for gifts, dance to holiday music, and enjoy the holidays with the Wampatuck community. To purchase tickets for the fair in advance, please go to the Wampatuck PTO website for details. Purchases made by 12/8 are eligible for a $5 coupon to be used for anything at the fair.
Holiday Support
The holiday season is upon us. We would like to share some great resources in Scituate.
Scituate Community Christmas is an organization that provides families with support during the holiday season. Please find more information on their website or phone. If you would like to make a donation, we ask that in lieu of sending gift cards to Wampatuck, donate directly to Community Christmas as this organization supports Wampatuck families.
The Scituate Food Pantry offers groceries, dairy, meat, and bread to Scituate families. They encourage residents in need to complete an application. The food pantry is located at 327 First Parish Rd (behind the old Gates) and can be reached at 781-545-5827.
Please reach out to Ms. Edgren or Miss Carr if you or someone you know may need support this holiday season or throughout the year. We are always here to help!