Wampatuck Wave
Happy New Year 2023
Happy New Year to all our Wampatuck families and friends. This is the perfect time to reset and settle in for terms 2 and 3 of the academic year. We have a lot of learning to do in the next few weeks and months. The best way for students to learn is to be present in school everyday. Sometimes that can be tricky given the amount of sickness that spreads during the winter months. Thank you for reviewing the health protocols Mrs. Bennett has provided in this newsletter and for supporting your child(ren) in their educational journey. As always if you have any questions or concerns please reach out to a staff member, we are happy to help.
Mrs. Riordan, Principal
Read For People In Need
The students and staff at Wampatuck had the opportunity to support those who are less fortunate and to make a difference in our community. They combined their love of reading with their desire to help others by participating in Read For People in Need. All children read up to 60 minutes on Monday December 19, 2022 and collected pledges either in a flat donation or a pledge per reading minutes. I am proud to report we collected just over $2000 dollars that was given to the Patriot Ledger Lend a Hand fundraiser. Thank you to all the families who supported this wonderful cause.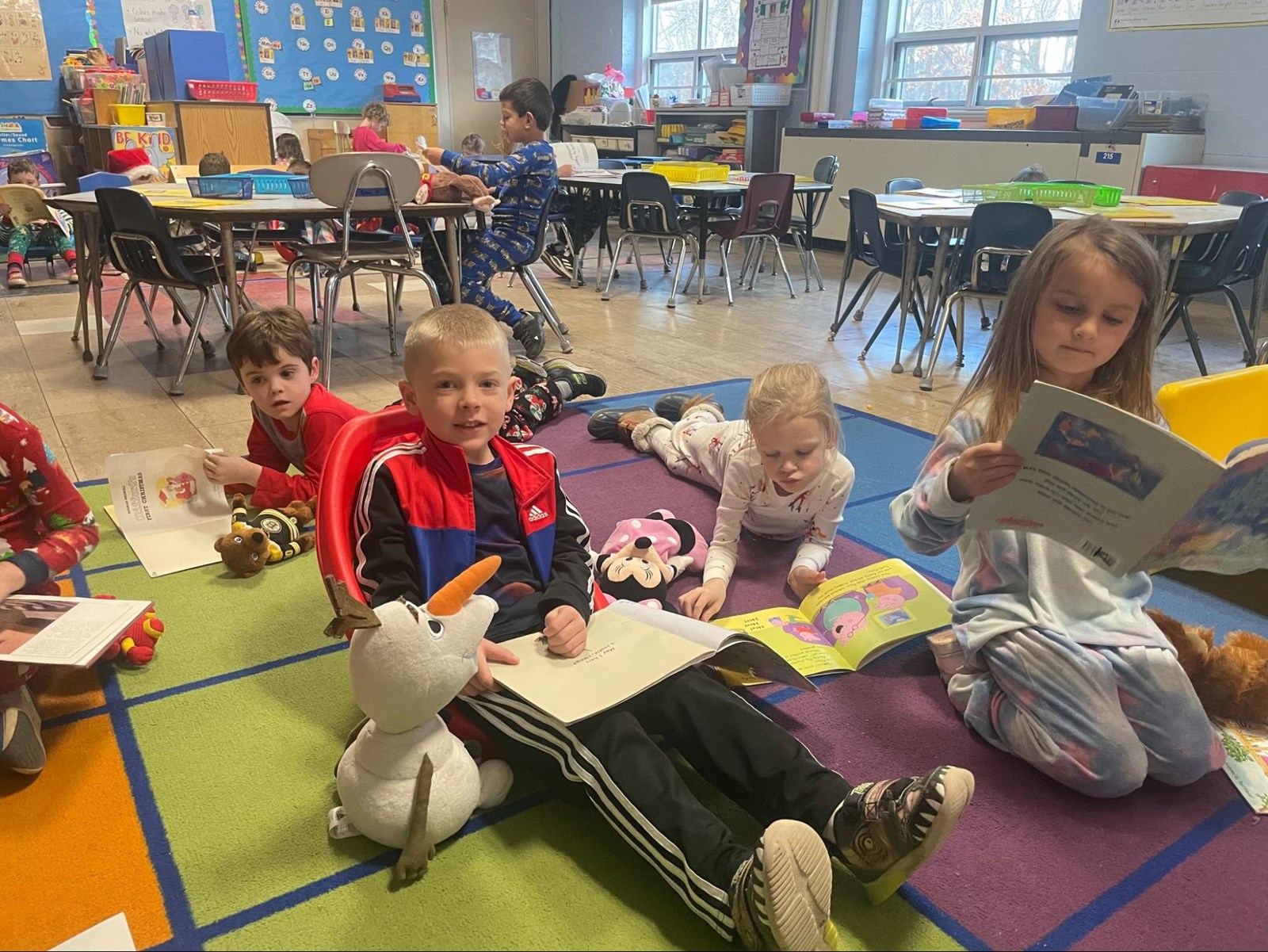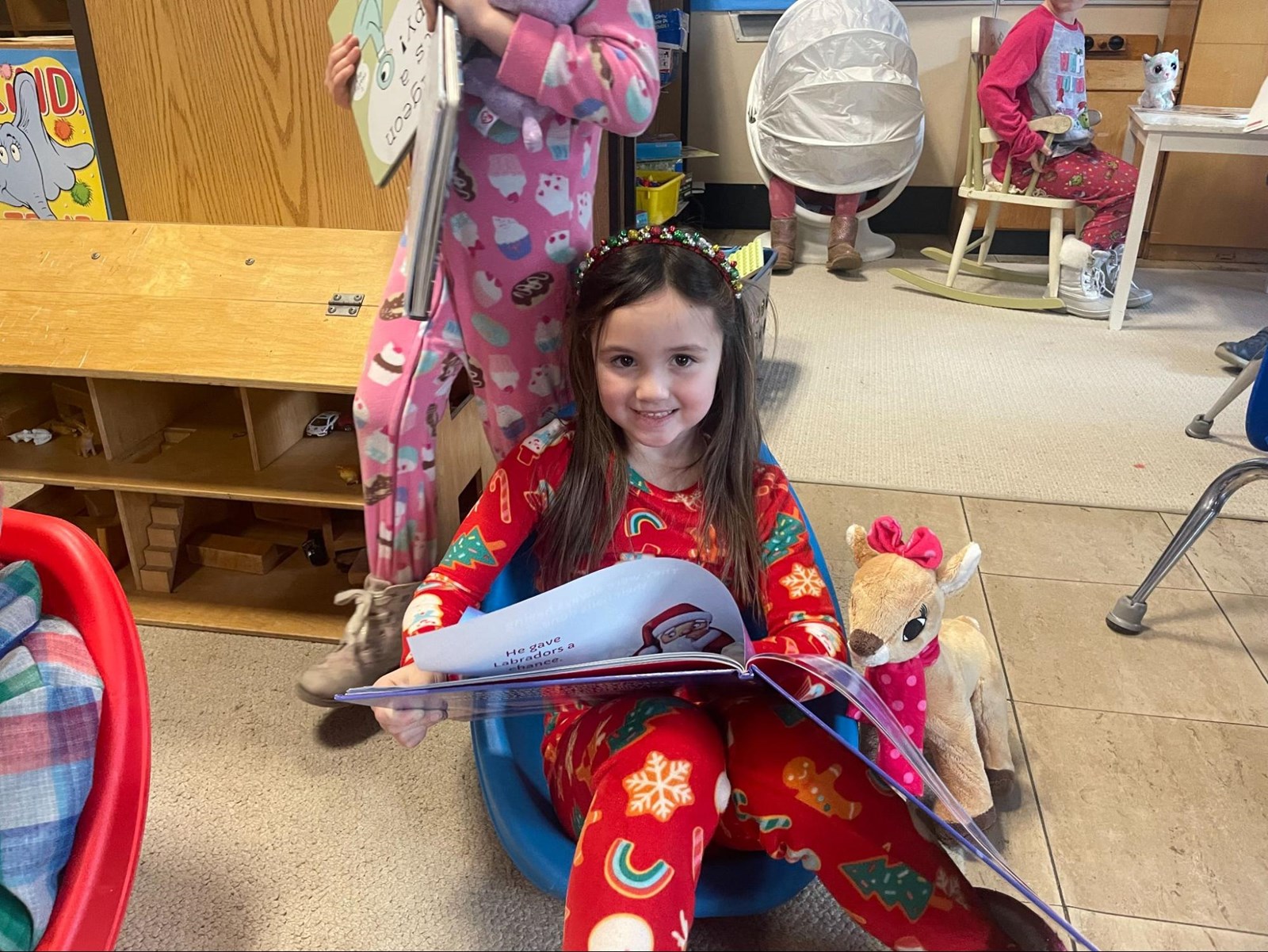 Caption: Kindergarten students participating in Read For People in Need.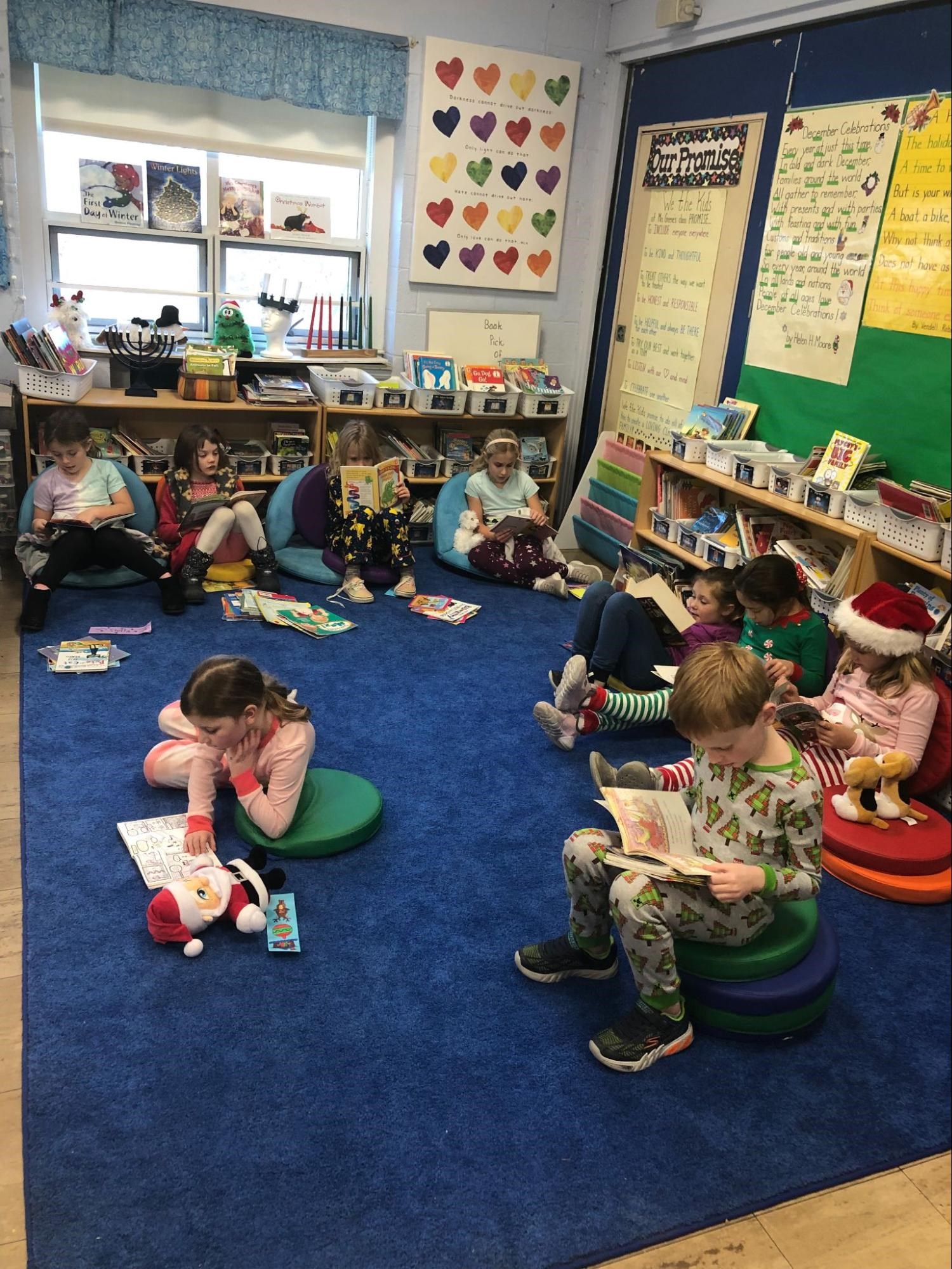 Caption: First grade students reading for the Patriot Ledger Lend a Hand fundraiser.
Car Drop Off and Dismissal
With the weather getting colder we have more and more parents/caregivers dropping off and picking up students in vehicles. In an effort to keep all our students safe, please do not let your child out of the car while on Tilden Road. All children are welcome to leave their cars once they are safely in the gym parking lot. Thank you for your cooperation.
A Message from Nurse Bennett
Health Records:
Please be sure that your child's health/immunization record is up to date by sending Nurse Bennett the most recent copy of your child's physical exam.
All students in kindergarten and 3rd grade are required to provide this documentation.
Kindergarten families, if your child has had a more recent physical exam since registration please send in the updated health form.
When to Keep Your Student Home from School with Illness
Sometimes it can be difficult for caregivers to decide whether to send children to school when they wake up with symptoms of an illness or complaints that they do not feel well. During the COVID-19 pandemic and cold/flu/allergy season, the decision-making process has become more complicated. Here is a general guideline to follow for keeping your child home for a day to rest or to arrange for an appointment with your health care provider.
The following are situations that warrant watching, keeping your student home, and/or calling your health care provider:
Vomiting and diarrhea
A fever 100 degrees F or higher should not attend school and should not return until they have been fever free for 24 hours without the use of fever-reducing medication
Heavy cold symptoms such as a deep uncontrollable cough or significant lack of energy
Severe sore throat with or without a fever
Honey-crusted sores around the nose or mouth; an unidentified rash OR a significant rash accompanied by other symptoms of illness such as fever
Red, runny eyes that distract the child from learning
A large amount of discolored nasal discharge, especially if accompanied by facial pain, fever, or headache
Severe ear pain or drainage from the ear
Headache if accompanied by fever
Any condition that you think may be serious or contagious to others.
Please keep your child home for 24 hours after a fever, vomiting, or diarrheal illness, and/or after contagious illnesses such as strep throat to avoid infecting others.
COVID-19 Guidance:
Guidance for children and staff in certain settings
Wampatuck Absentee Email:
If your student is going to be absent or late to school for any reason, email us at wampabsentee@scit.org.
Internet Safety Presentation for Parents
The United States Attorney's Office is hosting a virtual Internet safety presentation entitled "Keeping Kids Safe and Secure Online: A Project Safe Childhood Presentation for Parents." This is:
A virtual presentation that will bring awareness to the dangers of the internet
Free! On Wednesday, January 18th, 6:30-7:30pm
Registration is required. For more information, please see the attached flyer for more information.
Dates to Remember
1/16 Martin Luther King, Jr. Day - School Closed
1/26 Early Release - Dismissal at 12:35pm