Student Life
The Wampatuck Wave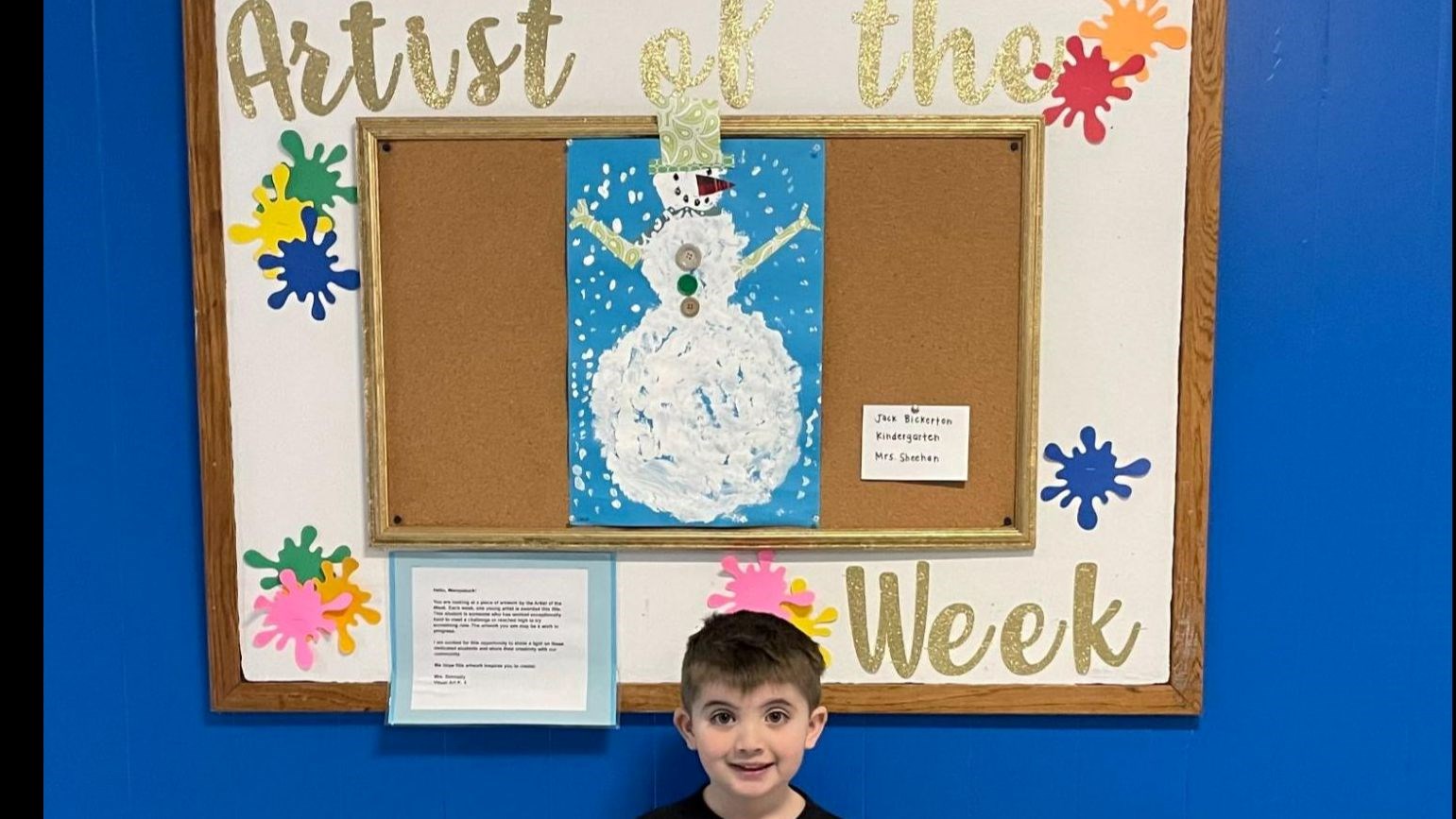 A Newsletter for Families and Caregivers
Martin Luther King Celebration
A sailor shoutout to the six Wampatuck students who participated in the district wide MLK celebration on Monday January 16, 2023, at the Performing Arts Center. Siena Orlandella, Claire Bersson, Lena Hayes, Will Street, Sawyer Ebert, and Grant Butterworth. Thank you for representing the Wampatuck Love, Inclusion, and Trust team! Learn more about The 2nd Annual SPS Reverend Doctor Martin Luther King Jr. Memorial.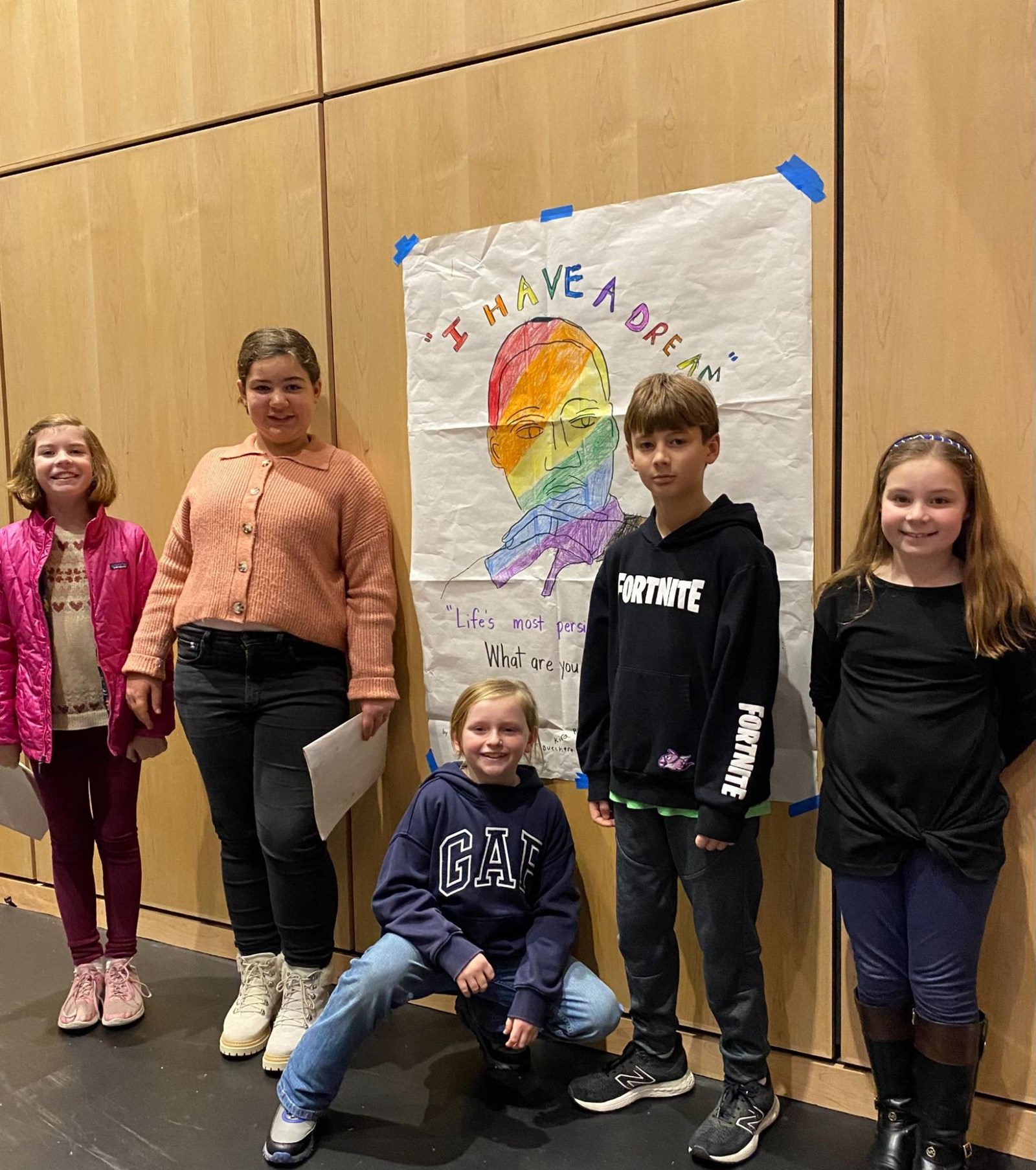 Wampatuck LIT team members at the MLK celebration.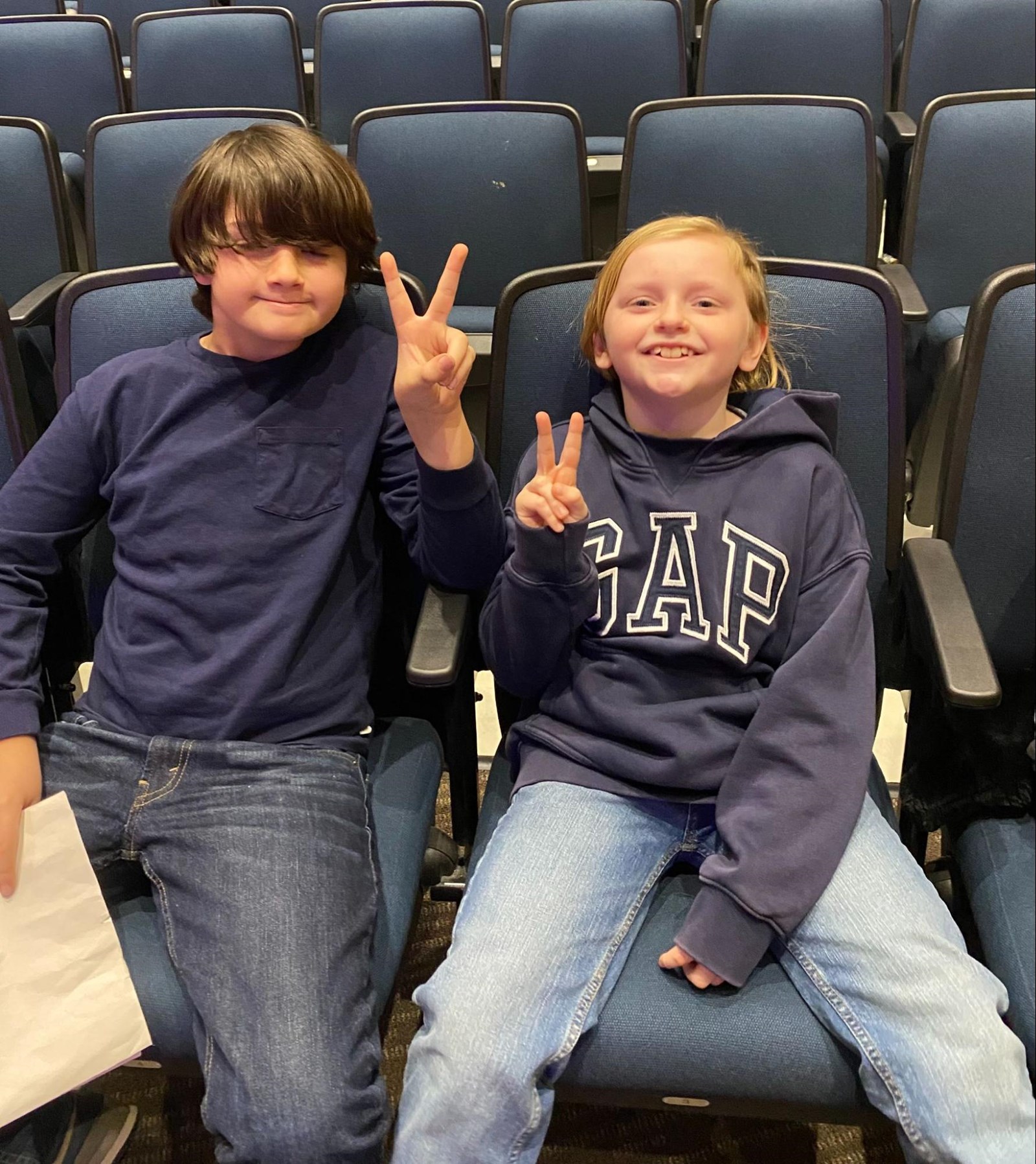 Grant and Sawyer waiting for their turn at the MLK celebration.tion
Claire and Lena at the MLK celebration.
Smartwatches In School
If your student has a smartwatch, please be sure that you discuss the following to ensure that your child can fully engage in school activities:
use watches in school for telling time (not texting, calls, etc)
ensure that you respect privacy by not recording other
Celebrate With Books
The Wampatuck PTO sponsors our Celebrate with a Book program as a way to get new books for our library. Caregivers and families are invited to purchase a book through the PTO which is then donated to the library in honor of a birthday or a celebration. A nameplate is placed in the book with the students/family name and a picture is taken with the student holding the book. Pictures are displayed on the library windows and the book is available for circulation. This year we have had eleven families donate books in their child's name. They are: Tessa Leahy, J.P. Quigley, Paige Murphy, Parker Berthiaume, Emery Donovan, Lennon Blythe, Keegan Brighton, Colin Murphy, Charlotte Nangle, and Kyle Turcotte. Thank you to these families for supporting the Wampatuck library.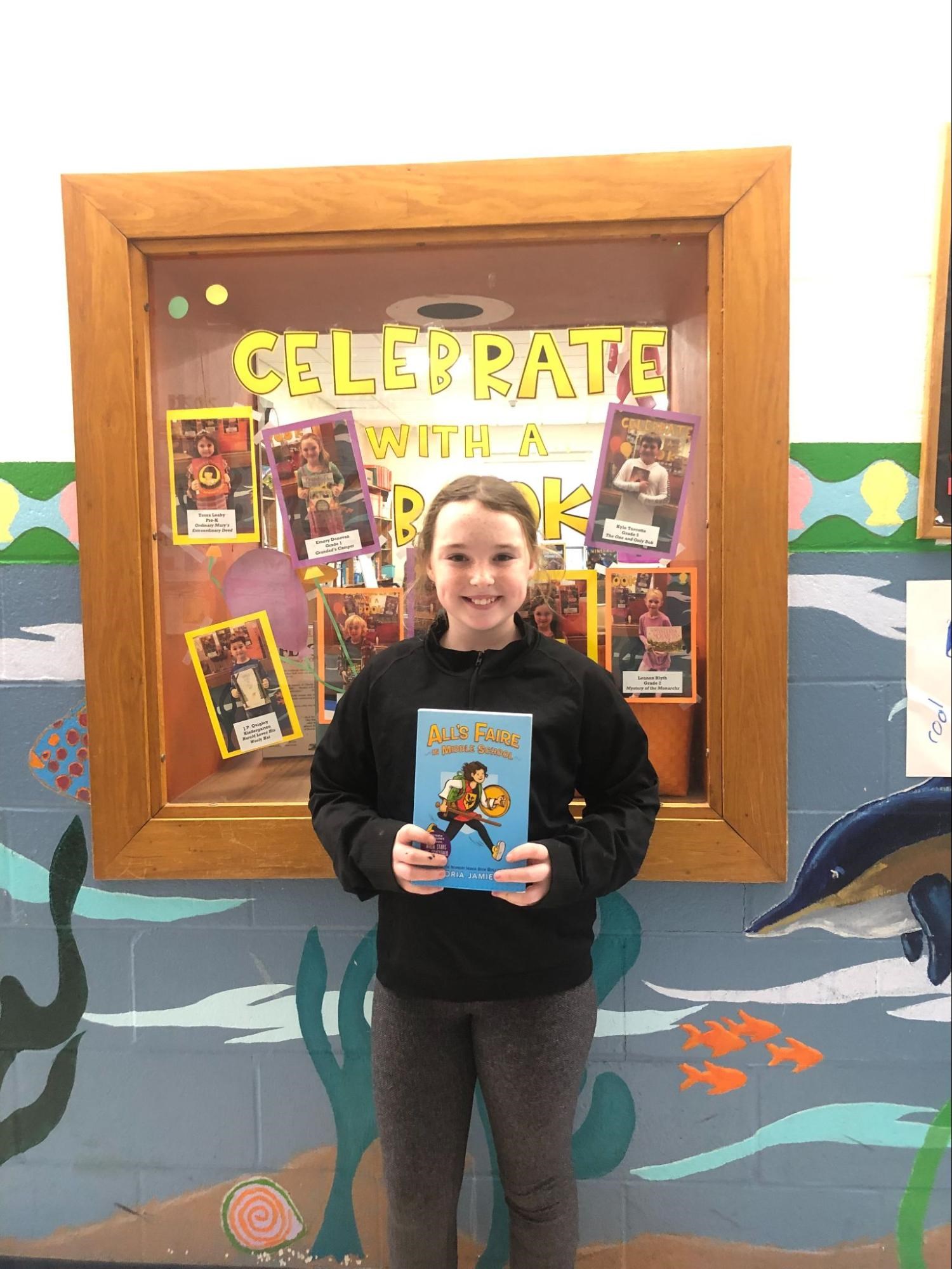 Charlotte Nangle with the book she donated to the library.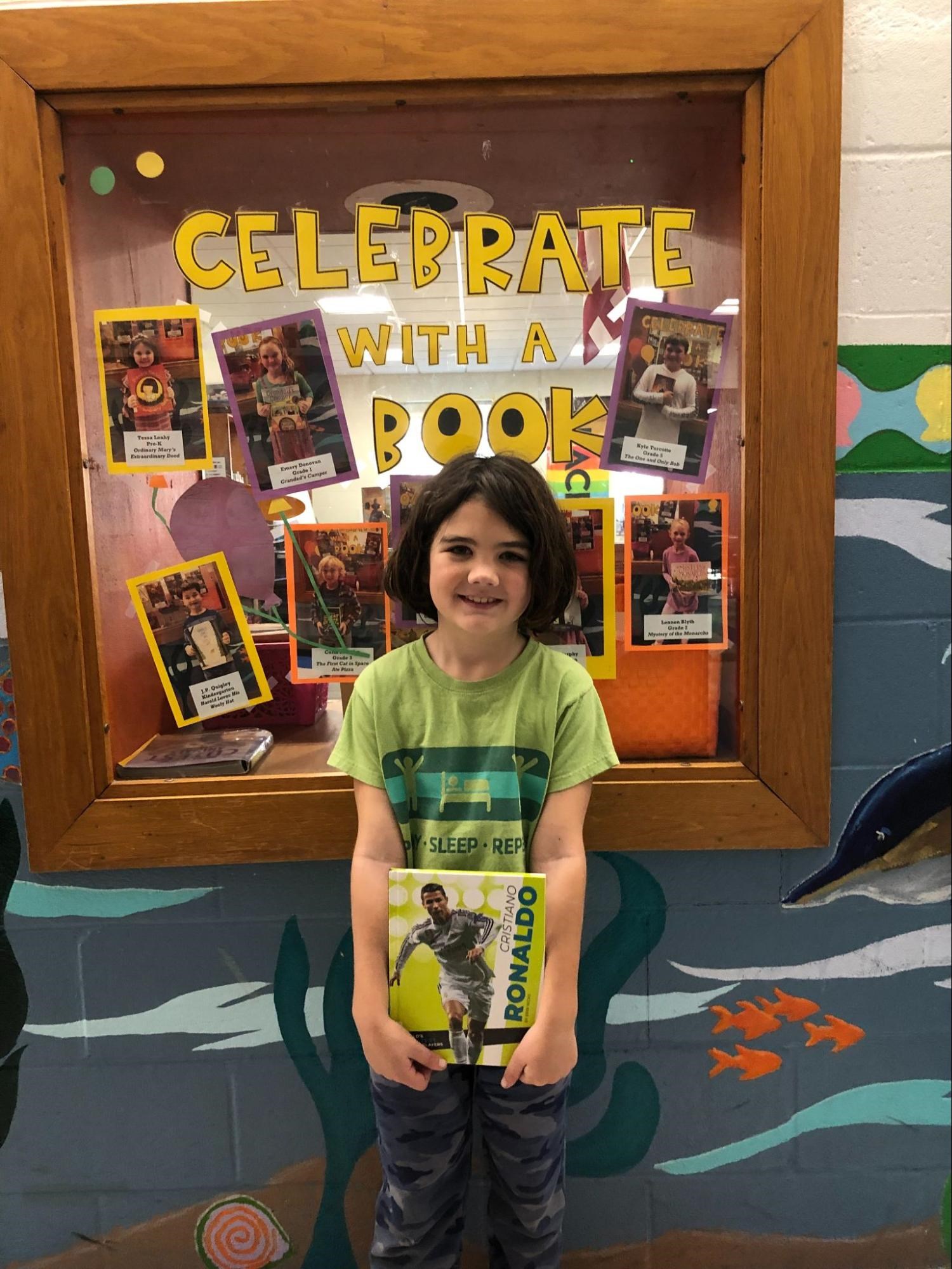 Keegan Brighton with the book he donated to the library.
Mark Your Calendars!
1/20 PTO Movie Night - 5pm. Please go to Wampatuck PTO Events for details
1/26 Early Release - Dismissal 12:35pm. AM and Full Day ECC dismissal at 11:40. No PM ECC classes.
2/3 PTO Meeting 2:00pm Media Center
2/7 Kindergarten Information Meeting 6:00-7:00pm at PAC Center for all families of 2023-2024 Kindergarten eligible students. See attached. In the event of inclement weather, the meeting will be held virtually on 2/8.
2/9 Early Release - Dismissal 12:35pm. AM and Full Day ECC dismissal at 11:40. No PM ECC classes.
2/19 Provident Bruins Group Outing. Please go to Wampatuck PTO Events for details
2/20-24 Winter Recess Students and staff return on Monday 2/27.
Ice Cream
Ice cream Fridays are coming back to Wampatuck! This treat was suspended during COVID but two 4th grade students, Sadie Shepard and Carrie Commerford, have spearheaded a campaign to bring back ice cream. The two girls wrote and delivered a persuasive letter to Mrs. Riordan along with a petition signed by forty eight students/staff in support of having ice cream available on Fridays. Carrie and Sadie met with Mrs. Riordan and discussed the proposal. Mrs. Riordan then met with Rose Gratta, Kitchen Manager, and a plan was drafted.
Ice cream will be served on Fridays starting February 3, 2023.
Ice cream will cost $1.00.
Students can pay with money from their account (preferred) or with cash.
Thank you to Carrie and Sadie for being the voice of Wampatuck and advocating for Ice Cream Fridays!
Scituate Friends of Music Fundraiser
The Scituate Friends of Music will be hosting an Open Mic Fundraiser at the end of January. Mr. Mundt will be hosting this event at The Oro Restaurant on Sunday, January 29th from 4:30-7:30 pm. We are hoping for participation from elementary, middle and high school students. Students can sign up using the Sign Up Genius link in this newsletter. Students might play a short piece on an instrument or sing a song! Mr. Mundt is available to accompany any student on guitar if they would like to sing a song that they have learned in school (like the Wednesday Open Mics at The Voyage). Please reach out with any questions. Thanks for your support.
Friends of Scituate Music-Open Mike Sign Up
Mental Health Resource
There has been a great deal of information highlighting the rise in mental health concerns with students, families as well as caregivers. Massachusetts has a program to provide assistance, The Behavioral Health Help Line (BHHL).
The Behavioral Health HelpLine (BHHL) connects individuals and families to the full range of treatment services for mental health and substance use offered in Massachusetts. The BHHL can help with any mental health or substance use concern. Even if you're not quite sure what the problem is or what kind of help you need, the BHHL staff will listen and connect you with care for yourself or a loved one. Please find more information by following the link below.
Massachusetts Behavioral Health Help LIne
As always if you have any questions or concerns school personnel are available as well. Feel free to contact Caroline Carr, School Adjustment Counselor or School Psychologist, Deb Edgren.
Artist of the Week
Congratulations to Jack Bickerton for being named the Artist of the Week. A true aspiring artist!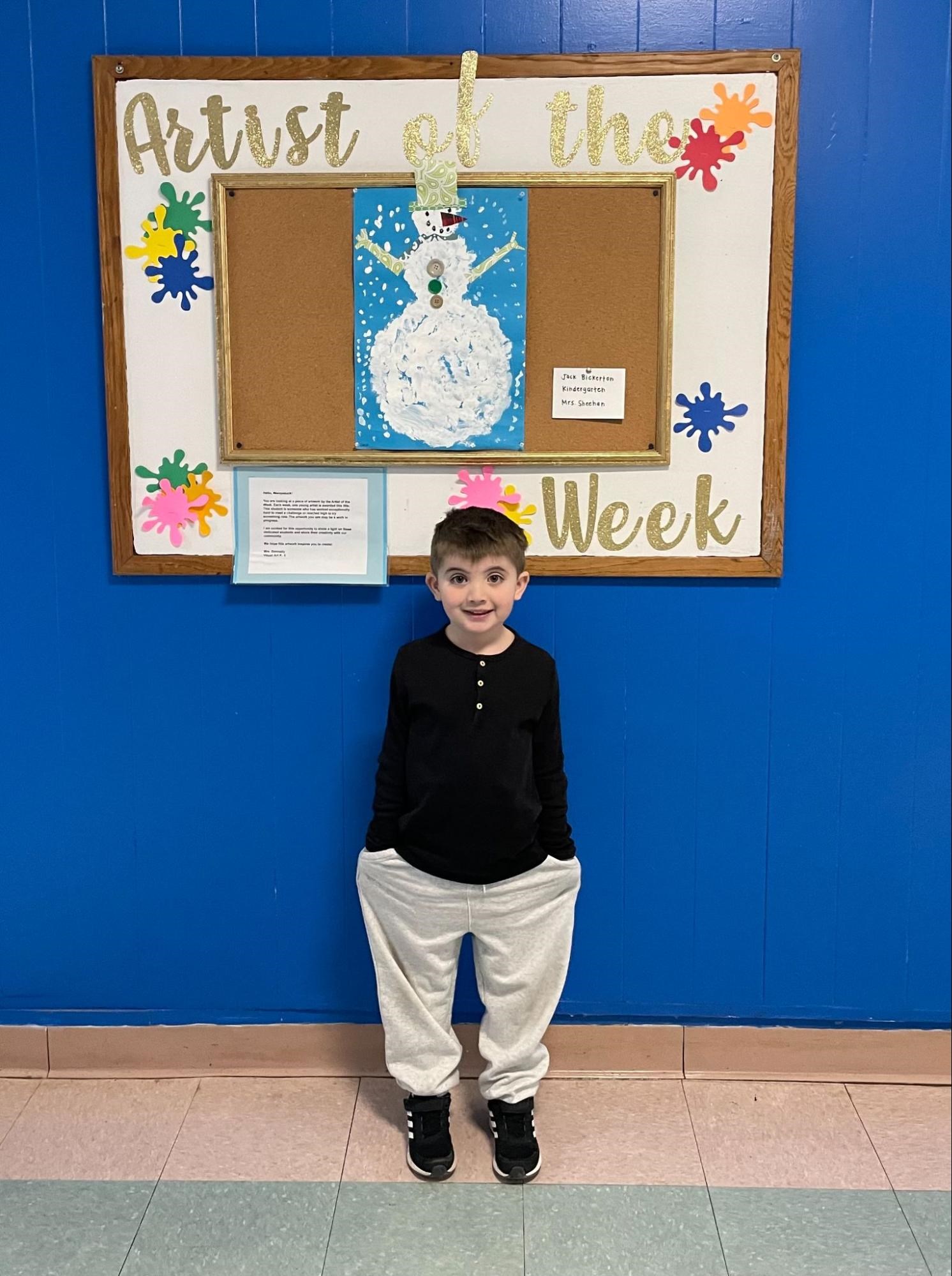 Jack Bickerton in front of his artwork.
2023-2024 Kindergarten Information Night
All families with children turning 5 years old before September 1, 2023, are invited to join us for a Kindergarten Information Night.
Tuesday February 7, 2023
6:00-7:00
Scituate High School Performing Arts Center