Student Life
Hatherly School Celebrates Read Across America Day
Justin Bacon, Dr. Seuss, and Liam Kelly, Cat in the Hat, ran a comic drawing competition
Students gathered today to celebrate Read Across America. During the celebration Mrs. Walsh read the school her favorite book. Today was Mrs. Walsh's last day as the Hatherly School librarian. In addition to our assembly, students in grade one visited the kindergarten classrooms. While they were there, the first graders were paired up with a kindergartener and read them their original writing. The fun didn't stop there. Justin Bacon and Liam Kelley ran a comic drawing contest for the school and dressed as Dr. Seuss and the Cat in the Hat to announce the winners.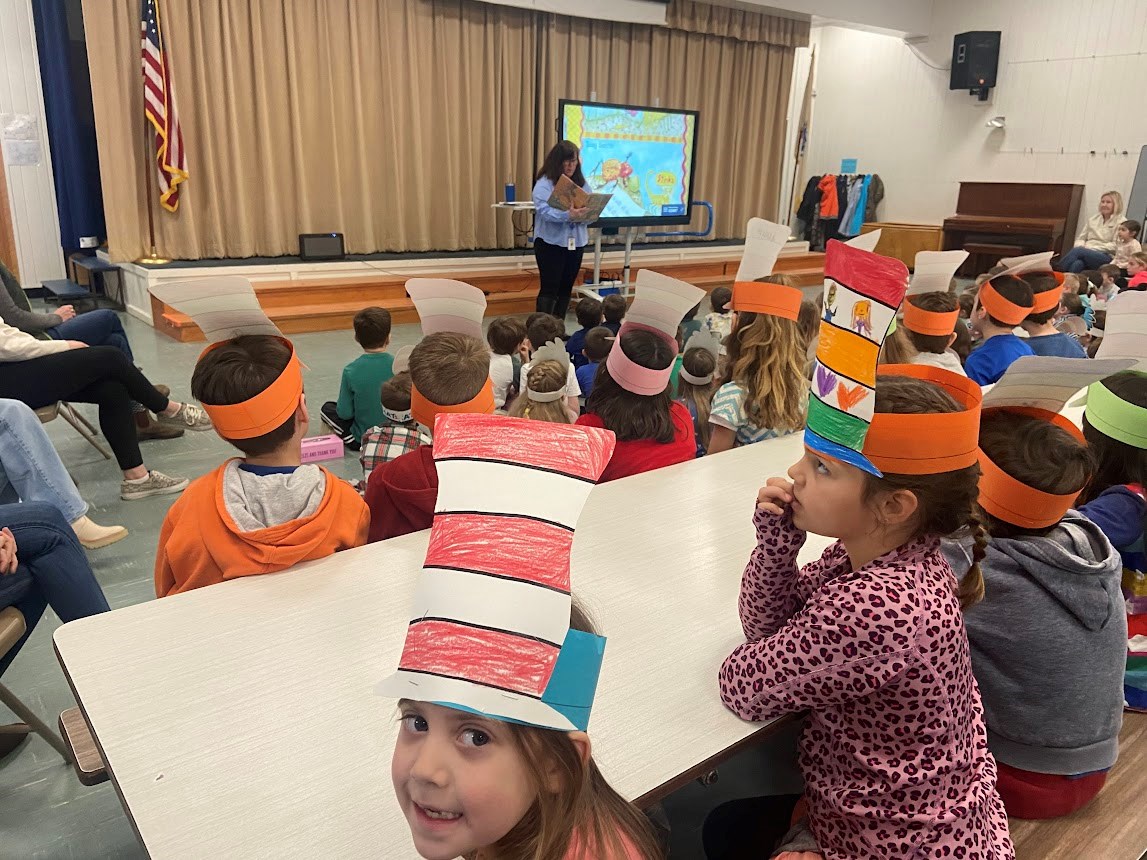 Mrs. Levine's students listened to a story read by Mrs. Walsh.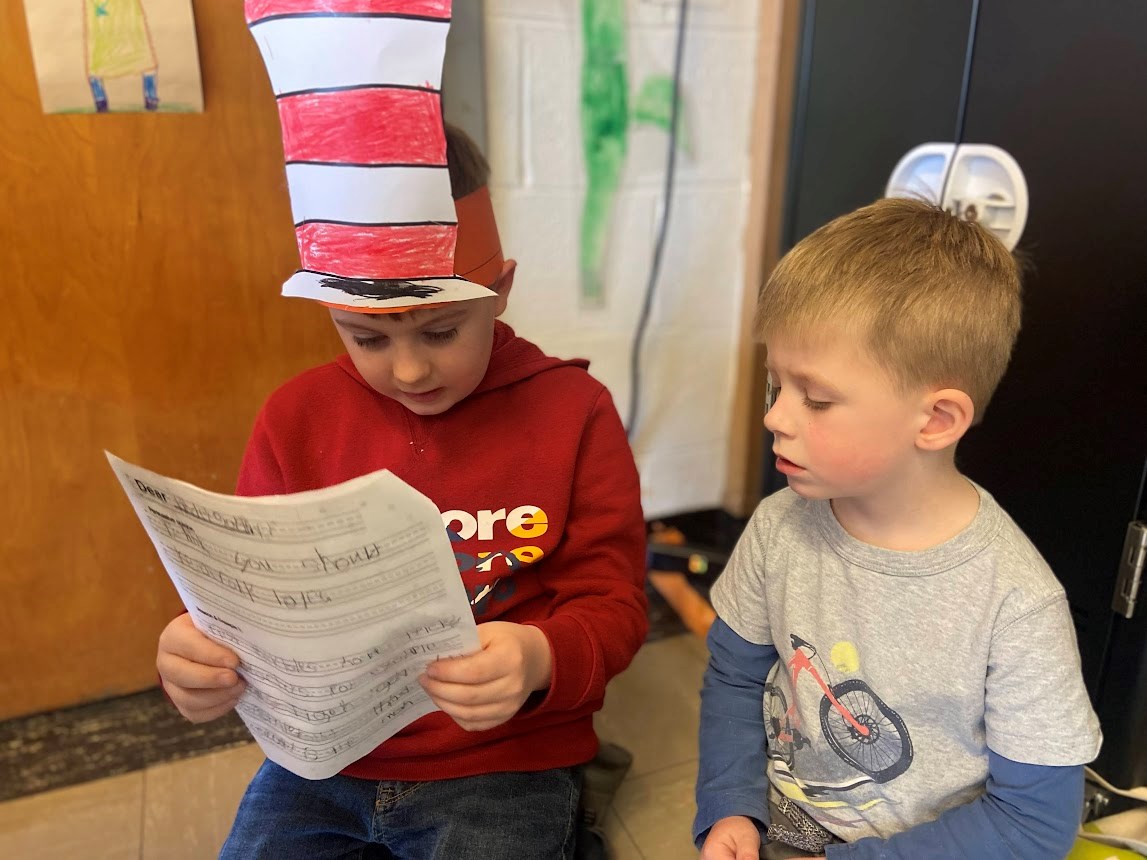 Ben Peacock read his book to Connor Nash.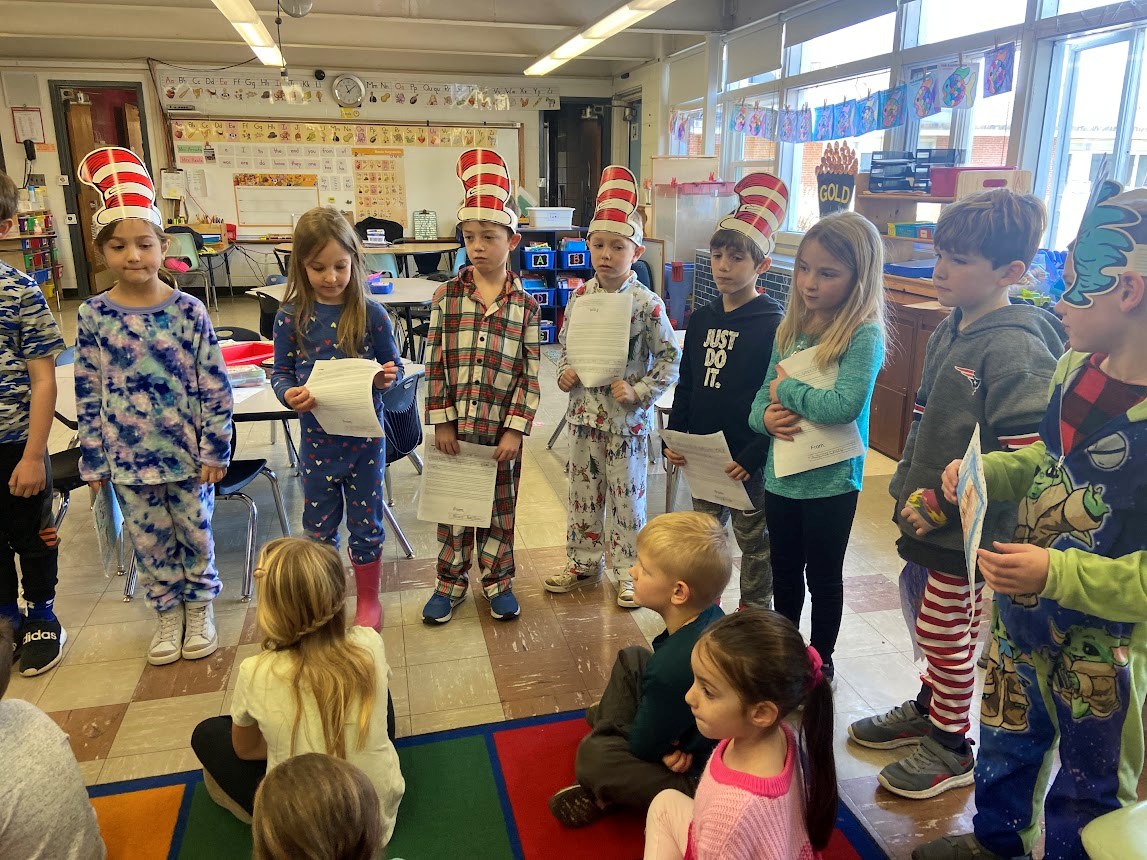 Mrs. Henry's class visited Mrs. Arruda's class today.