Our Community
Hatherly Happenings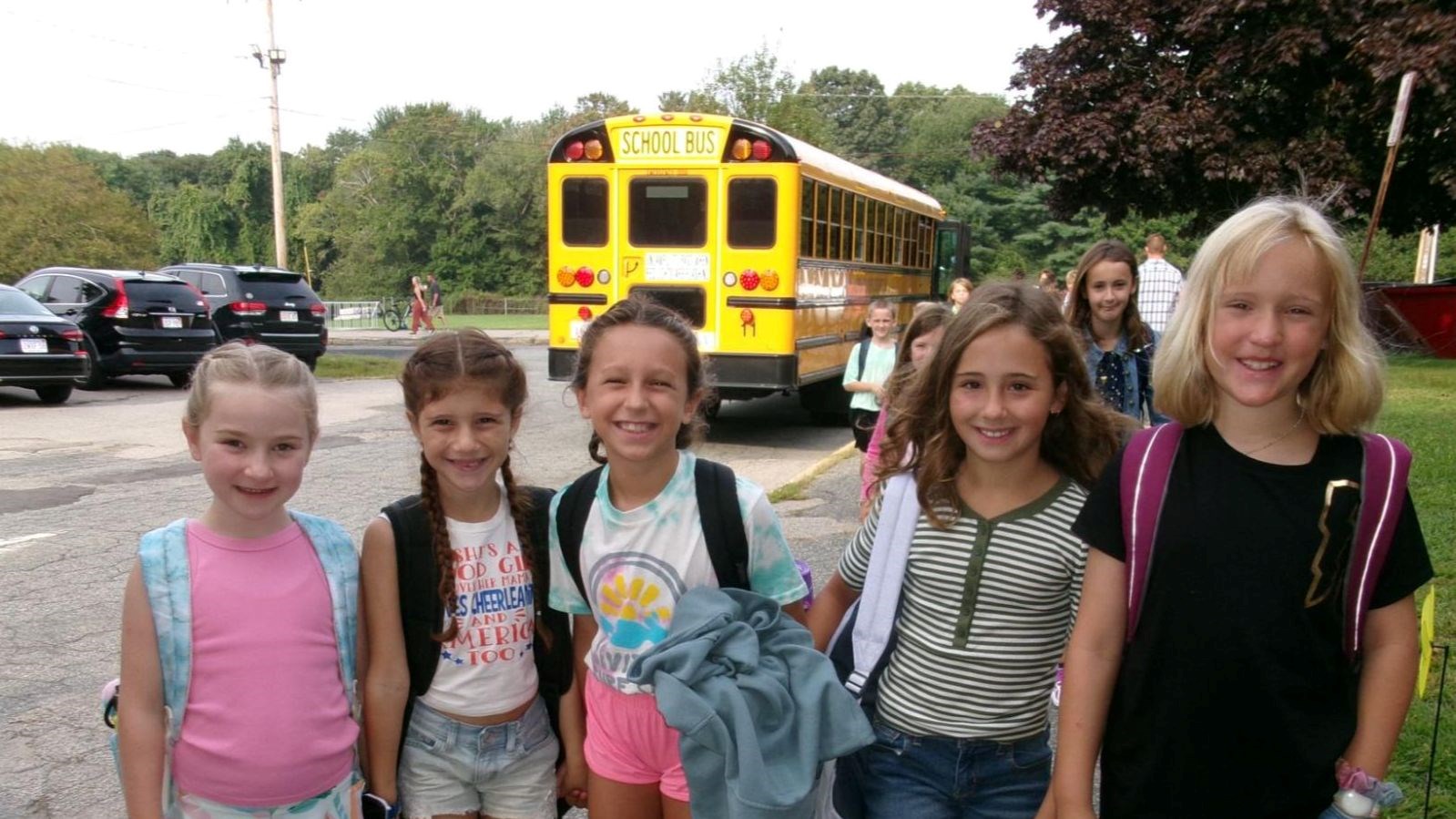 Hatherly staff welcomed back our students on a beautiful Tuesday morning. The students were all smiles as they met old friends and got ready to make new ones. Hatherly teachers spent the morning getting to know their new students and building strong classroom communities.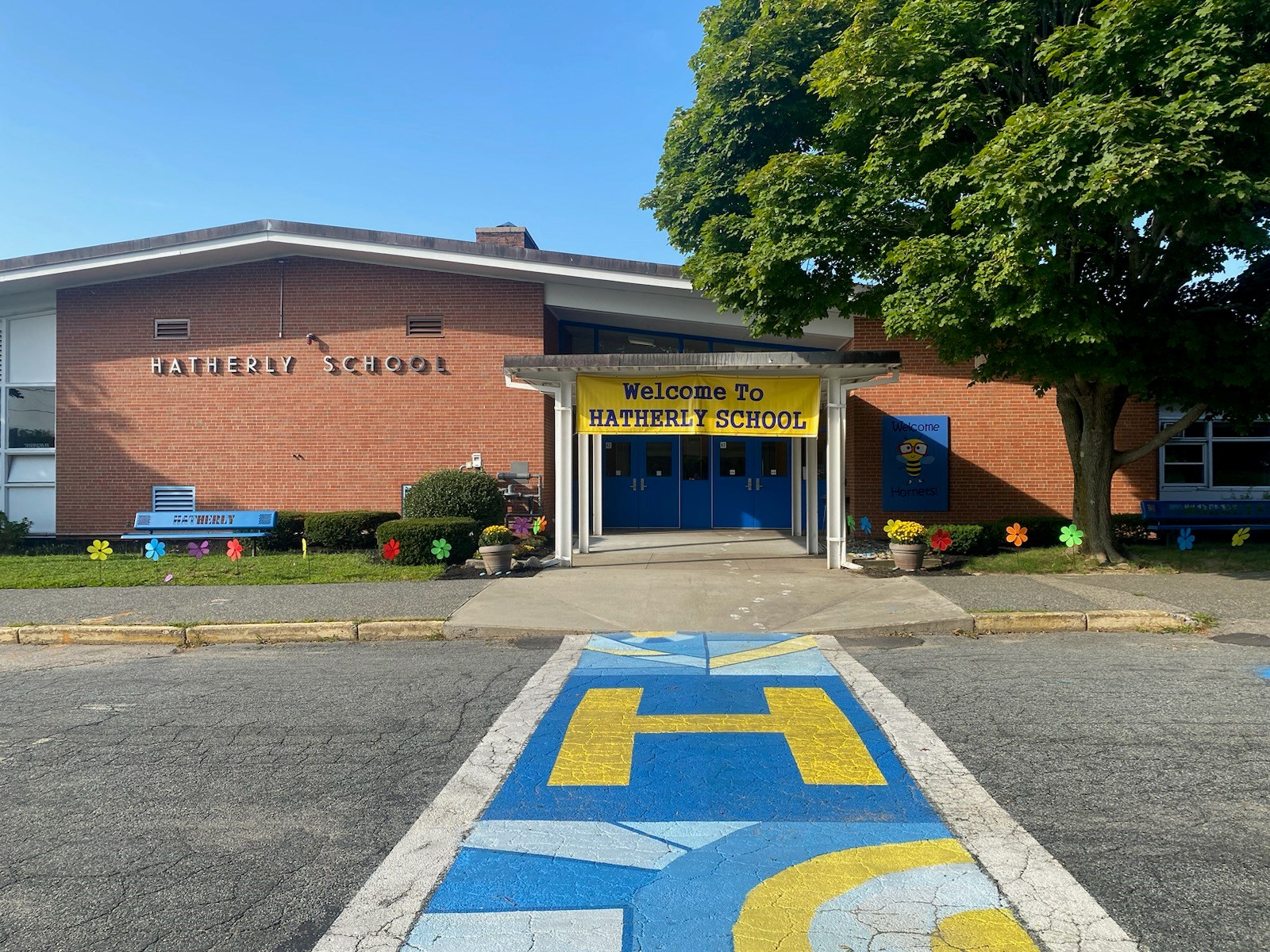 The outside of the school looked absolutely amazing thanks to the efforts of our fabulous PTO. Last week, volunteers from the PTO worked tirelessly to spread mulch outside to beautify our school. Big Shout Out to the PTO!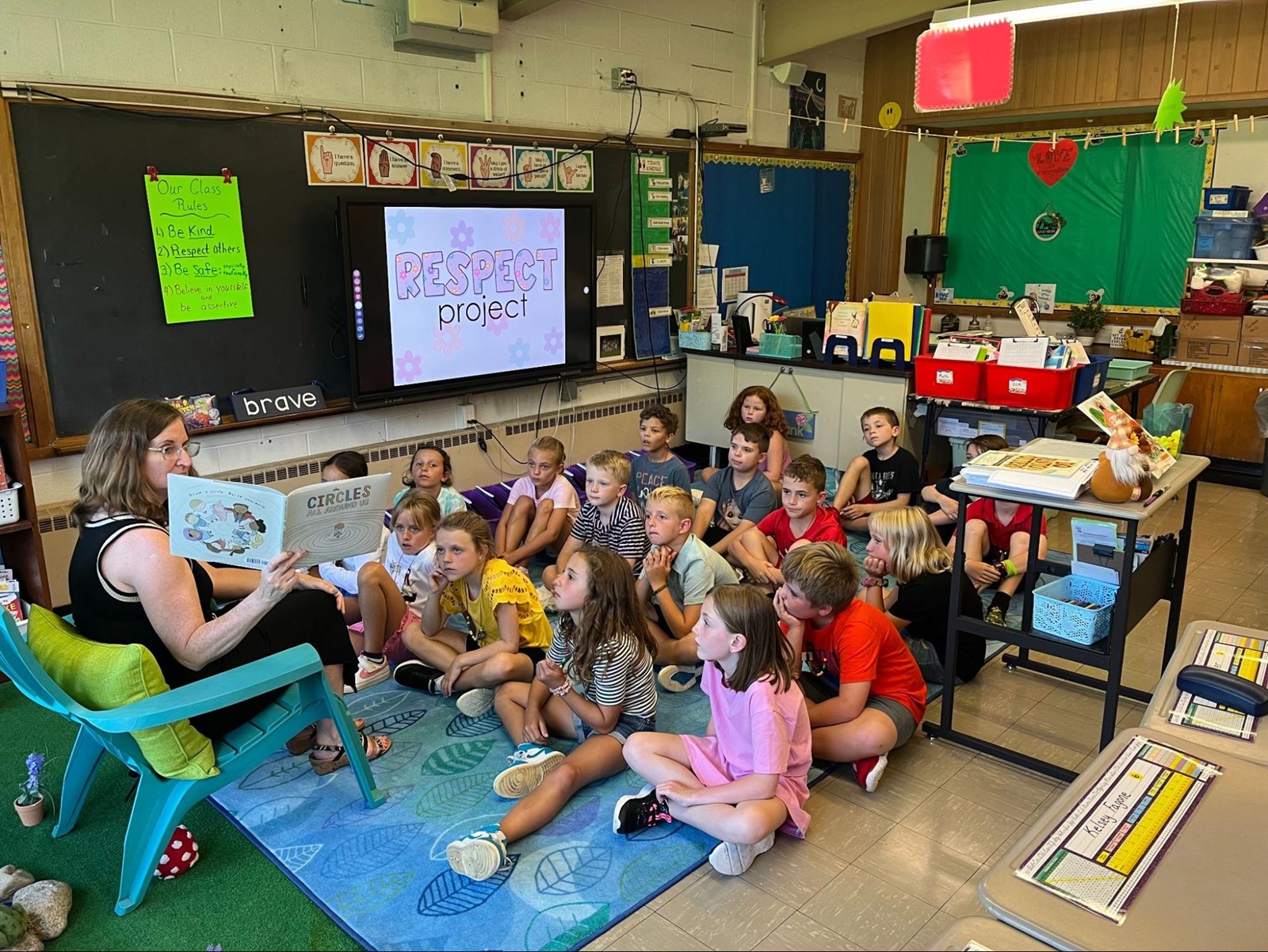 Mrs. Sheahan spent the first 2 days visiting all of the classrooms and reading, The Circles All Around Us, by Brad Montague. This story is about how we can always make our circle bigger to include everyone. It was wonderful to hear the students talk about kindness and how they are going to spread kindness this year.
Book Share
Mrs. Rosen, our Librarian, not only spent the summer making our library look inviting for the students, but she also set up an area of used books. Students loved choosing books for themselves during their library time. It was wonderful to hear them say, "Really? I get to keep this book?" Hatherly is so lucky to have such a dedicated librarian.
Arrival and Dismissal Notes
We are working to make arrival and dismissal as safe and efficient as possible.
Please pull all the way forward in the car pick up and drop off lane.
Please have your child get out of the car on the passenger side if possible. Children should walk down the path to the main crosswalk to get to the front door.
At dismissal, we will make every effort to load buses first and then call walkers and car riders.
Lost Car Keys
A set of car keys was found earlier this week by the car lane. Please reach out if they are yours!
Important Dates
See the Hatherly Calendar for all important dates