Announcements
The Jenkins Journal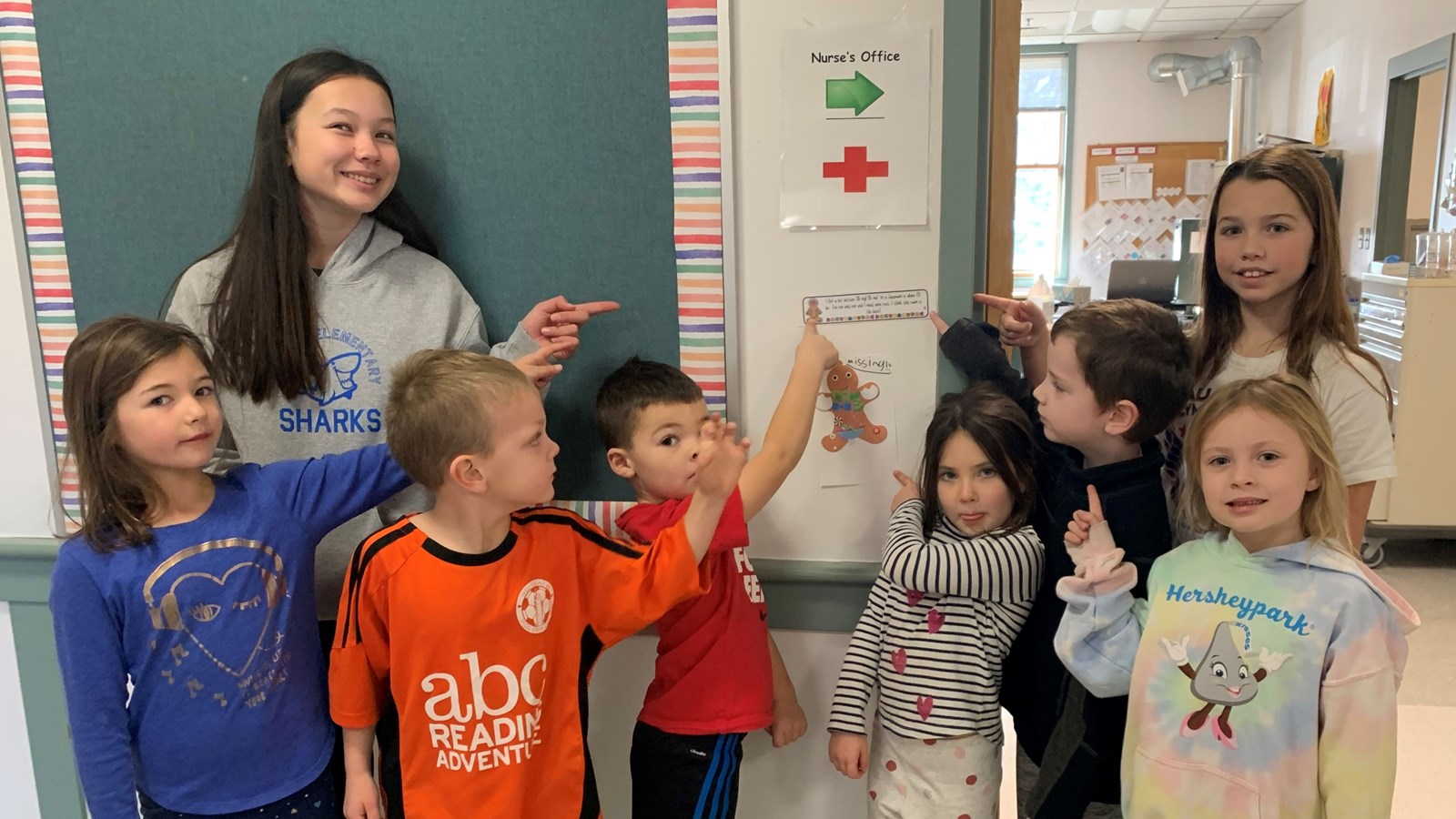 Kindergarten Gingerbread Scavenger Hunt
This month's fifth-grade student ambassadors created a gingerbread baby scavenger hunt for our kindergarten students. Inspired by the book The Gingerbread Man - Loose in the School by Laura Murray, the fifth graders designed "missing" posters and clues. The clues led the groups of children around to the library, art room, gym, office, etc., until they found the gingerbread baby back in their own classrooms. Thank you to the Jenkins PTO for donating a gingerbread toy prize for each student to take home.
Fifth-grade student ambassador Brena Carmody shows the kindergarten students where to find their gingerbread prizes!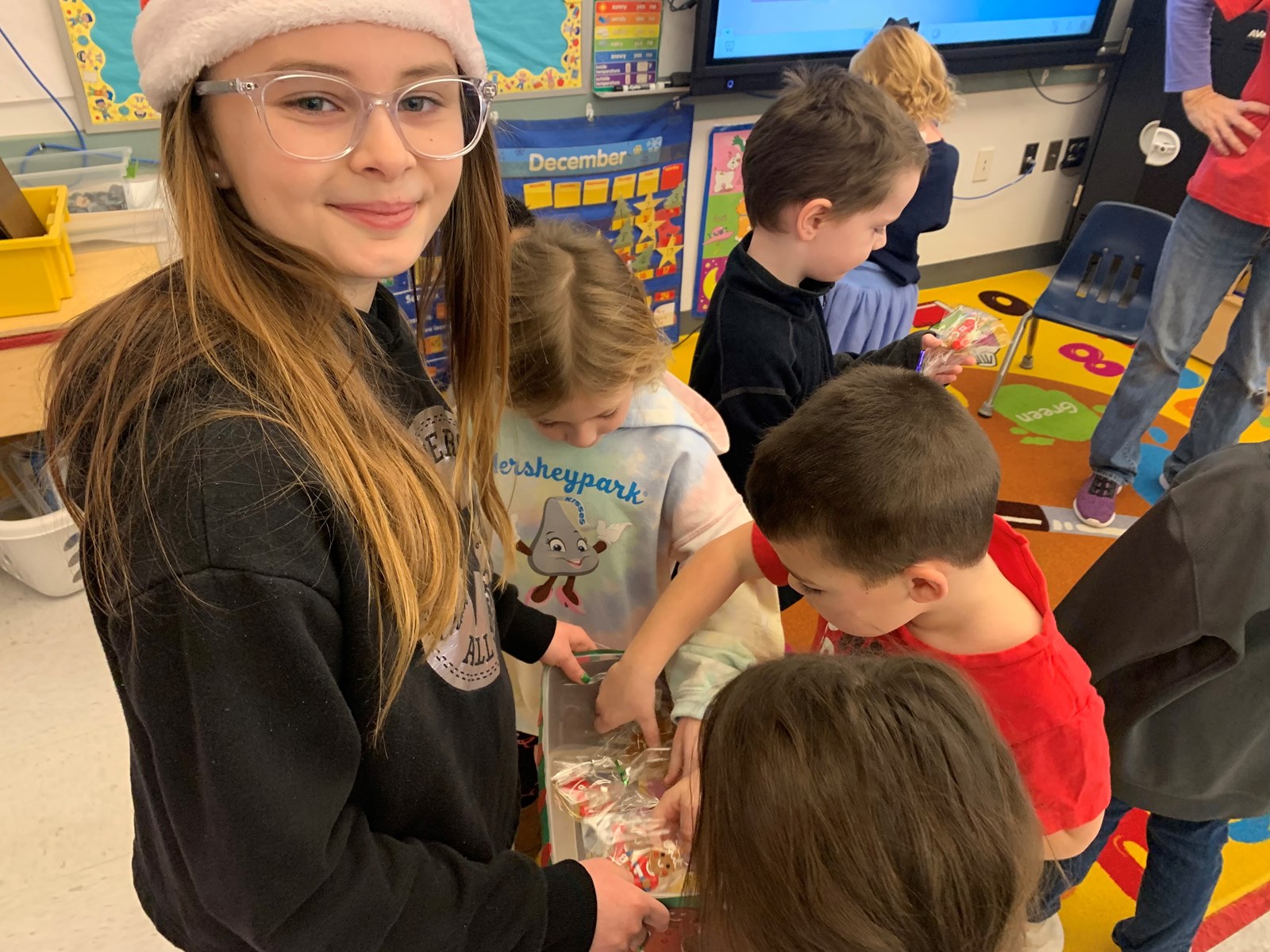 Dear Families,
December has been a very busy month at Jenkins with final unit projects, concerts, classroom celebrations, and lots of laughter. Our classrooms are bustling learning places with busy children learning and growing every day. As we head into our winter vacation, our staff wishes everyone a safe and relaxing holiday season with family and friends. School reopens on Tuesday, January 3, 2023, as we head into a happy new year!
Most sincerely,
Mary Oldach, MEd
Principal
4th and 5th Grade Combined Chorus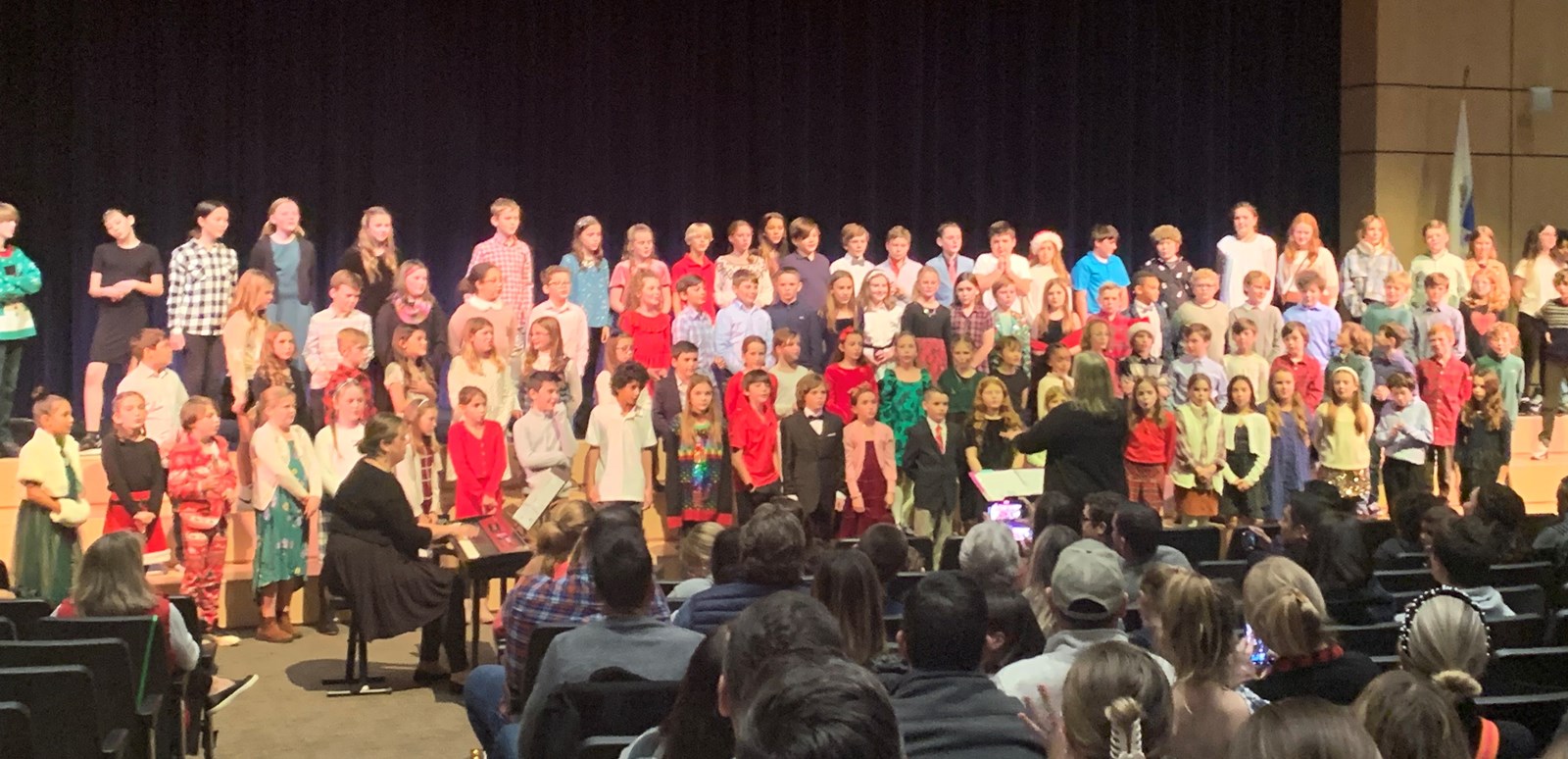 5th Grade Band Performs at the Winter Concert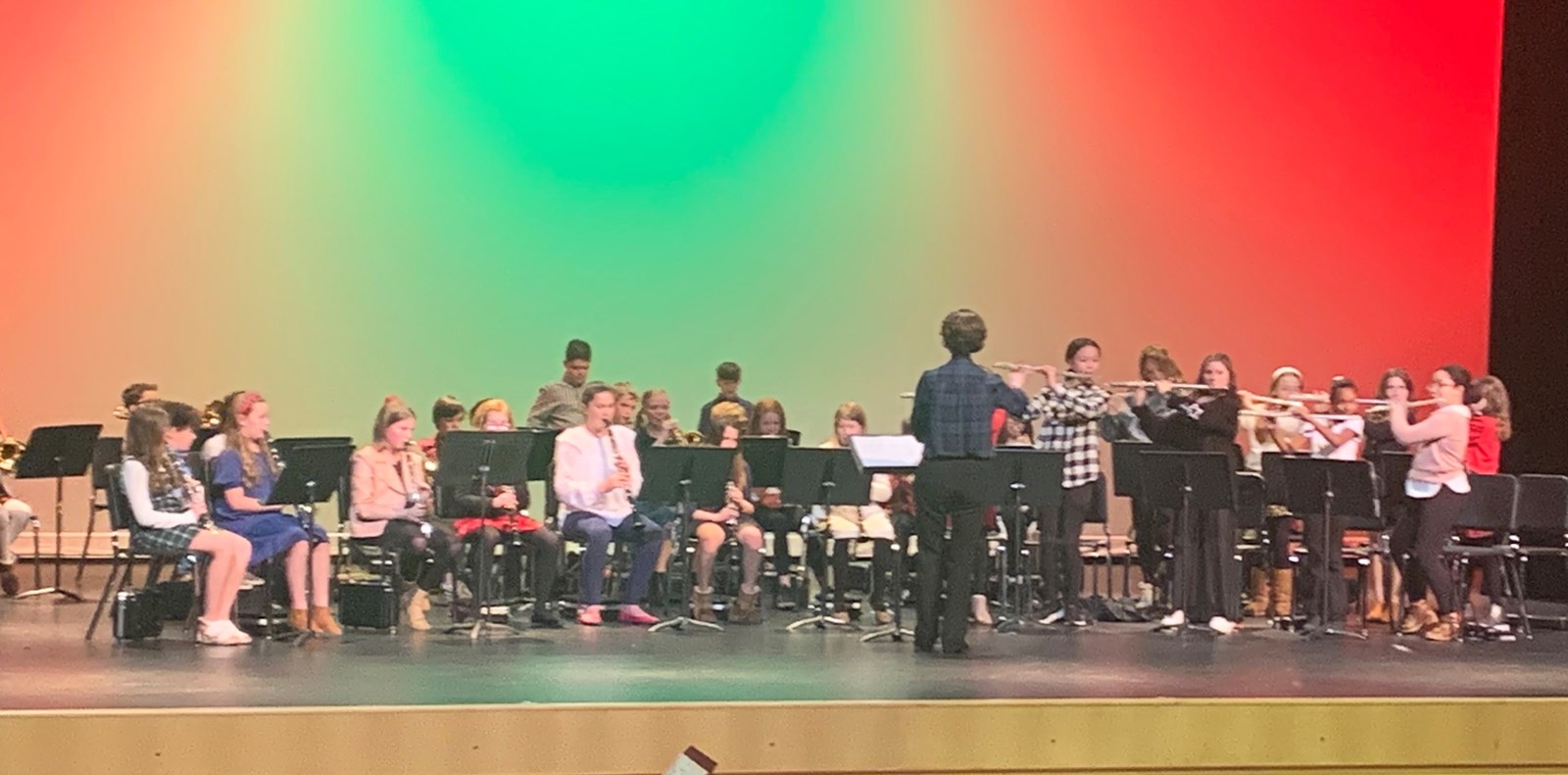 Jenkins families enjoyed the festive songs and instrumental music performance at our Winter Concert. Our fourth and fifth graders also performed at an assembly for all of our students which is a wonderful glimpse of musical opportunities to come as they continue to grow at Jenkins. Thank you to Ms. Counter and Ms. DaSilva for their expert instruction in the vocal and instrumental arts!
Fourth Grade Showcases Endangered Animal Research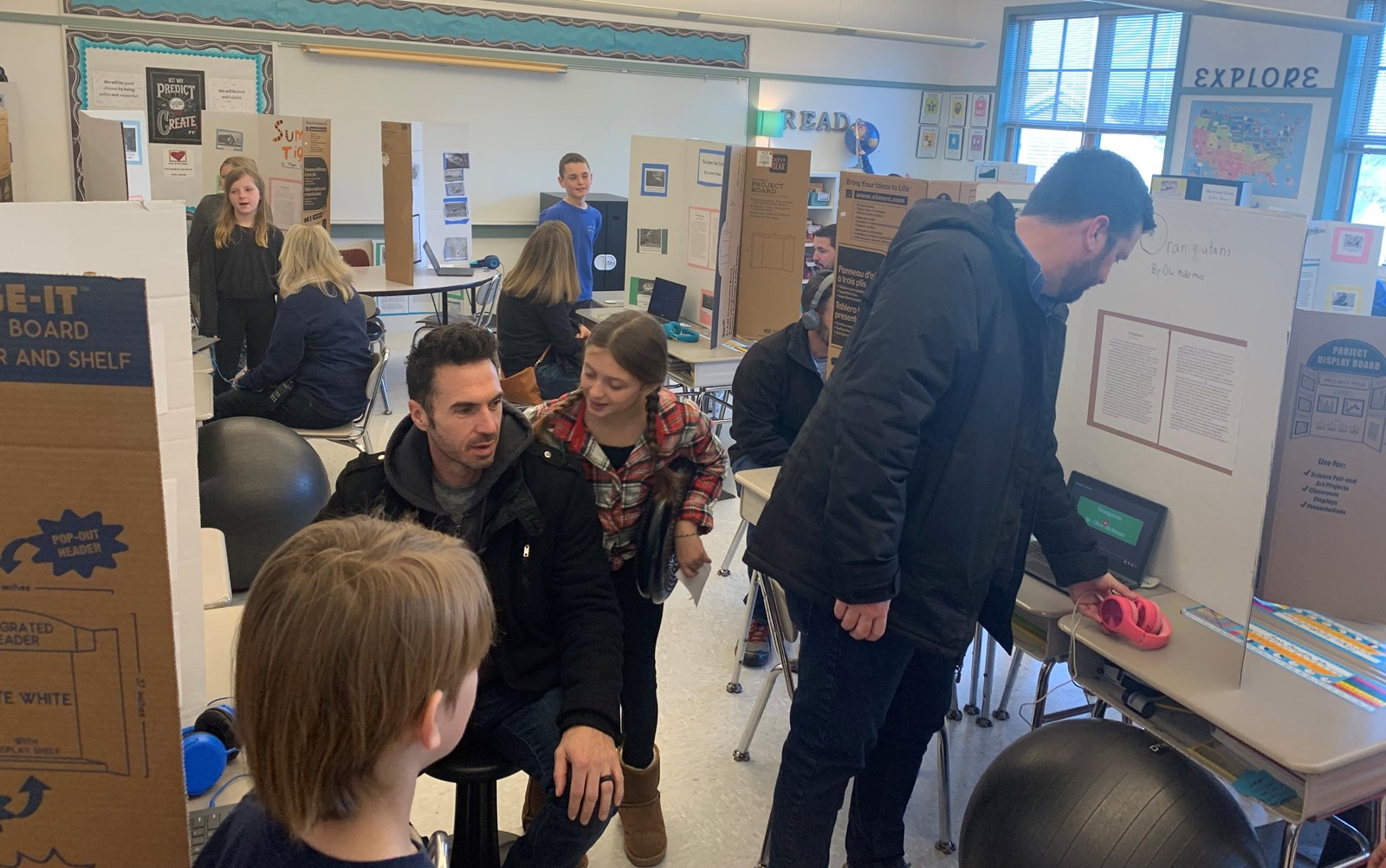 All of our fourth-grade students in Mrs. Corcoran, Mrs. True, and Mrs. LaMountain's classes invited their caregivers to learn about their endangered animals. Each student researched a unique endangered animal, created an information board, and produced a persuasive video to encourage the protection of their endangered animal.
Mrs. Farwell's Class wins the K-2 Shark Award
Congratulations to Mrs. Farwell's first-grade class for earning 17 shark teeth and winning "Jen the Shark" for the month of December.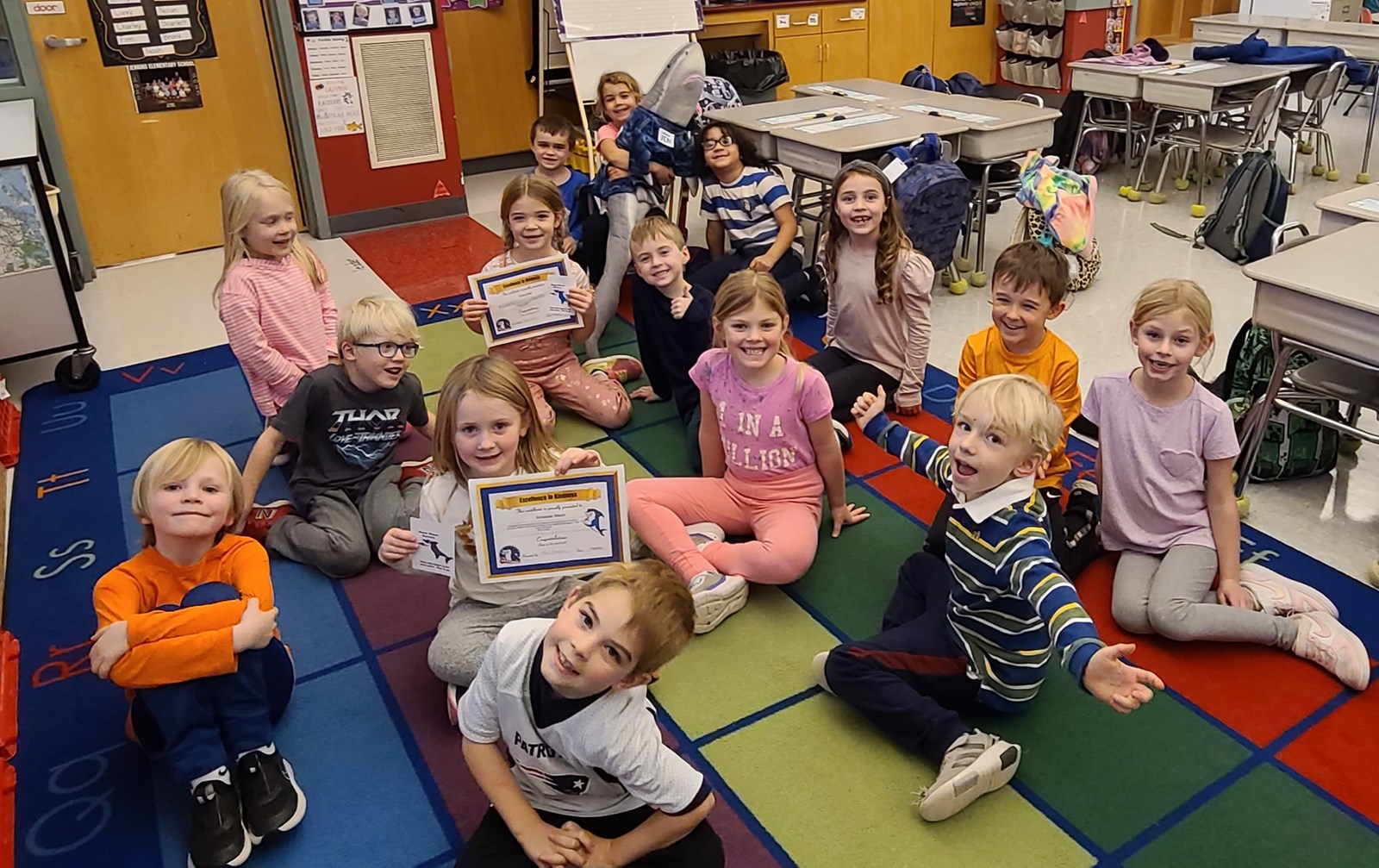 Pictured here are the proud first graders: Henrique Andrade, Nolan Cancellieri, Andrew Clark, Scarlett Cooney, Charlotte Fagan, Emery Kent, Bronx Milliken, Pearl Nylen, Finn Pendelton, Olivia Pisco, Noah Sadowski, Callan Tibbetts, Nathan Tofuri, Addison Weese, Annabelle Wilson
Mrs Masterson's Fifth Grade Class
A Sailor Shout Out to Mrs. Masterson's fifth-grade class for earning "Ralph the Shark" as a result of 24 shark teeth which equals 240 acts of being 'fin'tastic!
Pictured here is Mrs. Masterson's class: Liam Cahill, Hadley Chase, Evelyn Cingel, Kaylan Condon, Finn Conway, Patrick Duphily, Henry Forbes, Cooper Hausmann, Sawyer Korman, Cavan Labresh, Cayleigh Labresh, Mia Ludlow, Isabel Miller, Madelyn Murphy, Luke Murray, Avery Nord, Kendall Straub, Molly Sullivan, Gavin Veiga
Upcoming Events
1/3 School Reopens, Happy New Year!
1/10 PTO Meeting
1/16 No School
1/26 Early Release Day
Check the Jenkins Calendar for all of the details and most up-to-date information!