The Jenkins Journal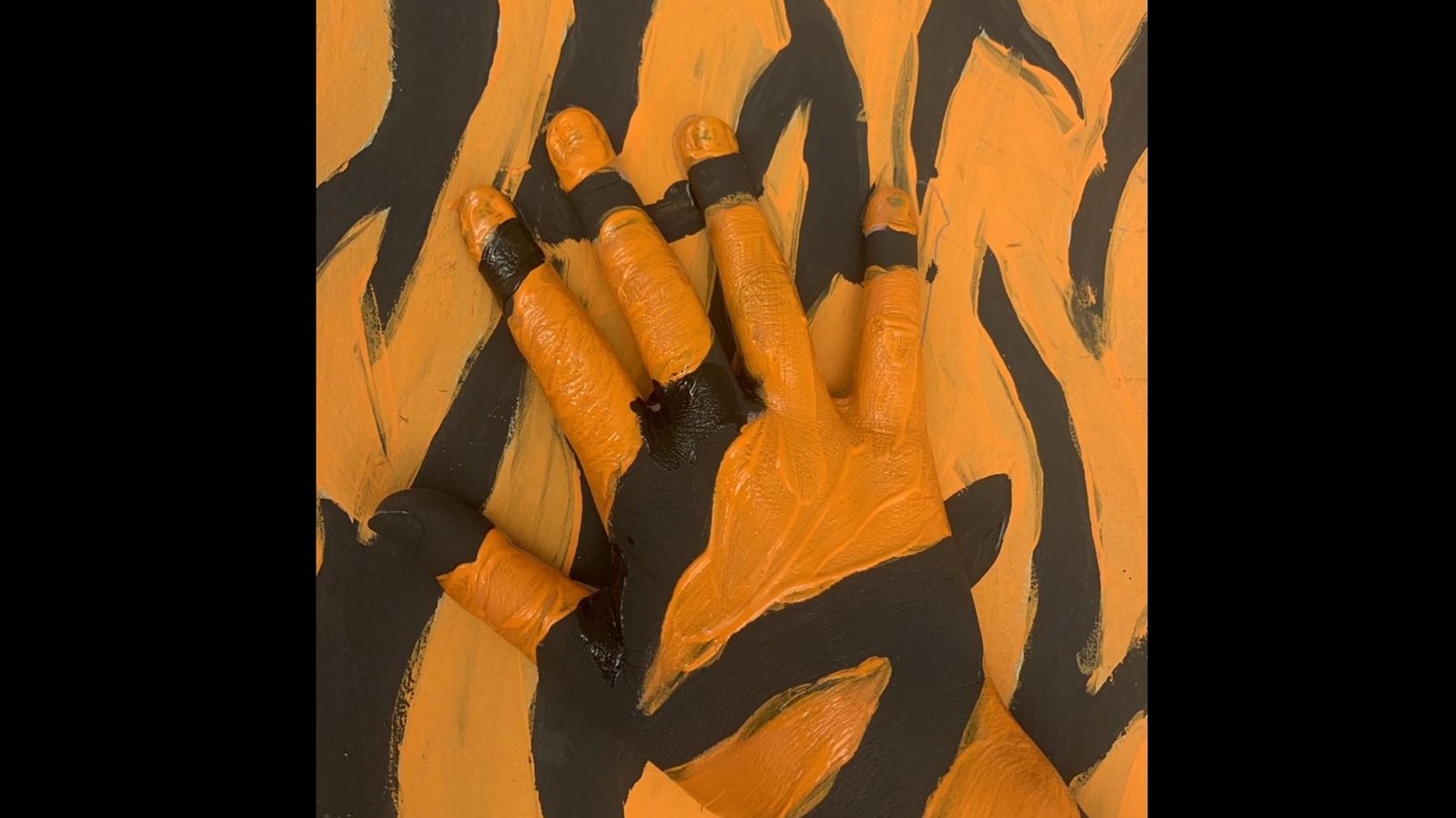 Can you spot the camouflaged hand in these paintings?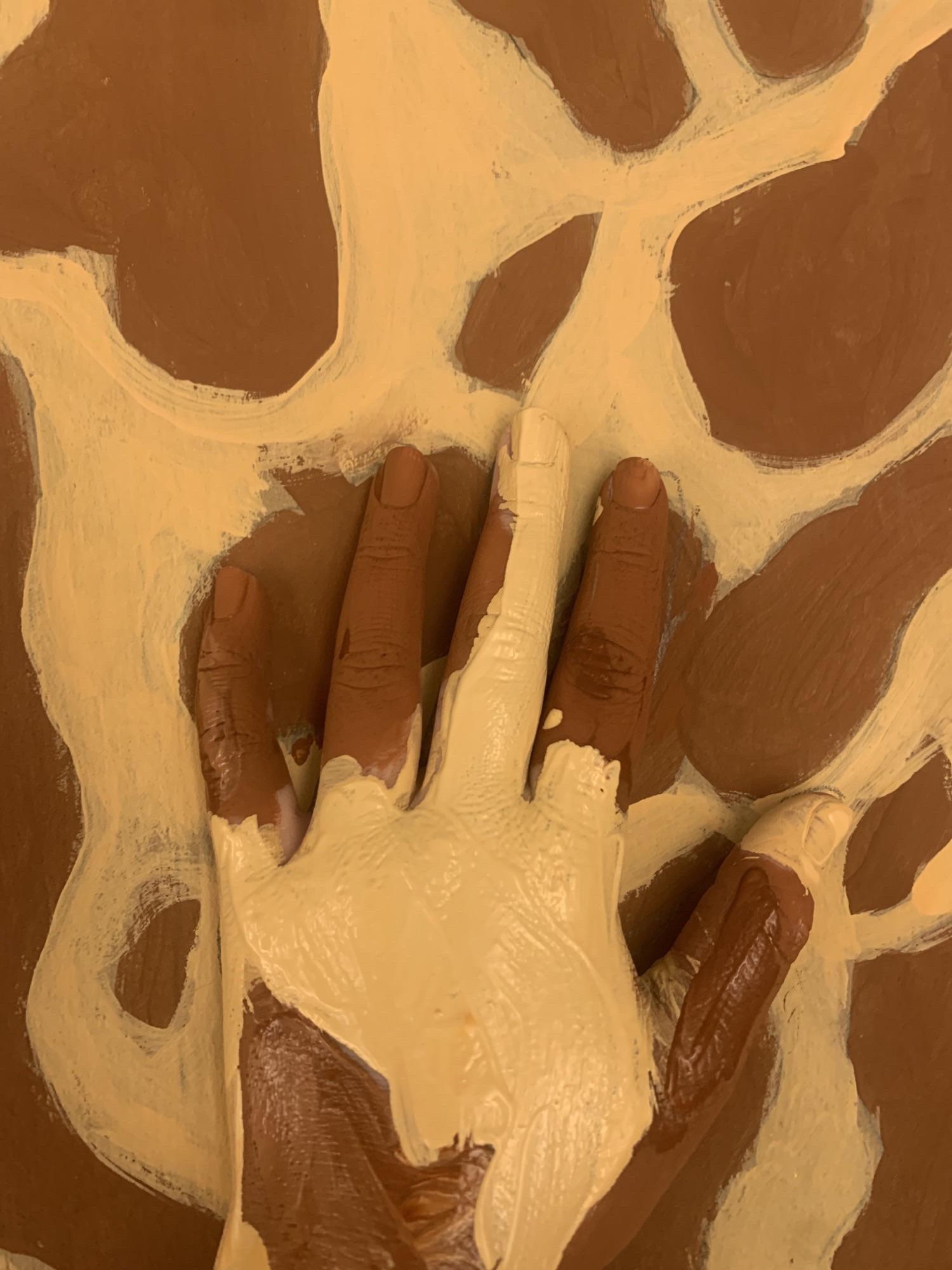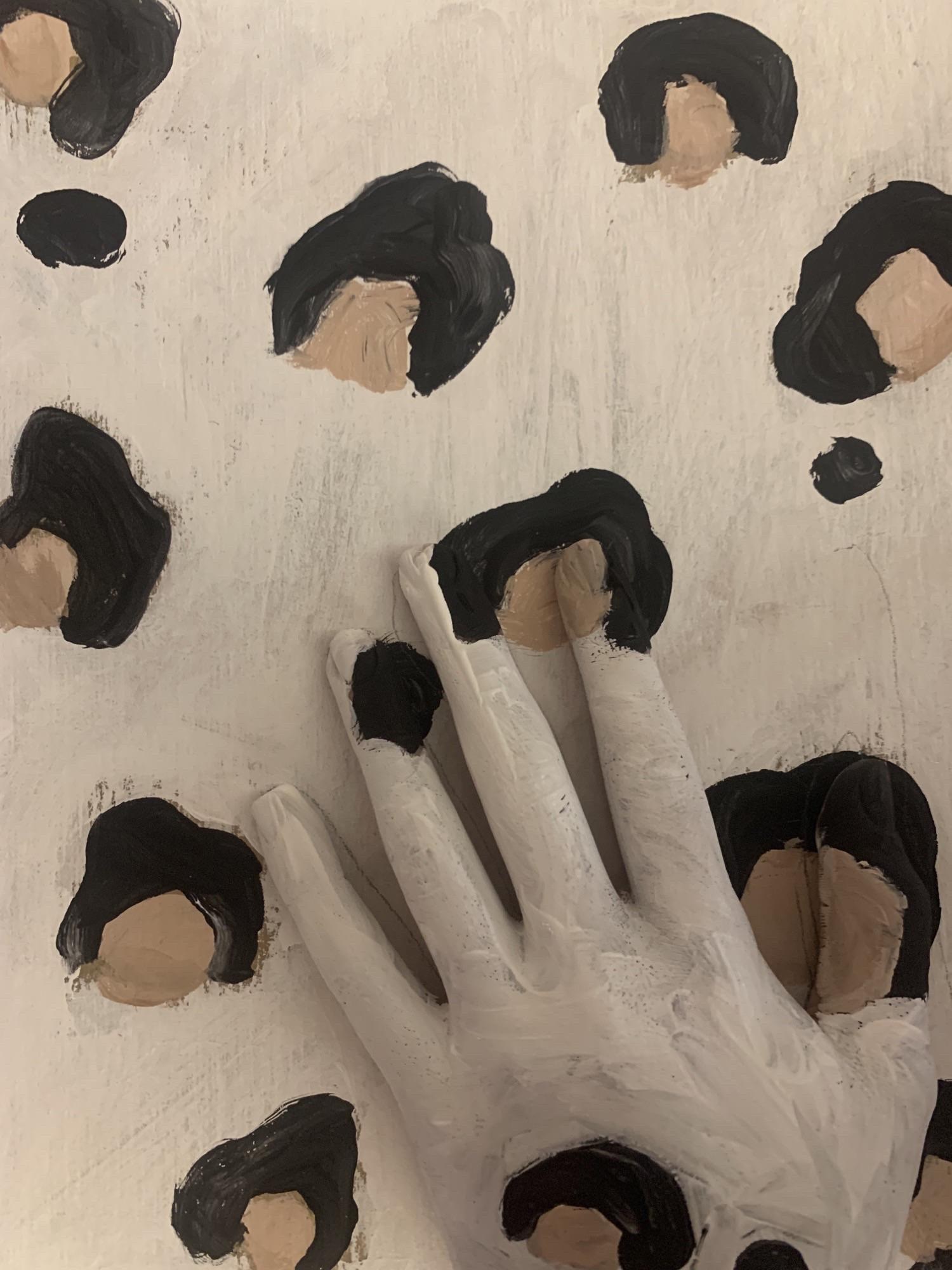 Fourth-grade students collaborated with Mrs. Woodford on an art project that incorporated what they learned during science. During science students learned about different adaptations, such as camouflage. Students created an art project in which they picked an animal print and camouflaged their hand with the print.
Dear Families,
We are starting out 2023 with a flourish at Jenkins! We welcomed back our students with big smiles after a restful December vacation. Here are several new items and updates for you as we head into the new year:
The condition of the play structure on our school playground has been the topic of concern from our staff and families. In cooperation with the Jenkins PTO and School Council an application for possible replacement has been submitted to the Scituate Community Preservation Committee (CPC). We will keep you updated on the status of this project as this process continues.
The middle-of-the-year benchmark assessments for reading and math will be administered to all elementary students over the next two weeks. Parents and caregivers will receive a letter in late January to let you know how your child performed on these assessments, and whether or not they may qualify for small group support. This letter will be very similar to the one which you received in the fall and an information session will be offered to answer any questions that you may have about the results.
At our school has fourteen kindergarten through fifth-grade students who reside in Boston. Scituate Anchors is a new program to promote connection and relationships between our Boston and Scituate families. Please see the link below for more information and to register your family for this mutually beneficial program.
Smartwatches in School
If your student has a smartwatch, please be sure that you discuss the following to ensure that your child can fully engage in school activities.
use watches in school for telling time (not texting, calls, etc.) and ensure that you respect privacy by not recording others.
Thank you for your continued support of your child's learning at home and school!
Scituate Anchors Program and Registration
Student Responsible Use of Technology
Most sincerely,
Mary Oldach, MEd
Principal
"Under the Sea Dining" Comes to our Cafeteria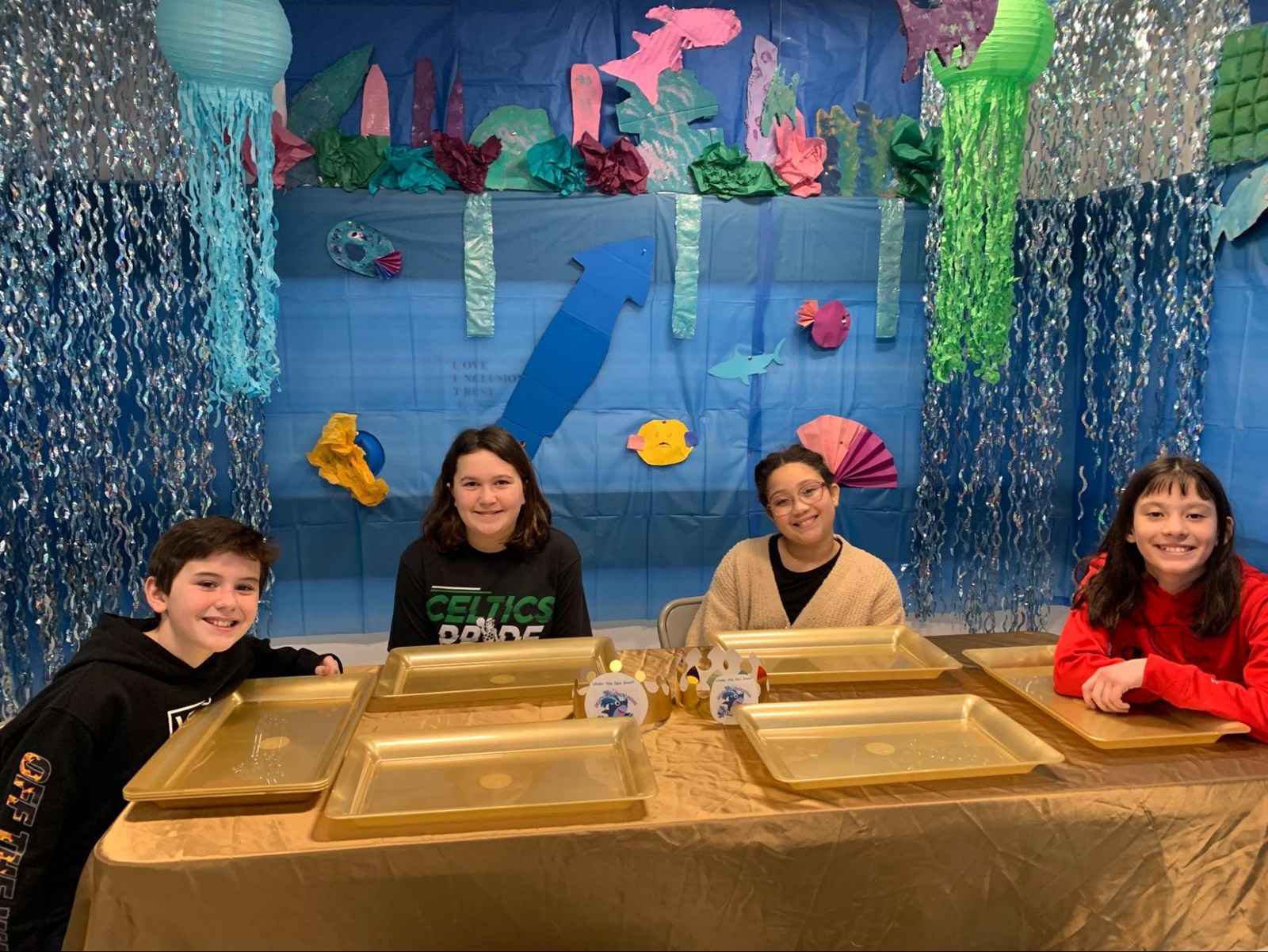 This week we held student assemblies to review the behavior expectations during lunches. Students can earn a shark ticket from our two cafeteria hostesses, Mrs. O'Neill and Mrs, Mulcahy, for an opportunity to dine at our newly imagined under-the-sea lunch table! Thank you to Mrs. Baird and many fifth-grade volunteers for their creativity in designing this fun space for our school, complete with crowns and golden trays! Pictured here are four of our fifth-grade volunteers, Christian, Alex, Jenny and Lexi.
December Student Shark Awards "Perseverance"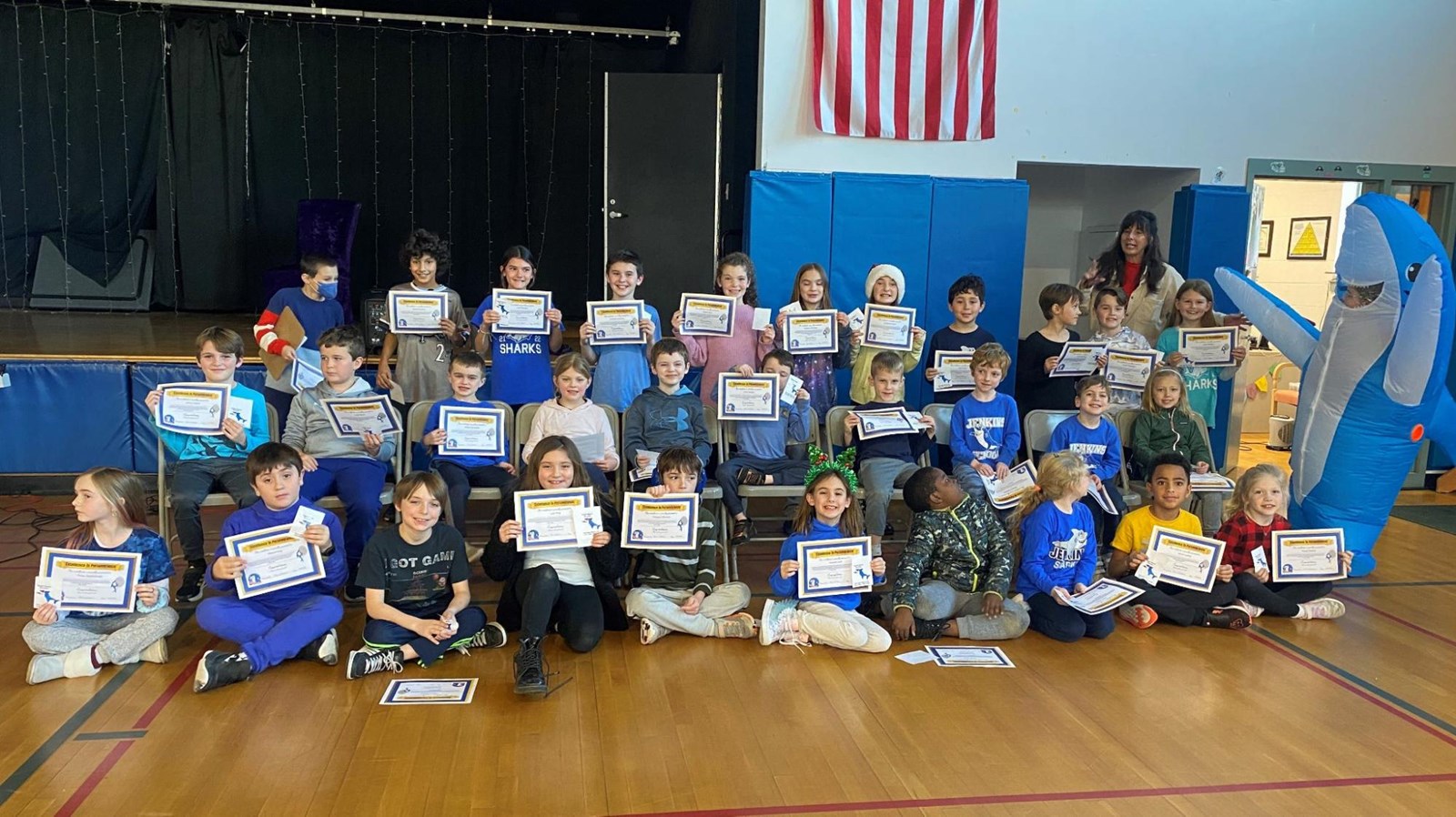 Each month homeroom teachers choose students to receive the character trait award. Every student will receive a character trait award at our monthly Shark Assembly once during this school year. The monthly themes are carefully chosen by our Instructional Leader Team to reflect multiple intelligences to acknowledge the uniqueness of our students. Teachers carefully consider which trait suits each student best! Monthly Character Trait Themes
Kindergarten: Ava Foley, Carter Shields, Thomas Caulfield, Eliot McCracken, Christopher Swider
First Grade: Thomas Finnsesy, Teddy MacIssac, William Karush, Reese Thigpen, Nolan Cancellieri, Pearl Nylen
Second Grade: Posey Devine, Jacob Ludlow, Ayden Gray, Grace Watson, Scarlett Goff, Grayson Miranda
Third Grade: Lola King, Luke Noord, Henry Collins, Gavin Fiddner, Mason King, Vivian McDonough, Sailor Milliken,
Fourth Grade: Connor Gallagher, Olive McDemus, Sylvianna Fenton, Jake Tyson, Harper Kent, Greenie Morrisey
Fifth Grade: Adelyn Christian, Christian Donovan, Sawyer Korman, Isabel Miller, Isla Flett, Luca Pascarelli-Falcone
Jiji the Penguin for ST Math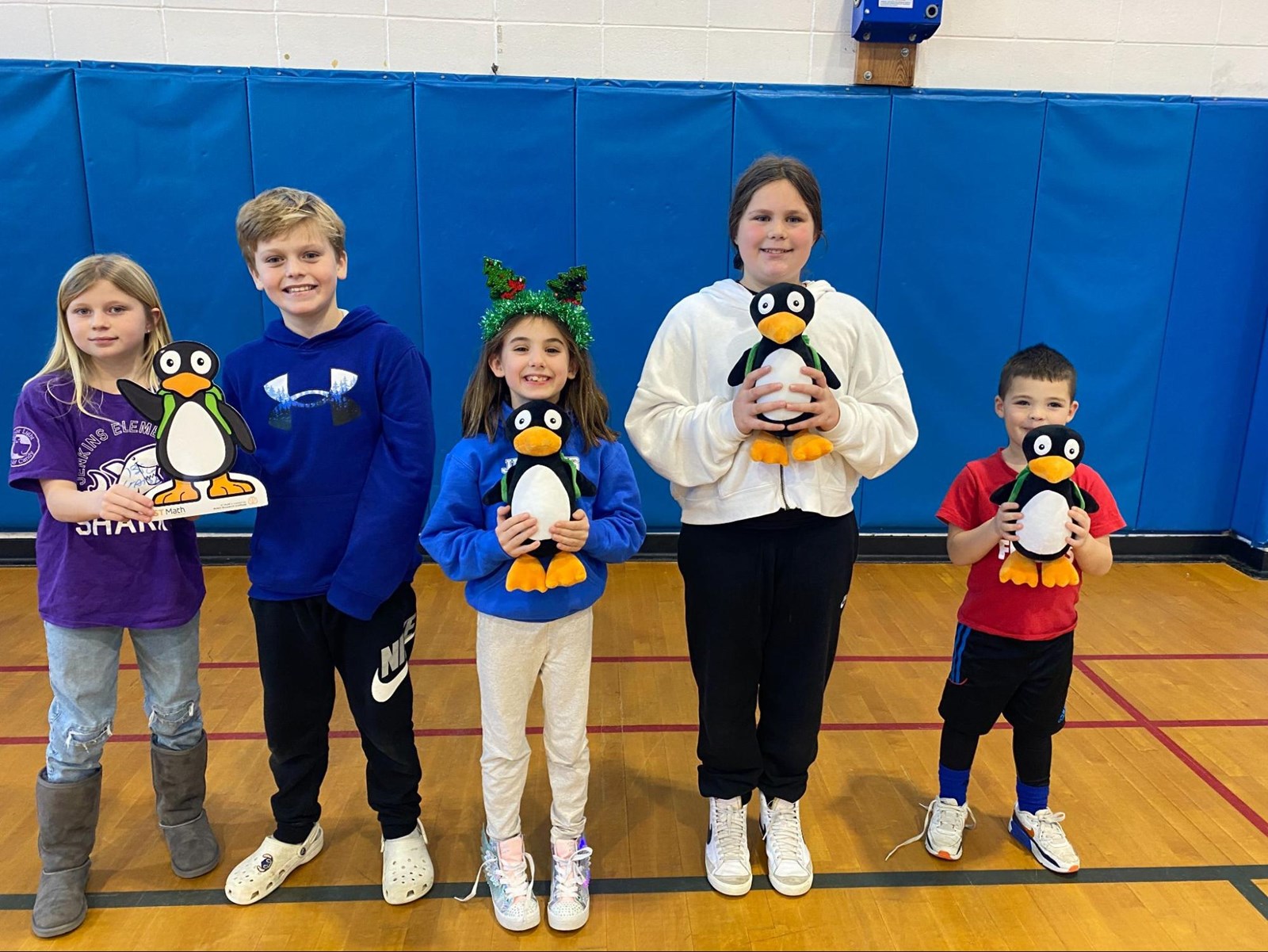 Pictured: Kendall Straub, Luke Murray, Scarlett Goff, Collins Gillis, Hollis Kent
Each month, classes can earn Jiji the Penguin for completing minutes and solving puzzles. In December, the three classes that spent the most minutes on ST MATH were Mrs. Gracia's second-grade class (95 minutes), Mrs. True's fourth-grade class (170 minutes), and Mrs. Tichnor's Kindergarten class (95 minutes).
Mrs. Masterson's class won the raffle for the most puzzles solved (170) and earned an extra recess. Congratulations and job well done to all!
Mrs. MacDonald's Class does it again!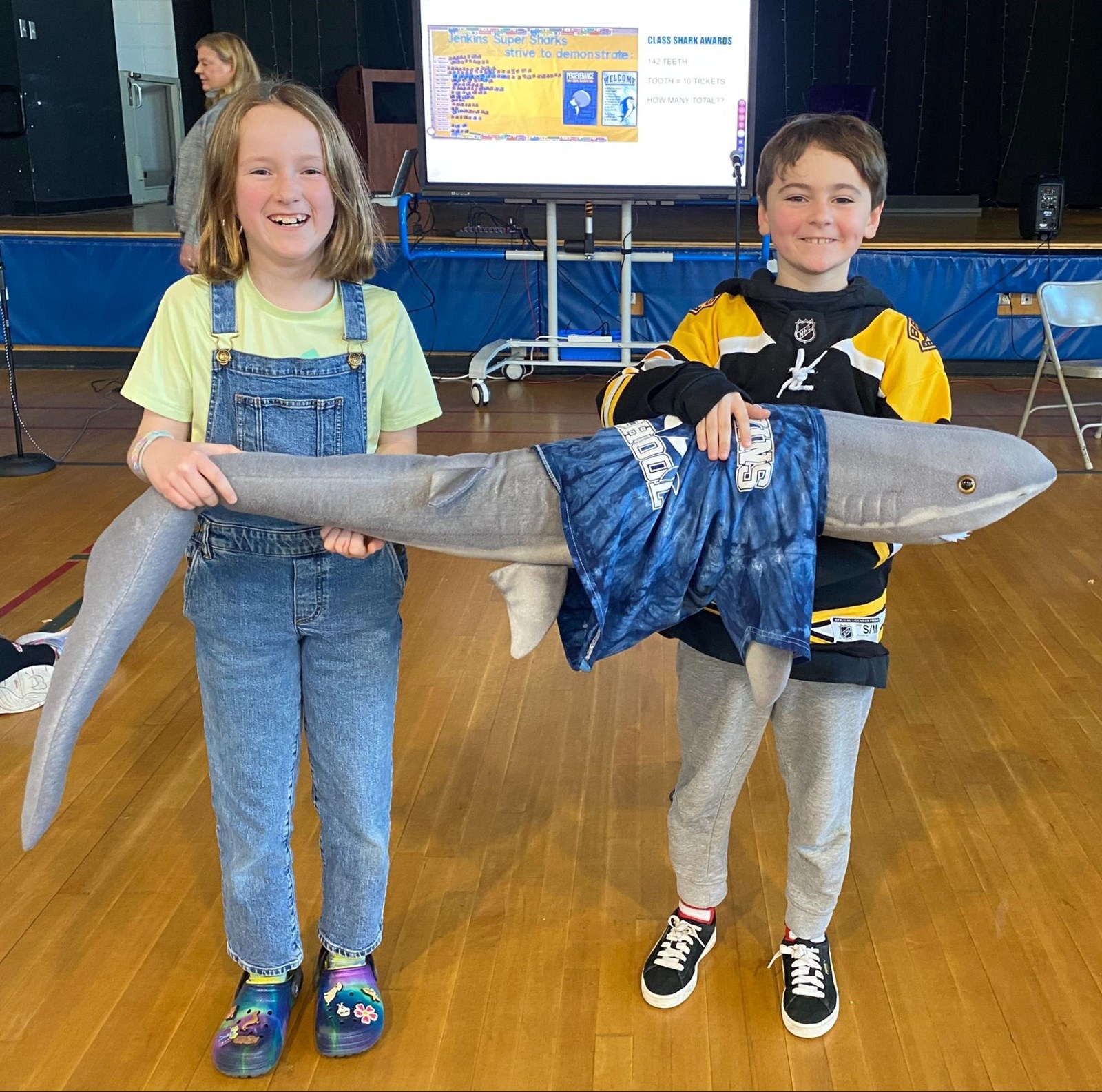 Congratulations to Mrs. MacDonald's class for earning the class shark award for the second time this school year with 22 shark teeth – that's 220 acts of being'fin'tastic! Mrs. True's class was close behind with 18 teeth, and Mrs. LaMoutain with 12 teeth for the month of December!n Pictured are Lucy and Sean accepting "Jen" for their class.
Mrs. Sullivan and Mrs. Norton's class tied for December's Kindergarten - Grade 2 Class Shark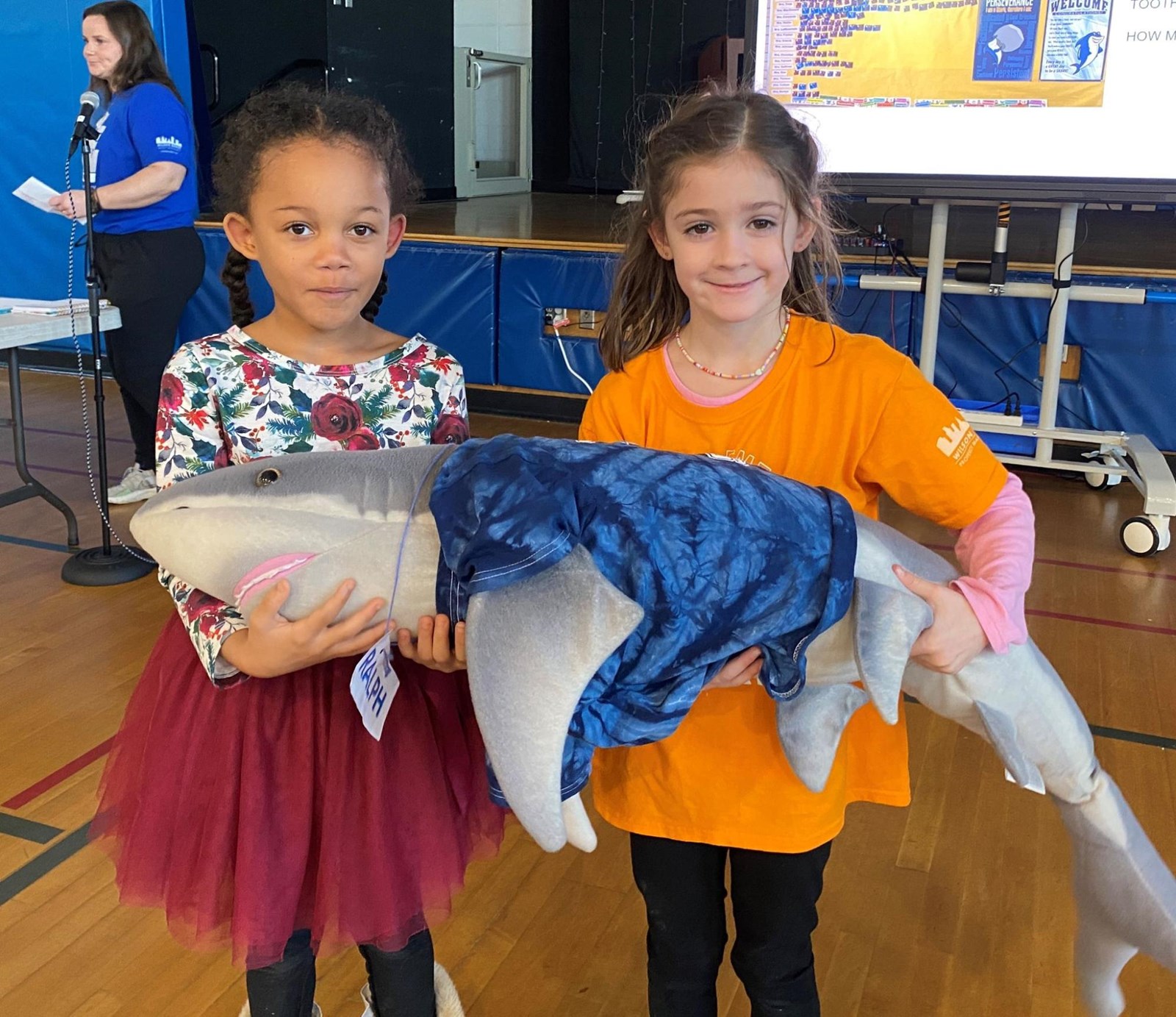 Congratulations to Mrs. Sullivan's first-grade class and Mrs. Norton's kindergarten class for tying for first place. Both classes each earned 8 shark teeth which is 80 acts of being 'fin'tastic! Pictured here are Jada and Annie from Mrs. Sullivan's class with "Ralph".
Internet Safety Presentation for Parents
The United States Attorney's Office is hosting a virtual Internet safety presentation entitled "Keeping Kids Safe and Secure Online: A Project Safe Childhood Presentation for Parents." This is:
A virtual presentation that will bring awareness to the dangers of the internet
Free! On Wednesday, January 18th, 6:30-7:30pm
Registration is required. For more information, please see the attached flyer.
Upcoming Events
1/10 PTO Meeting
1/16 No School
1/26 Early Release Day
2/7 Welcome to Kindergarten Information Meeting
2/9 Kindergarten Registration Opens
2/20 - 2/24 February Vacation Week
Check the Jenkins Calendar for all of the details and most up-to-date information!