Student Life
The Jenkins Journal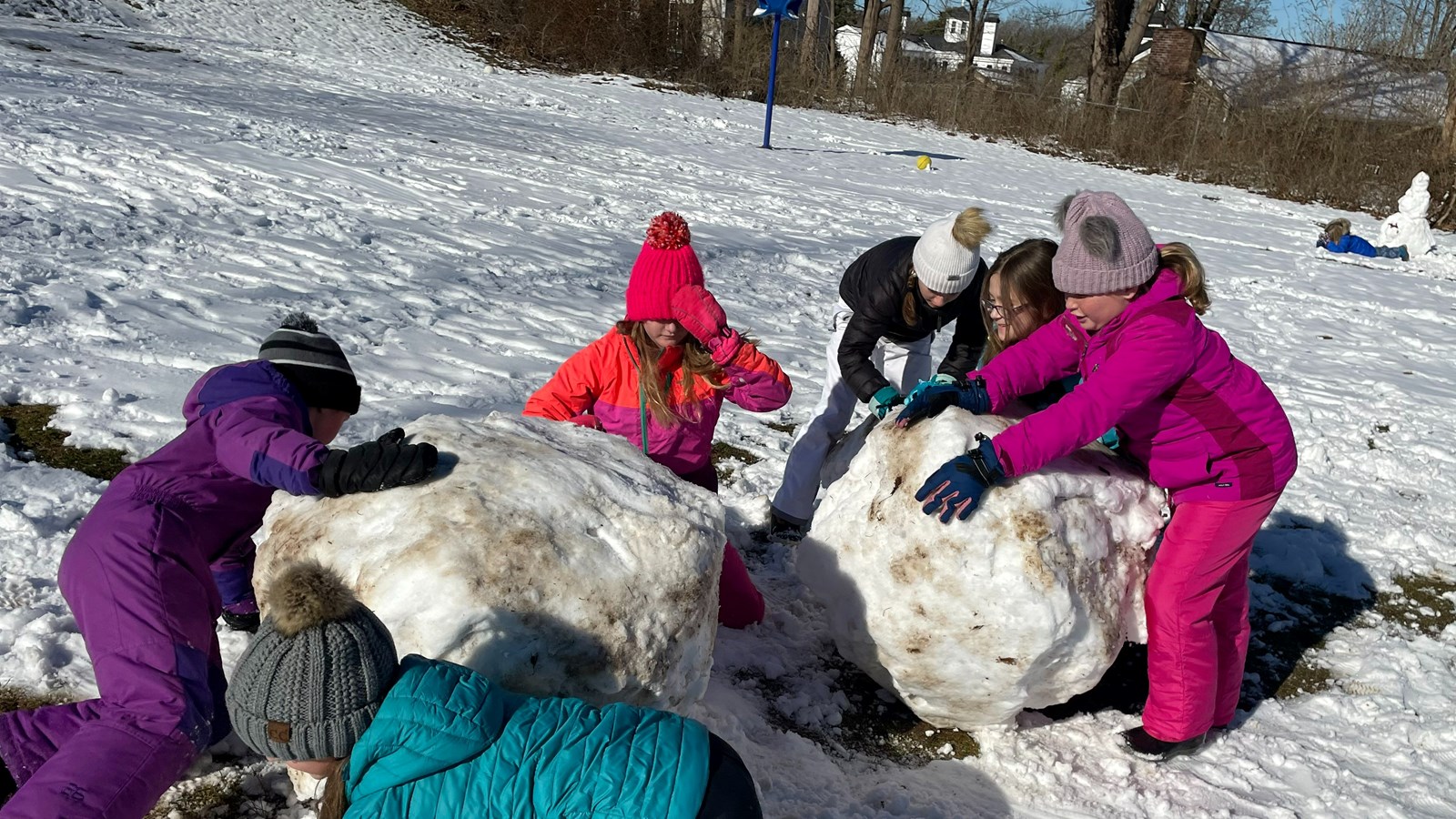 Winter Fun at Recess
Students donned their snow gear for our first "playable" snowfall of the year. Remember to pack snow pants and boots to play in the snow.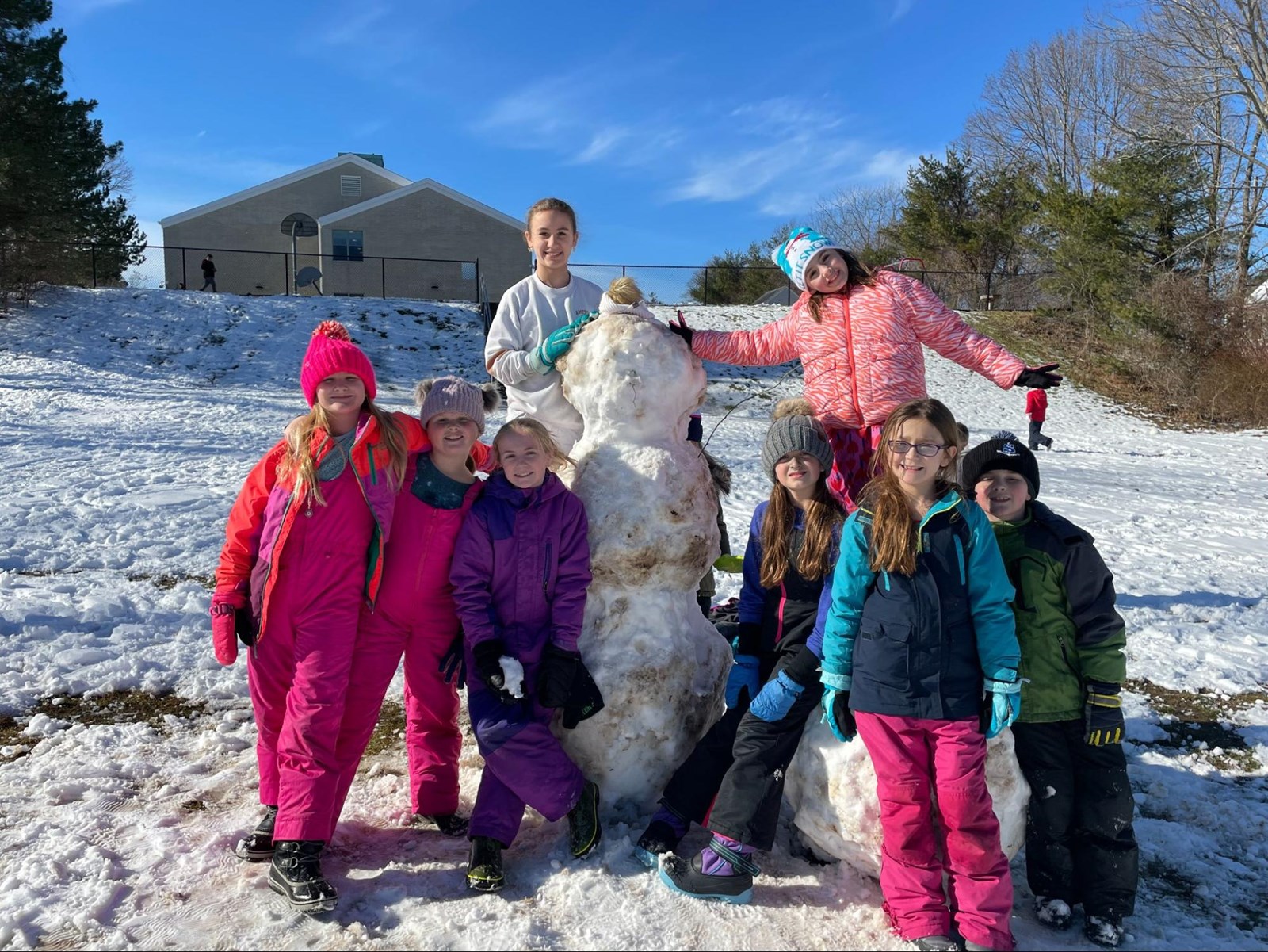 Mia Hoffman, Maggie McCullough, Maggie St. Jean, Greta Maguire, Maya Luizzi, Ella Poisson, Ben Tofur, and Scarlett Goff gather around their creation during the second and fourth-grade recess.
Clothing Donations Needed for Nurse's Office
Students sometimes need a change of clothes due to wet weather or accidents.
Please consider donating gently used, clean sweatpants or leggings
Sizes to fit kindergarten through fifth graders are appreciated
Send donations to school with your student or drop them off at the Main Office
Kindergarten Registration 2023 - 2024
Kindergarten registration is right around the corner. Jenkins is excited to welcome the Class of 2036!
Welcome to Kindergarten Information Meeting, Tuesday, February 7, 6:00 pm – 7:00 pm Center for the Performing Arts (Snow Date, February 8)
Kindergarten online registration opens Thursday, February 9 at 9:00 am
Kindergarten Online Registration
Playground Update
The Jenkins PTO is presenting the funding application to the Scituate Community Preservation Committee (CPC) on Tuesday, January 30 to replace the 21-year-old play structure.
PTO Board Members Jo Wislocki, Shannon Buchanan, and Anne McCracken are coordinating the application.
The play structure will be inclusive and comply with the Americans with Disabilities Act (ADA).
Community fundraising will be needed to complement any grant award to meet project costs.
Smartwatches in School
If your student has a smartwatch, please be sure that you discuss the following to ensure that your child can fully engage in school activities:
use watches in school for telling time (not texting, calls, etc)
ensure that you respect privacy by not recording each other
Upcoming Events
1/26 Early Release Day
2/7 Welcome to Kindergarten Information Meeting
2/7 PTO Meeting
2/8 Snow Date - Welcome to Kindergarten Information Meeting
2/9 Kindergarten Registration Opens
2/20 - 2/24 February Vacation Week
Check the Jenkins Calendar for all of the details and most up-to-date information!