Student Life
Jenkins Update
What is Coming Up?
3/7 PTO Meeting at 7:00 pm in the Jenkins Library
3/9 Early Dismissal Day
3/17 Term 2 Report Cards available online
3/20 Coffee with Mrs Oldach: "What's up with the Playground?" 9:00 am in the Jenkins Library
Check the Jenkins Calendar for all of the details and most up-to-date information!
In Case You Missed It …
We need your input - Office Hours Survey
Family Digital Curriculum Information Session 3/8/23
Grade 5 Parent Step Up Night 4/12/23
Scituate Education Foundation - Rising Tide Gala 4/1/23

What's the latest on the Jenkins Playground?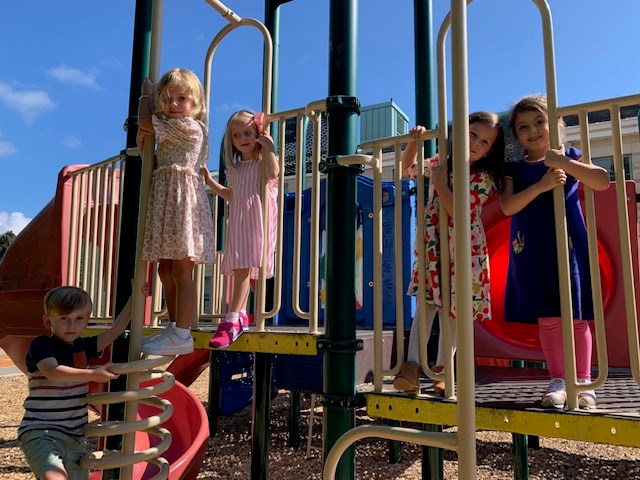 The $440,000 Scituate Community Preservation Committee project to replace the Jenkins play structure was presented at the Select Board Meeting on February 27th.
The project is moving along in the approval process for Town Meeting vote on April 10.
The Jenkins PTO is fundraising the $40,000 contribution towards the project cost.
Thank you to PTO board members Jo Wislocki, Shannon Buchanan, and Anne McCracken for leading this project which our children will enjoy for years to come.
Come to Coffee with Mrs. Oldach "What's up with the Playground?" on March 20 at 9:00 am in the Jenkins Library to learn more.
Did you know? Shark Assemblies are held once a month to celebrate student achievement in both academics and social-emotional competencies.
February Shark Awards for "Cooperative"
All students will be recognized once this school year for the theme chosen by their homeroom teacher. Shark Award Monthly Themes
Kindergarten - John Caulfield, Wyatt Sullivan, Jane Bowler, Maeve Daum, Hollis Kent, Charles MacIsaac
First Grade - Joelle Condon, Martin Dooley, Madelyn Gwozdz, Cameron Poulos, Charlotte Fagan, Addison Weese
Second Grade - Charlie Clarke, Avery Kent, Penelope McGirr, Chet Wislocki, Anna Forbes, Birdie Morrisey,
Third Grade - Jonathan Cohen, Piper Korman, James Bickford, Jackson Finch, Grace Vincent, John Yohna, Charlotte Milmoe
Fourth Grade - Mia Hoffman, Maya Luizzi, Bridget Dooley, Matthew Prouty, Samantha Leroy, Micayla McGrath,
Fifth Grade - Alexandra Paszamant, John Schillberg, Kaylan Condon, Molly Sullivan, Andrew Bacarella, Mila Champagne
February Grade K-2 Class Shark Award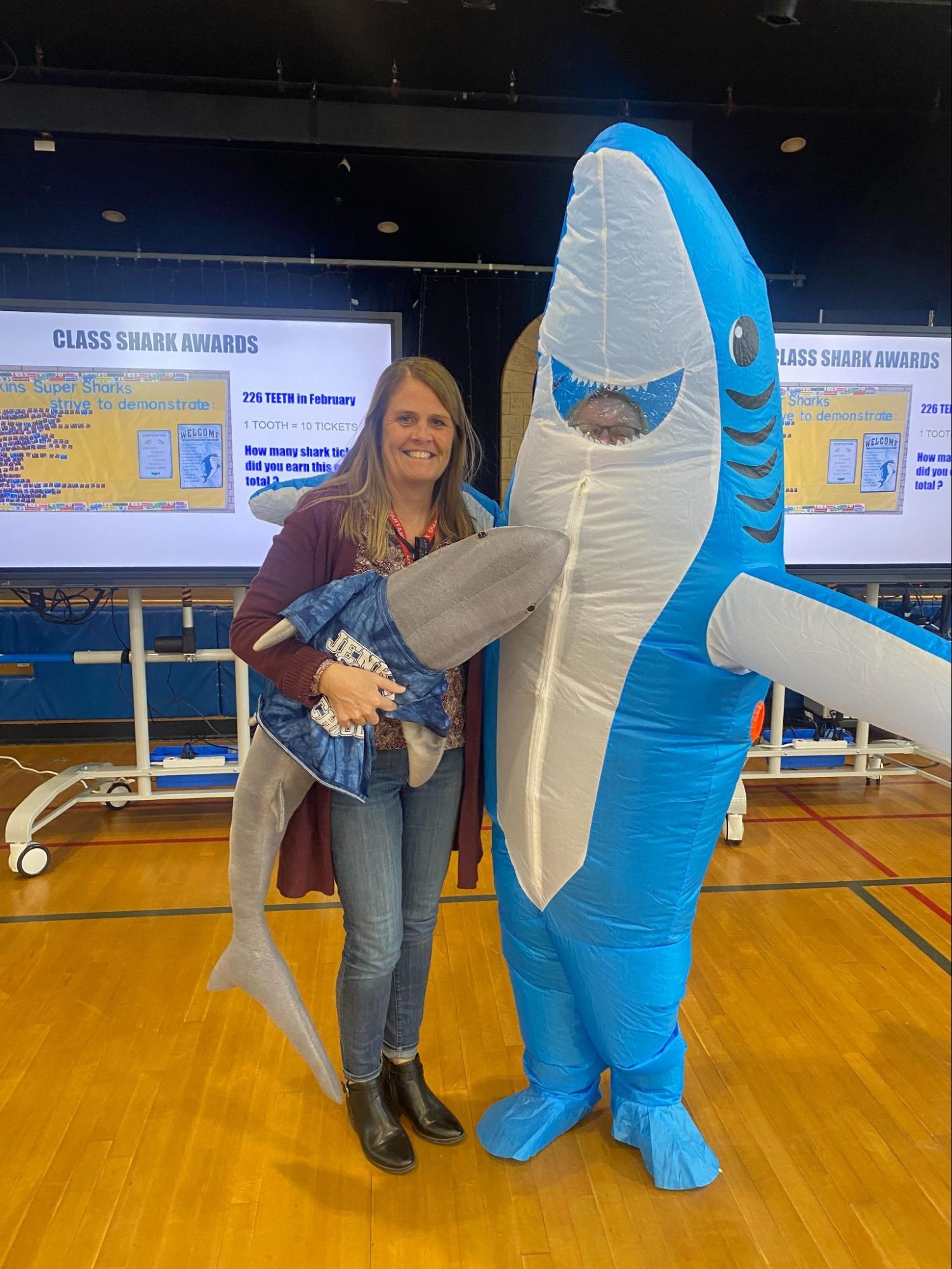 Mrs. Don accepts the class shark award for her first graders with 210 acts of being 'fin'tastic in the month of February.
February Grade 3-5 Class Shark Award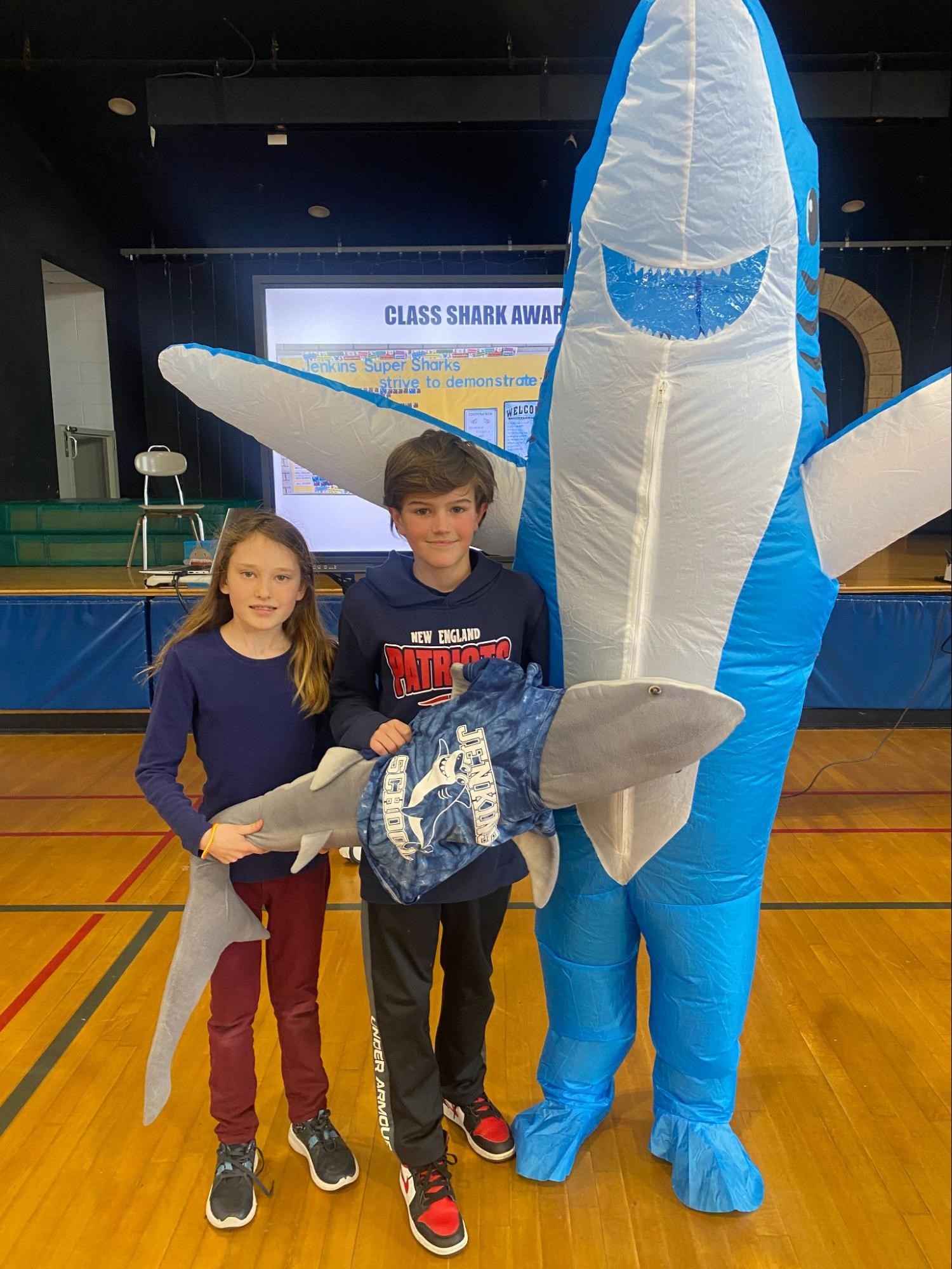 Isla Flett and Wyatt Cohen accept the class shark for Mrs Murray's Class with 200 acts of being 'fin'tastic in February.
Who did the most ST Math puzzles?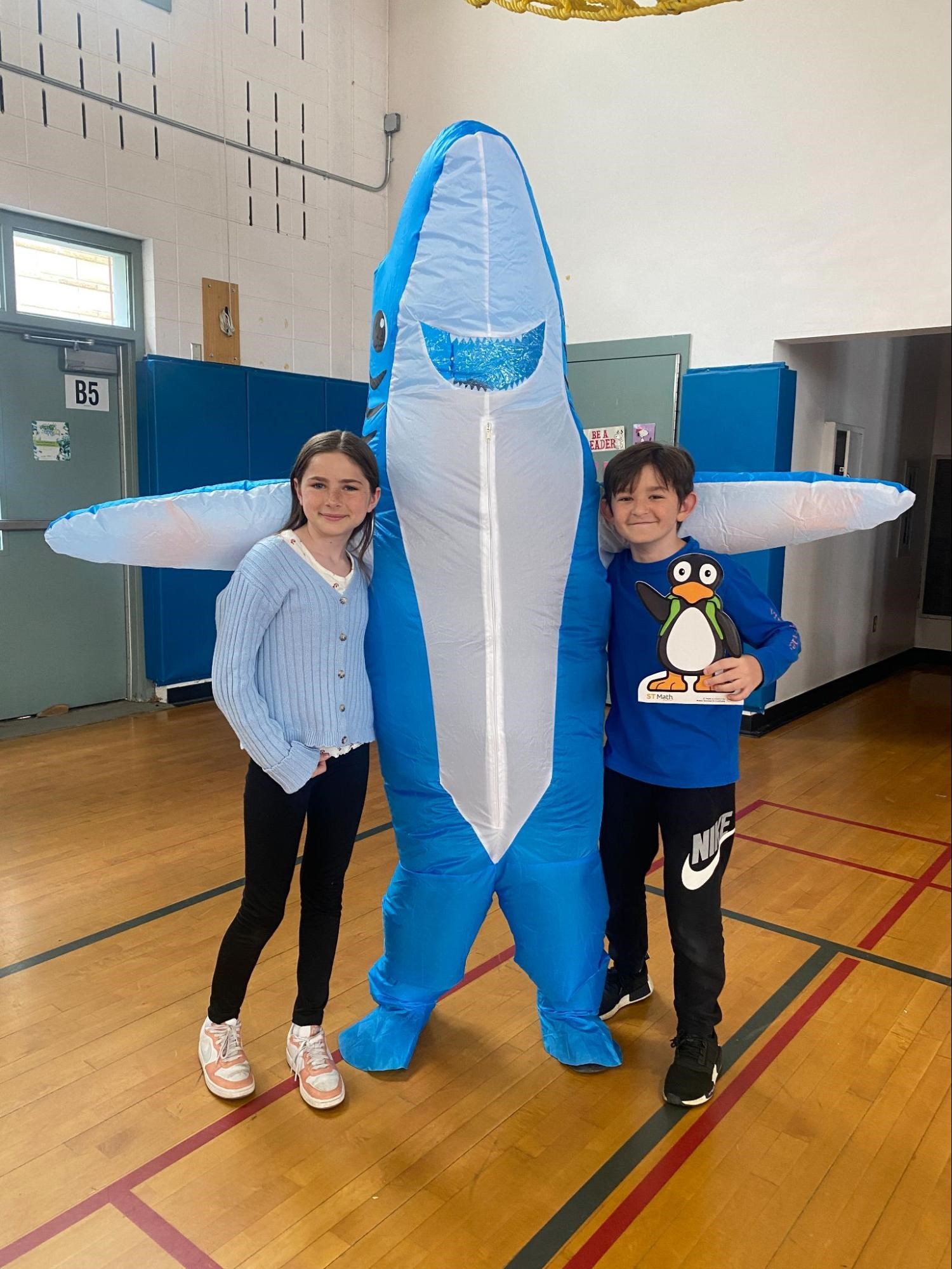 Mrs. Masterson's fifth-grade class completed 23,249 puzzles. Congratulations and job well done to all!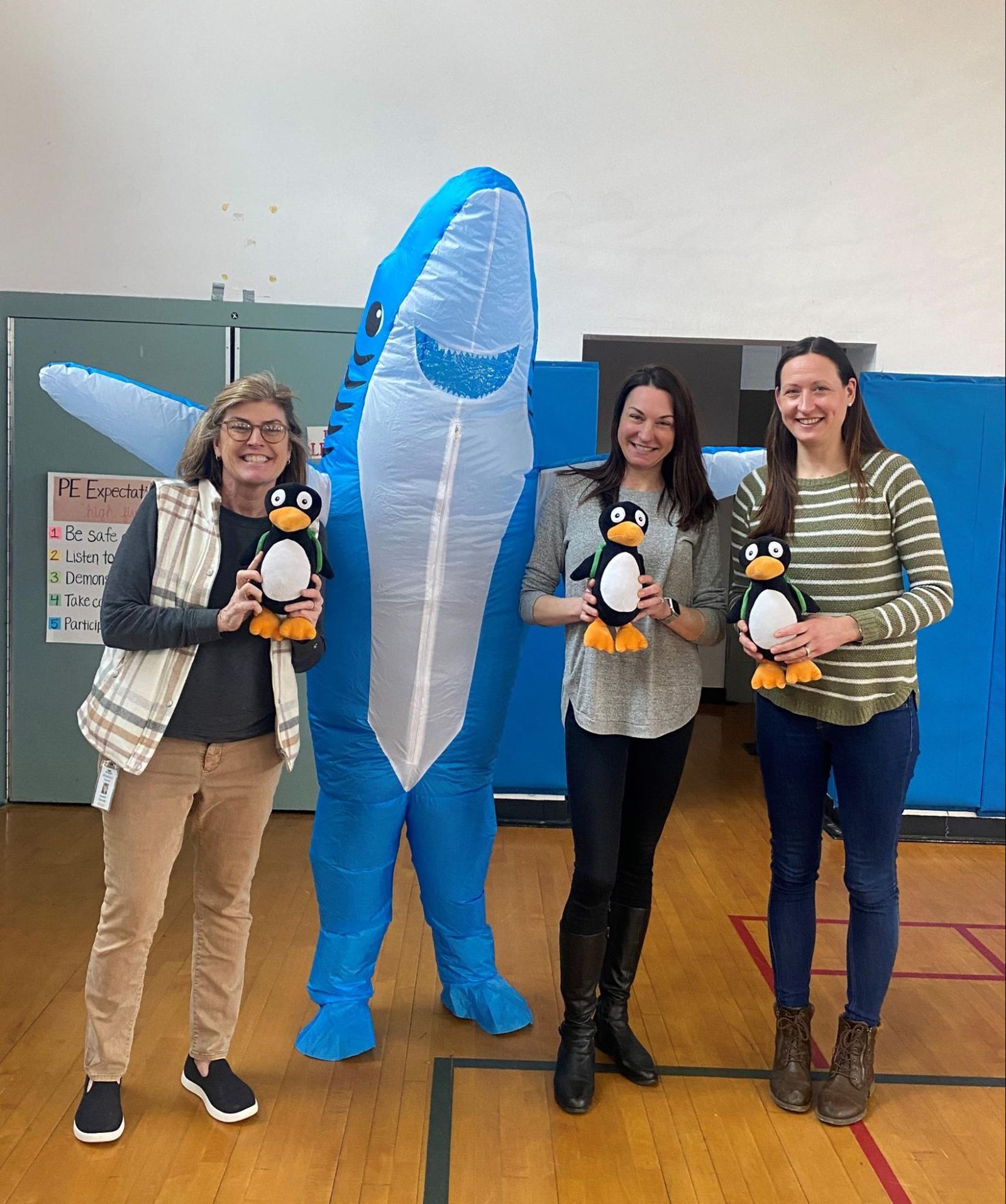 The three classes that completed the most ST Math objectives were Mrs. Farwell's first-grade class (183 objectives), Mrs. LaMountain's Third-grade class (191 objectives), and Mrs.McDonald's class(195 objectives) Great work everyone!
Fun Fact: Did you know that Mrs.LaMountain and Mrs. MacDonald are sisters?