Our Community
Jenkins Update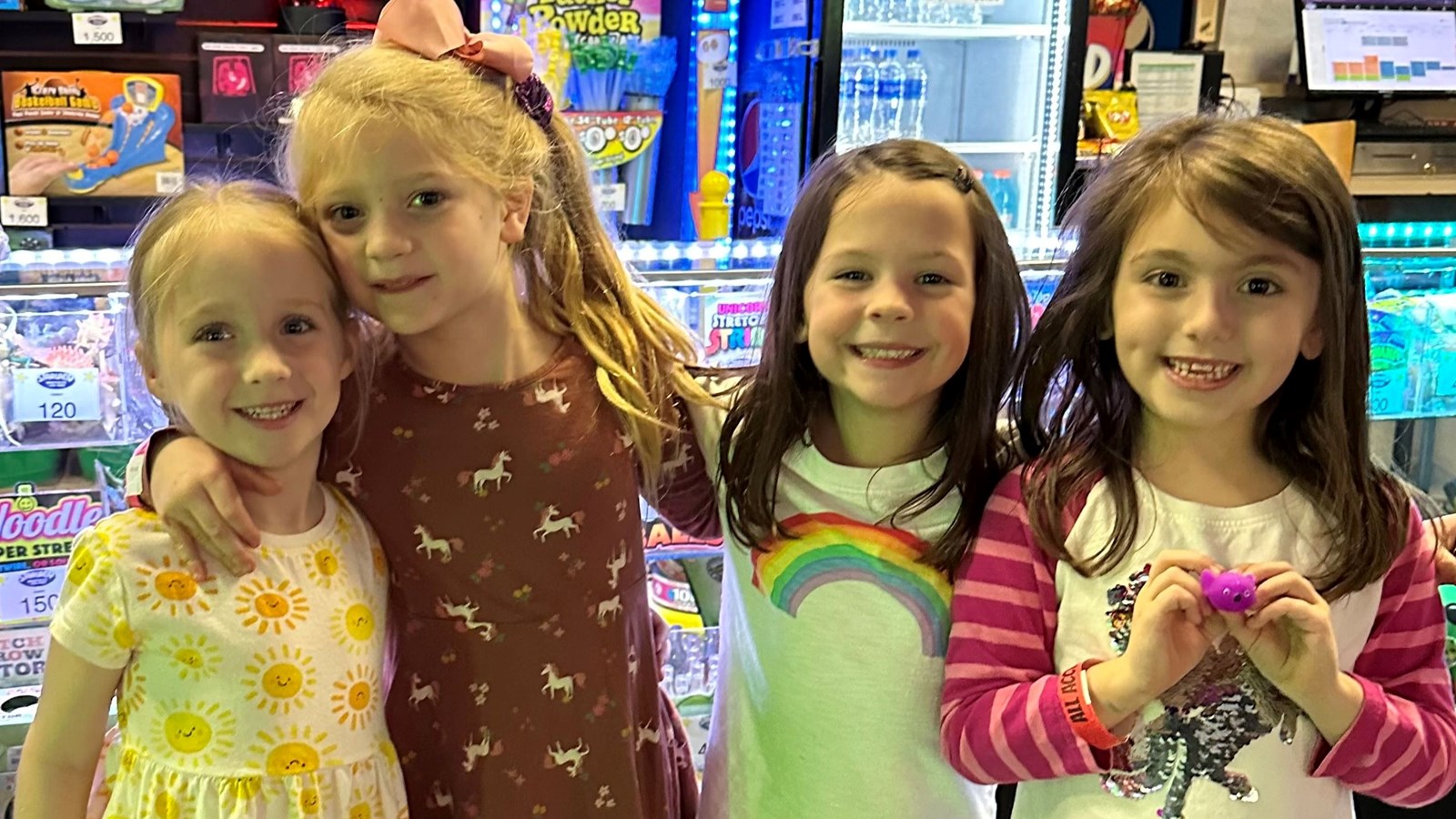 PTO Fundraiser at Starland
What is Coming Up at Jenkins?
May 5 - School Council Meeting at 3:45 in the Jenkins Library
May 10 and 11 - Grade 3 Math MCAS
May 11 - Spring for the Arts
May 15 and 16 - Grade 5 Math MCAS
May 17 and 18 - Grafe 4 Math MCAS
May 19 - PTO Parents Night Out, Playground Fundraiser
May 22 -23, Grade 5 Science, Technology and Engineering MCAS
Check the Jenkins Calendar for all of the details and most up-to-date information!
In Case You Missed It … Check out the Jenkins News Feed, including information about the upcoming Kindergarten Orientation.
Jenkins gets "Ship Shape"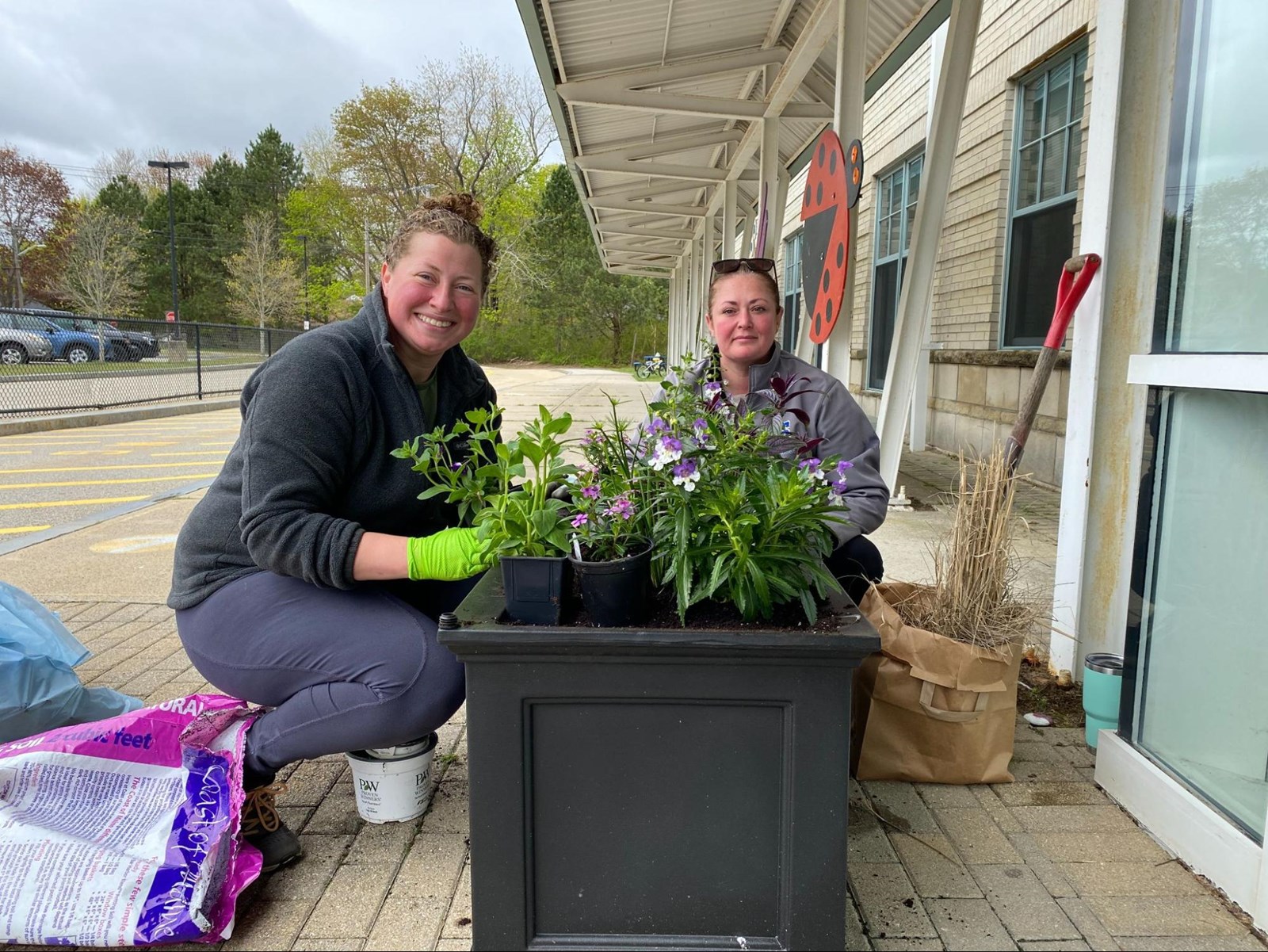 Thank you to Mrs. Tibbetts and Mrs. Kenneway for refreshing our main entrance planter
Teacher Appreciation Lunches are a Hit with Staff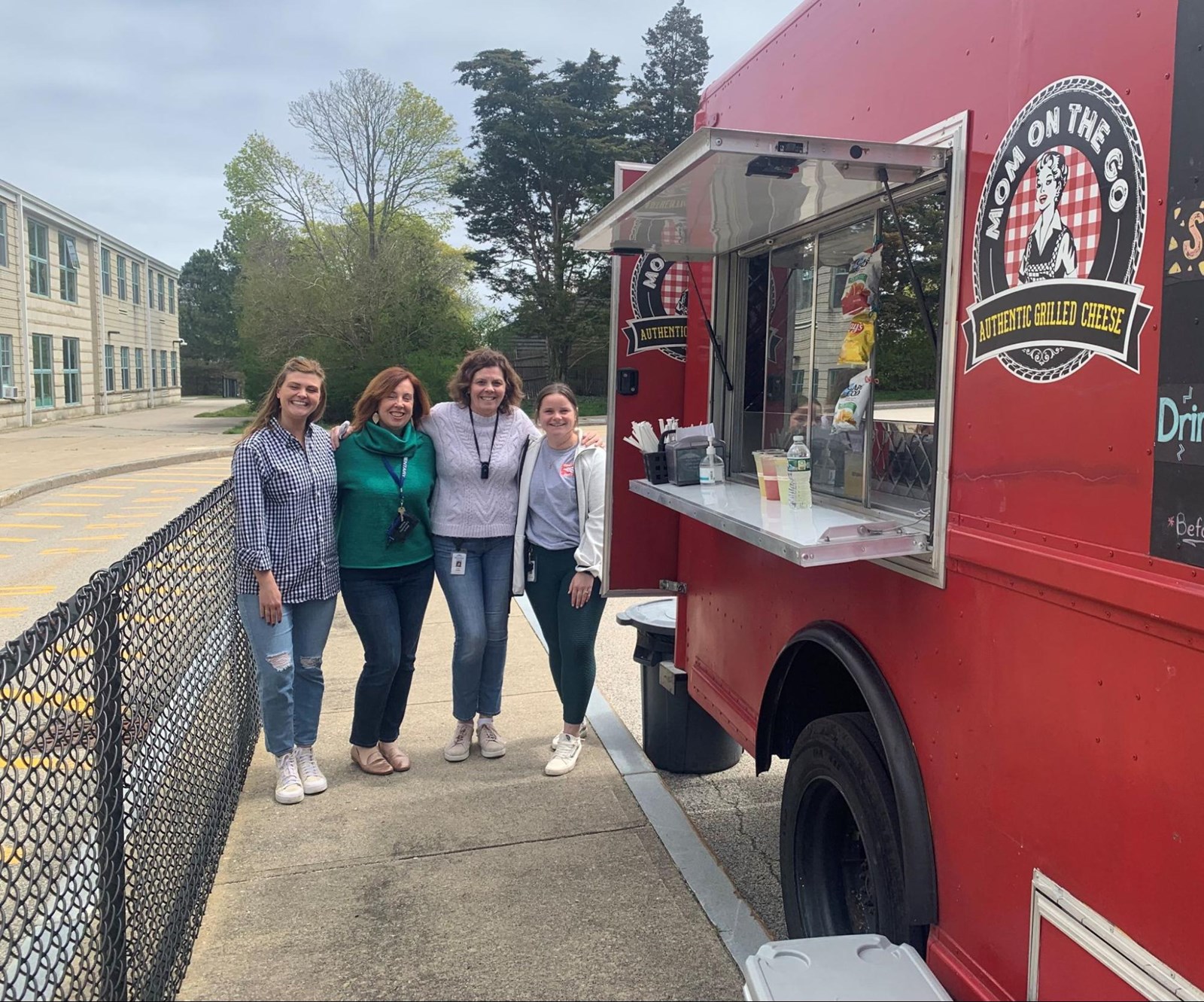 Thank you to the Jenkins PTO for the Teacher Appreciation Lunches this month.
Mrs. Woodford, Mrs. Murray, Ms. Hallin and Ms. MacDonald pick their lunch choices from "Mom on the Go" in front of Jenkins.
Gift baskets are being raffled off each week too, the first-week winner was Mrs. Mulcahy in the main office.
Thank you Vinal Ave Neighbors!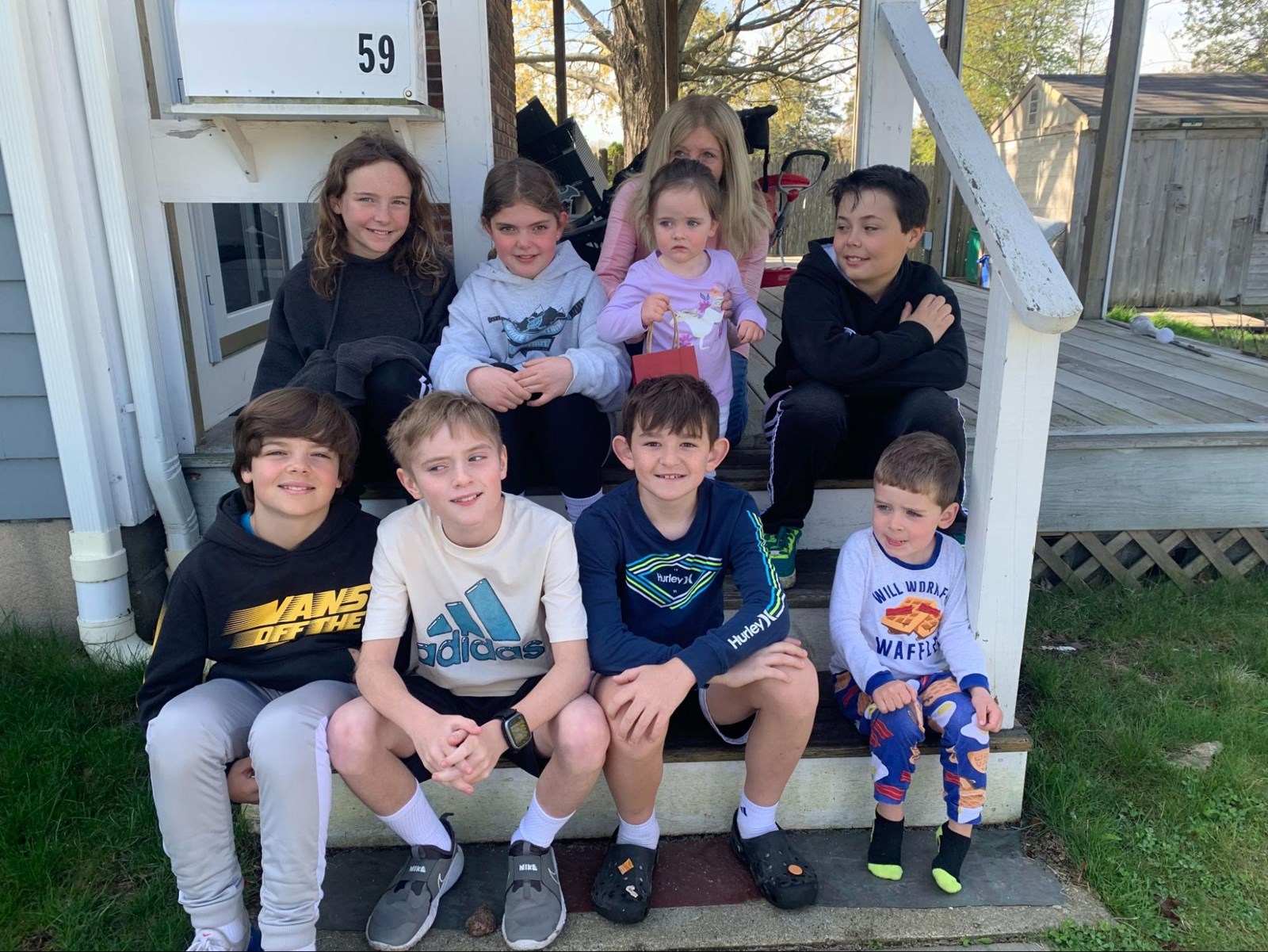 Fifth Grade Student Ambassadors for "Patience" delivered gift bags to each house on Vinal Ave.
Gift bags contained a shark pen, flower seeds, and Double Bubble gum.
Owen Lazcano, Rory Smith, Cooper Hausmann, Cavan Labresh, Macie Legge, and Holland Walker are pictured here with two of our youngest neighbors on their porch steps.
The Ambassadors received several "thank you" phone calls and cards from the Vinal Ave neighbors who appreciated the personal deliveries from the Jenkins students.
"A" for Effort!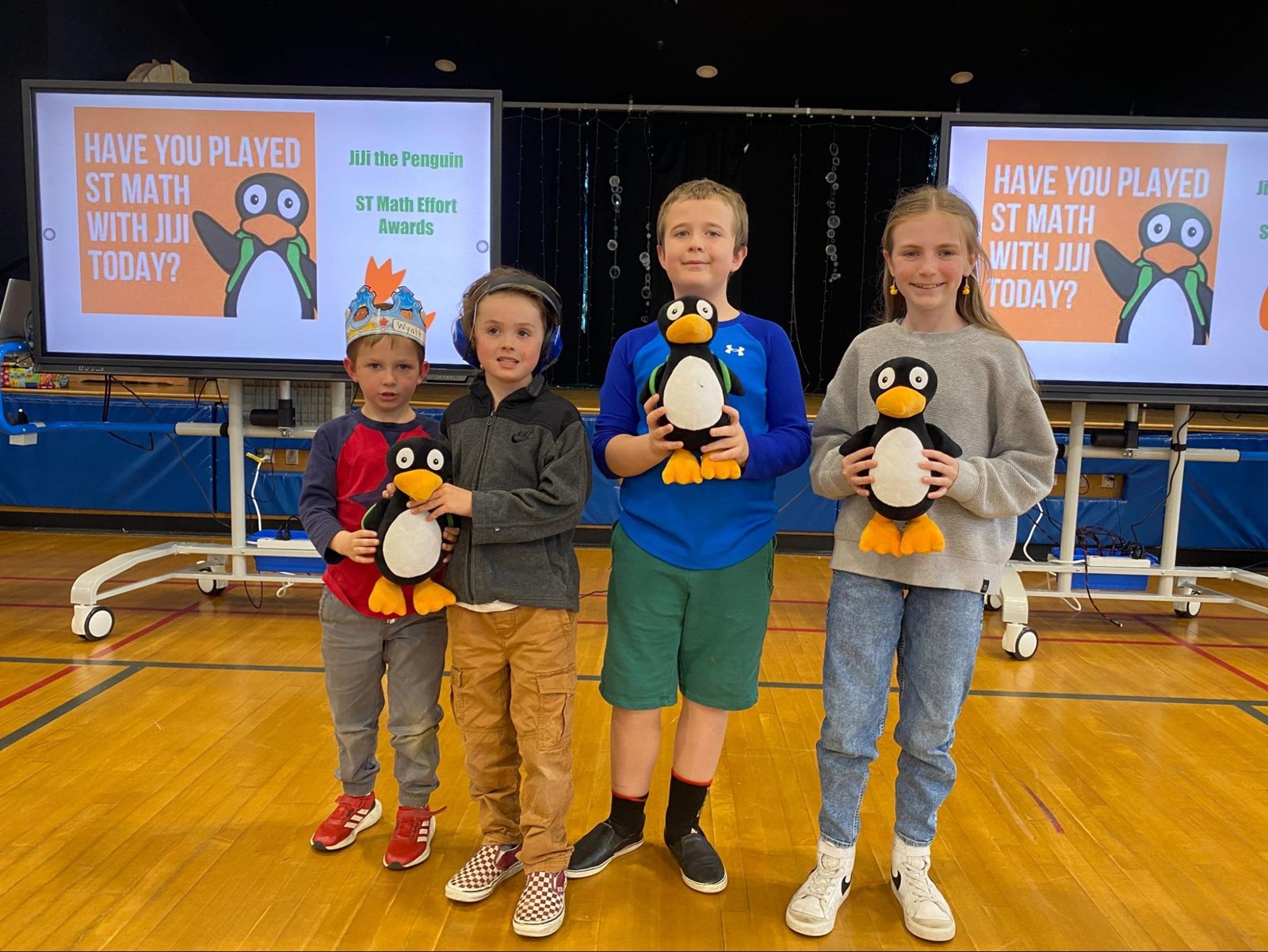 Congratulations to Mrs. Corcoran, Mrs. Fiddler, and Mrs. Norton's classes which were recognized for giving the most effort in completing ST puzzles.
Jiji the Penguin will stay with their classes until our May Shark Assembly.
Thank you to Wyatt Sullivan, Brody McNamara, Luke Noord, and Greta Maguire for accepting the rewards on behalf of their homerooms.
April Shark Awards for "Patience"

Kindergarten: Ryder Driscoll O'Brien, Brock Dexter, Thiago Peralta, Sebastian Hale, Evelyn Tibbetts
First Grade: Claire Beekman, Julian Hanks, Noah Sadowski, Callan Tibbetts, Mateo Noguera
Second Grade: Ava Lerouge, Emerson Fuchs, Noah Sammartino, Clara Crombie,
Third Grade: Nora Caulfield, Rose Walker, Teo Pascarelli-Falcone, Simone Walker, Levi Frenis, Faye Schug
Fourth Grade: Ella Poisson, William Duane, Jackson Spence, Jack Savage
Fifth Grade: Lexi Davey, Teagan Hickey, Mia Ludlow, Avery Noord, Maya DeJesus, Cooper Kosman
Class Shark Awards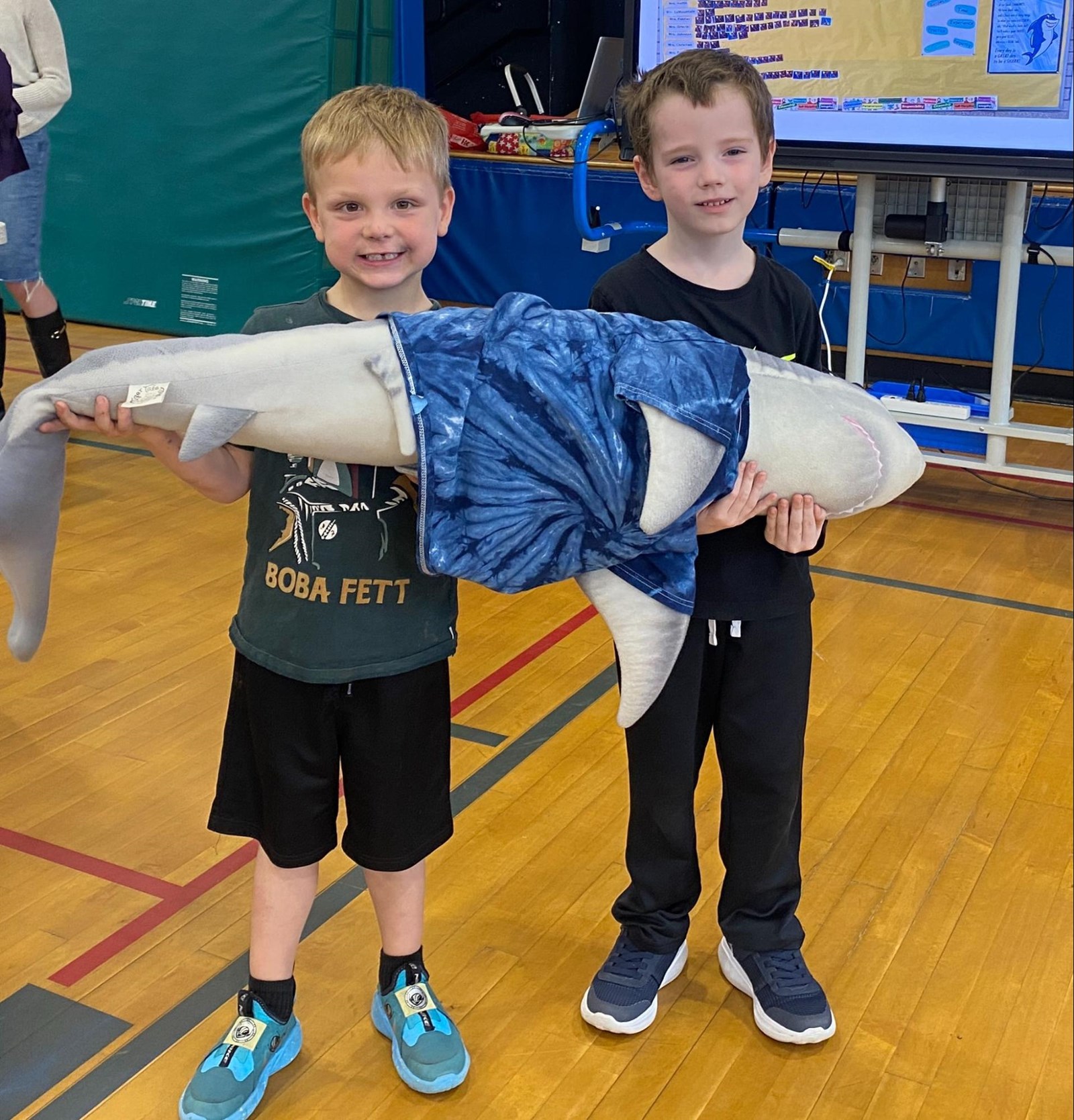 Mrs. Tichnor's Class wins the K-2 Shark Award by earning 19 shark teeth, that's 190 acts of being 'fin'tastic!
Thank you to Graham Carnell and Charlie MacIsaac for accepting for their class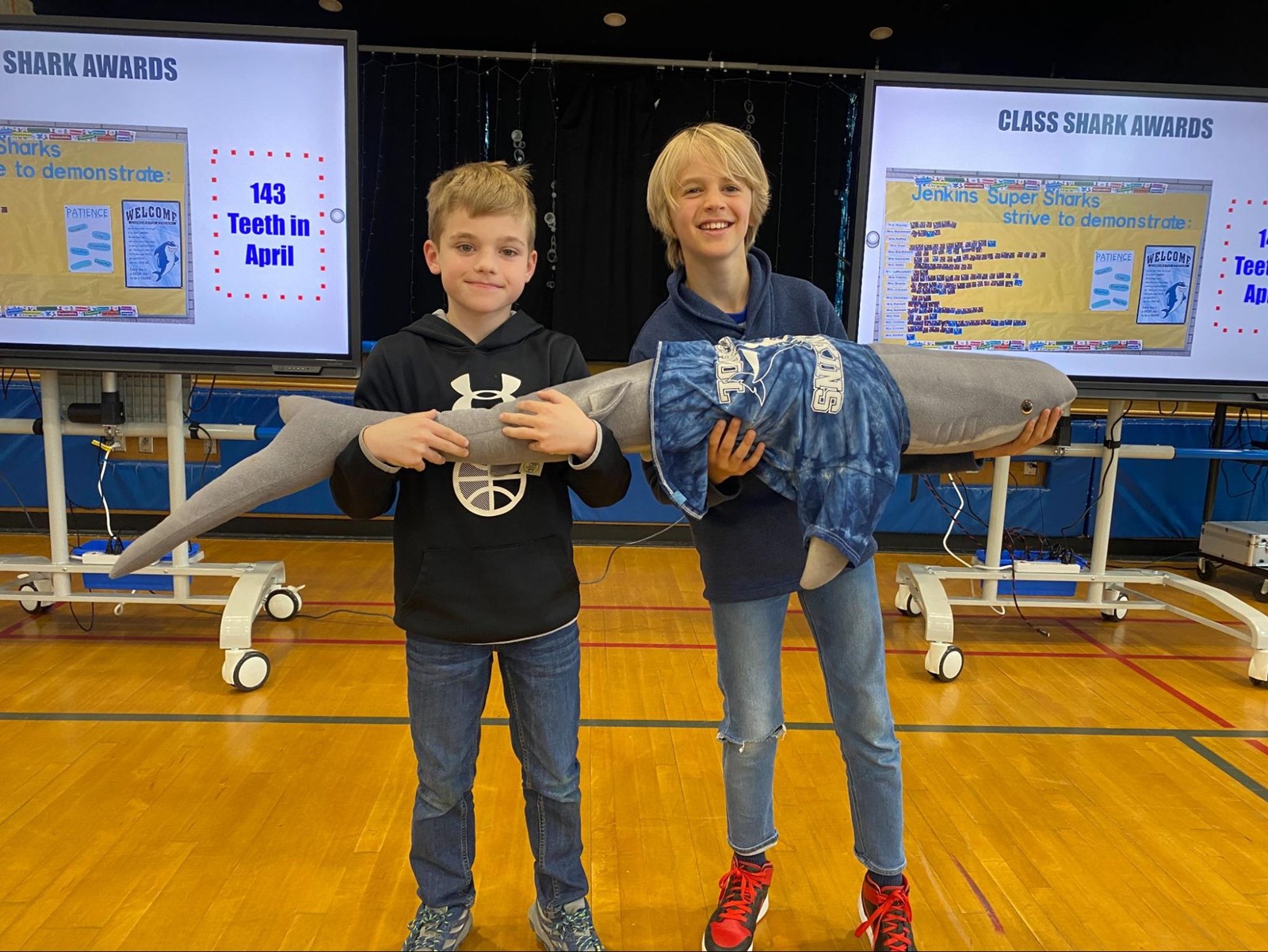 James Leroy and Benny Studley accept the 3-5 Shark Award for Mrs. Corcoran's class.
How did they earn the shark? By having the most shark teeth in April with 180 acts of being 'fin'tastic!
Have a question?
Contact the Jenkins Office at jenkinsoffice@scit.org or call 781-545-4910