Announcements
First Days of School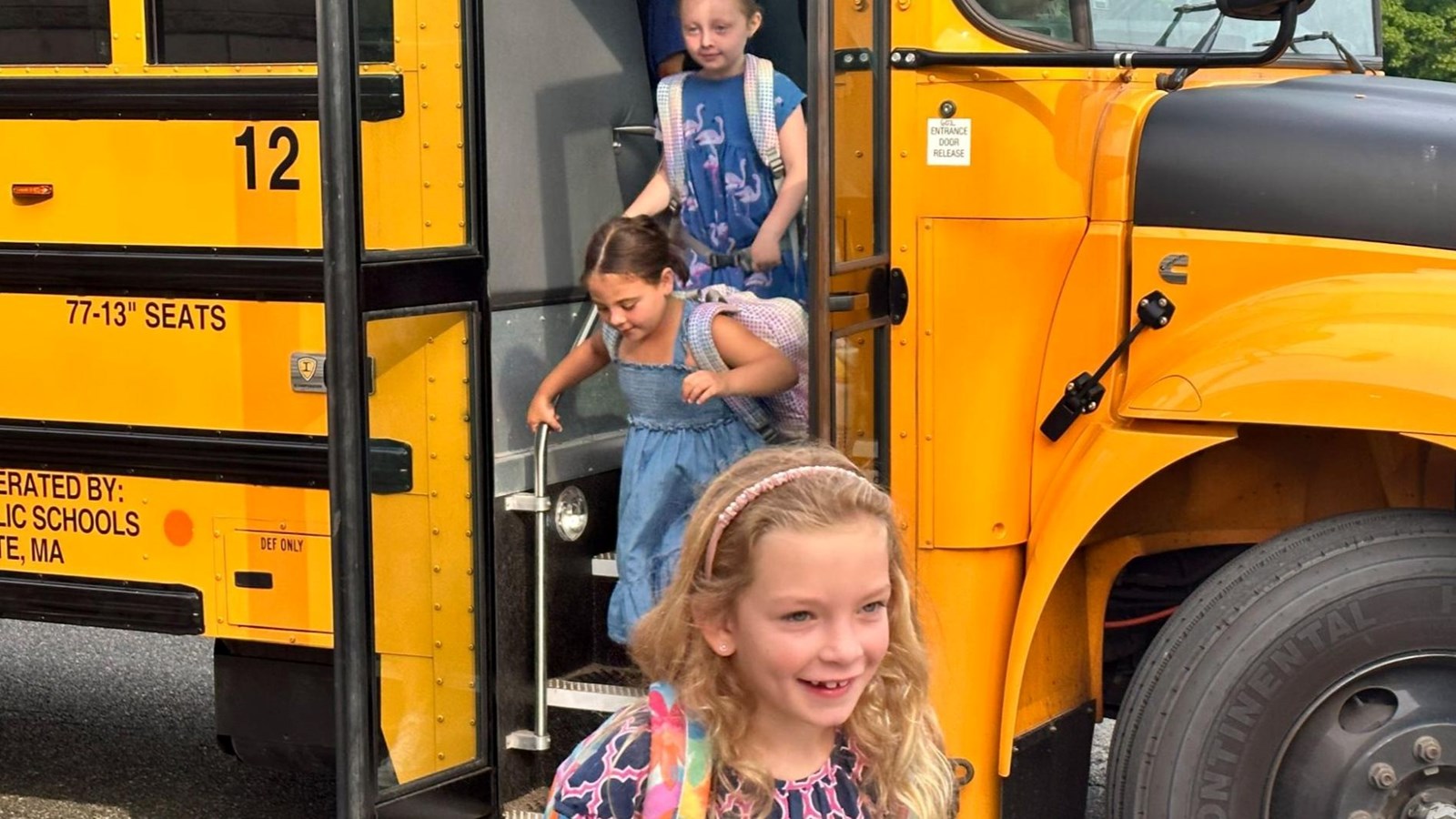 Jenkins sharks were all smiles as they stepped off the bus on the first days of school.
Our first week of school was fun filled with greeting new friends and old and learning new routines.
Here are some highlights:
Car Rider Dismissal
Car riders are now dismissed alphabetically in the library or art room prior to being called to their vehicle.
This keeps siblings together in one place and makes for a more efficient and safe exit from the school.
Fire Drill
Our first fire drill got a huge thumbs up from the Scituate Fire Department.
The students and staff exited quickly and were all accounted for in record time.
Lunches and Recess
We have five lunches and recesses this year instead of three. This means that all grade levels have lunch and recess instead of doubling up with another grade.
Kindergarten and first grade are together with our kindergarten assistants and cafeteria hostesses lending extra hands to our youngest students.
Questions? Contact the Jenkins Office at jenkinsoffice@scit.org or call us at 781-545-4910.
Mary Oldach, Principal moldach@scit.org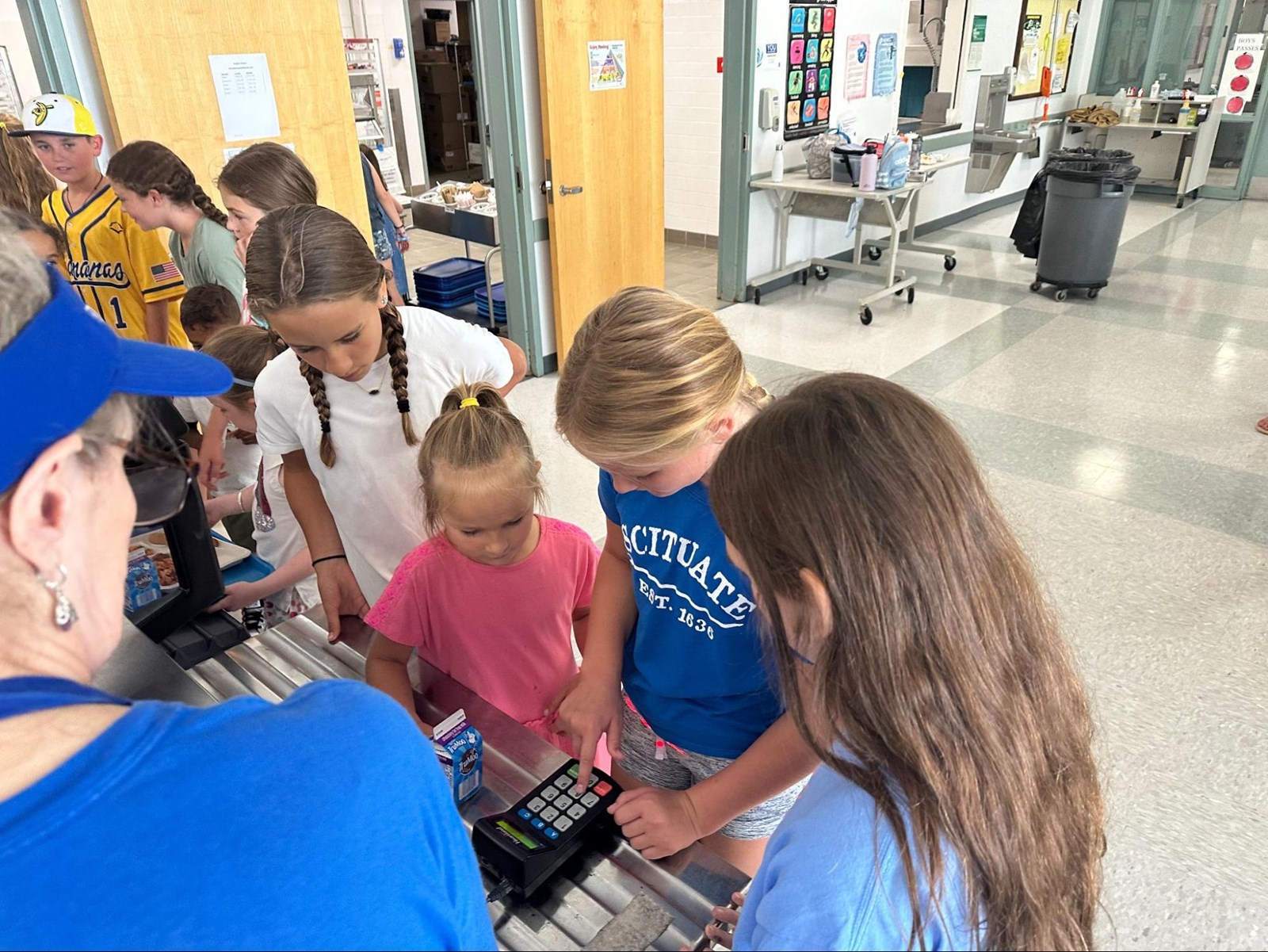 Fifth graders helped kindergarten students learn how to use their cafeteria codes in the lunchroom. Maggie McCullough pitches in to help her own little sister!
September Happenings
Wednesday, September 13 - Grade 4 band instrument demonstrations in school
Tuesday, September 19 - PTO Meeting, 7:00 pm, Jenkins Library
Wednesday, September 20: Elementary Expectations Night

Student Last Names beginning with A-K: 6:00-6:30 pm
Student Last Names beginning with L-Z: 6:45-7:15 pm

Wednesday, September 28: Picture Day!
Friday, September 22 - PTO Golf Fundraiser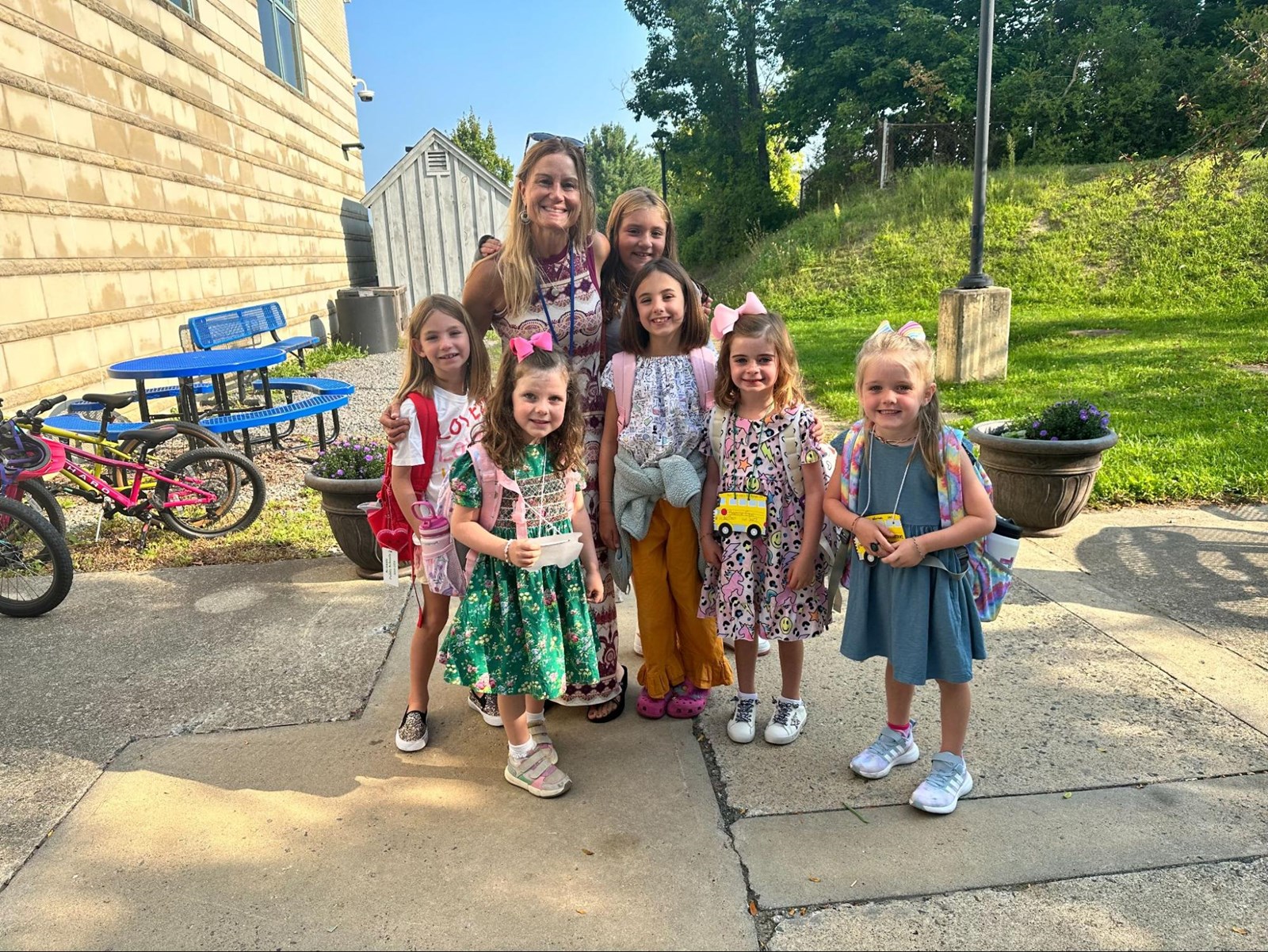 Mrs. McNamara, Reading Specialist, greets kindergarteners, and our Jenkins helpers on their way into school.
Student Handbook
The SPS Elementary Handbook has been published on our website.
While completing the Annual Student Information update in Aspen, caregivers will be prompted to acknowledge that they have read and agree to the expectations and policies in the handbook.
Please note that students may not use smartwatches or cell phones during the school day (page 24).
Stay Up-to-Date
We have a website filled with great resources. You will find the most current information on our Jenkins Website:
Jenkins Sharks Newsfeed Check out the newsfeed for any previous posts.
Download the mobile app (iPhone or Android) and get notifications when news is published.