Announcements
New Cushing School Principal Announced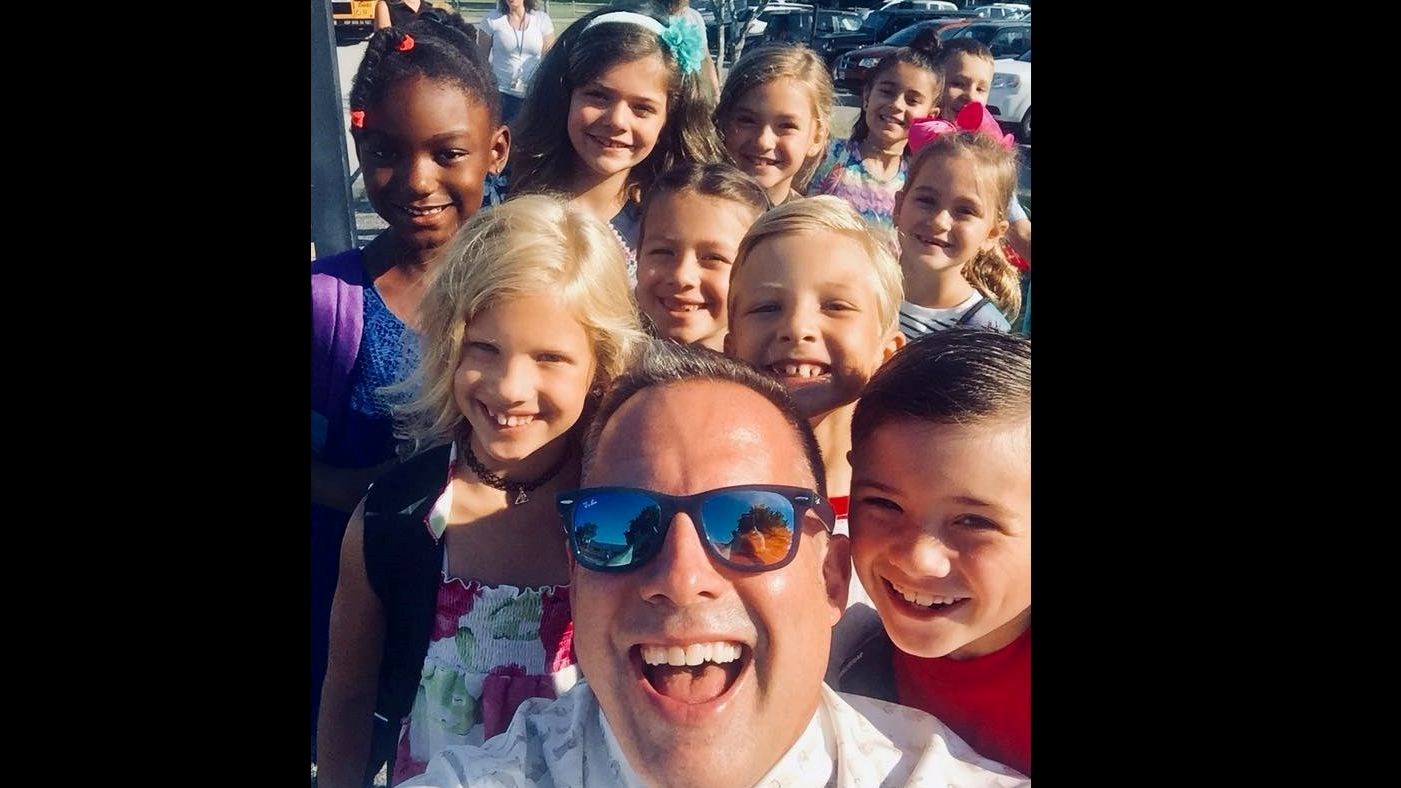 Mr. Williams joins our team possessing fourteen years of elementary leadership experience, having held elementary administration positions in Whitman-Hanson Public Schools, Norwood Public Schools, and most recently as the Principal of the West Elementary School in Plymouth for nine years. Mr. Williams has a rich skill set in elementary leadership, having earned the highest distinction as a "Lighthouse Blue Ribbon School of Excellence" for Plymouth Public Schools in 2015 (a national credential). Mr. Williams has experience in supervising and evaluating certificated and classified elementary staff, elementary curriculum, instructional technologies, as well as a background in working with Response to Intervention protocols, Professional Learning Communities and the Common Core standards as established by the Massachusetts Department of Elementary and Secondary Education. Mr. Williams brings a depth of knowledge with elementary pedagogy, special education mandates and protocols, Positive Behavioral Interventions and Supports (PBIS), as well as social-emotional learning. Mr. Williams has adept skills in addressing crisis management, school safety protocols, coupled with proactive parent engagement, forming partnerships with all stakeholders in the community. Mr. Williams is a child centered, compassionate, empathetic leader, with a clear vision for what constitutes a successful, thriving place of learning for children. He is excited to join the Scituate community and he can't wait to meet your child!
Additionally, Mr. Williams has had experience being employed in the private business sector, having held leadership positions in the finance and high-tech industries, prior to transitioning into the field of education. His interpersonal and communication skills will enhance your child's public-school experience. His most recent leadership achievement was organizing and managing the First Annual Children's Business Fair for the town of Plymouth in October of 2021. This was new initiative, where Mr. Williams worked across Plymouth with various stakeholders, including The Plymouth Regional Economic Development Foundation, The Plymouth Chamber of Commerce, Plymouth Elementary and Secondary principals, as well as local business owners and entrepreneurs. This was a highly successful event, where all fifth-grade students were able to sell their self-generated products on the free market in Plymouth. Mr. Williams brings tremendous character, enthusiasm, and a love of learning to the elementary arena.
Educationally, Mr. Williams holds a Bachelor of Arts degree in Communication from the University of Maine, a Master of Arts Degree in Communication (Summa Cum Laude) from Suffolk University and an M. Ed degree in Elementary Education from Salem State University (Phi Kappa Phi Honor Society). Mr. Williams is also a candidate for admission to the University of Massachusetts at Lowell for an Ed.D in Educational Leadership (to matriculate in the spring of 2023). We are excited for Mr. Williams to join our team!
Mr. Williams joins the Scituate family effective July 1st and will be in communication with staff shortly thereafter, and will be holding a "Meet & greet" for Cushing parents/caregivers on Thursday evening, July 21st at 6:00 pm at Cushing School.