Student Life
Cushing Cat Connection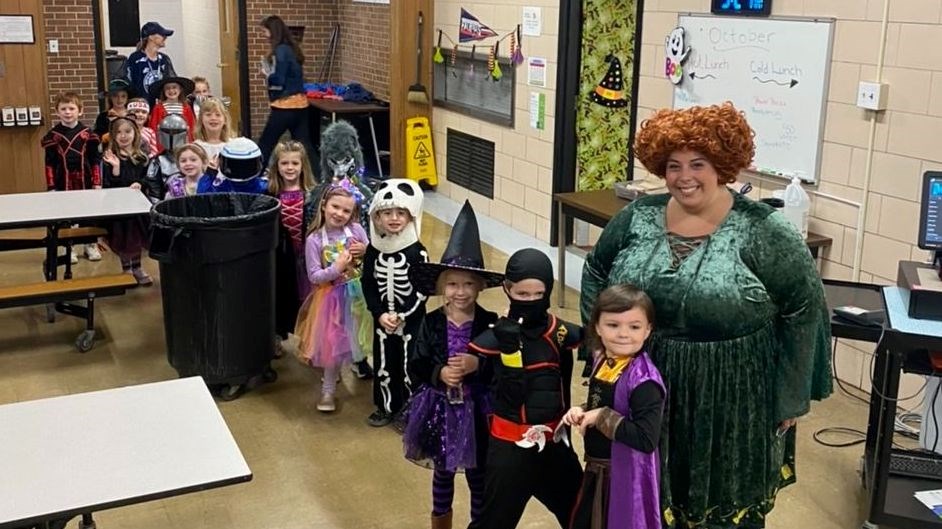 Caption: Miss Listernick's Kindergarten students led us in our Halloween Parade on Monday! Great job boys and ghouls - it was a spooktacular day!
Welcome November!
I cannot believe how quickly time is flying by! Greetings from Cat Country! I hope everyone is enjoying these last final days before Daylight Savings Time ends (clocks are set back one hour this Sunday, November 6th). We have been busy at Cushing Elementary! Our Kindergarten and First Graders enjoyed their "Halloween Parade" at Cushing School on Monday morning - it was a true treat for us all!
Caption: Ms. Abdallah's Kindergarten students got into the Halloween Spirit on Monday!
Family Engagement Pilot Program
Scituate Public Schools is now launching our "Family Engagement" pilot program, starting the week of November 7th. Cushing staff members will be publishing their "office hours" to be available for parent consultation. This will be before or after school, offered for one hour or for two 30 minute blocks.
Cushing Clubs
Our Clubs are up and running at Cushing School! Clubs will be running through December vacation. We are excited to offer:
Lego Club (with Mrs. Olivieri) on Tuesdays (3:30 - 4:30)
Clay Club (with Mrs. Davis) on Wednesdays (3:30 - 4:30). K-2 will be four weeks; 3-5 the following four weeks
Homework Club (with Mrs. Dewberry, Mrs. Pompei and Mrs. Nash) Wednesdays 3:30 - 4:30
Crochet/Craft Club (with Mrs. Trickler) Thursdays, 3:30 - 4:30.
LIT Team
Additionally, our Love Inclusion and Trust team is up and running at Cushing - over 50 students have signed up and are participating in this awesome experience! Thank you to Mrs. Kamdar, Mrs. Olivieri and Mr. Adams for their leadership in running this club!
Lifetouch Pictures
Lifetouch Pictures have arrived at Cushing - be on the lookout for your child's picture going home this week (the make up day for pictures is November 28th if you would like another photo).
Celtics Spirit Day
We are having a Celtics Spirit Day at Cushing School this Friday, November 4th! Students and staff are welcome to wear Celtics gear in support of our local Boston team!
PBIS Assemblies
We have held two PBIS (Positive Behavioral Interventions and Support) assemblies at Cushing so far this year, focusing on appropriate cafeteria behavior and on safe hallway behavior! Congratulations to our Cat House Champions for this month, the Tigers!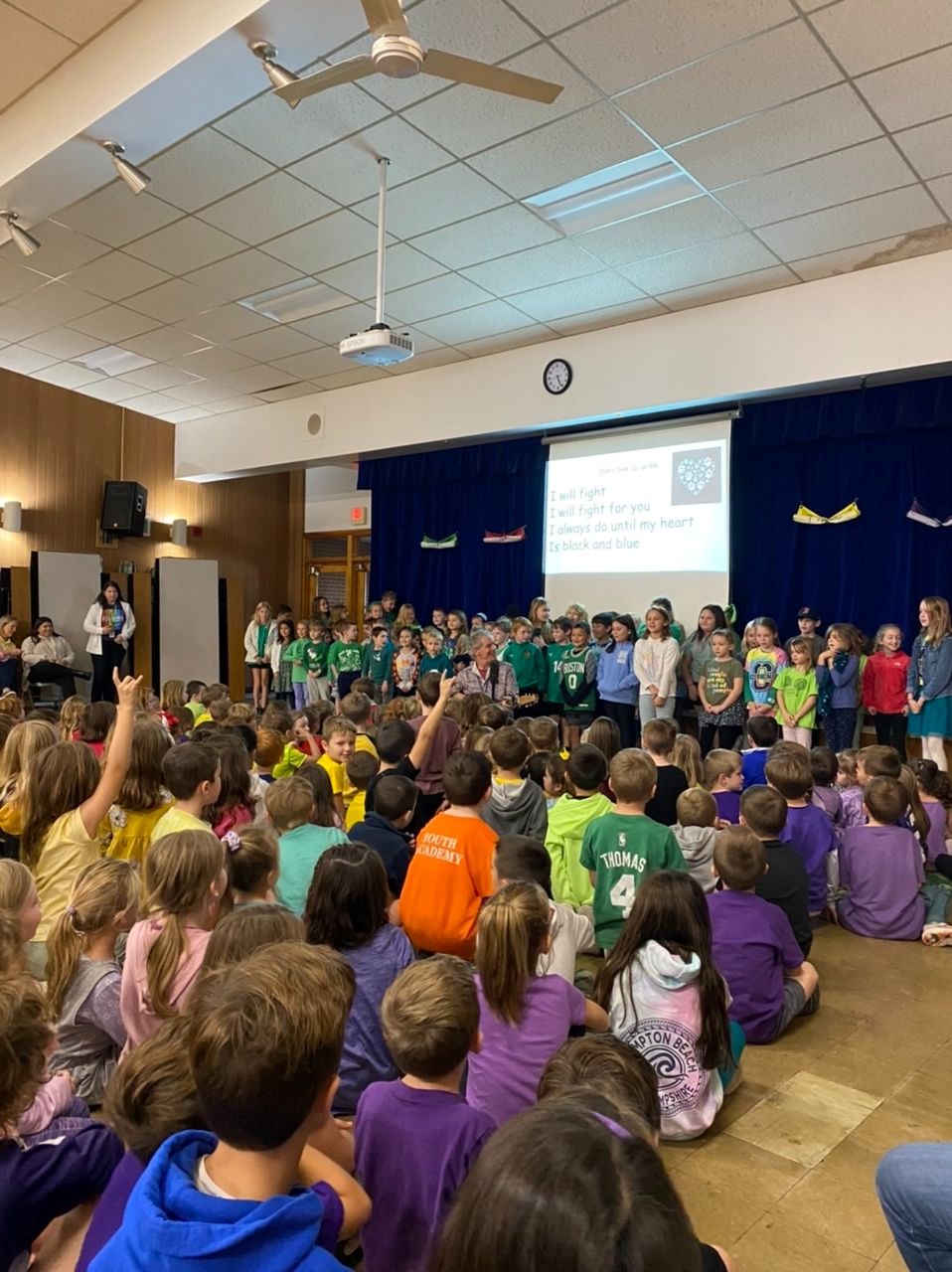 Caption: Thank you to Mr. Mundt for leading our Cushing Cats with our School Song! Also special thanks to Dr. Sweeney, Mrs. Moon, Ms. Martin and Ms. Dunn for their hard work in organizing our monthly community meetings!
Shout out!
I would also like to give a special shout out to the Scituate Fire Department and to the Scituate Police Department for visiting Cushing School over the past couple of weeks, reviewing Fire Safety and Trick or Treating Safety with our students! Thank you so much!
Upcoming Events
Here are some important upcoming dates at Cushing - please mark your calendars:
Tuesday, November 8th: Election Day - No School For Students
Thursday, November 10th: Veterans Luncheon At Cushing
Friday, November 11th: No School, Veterans Day - THANK YOU VETERANS!
Thanksgiving Recess: Early Release 11:25 (No Lunch) Wednesday, November 23rd. No School Thursday November 24th or Friday, November 25th.
For the most up-to-date information about our events, please see the Cushing Cats Calendar on our website or in the Scituate Public School's mobile app.
Thank you everyone for your continued support - we hope to see you soon at Cushing!
Mr. Williams
Important Note From Our District Nurse Leader
Dear Families, We hope you are enjoying the beautiful fall weather we have been having! With fall and winter, unfortunately, comes cold and flu season.
We would like to share this letter with suggestions for preventing respiratory illness that was shared with us by the Massachusetts School Health Unit. Please don't hesitate to reach out to your Family's Health Care Provider, Nurse Leader Kellie Bell, or your school nurse if you have any questions or would like more information.