Student Life
Cushing Cat Connection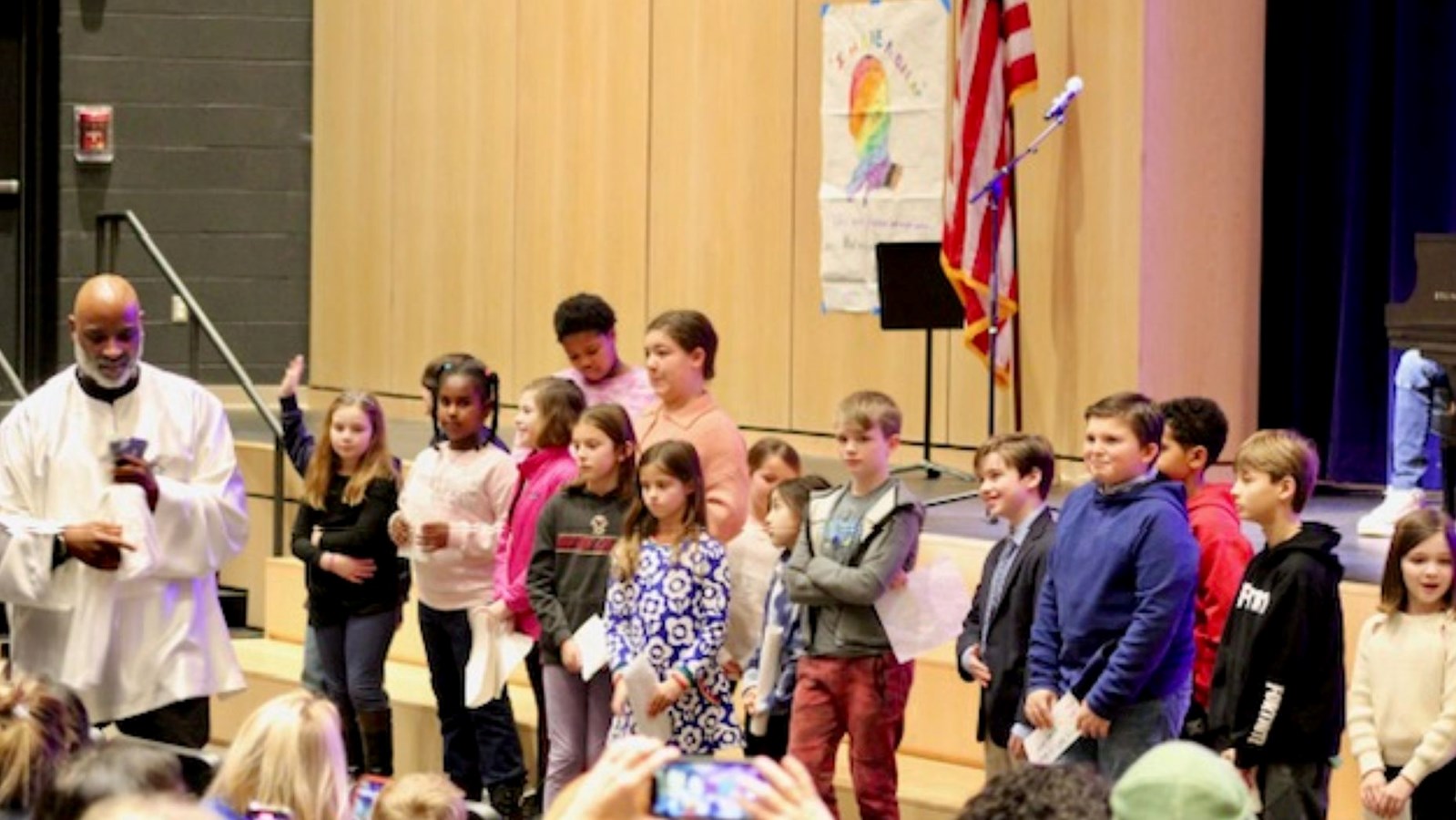 Cushing Cat Connection
2nd Annual Dr. Martin Luther King Memorial Event!
Congratulations to all Cushing Elementary students (and to all Scituate Public Schools elementary students) who participated in the Martin Luther King Celebration Memorial event, held this Monday, January 16th at the Scituate High School Performing Arts Center! By all accounts this was a spectacular event, organized by Mr. Jamele Adams, Director of Equity, Diversity and Inclusion for Scituate Public Schools!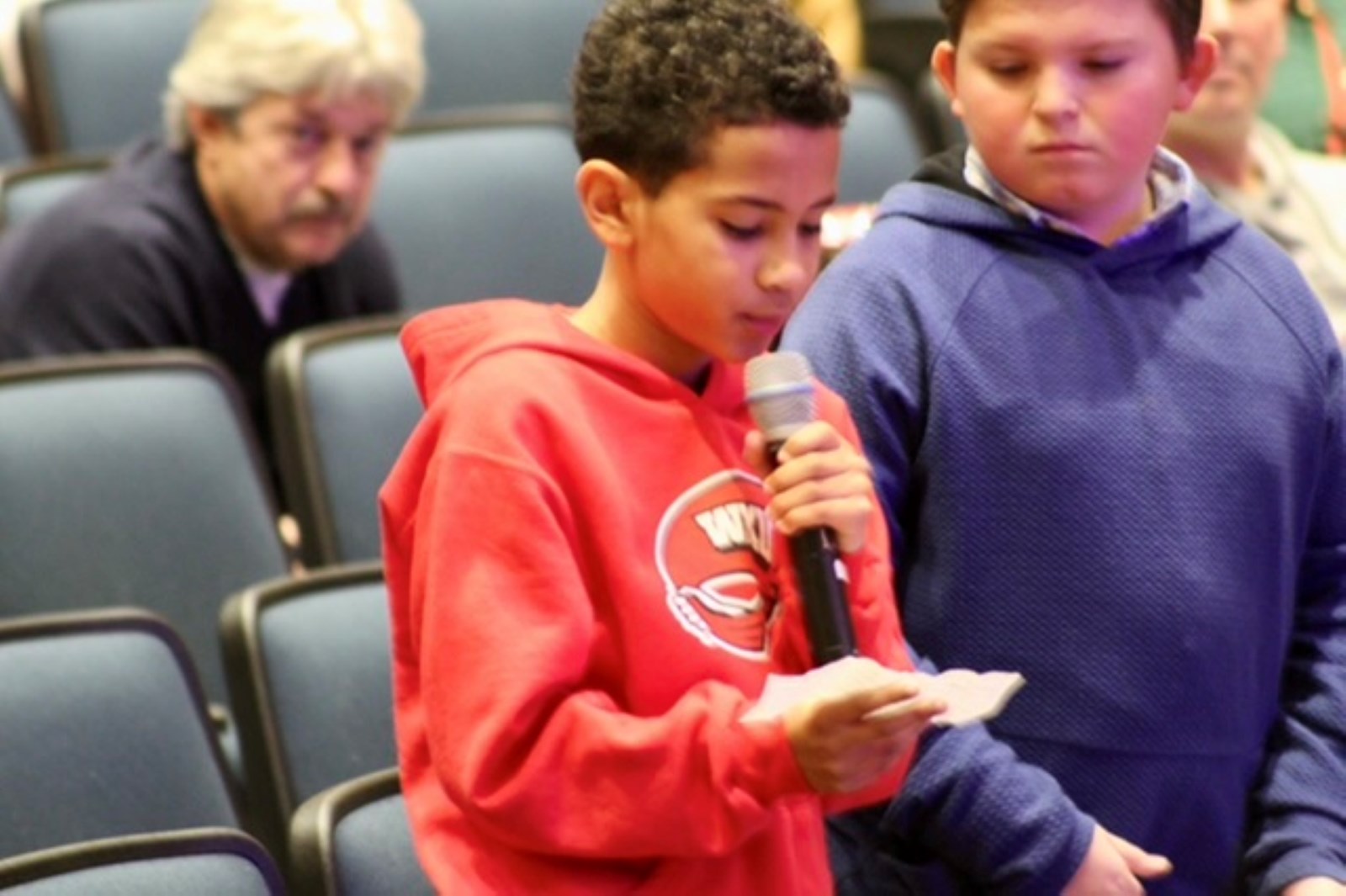 Image Caption
Celebrating the theme, "Be The Love That H8 Can't Stop," Cushing fourth grade students Avry James and Caleb Spinale participated in the recent Dr. Martin Luther King's Memorial Event on Monday, January 16th!
Bundle Up For Colder Weather! A Message From Nurse Mardeusz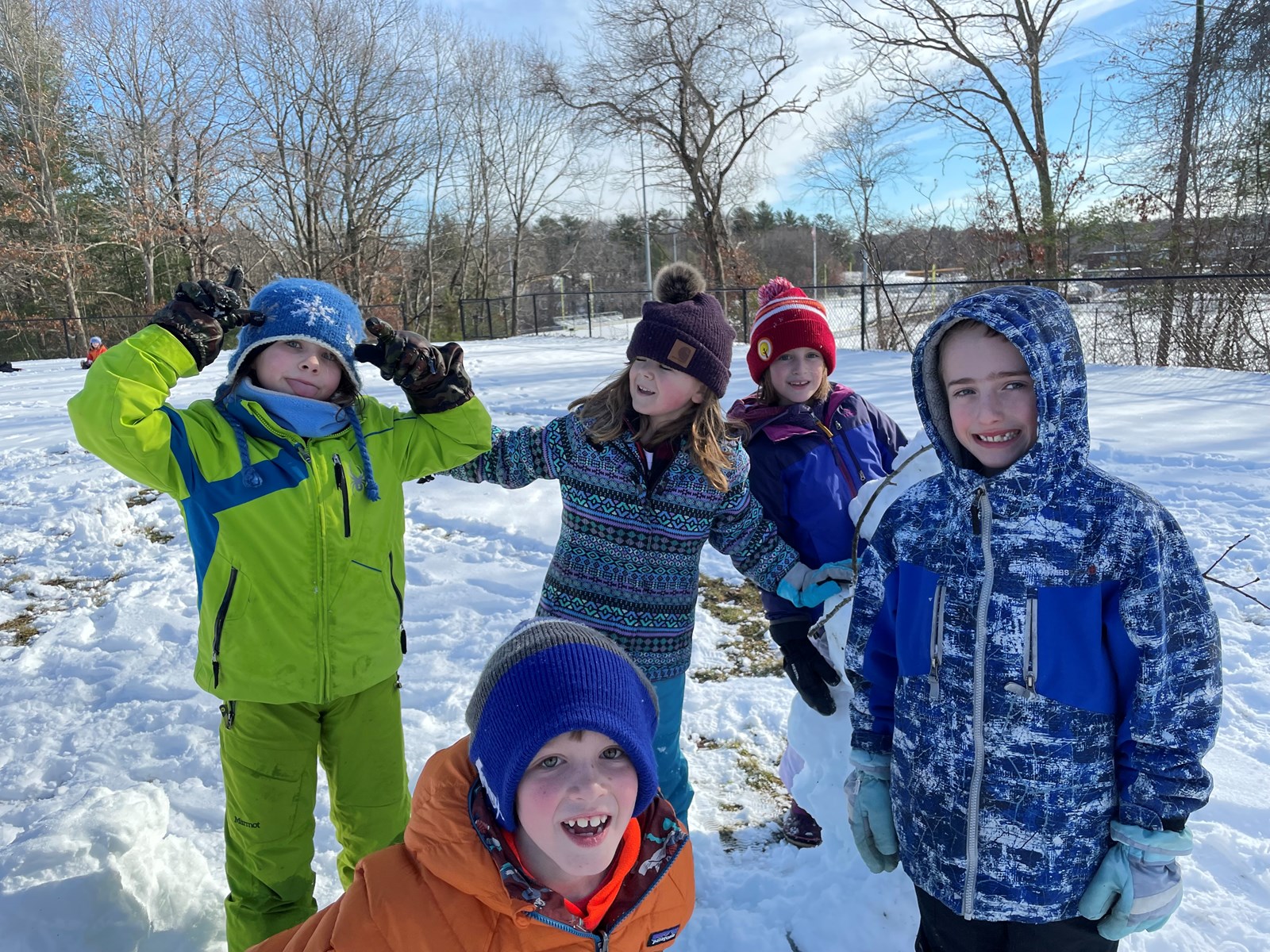 Cushing student playing in the snow
The children enjoyed a few days of winter fun in the snow this week at recess. Please have your student bring snow pants, winter boots, hats and gloves to play and stay dry in the snow. Also, it is very helpful in the lower grades to keep a change of clothing in the backpack in case of wet clothes or toileting accidents. I am accepting any donations of boys and girls sweatpants or stretch pants and long sleeve tops in sizes 4, 6, 8 and 10 in the health office for clothing emergencies. Thank you!
Owls At Cushing!
Check out the spectacular Owl art project in our main lobby! Under the guidance and direction of Mrs. Davis, our incredible Cushing art teacher, our third graders painted brilliant portraits of many different kinds of owls, based on the non-fiction book, Owls, by Gail Gibbons. Wonderful job Cushing third graders!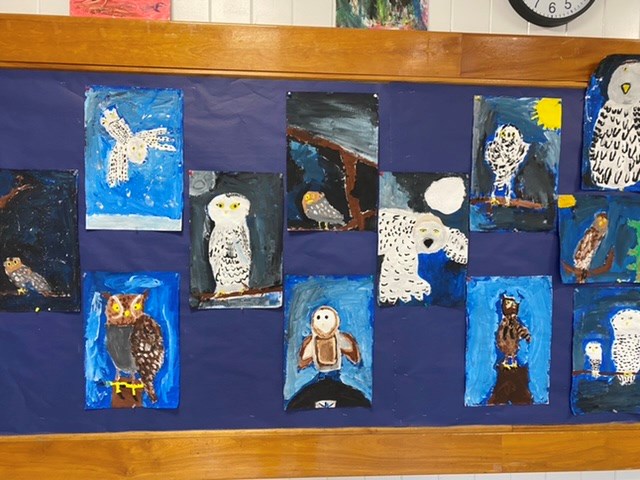 Owl artwork
Smartwatches in School
If your student has a smartwatch, please be sure that you discuss the following to ensure that your child can fully engage in school activities:
use watches in school for telling time (not texting, calls, etc)
ensure that you respect privacy by not recording others
Your help is appreciated!
Upcoming Spirit Days at Cushing:
Friday, January 20th: Crazy Hat Day: Wear your favorite hat to school!
Friday, January 27th: Dress Up As A Cushing Staff Member Day: Students are encouraged to dress up as their favorite Cushing staff member!
Friday, February 3rd: Mixed Match Socks/Shoes Day: Wear socks and/or shoes that don't match!
Friday, February 10th: Twin/Triplet Day: Students can dress up in the same clothes to be "twins" or "triplets."
Friday, February 17th: Crazy Hair Day: Get out the hair gel and style your hair to be out of this world!
More Spirit Days to follow in March - stay tuned for "March Madness" coming to Cushing soon!
Upcoming Important Dates:
Sunday, January 22nd: Chinese New Year
Thursday, January 26th: Early Release, 12:35
Monday, January 30th: Cushing Elementary "Celebration of Learning" presentation to Scituate School Committee, 7:00 PM
Tuesday, January 31st: Grade 3 Rescheduled Field Trip, Plimouth Patuxet
Tuesday, February 7th: Welcome To Kindergarten Information Meeting, 6:00 PM, Scituate High School Performing Arts Center
Thursday, February 9th: Kindergarten Registration Opens
Thursday, February 9th: Early Release, 12:35
Thursday, February 9th: Cushing Elementary "Scoop A Thon," Nona's, 4:00 PM
Monday, February 20th - Friday, February 24th: NO SCHOOL (VACATION WEEK)
Visit our Cushing Cats Calendar for the most up-to-date information.
Thank you for your continued support, and I hope to see you in 2023 at Cushing!
Mr. Williams