Announcements
Cushing Cat Connection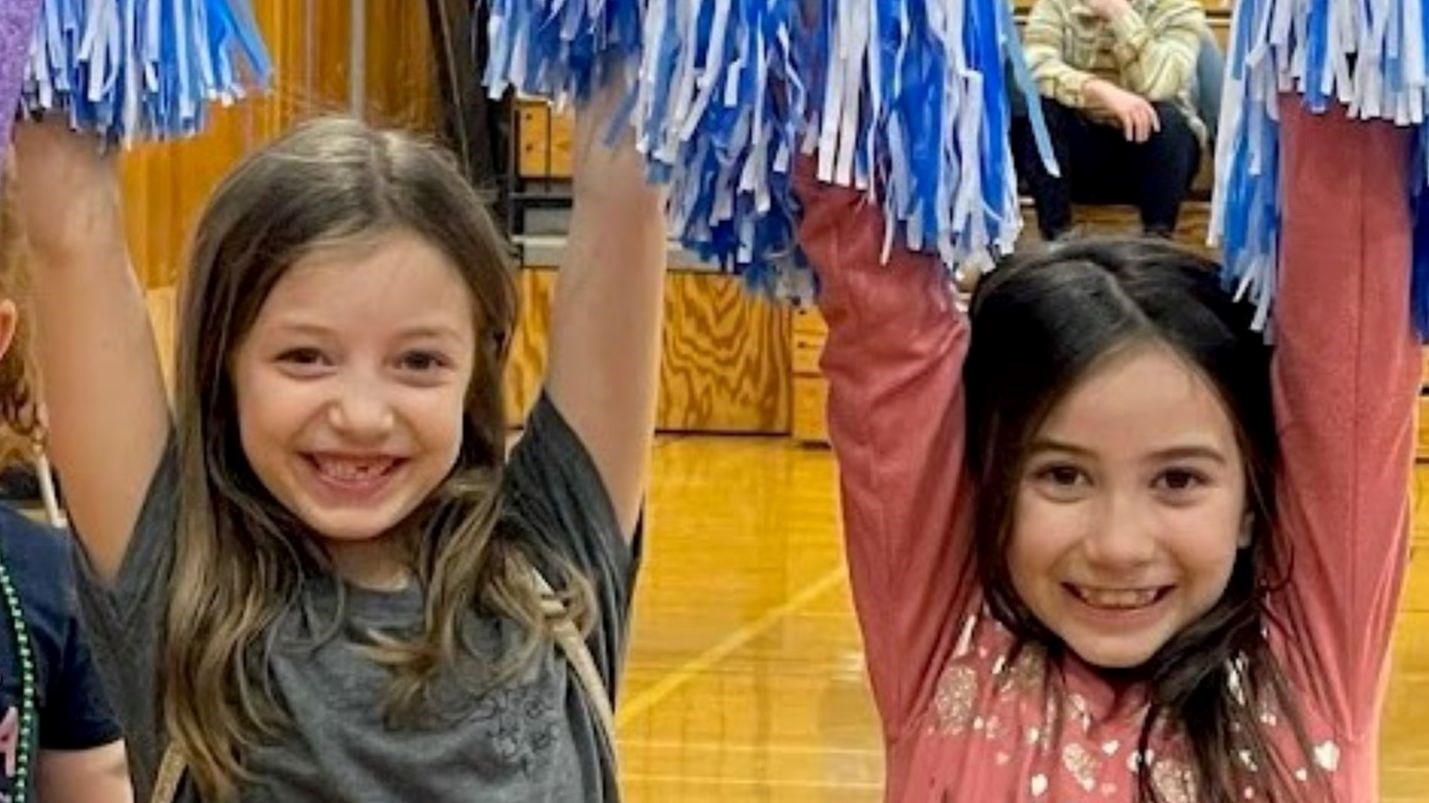 Second graders Bianca Brandolini and Addyson Holland came to Scituate High School on Friday night, March 10th to cheer on the 5th graders (and the Cushing staff members) who played in our PTO sponsored "Anchors Up" basketball game! It was a close game, and EVERYONE had fun!
You Are Important!
I would like to acknowledge, thank and recognize the entire Cushing PTO for all of their hard work in organizing the "Anchors Up" basketball game on Friday evening at Scituate High School! I had a blast (even though I could barely walk the next morning)! Our Cushing PTO members all worked tirelessly to get this event off the ground, and even though the fifth graders put up a very good fight, the Cushing staff managed to eke out a win by one point! Regardless of the score (40 to 39 points), we ALL had a blast! ,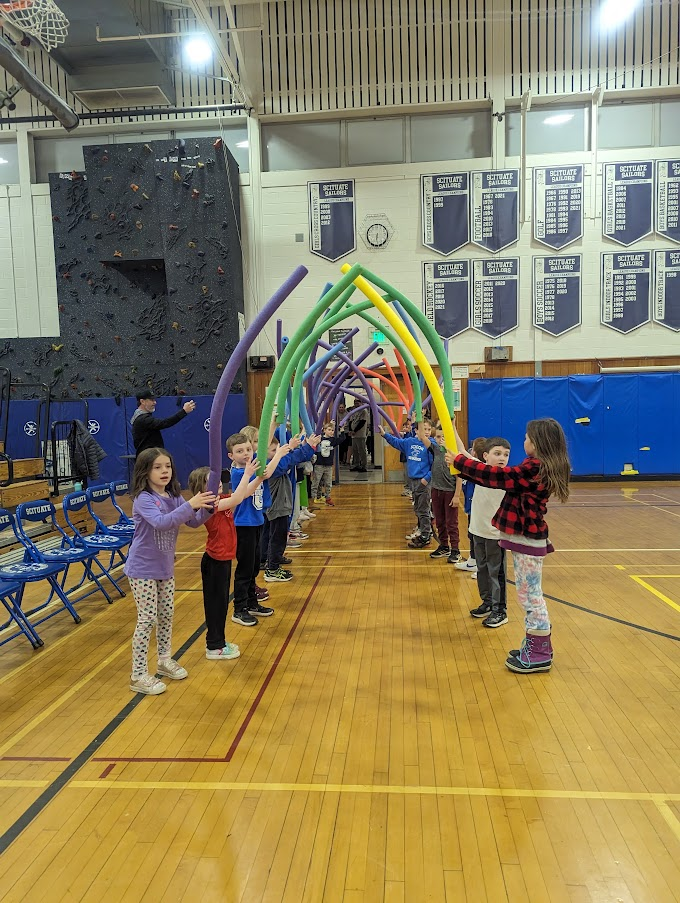 The Cushing Cats were all on deck with high spirits, creating a "Noodle Tunnel" that all students and staff ran through when they were announced!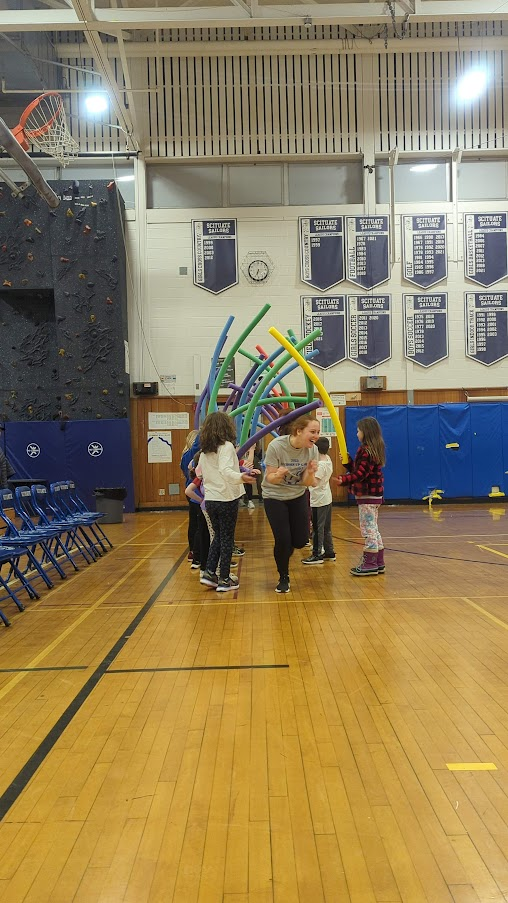 Ms. Conrad, Cushing 5th Grade teacher, dominated the boards for the Cushing staff members, dunking the ball several times throughout the game!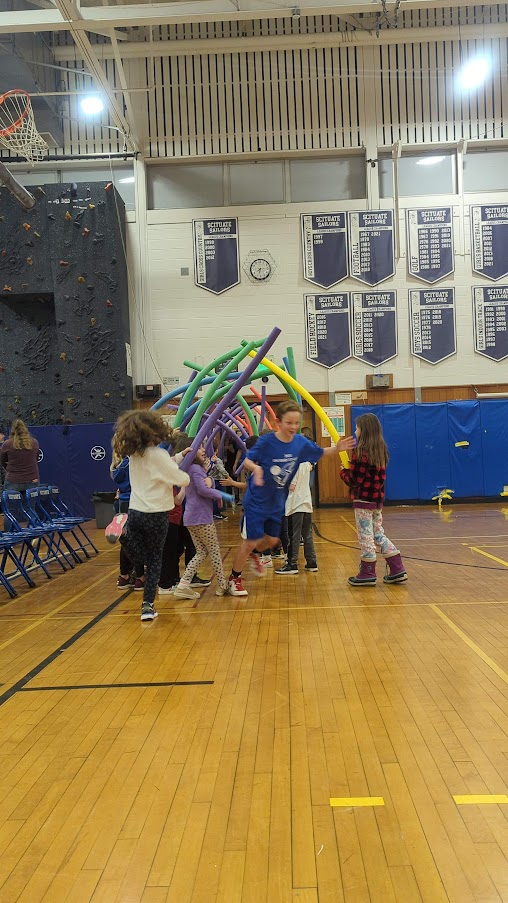 Scott Crowley (fifth grade student, Mr. Smalley's class) demonstrated excellent dribbling skills and good sportsmanship!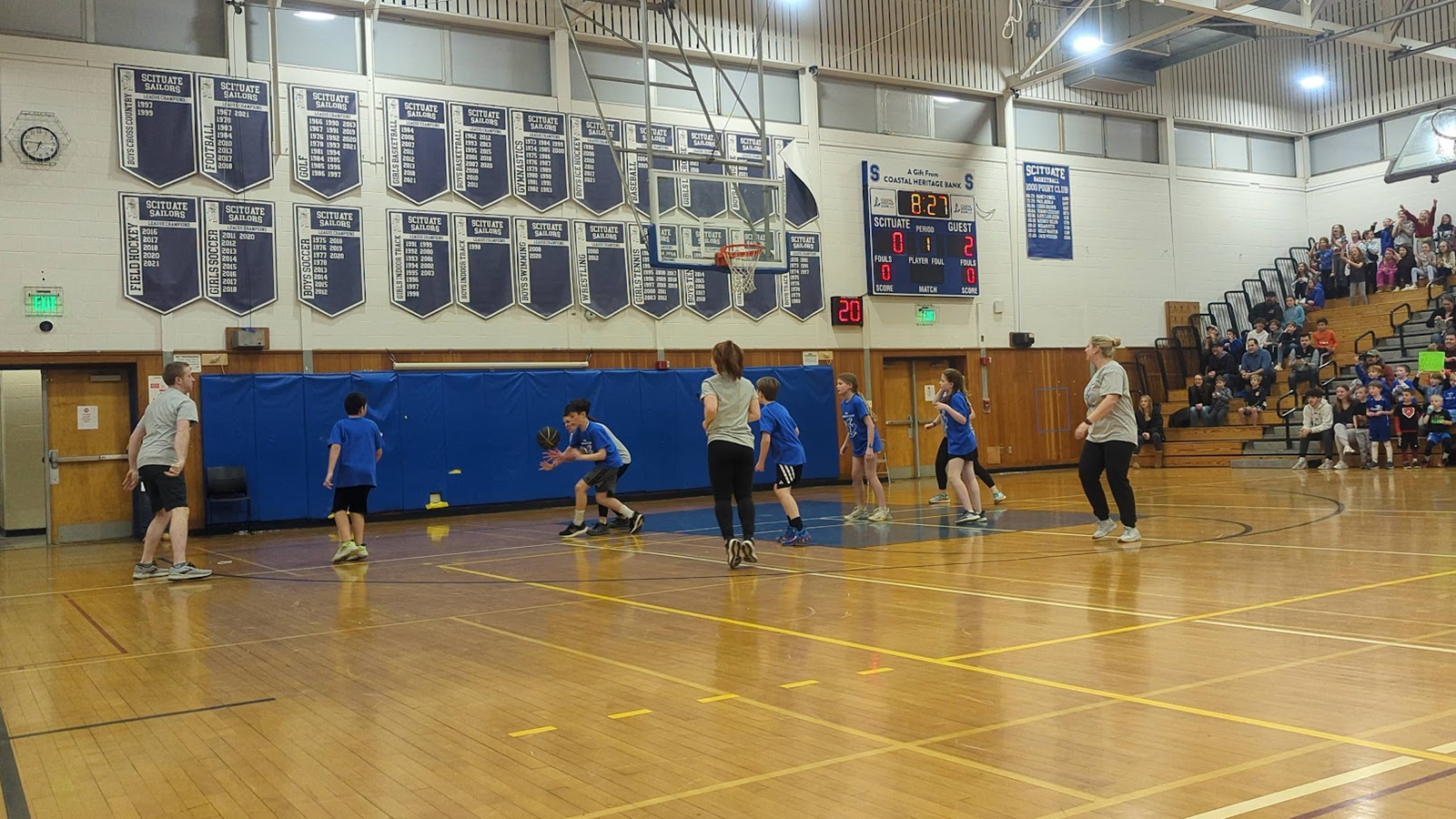 The fifth grade defensive strategy worked very well, keeping the teachers at a low score for the first half of the game!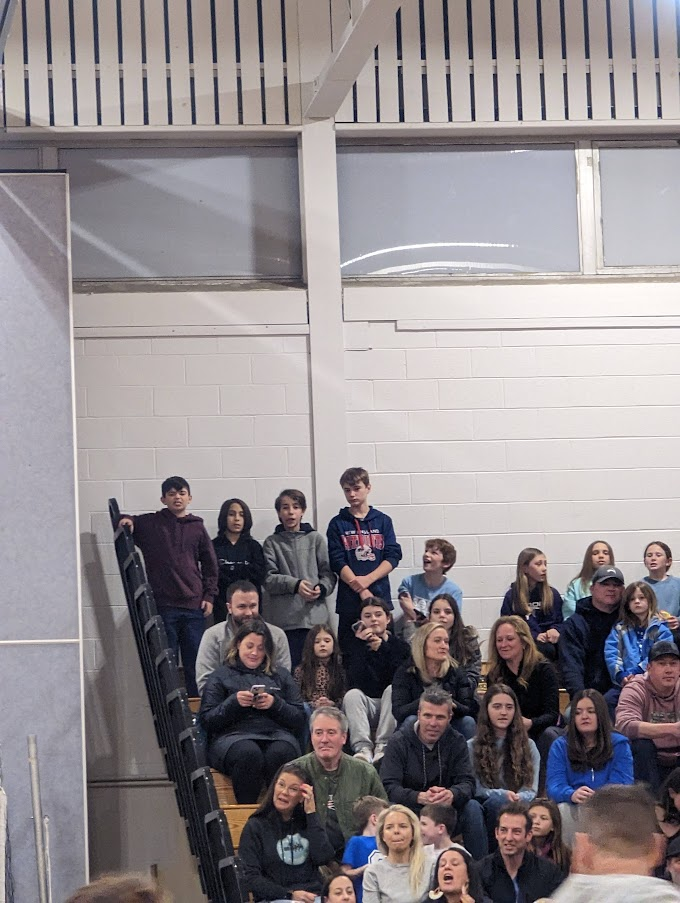 Rumor has it that the Cushing fourth graders were in attendance to cheer on the Cushing staff! Either way, we had a huge turn out for the game! Thank you to all the Cushing families who attended!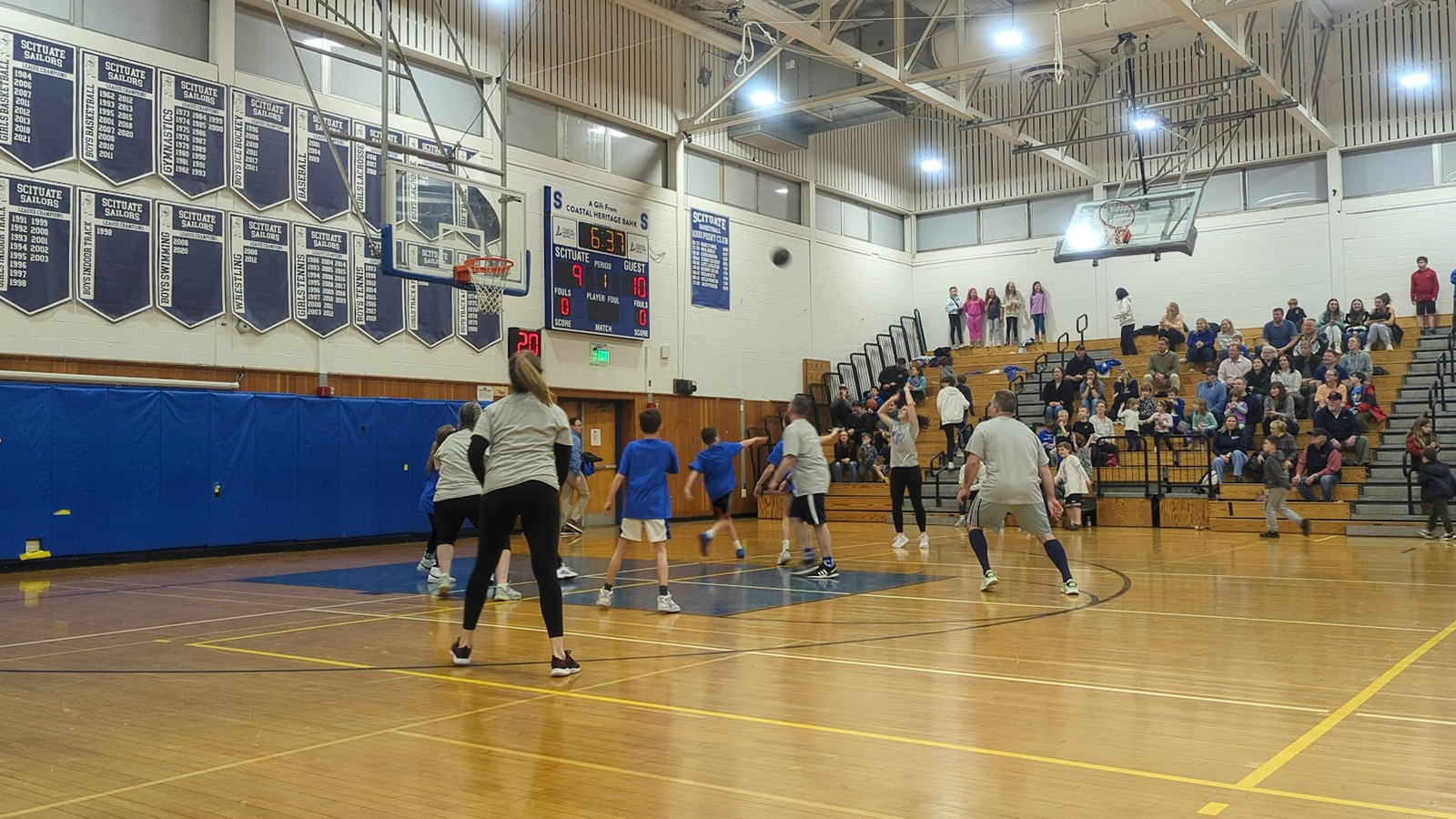 Mrs. Hicks had a SOLID three point shot from the perimeter, an offensive weapon for the Cushing staff!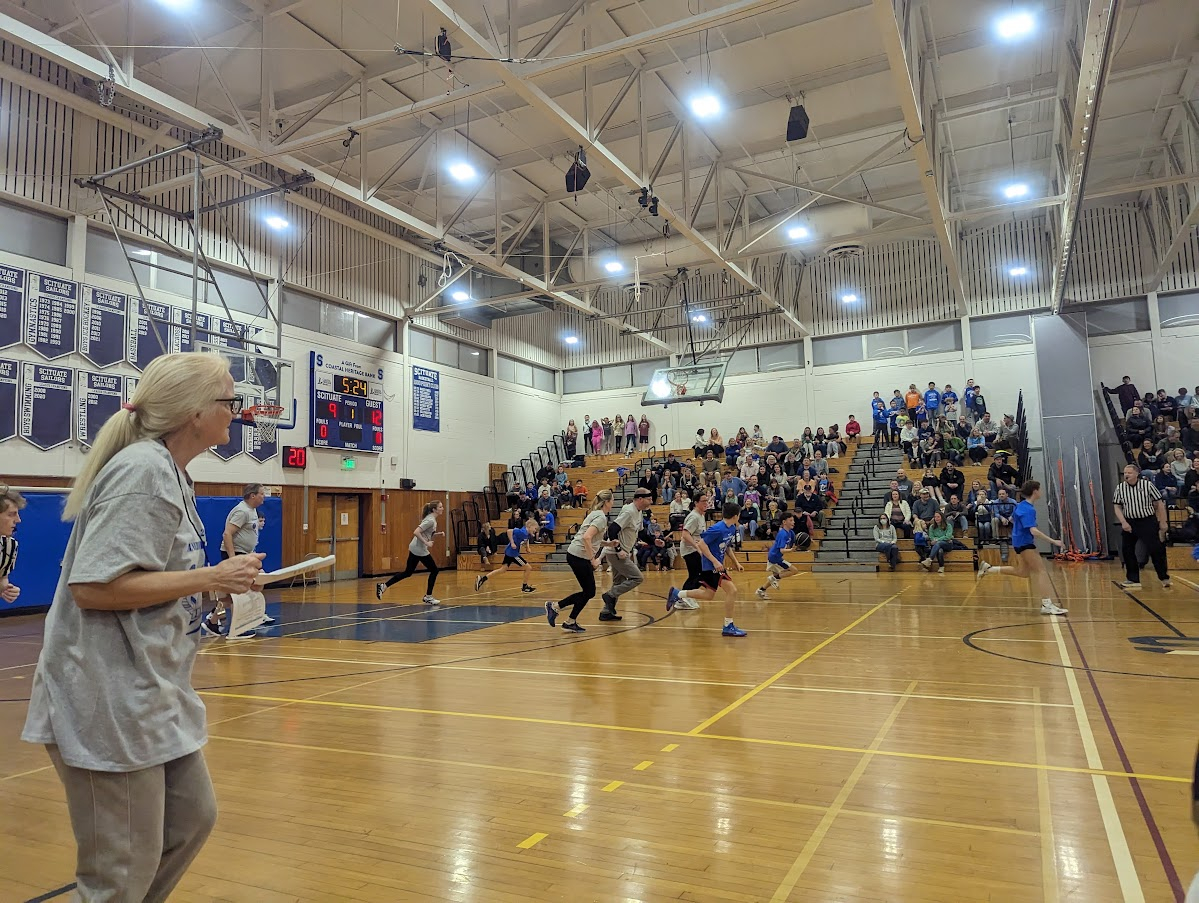 Under the strong leadership of Coach Ellen Davis, the Cushing staff members were able to pull it together at the end of the game to secure the win!
What an amazing turn out we had for the big game, and thank you to all of our Cushing Cat Cheerleaders!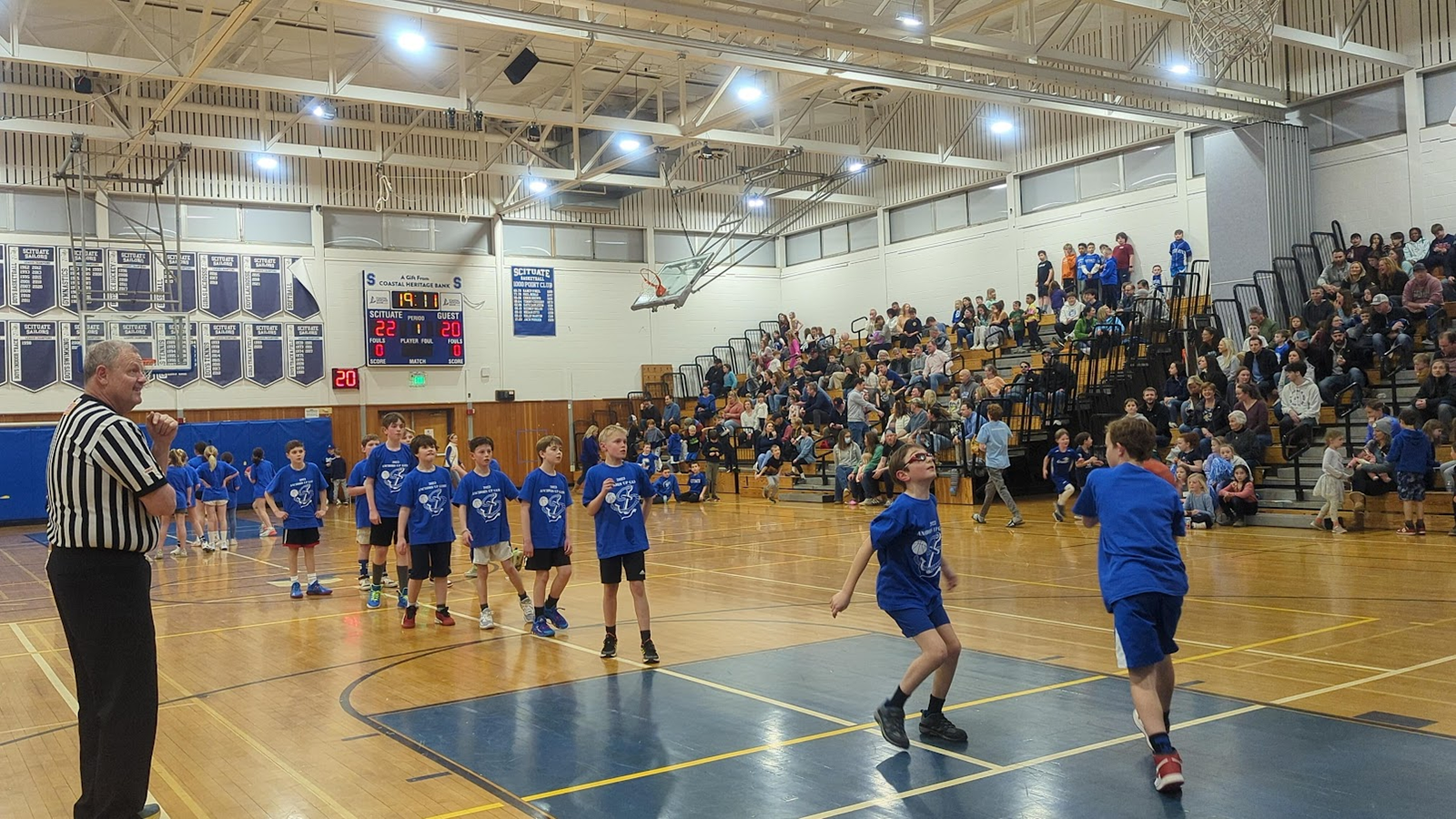 At half time our 5th graders participated in a game of "Knock Out!"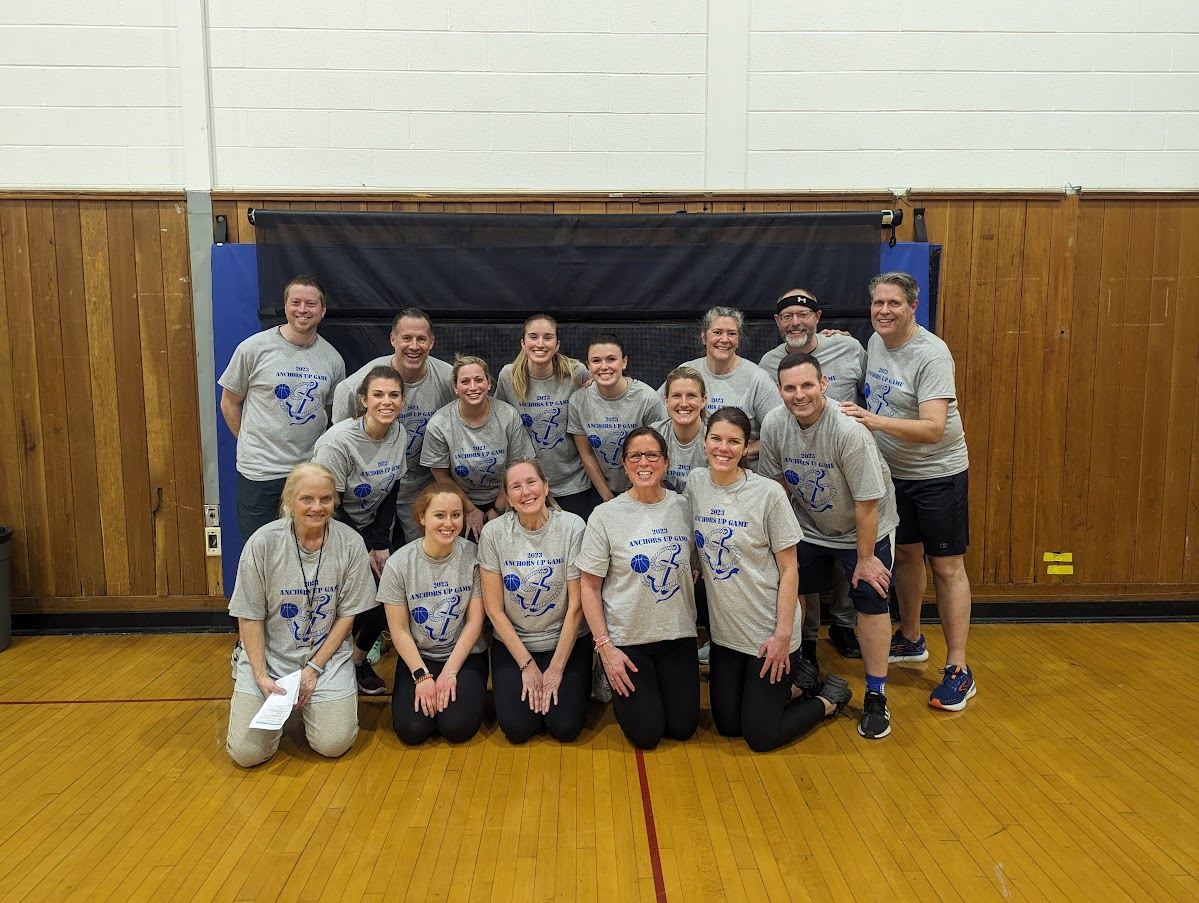 Introducing the 2024 Boston Celtics Basketball Roster! Great job Cushing Staff!



Regardless of the score, the event brought our Cushing students, staff and family members together, raising money for our favorite elementary school! Thank you to ALL of the student and staff participants, and thank you to the incredible Cushing PTO!


Also special thanks to our PTO for organizing and sponsoring the "Scholastic Book Fair" this week at Cushing!
Click here for informaiton on the Family Elementary Science and Social Studies Information Session
LIT Bedtime Stories
Scituate Public Schools is offering bedtime stories, presented by the Love, Inclusion and Trust Parental/Caregivers Advisory Group. Bedtime stories will be offered weekly (March 7th through March 28th) on Tuesday evening Zoom calls at 7:15 PM (all stories are suitable for elementary students).
March 14th: The Three Rs: Reuse, Reduce and Recycle by Nuria Roca
March 21st: Change Sings by Amanda Gorman
March 28th Just Try One Bite by Adam Mansbach & Camila Alves
ZOOM Meeting ID 875 1070 9225 Passcode: 758432
Cushing MCAS Testing Dates:
Parents of 3rd, 4th and 5th Graders: Please mark your calendars for important MCAS testing dates, as follows:

It is important for children to get a good night's sleep, eat a healthy breakfast and drink plenty of water during test administration! Scheduling family vacations is strongly discouraged during this important testing window. We appreciate your support!
Upcoming Important Dates at Cushing:
Monday March 13th - Friday, March 17th: Scholastic Book Fair at Cushing
Friday, March 17th: Happy St. Patrick's Day - wear green to Cushing today! Report Cards posted in Aspen today
Monday, March 20th: First Day of Spring!
Thursday, March 23rd: First Day of Ramadan
Friday, March 24th: Wear "Something With A Pattern" Spirit Day! PTO Sponsored Enrichment Assembly, "Stunt Masters!"
March 29th & March 30th: Fifth Grade MCAS Testing (English Language Arts)
March 31st: "Crazy Socks" Spirit Day at Cushing!
Visit our Cushing Cats Calendar for the most up-to-date information.
Thank you for your continued support, and we hope to see you in 2023 at Cushing!