Student Life
Cushing Cat Connection
You Are Important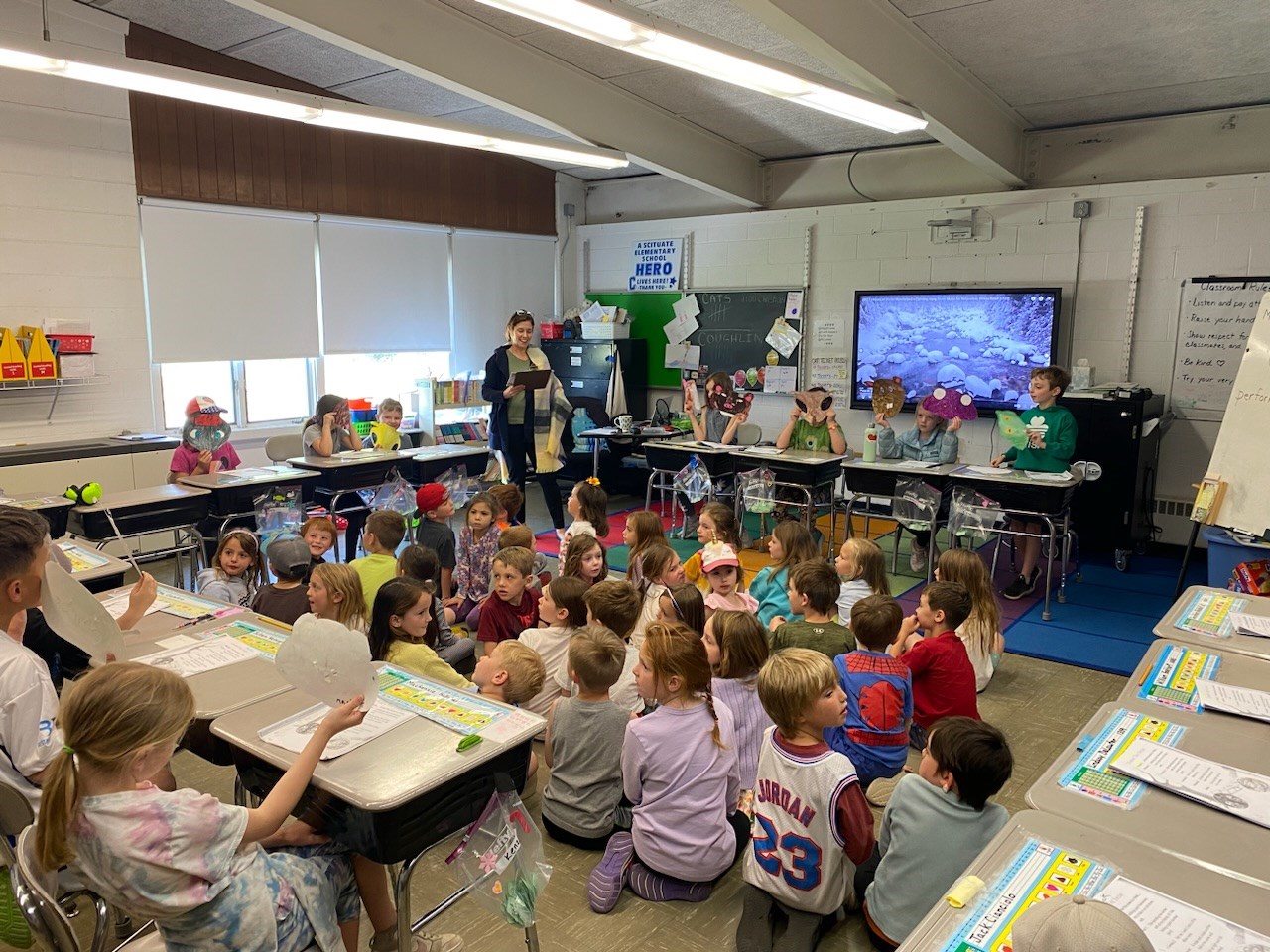 Mrs. Coughlin's second graders recently hosted our kindergarten classrooms for an exciting afternoon of "Reader's Theater!" Two plays were performed: "When the Rain Falls" and "Under the Snow." The performance was spectacular, and the audience was captivated! Thank you to Mrs. Coughlin's second graders!
Bus Sign Ups Now Open!
Bus sign ups are now open for the 2023-2024 School Year! Registration closes on June 30th. Here is the sign up link: Bus Sign Up Now Open for the 2023-2024 School Year
Juneteenth Celebration!
The second annual SPS celebration of Freedom Day for SPS students, families and caregivers is being held on Monday, June 19th at 1:00, Gates Dining Commons! There will be a ceremony and performances, featuring the SPS Sole Steppers and Songstress Iyeoka! Special thanks to Mr. MarKaveus Barnes for hosting this special event!
Cushing Boosterthon Fun Run!
The Cushing Elementary School Boosterthon Fun Run is kicking off on Thursday, May 25th! This is an excellent opportunity to raise money for our Cushing children, K-5! Thank you for your support and consideration, and thank you to our PTO, our partners in education for organizing this fundraiser for Cushing!
Thank you to Mrs. Monaco's Kindergarten students, who authored and shared their book with me! The characters: dragons! The plot: playing baseball! The setting: outdoor recess! Incredible story writing, kindergarteners!
School Supply Kits
We are still accepting orders for prepackaged school supply kits for the upcoming school year - deadline is July 1st
To order, please use the following link: Back to School Supply Kits
Electronic Device Use Policy
Many students are bringing electronic devices to school, such as I-Watches and/or I-Phones. Use of these devices during school hours is strongly discouraged: texting and/or calling with parents becomes disruptive to the learning environment. These devices should be kept in backpacks for use during non-school hours. Thank you for your help with this!
Upcoming Important Dates at Cushing:
May 25th: Kindergarten Orientation 9:30 - 11:00. Boosterthon Fun Run Kick Off
May 26th: Scituate High School Seniors visit Cushing (9:30).
May 29th: NO SCHOOL, Memorial Day
June 2nd: Rising Kindergarten Screenings (By Appointment)
June 6th: Boosterthon Fun Run
June 7th: Fifth Grade Invention Convention
June 7th: Cushing School Council 6:00 PM; PTO 7:00 PM
June 8th: Fifth Grade Step Up Visit to Gates Middle School, 11:00
June 9th: Field Day At Cushing
June 12th: Field Day Rain Date
June 12th: Town of Scituate Summer Reading Program
June 13th: Cushing Elementary Spring Concert (Grades 4 & 5), Performing Arts Center, 6:30 PM
June 15th: Early Dismissal, 12:35.
June 15th: Fifth Grade Recognition, 1:00
June 19th: Juneteenth Holiday - No School
June 20th: Last Day of School - Dismissal at 11:25 (No Lunch)
Visit our Cushing Cats Calendar for the most up-to-date information.
Thank you for your continued support, and we hope to see you in 2023 at Cushing!