Our Community
"Mystery Reader" Superintendent Burkhead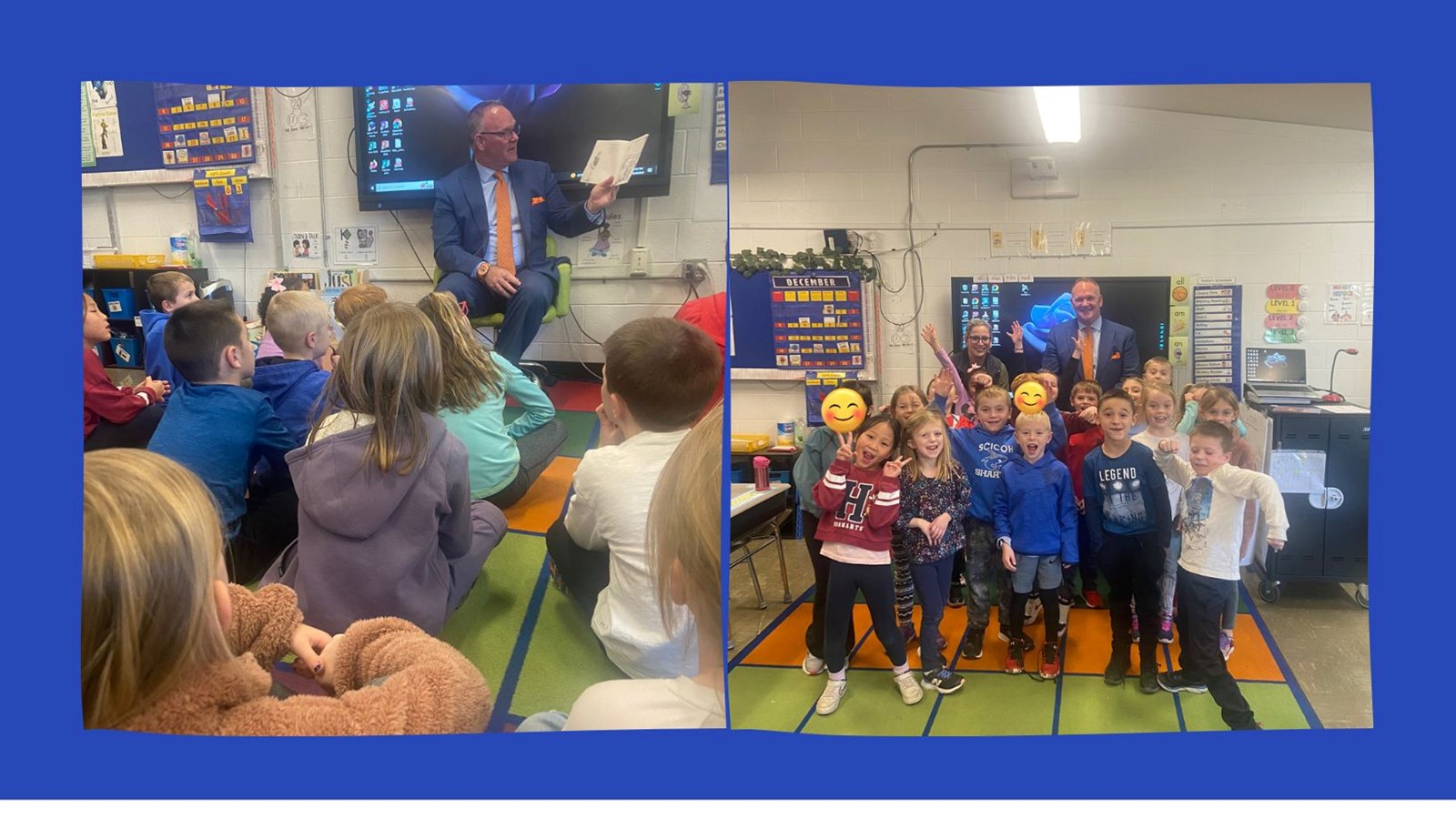 [CAPTION]: Mr. Burkhead reads Alexander and the Terrible, Horrible, No Good, Very Bad Day to Ms. Nash's 1st grade class at Cushing Elementary School.
Building relationships as the foundation for a safe and supportive community is one of the district's core values. Visiting classrooms and getting to know students is one of Superintendent Burkhead's favorite ways to build relationships.
Recently, Mr. Burkhead visited Ms. Nash's 1st grade classroom to be the "Mystery Reader." Ms. Nash has the mystery reader provide clues to who they are, which develops her students' enthusiasm and curiosity around reading. This method of inviting a variety of different readers into the classroom is also a way to involve families and staff to build a classroom community.
Typically, parents are the mystery reader, so students were surprised to discover it was the Superintendent of Scituate Public Schools! The students were given a few clues as to who the mystery reader was that day. Clues included:
He works in all the school
He wears a suit to work
He decides if we have a snow day or not
After reading and discussing the book Alexander and the Terrible, Horrible, No Good, Very Bad Day, there was a Q & A between the students and Mr. Burkhead. The question that was the most fun to answer? "How old are you, Mr. Burkhead?" Mr. Burkhead, Ms. Nash, and the students all enjoyed getting to know each other a little better to build relationships and share a love and enthusiasm for reading!