Celebrate Learning
Scituate High School AP Government Class Visits State House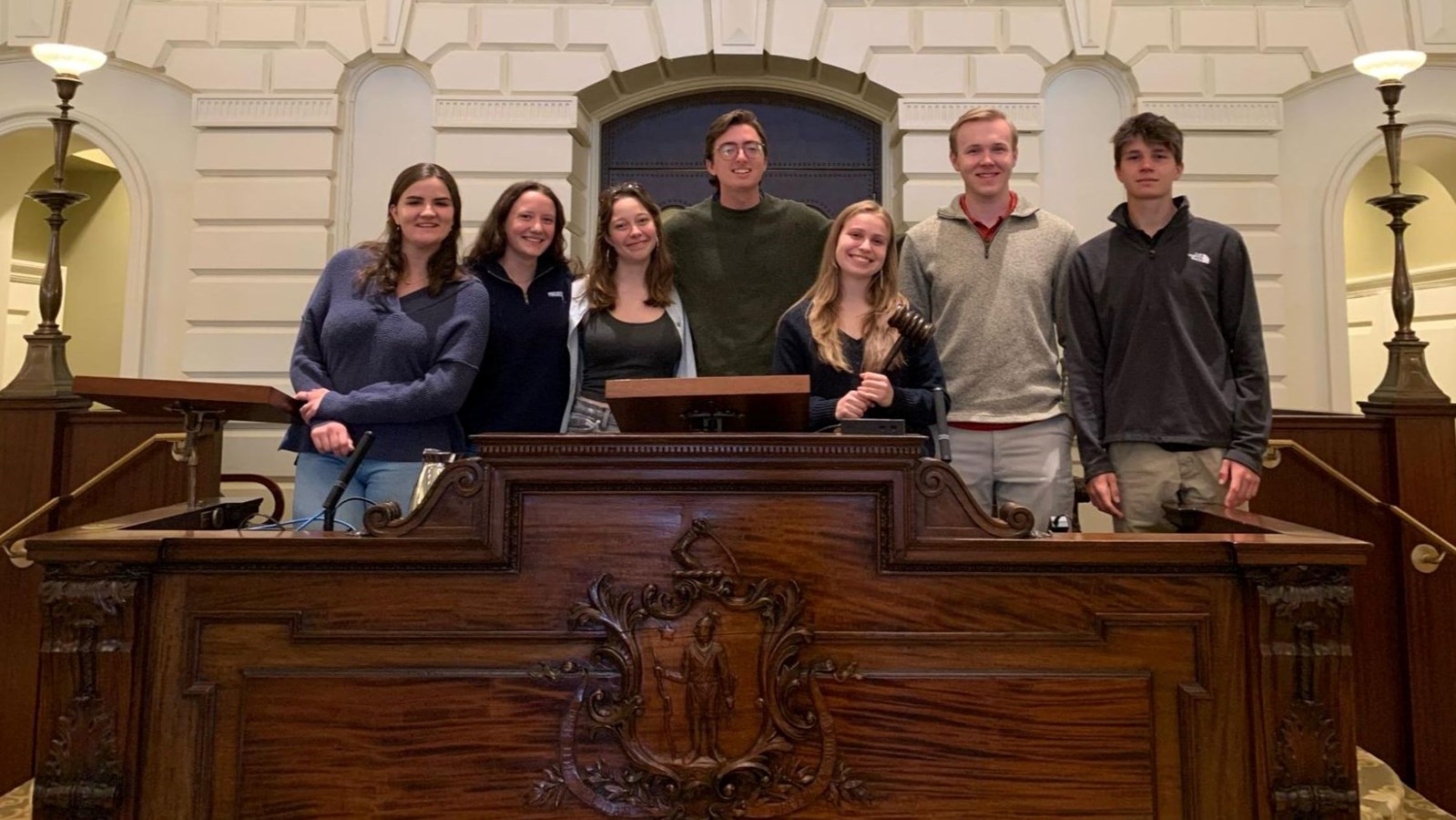 Caption: Seniors Kelly Granatino, Annika McCanne, Emma Riedel, Victor Bowker, Anna Kelly, Michael Johnson, and Andrew Belsan pose with the gavel in the Massachusetts Senate chamber.
Excited to get a closer look at state politics, seven students from Heather Willinger's SHS AP Government and Politics class spent the day touring the State House with Senator O'Connor. The building itself is a reminder of Massachusetts' rich history, ranging from stained glass emblems of the original thirteen colonies to the Great Hall of Flags, where Scituate's flag is proudly displayed.
After a tour of the State House, the students met with Senator O'Connor and sat in on an informal session of the Senate. They were recognized for their accomplishments on the Senate floor and were able to get a glimpse into some of the daily proceedings of state legislatures. After the session, the class could get a closer look at the podium and floor of the Senate. Senior Anna Kelly was especially excited at a chance to bang the gavel. Senator O'Connor was then able to answer questions and was particularly happy to get more young people involved in local politics, stating that the students were "poised to become future leaders in our community." He explained some of the recent bills he has supported in addition to some insight into his unique position as a Republican in an overwhelmingly democratic state.
This was an incredible opportunity and especially exciting as many students hope to study politics and government in college this fall, and a great way to wrap up an excellent year of AP Government and Politics.