Celebrate Learning
The Scituate Fine Arts Department Celebrates the Return of "Spring for the Arts"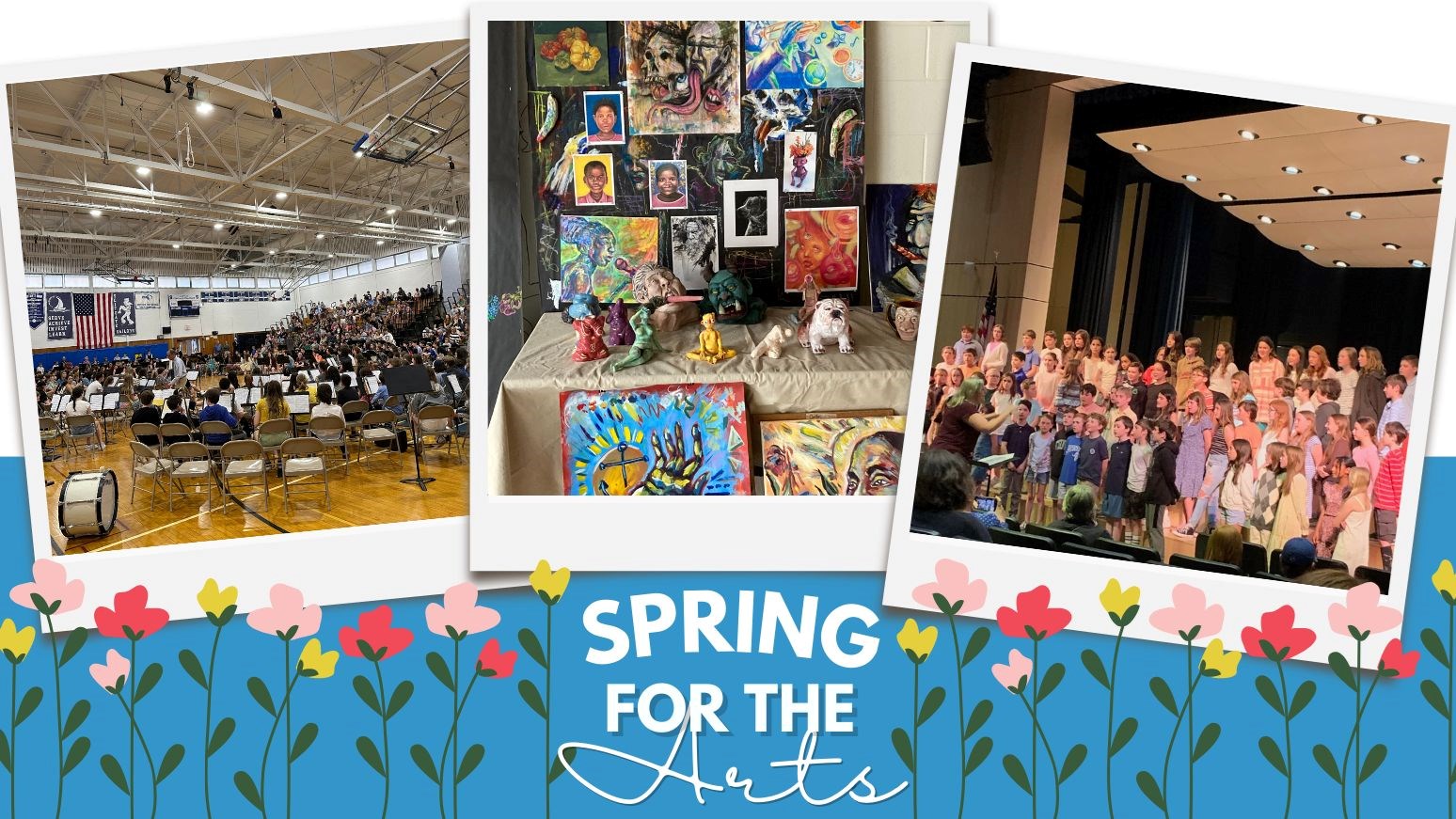 May 11th marked the return of Spring for the Arts! Scituate High School and Gates Middle School was buzzing with excitement as the community engaged with impressive student artwork, musical performances, and dramatic plays!
The Center for the Performing Arts (CPA) featured exciting performances by our jazz ensembles, high school elective choirs and each of the elementary fourth and fifth grade choruses.
Impressive artwork from our elementary students (grades 3-5) filled the CPA lobby with a magnificent variety of 2D and 3D artwork.
An "All-Town" band concert and chorus concert was showcased in the SHS large gym These concerts provided a special snapshot of our band program (grades 5-12) and our chorus program (grades 6-12).
A special thank you to everyone who made this year's Spring for the Arts a successful community event celebrating our wonderful music, art and drama students!