Announcements
Gates Update: The Month in Review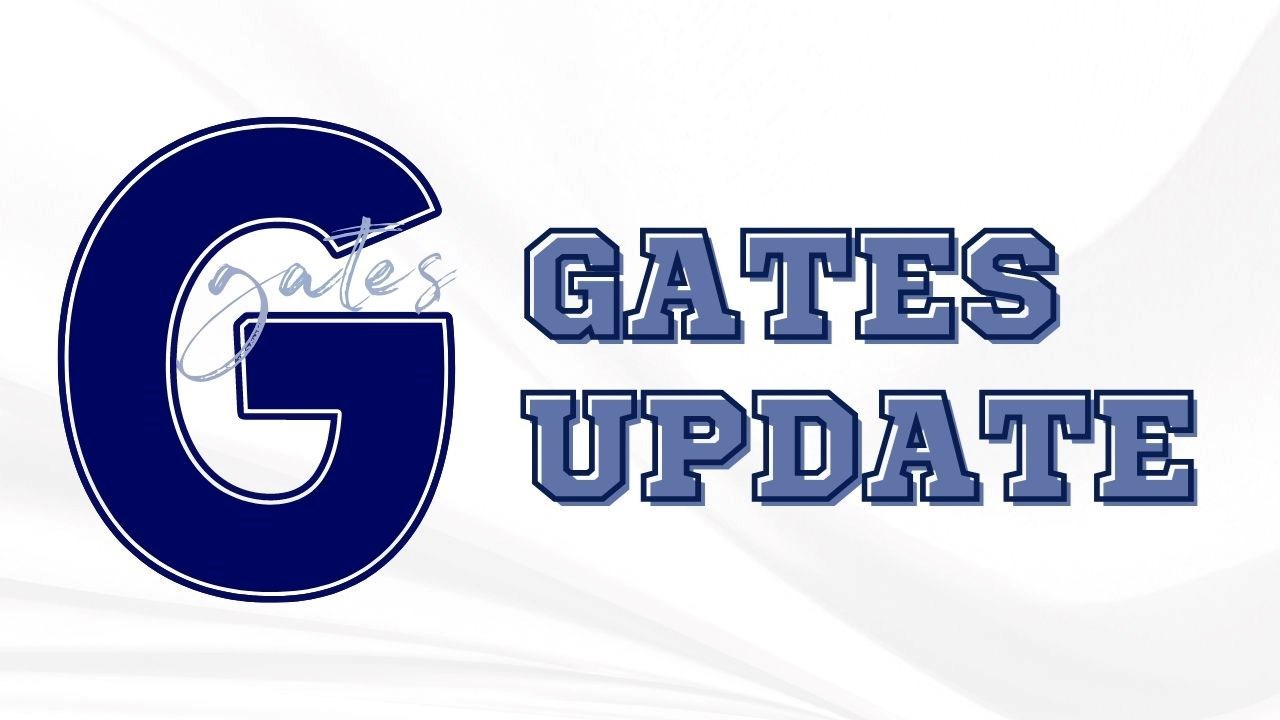 Extracurricular Activities
We are excited to be able to offer many extracurricular activities to Gates students this year! Getting involved in after school activities helps students develop passions, find new interests, and make new friends. Students were provided with offerings in an advisory session this month; please find a full list of offerings this year by visiting our extracurricular activities slides.
This Is Our House Celebration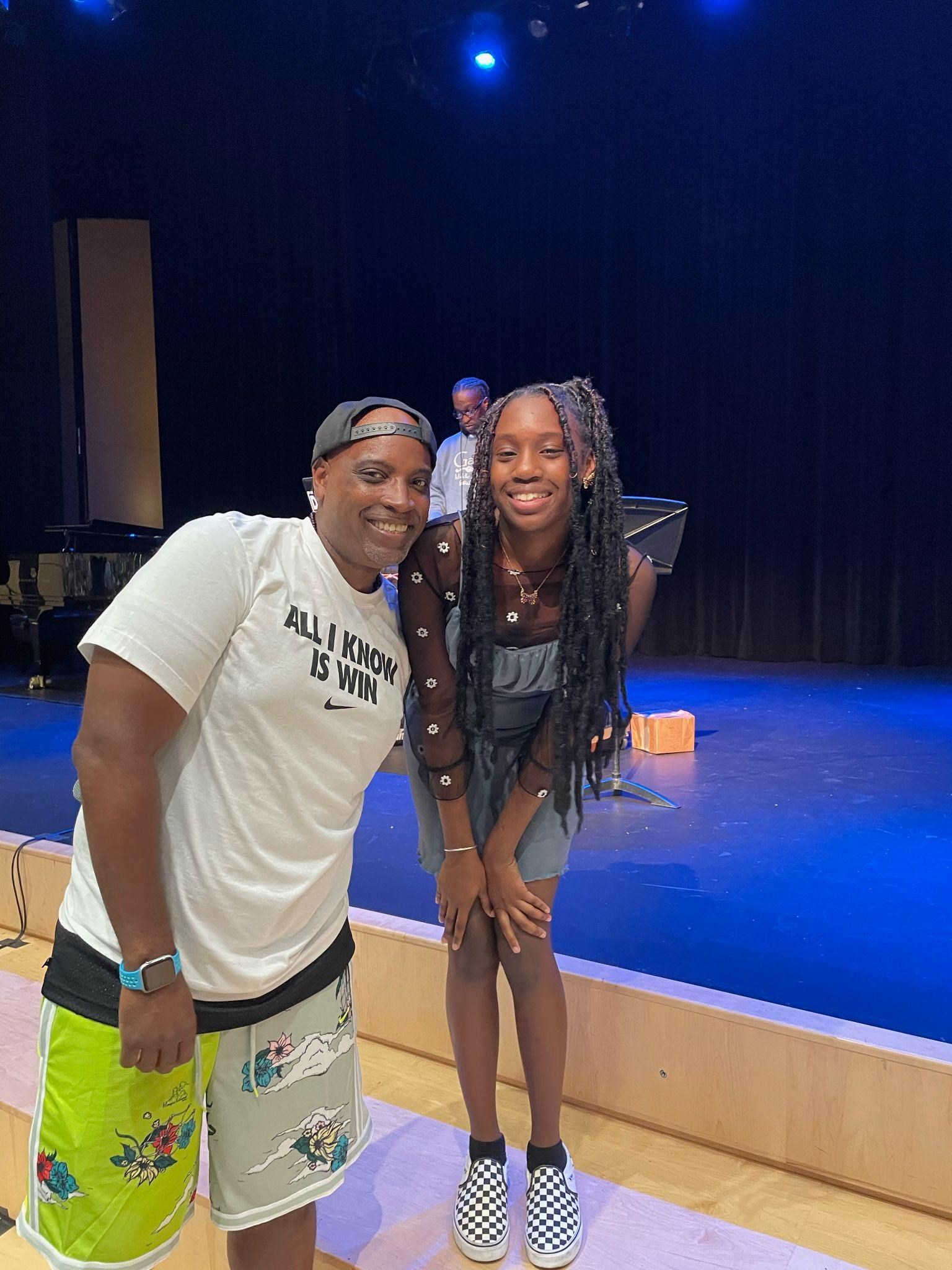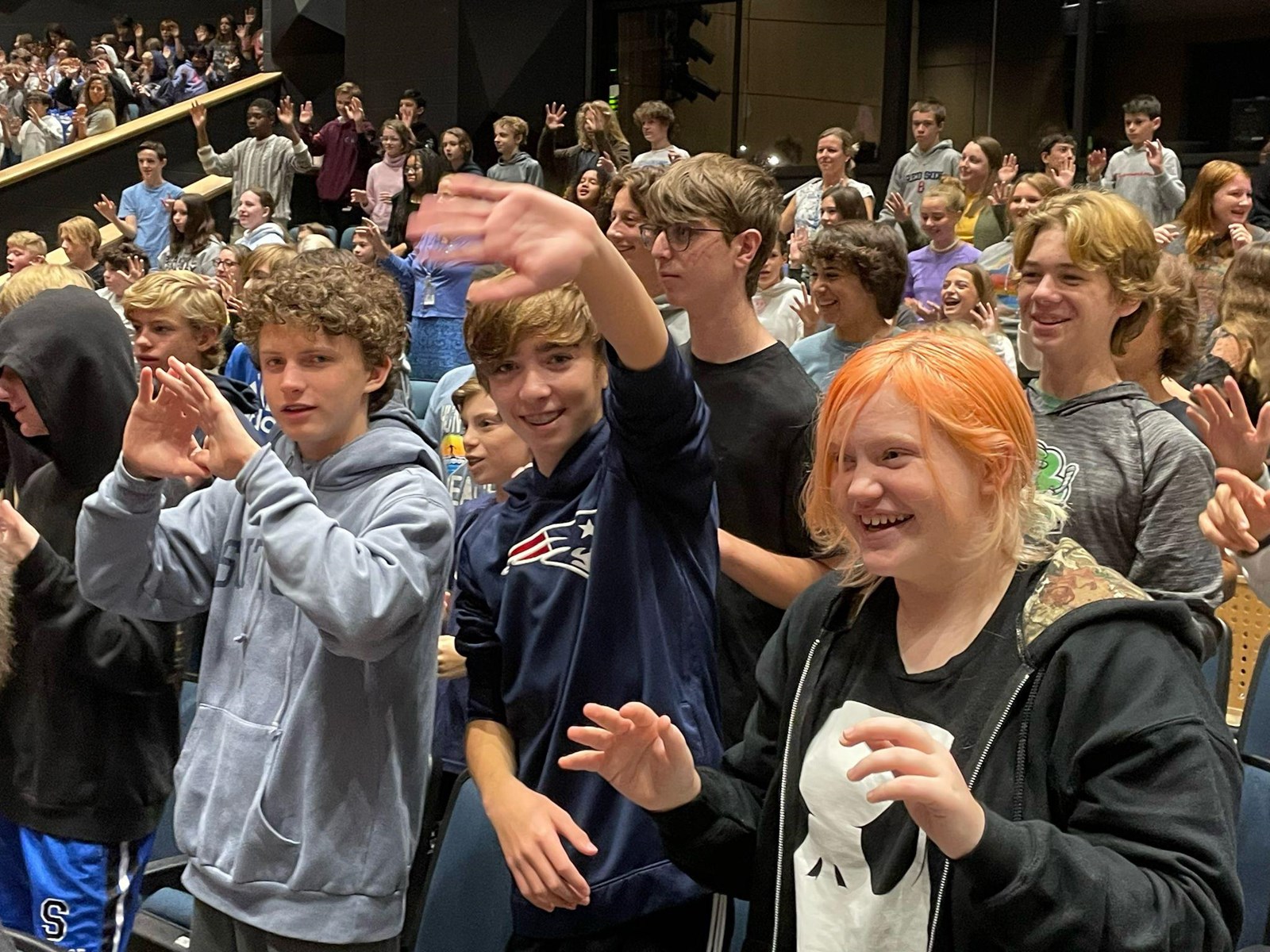 Students attended This Is Our House, a high-energy and interactive presentation held in the Center for the Performing Arts to affirm our values of love, inclusion, and trust on Wednesday. Kudos to student speakers and artists, as well as Mr. Jamele Adams, SPS Director of Diversity, Equity, and Inclusion for inspiring each of us to contribute to OUR HOUSE - a place where everyone has a seat at the table and is respected for who they are.
School Picture Day — Tuesday, October 4th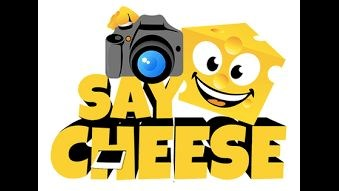 Lifetouch will be here to photograph all students on Tuesday, October 4th. Students will bring order forms home this week. Online ordering is also available by using this link Gates Picture Day.
Coffee with Caregivers — Thursday, October 6th
Parents and caregivers of students in grades 6-8 are welcome to join School Adjustment Counselor Lindsay Newton, Principal Ryan Beattie, and Assistant Principal Sam Lesniak for a monthly gathering over coffee and breakfast treats. The goal of our Coffee with Caregivers monthly gathering is to help share information, gain caregiver perspective, and allow for important dialogue and collaboration around issues impacting our students at Gates. Visit our school calendar for more details.
Gates Library Updates
The Gates Library Collection is always ready for student check-out. ELA teachers are sharing Gates Library Library Resources with students for easy access ways to put books on hold anytime, self-checkout of books in school, and how to borrow an eBook or audiobook from the SORA app. Please email Ms. Simpson with any questions: csimpson@scit.org
Interest Based Clubs

In this week's advisory sessions, students reviewed this trimester's Interest Based Club offerings. Interest Based Clubs are a scheduled time during the school day for students to meet with peers and a staff member who share a common interest. Clubs meet every other Wednesday and provide students with the opportunity to meet new friends, showcase their passions and talents, and have fun!
Offerings for the first half of the year include:
African Drumming Club
Amazing Puzzle Club
Animation Club
Basketball
Chess and Card Games Club
Creative Writing Club
Crafts and Cricut Club
Crochet and Macrame
Dance Fitness Club
Disc Golf Club
Field Hockey Club
Flag Football
Friendship Bracelet Club
GSA (Gender Sexuality Alliance)
Journalism Club
Origami Club
Power Walking Club
Reading Club
Sketchbook Club
Songwriting Club
Weather Club
Wiffle Ball Club
Yearbook Club
Yoga and Pilates
Students identified their top three choices and will be assigned to their club prior to the first meeting on October 5th!
Guiding Good Choices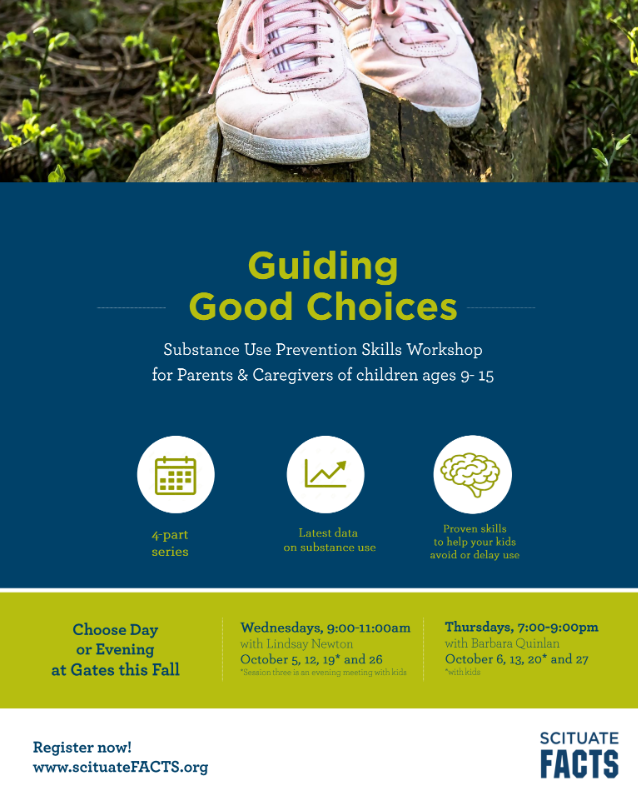 We are excited to offer Guiding Good Choices workshops at Gates this fall. More than 450 families have completed this prevention skills workshop since Scituate FACTS began. A great way to meet other middle school caregivers, this four-part workshop was designed to educate parents and caregivers of 9-15 year olds about the risks for developing substance use disorder. In small groups, workshop facilitators will share the latest Scituate substance use data from anonymous student surveys. Then, over the course of four weeks, participants will learn effective parenting techniques, family management strategies, and how to communicate peer pressure refusal skills to their children. The development of these specific skills has been linked to delayed onset or reduction of adolescent substance use, and lower rates of depression among families who complete the workshop. Students participate in session three only.
Register here for the Wednesday morning group with Lindsay Newton, Gates Adjustment Counselor, starting October 5th at 9:00am.
Register here for the Thursday evening group with Barbara Quinlan, GGC Facilitator, beginning October 6th at 7:00pm.