Announcements
Sailor Updates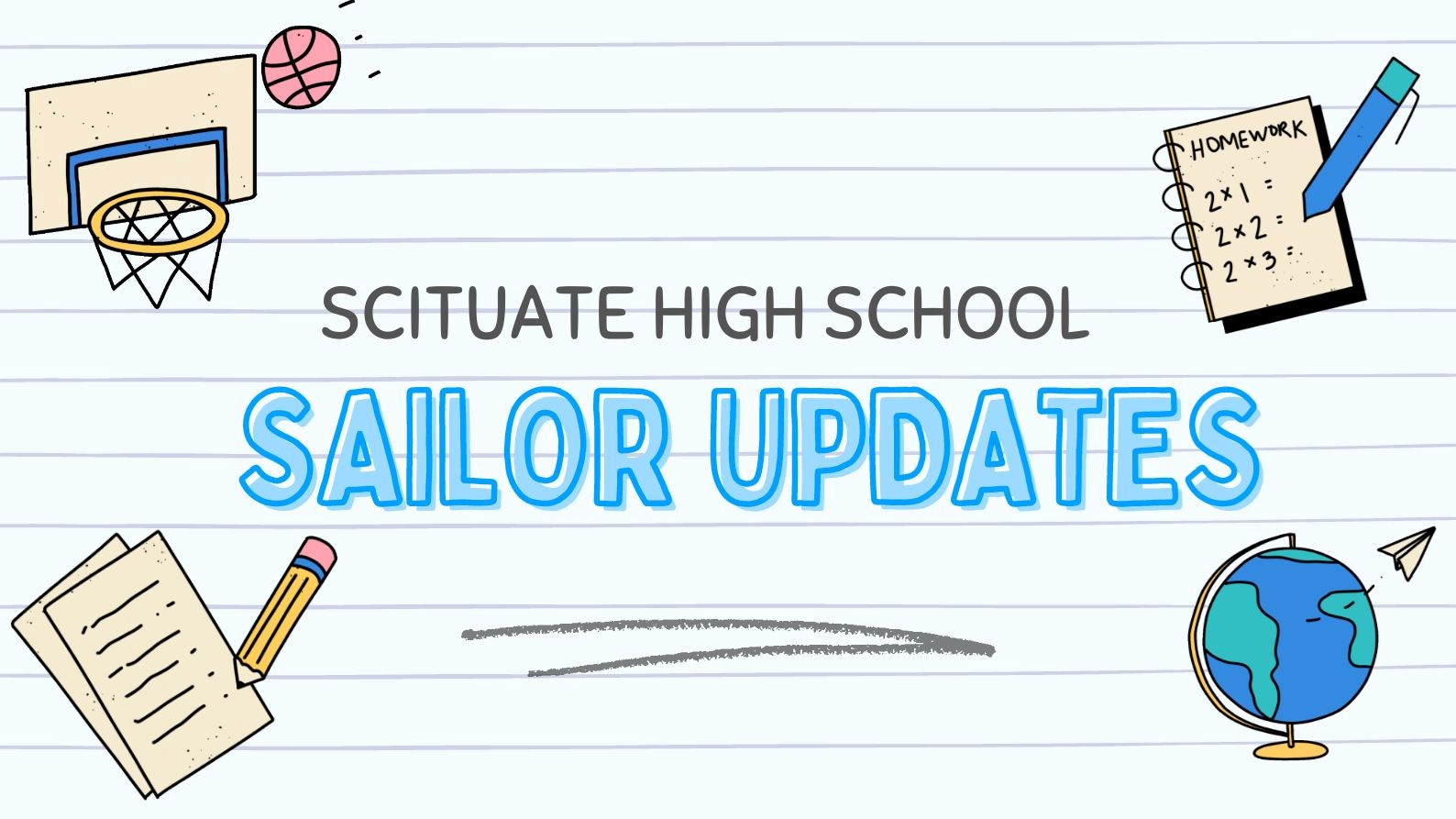 Upcoming MCAS Tests
The 10th Grade ELA test will be given on March 28th and 29th. The Math exam will be given to Grade 10 on May 16th and 17th. The biology test will be administered to Grade 10 on June 6th and 7th.
Please speak with your students about doing their best on the tests. This is their best opportunity to showcase their knowledge and skills! Please make sure students sleep well prior to testing and eat a good breakfast.
For more parent information and resources for parents, please visit the Department of Elementary and Secondary Education website here.
SHS Curriculum Night
Last week, students and staff members came together to showcase Scituate High School academics, athletics, and co-curricular activities- both clubs and athletics. Gates students and families were able to ask questions and have individual conversations about all that SHS has to offer. If you were unable to attend, no worries- we will have more opportunities to learn about high school programming. Please see the link to the short presentation at the start of the event.
We are proud of:
Rigorous and engaging courses
Number of AP and elective course offering
Efforts to support college and career readiness for all students
New graduation pathways in global studies, business, health & human services, and environmental stewardship/engineering
Competitive athletics
Diverse extracurricular activities that offer something for everyone
Spring Musical is approaching
The SHS drama club is hard at work preparing for the spring musical, The 25th Annual Putnam County Spelling Bee. With three performances March 17-19, this event is not to be missed! Tickets are available here.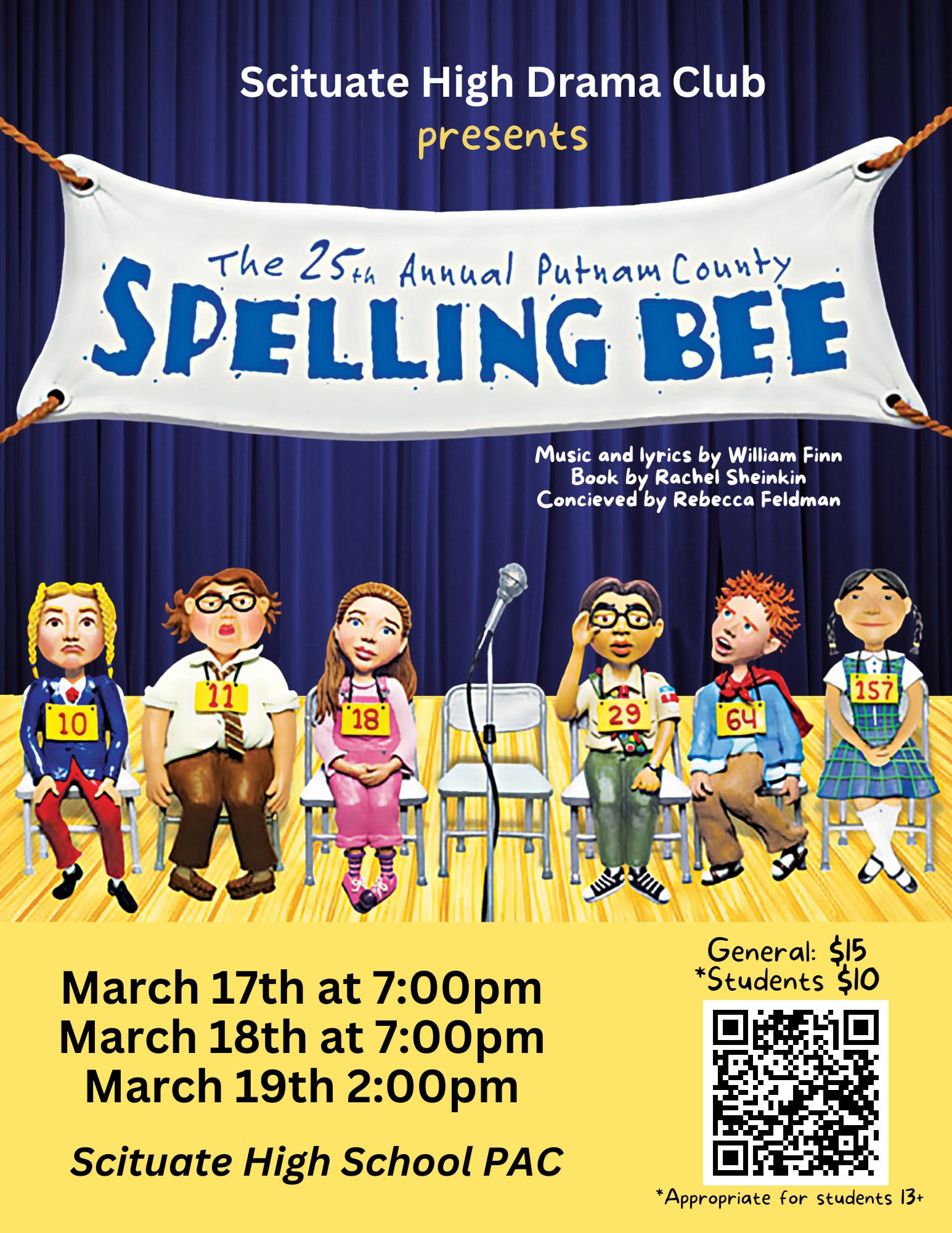 Winter Playoffs are in Full Swing
Boys basketball faces off against Malden Catholic on the road Tuesday at 7 p.m. and Boys hockey host Essex Tech on Wednesday at Hobomock at 6 p.m.
Tickets for both games are available for purchase here.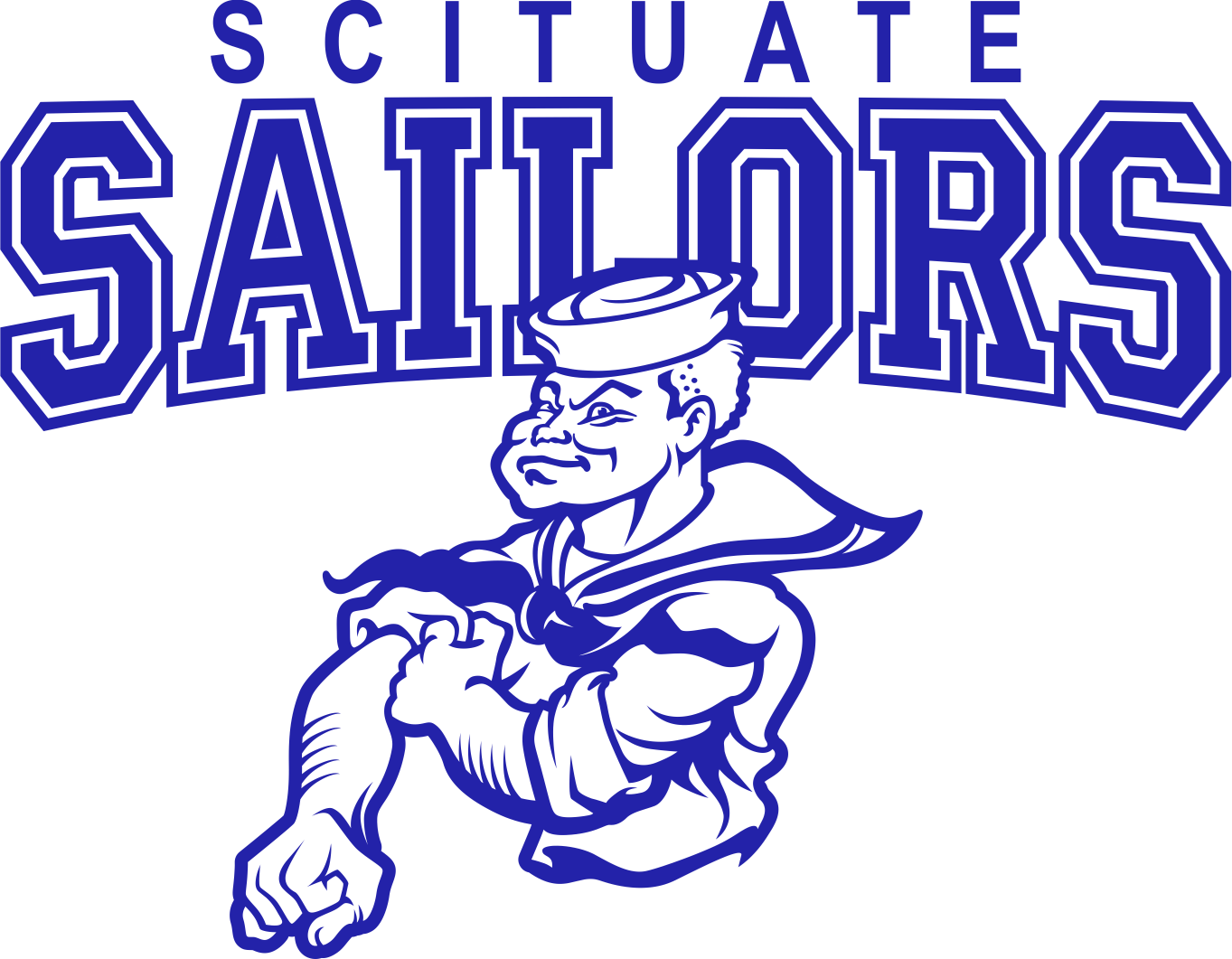 SHS/Patriot League Sportsmanship
Just a reminder about what good sportsmanship looks like. Help us support our teams to compete in positive, safe environments. Let's pack the house with our great fans!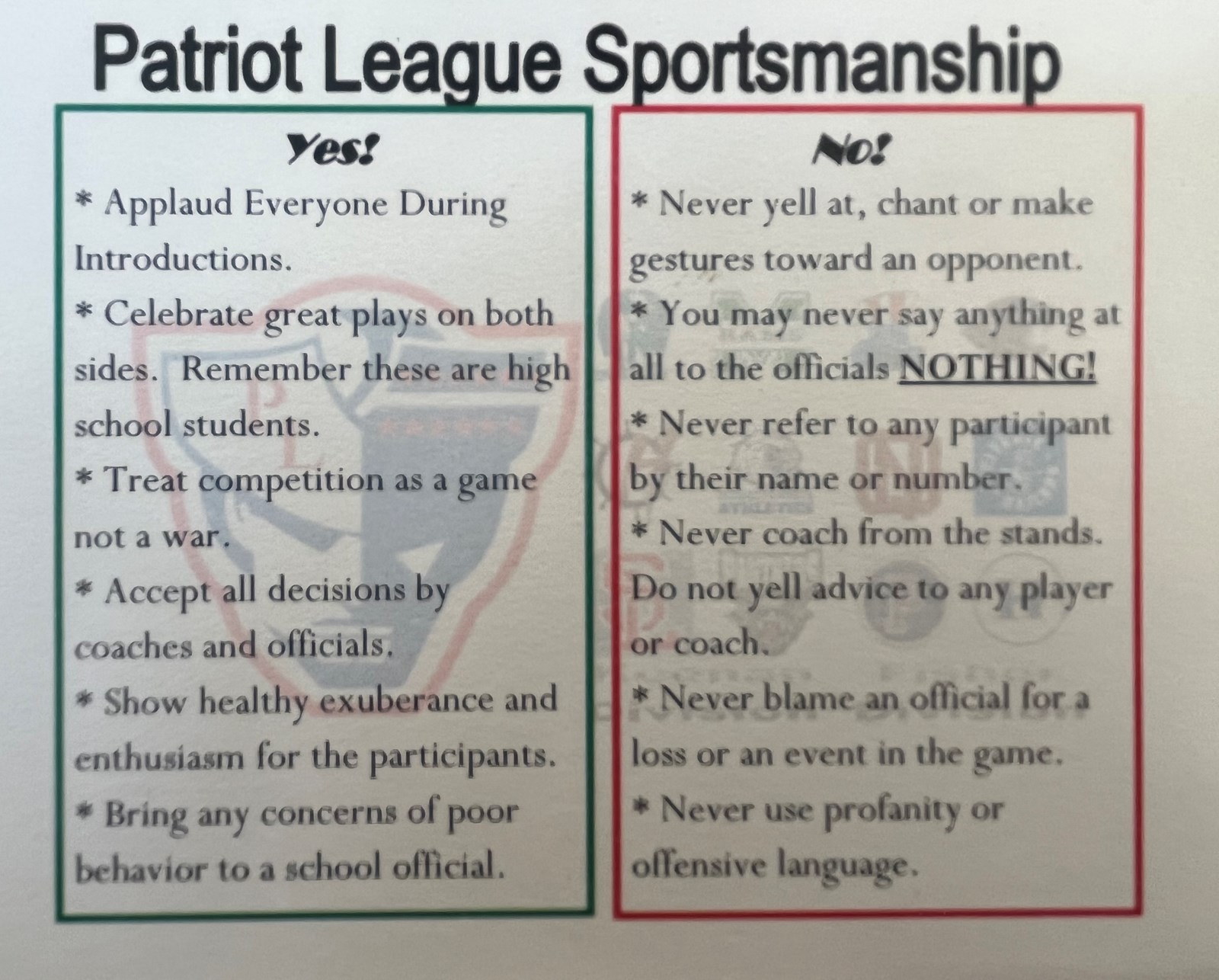 SHORE Grant Cycle Open
Since 1990 SHORE has provided over $1 million to benefit Scituate High School. Through applied grants, we provide financial support to enhance experiences in the 3 A's: Academics, Athletics & Arts. SHORE provides opportunities for the staff and students of SHS to explore their potential with materials and experiences beyond the regular classroom.
The 2023 Spring Grant application is open and proposals are due 3/31. Our grant presentation meeting will be on Wednesday, April 5th beginning at 4 in the SHS Library. All applicants are expected to attend to present their proposals.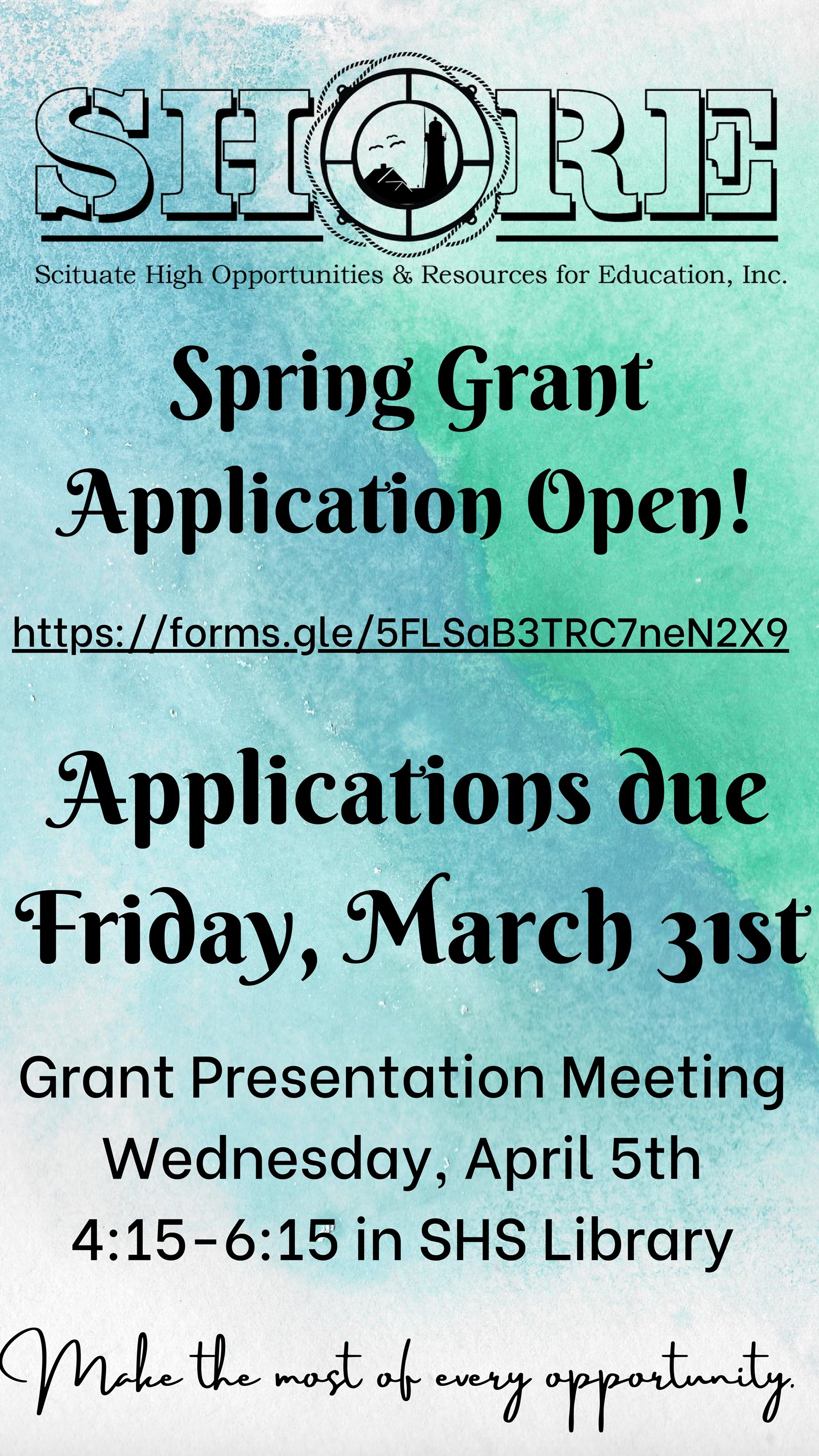 SEF Grant Cycle Open
The Grant Committee of SEF exists to facilitate the entire grant process, ensuring that the application and evaluation procedures are clearly defined, equitable, and accessible to all potential applicants. We welcome grant proposals from educators and administrators of Scituate Public Schools, as well as qualified, Scituate-based groups who present a compelling, education-focused proposal.
The 2023-2024 grant application window is now OPEN! Please see information on the selection process here and online application here.
SEF Fundraiser
Adults are invited to join the Scituate Education Foundation (SEF) for their annual Rising Tide Gala on Saturday, April 1, from 7-11PM, at the Barker Tavern in Scituate. This year's "Whale of a Night" will showcase some of the South Shore's finest makers and creators in live and silent auctions benefitting SEF's 2023 grantees. You won't want to miss three musical acts, a raw bar until 8PM, a live painter, and a 50/50 raffle. Passed appetizers and cash bar. Suggested dress is festive attire.
Tickets can be purchased here.