Celebrate Learning
SHS Travels to Ireland!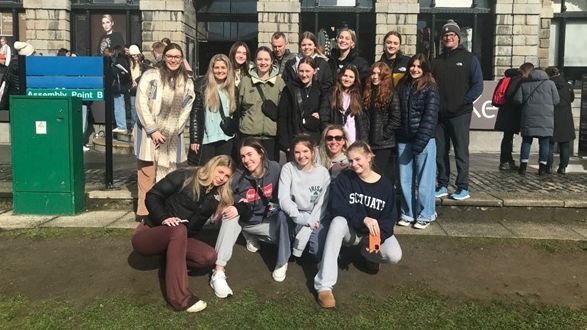 SHS Students Embark on First Ireland Exchange Trip
16 SHS Students boarded an Aer Lingus flight to Dublin Ireland last week. They spent their first day touring Dublin and visiting major landmarks and sites including Trinity College. Then, they boarded a bus and headed to West Cork, Ireland to meet their Irish Host Families, with whom they are currently staying. Each day, they attend school at Skibbereen Community School and then venture to local sites including Michael Collins House, Gally Head Lighthouse and Castlefreake Castle. A major highlight of the trip so far has been attending a Hurling Match where West Cork beat Wexford. Our students will be featured in the West Cork Saint Patrick's Day Parade on their very own float. A lifetime of memories is being made by all. Thank you to the West Cork Sister City Committee for their collaboration on this Exchange Program.