Celebrate Learning
DECA State Level Competition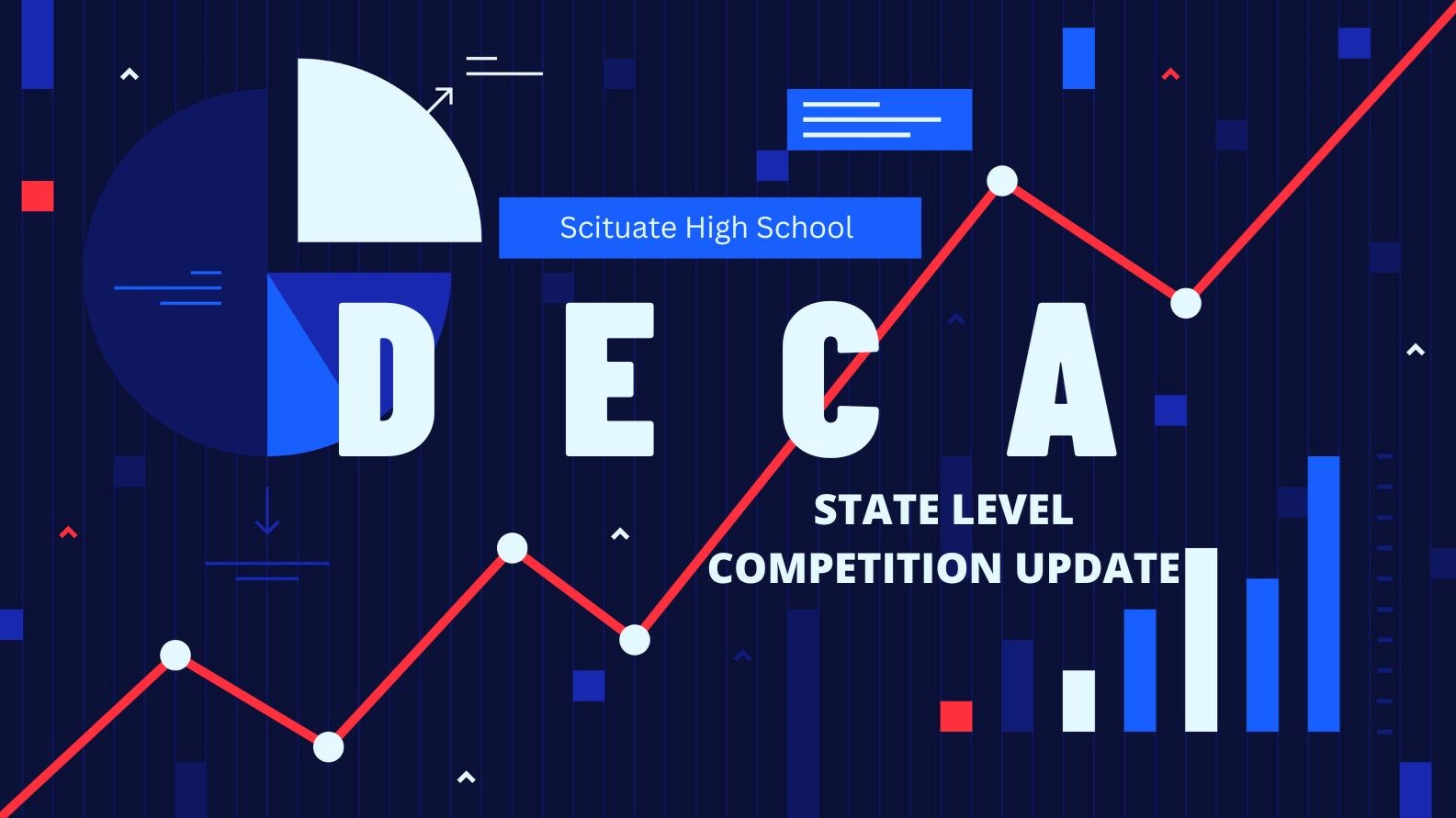 Recently, several of our Scituate High School Business and Marketing Students competed in the DECA State Level Competition held at the Marriott Copley in Boston. Students qualified either through their success at the District/Region Competition held in December or based on their in-class entrepreneurial business plans which they have been working on since September.
Students presented to various business professionals who judged and scored their ability to problem solve business related case studies within a specific business field or the ability to present and effectively pitch and sell their business model/plan.
Congratulations to Parker Hausmann and Sam McDonald as DECA State Finalists. Both have now qualified for the DECA International Conference in Orlando, FL. in April.
The following future business leaders and entrepreneurs also competed at the DECA State Competition:
Lexi Barthel, Henry Cameron, Piper Crotty, Lyla Devine, Manny Grant, Charlie Hartwell, Michael James, Brennan Kane, Emily McDonald, Nick Mutter, Jacob O' Malley Jennifer Scanlon, Lindsay Thurling, and Brendan Whitman.