Announcements
Save the Dates! SHS College Planning Events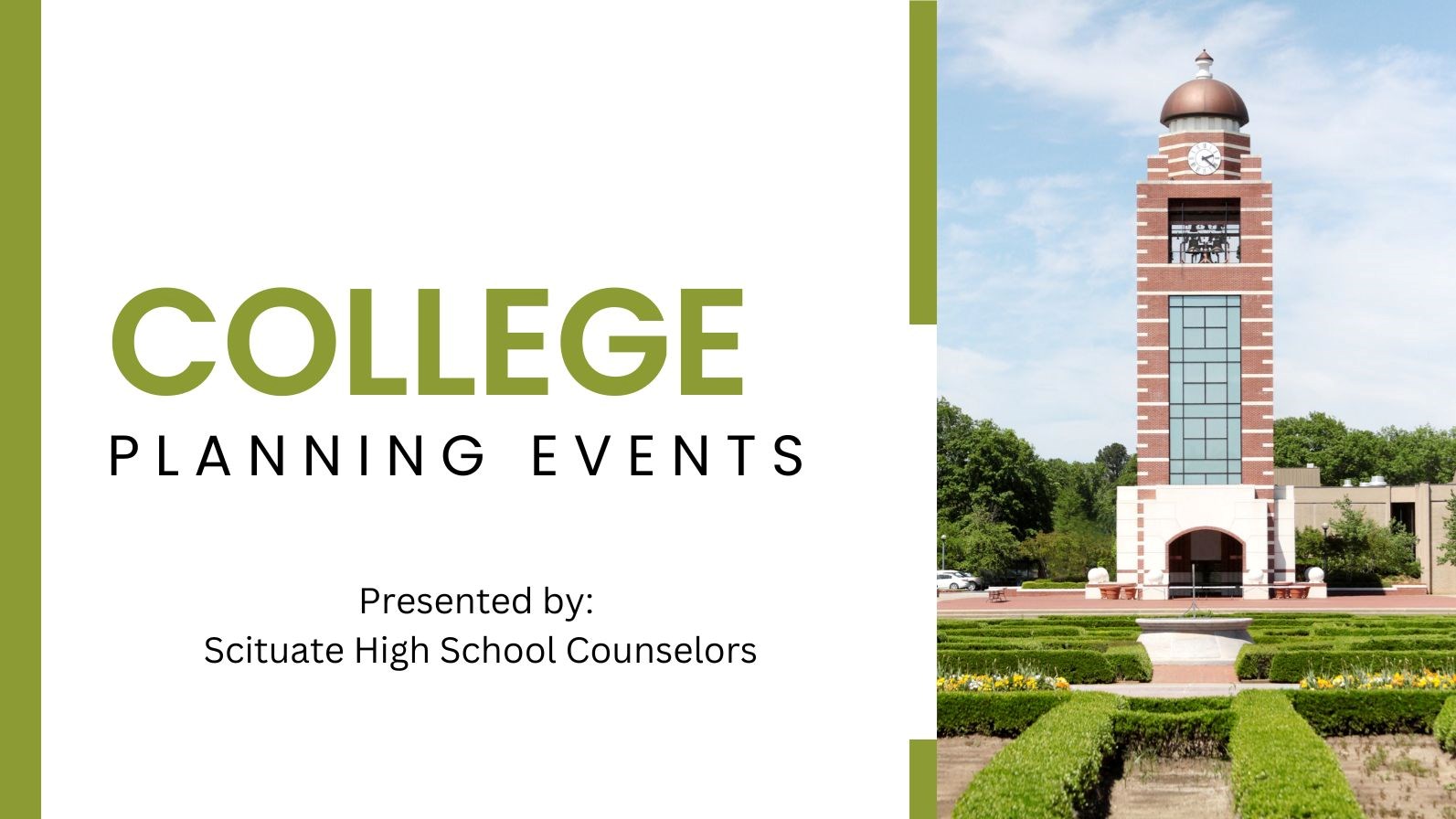 Save the Dates for these college events by the SHS School Counseling Department for seniors and caregivers:
College Application Process for Caregivers
Tuesday, September 26th @ 6:30 pm
SHS Library Media Center
School Counselors will share important information regarding the college application process for caregivers of college-bound seniors. Please make note that this event is designed for parents and caregivers only. We look forward to seeing you there!
College App 101 Workshop for Seniors
September 27th & 28th - during the school day
SHS Library Media Center - Harbor Room
School Counselors will review the steps of the college application process, including Naviance tasks, releasing transcripts, securing recommendation letters, essay tips, and more!
Students will receive an email from School Counseling on Monday, September 25th to sign up for a block.
Financial Aid Night
Tuesday, October 3rd at 6:30pm
Center for the Performing Arts
Sponsored by the Massachusetts Educational Financing Authority.
This event is open to all SHS parents and caregivers who would benefit from learning about the college financial aid process in greater detail.
For questions or more information please contact SHS Counseling.