Announcements
The Latest School Committee Highlights 6-5-2023 Meeting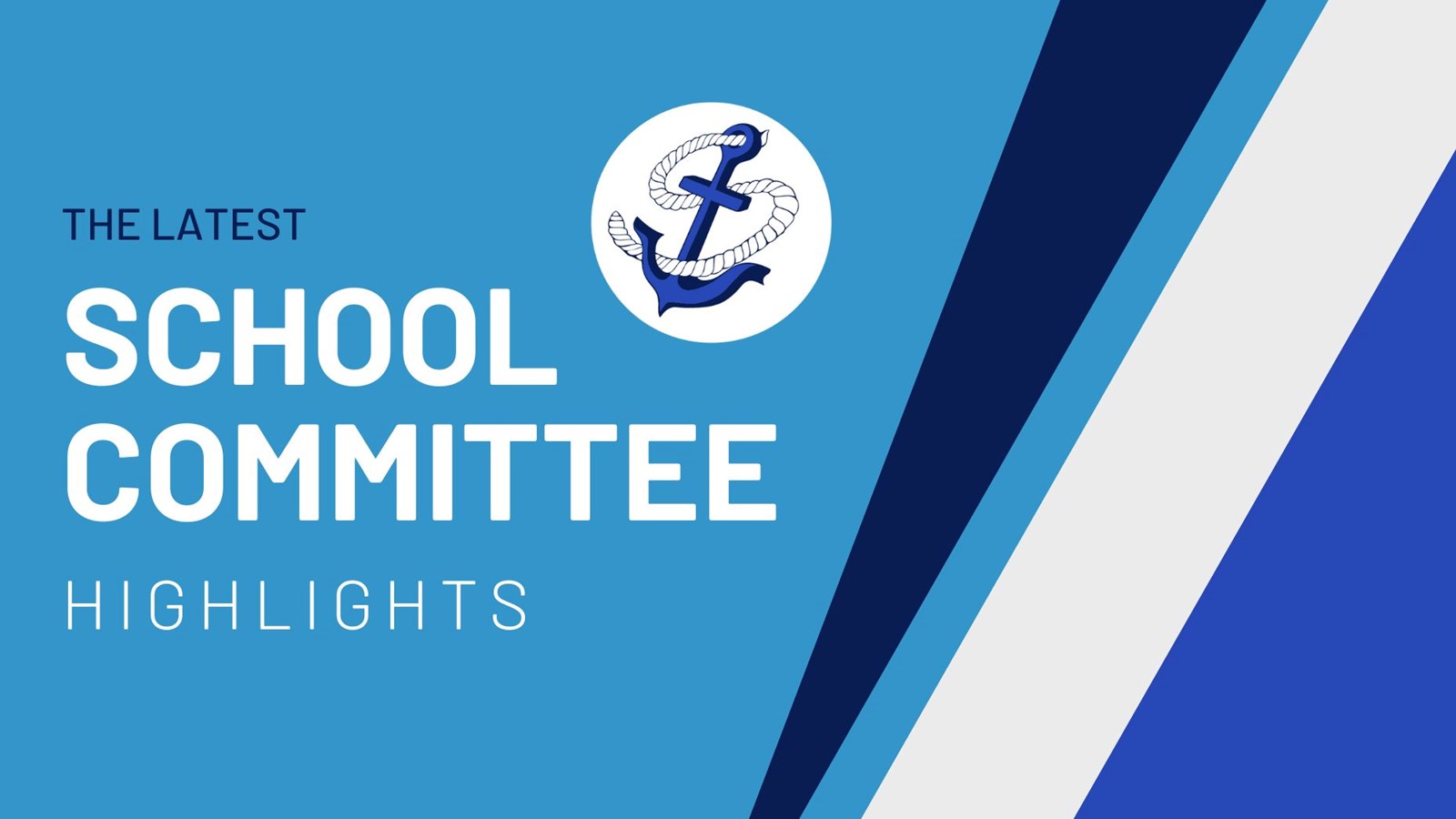 On June 5, 2023, the School Committee met for its regular meeting and welcomed new committee member Maria Fenwick, voted to approve the district strategic plan, voted that the last day of school will be June 20th, and determined that the summer meeting dates for the School Committee will be August 7th and August 28th. The School Committee and the District took time to recognize and honor our 2023 Scituate Public School retirees:
Susan Ames
Jean Chambers
Gayle Coughlin
Bonnie Donohue
Bob Dutch
Elizabeth Dorgan
Laurie Jordan
Judy Kelleher
Lavina McKenna
Donna Moffat
Shan Morrissey
Glenda Paige
Eileen Rotty
Jean Shea
Karen Smith
Lisa Sturges
Steve Swett
Julie Sylvester
Celebration of Learning: Secondary STEM
Our CyberSailors shared their work as a robotics team. Please check out the detailed information using the link below.
District Strategic Plan
The School Committee voted to approve the strategic plan that has been in development this year with the Teaching and Learning Alliance and a team of stakeholders including staff, parents, and community members. Superintendent Burkhead thanked the committee who spent hours pouring through data, having debates, and articulating what will drive our work for the next five years. He also thanked the general community for participating in the surveys and public forums that informed this committee's work. He shared that our mission is for students to Set Sail during their journey through Scituate Public Schools and find their own unique passions and pathway to success both academically and as an individual. This plan will be launched in the fall of 2023.
Mission (What we do):
Together, WE inspire, support, and challenge all learners to reach their unique potential.
Core Values (What we believe):
WE reach every student by:
Ensuring equity
Nurturing perseverance, growth, and achievement
Valuing love, inclusion, and trust
Investing in safety
Engaging with the community
Vision (What WE aspire to be)
Set Sail. Dream. Explore. Discover.
Objective #1
Teaching, Learning and Leading: Provide authentic student experiences in a safe, equitable and inclusive environment that enhances achievement for all students through aligned and high-quality curriculum utilizing strong instructional practices facilitated by a highly qualified diverse workforce.
Objective #2
Communication and Community Partnerships: Strengthen communication to build support and collaboration among school, community, and town partners.
Objective #3
Finance, Facilities, Personnel and Technology: Leverage school operations and resources to reflect district priorities with a continued focus on the Cushing and Hatherly MSBA project
For more detailed information about the strategic plan, please check out the presentation below.
MSBA Educational Plan
Assistant Superintendent Driscoll shared the highlights of the Cushing/Hatherly MSBA Educational Plan that will be included in the next submission to the MSBA. She thanked the visioning committee of staff, students, parents, and community members for taking the time to provide input into the development of the educational plan. Some key elements of the plan include:
Grades Served

Scituate plans to consolidate Cushing/Hatherly Elementary Schools to serve 460 students in grade K – 5.
Scituate is considering adding spaces to the project to both relocate and expand the District's PreK programming.

Learning

Programs & services will continue to be consistent with the philosophy of the Universal Design for Learning Model.
The design of the spaces in the project must be as flexible as possible to allow for changes to the educational model over the lifespan of the building.
To celebrate and promote literacy, the reimagined Library/Media Center space will serve as a Learning Commons for literacy across the curriculum including digital literacy.

Guiding Principles Resulting from the Visioning

Universal Design for Learning: "An inclusive pathway; a school where children and community can grow together."
Outdoor Connections: "Do what is best for student learning and instill a life-long sense of wonder and purpose."
Purposeful Innovation: "Fun learning. Space size variety. Outdoor activities. School common [space]."
For more information, please see the link below for the Cushing/Hatherly MSBA Project website or the attachment for the full slide deck.
Resource Links
SHS Robotics Team Applies STEM Learning
Cushing/Hatherly MSBA Project Website
To view the full School Committee meeting please visit the Scituate Community Television (SCTV) YouTube Channel.
SPS School Committee: Members, policies and procedures and future meeting dates with agendas as they become available.